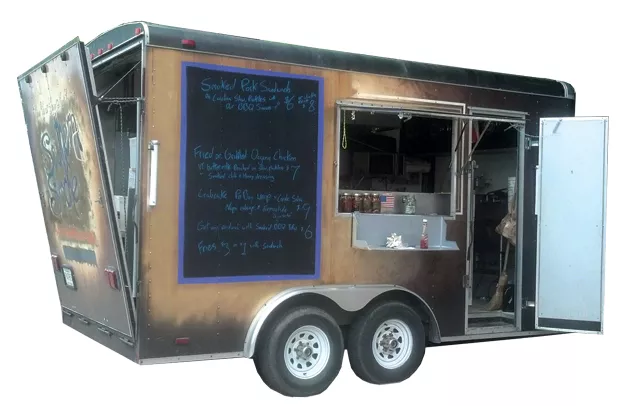 What do food trucks do in the winter, besides get covered in snow? Most stop operating, including Southern Smoke. But chef-owner Brian Stefan will keep busy this year with a series of dinners at ArtsRiot Kitchen that showcase the skills he uses to produce Burlington's best smoked-pork sandwich.
The Sean Brock protégé, who has cooked in venues from New Zealand to Alaska, will display both his technical prowess and his taste for the exotic beginning on October 29. The premier event will offer a prix-fixe dinner of spicy foods. Dishes will include stuffed chicken wings, tom yum soup and a piquant chocolate dessert.
On Wednesday, November 6, Stefan will begin a weekly series of barbecue dinners, continuing through December 11. Don't hold out for the chef's Southern Smoke specialties. Instead, each dinner will focus on barbecued food from a different part of the world, including Brazil, Indonesia and the Caribbean.
Stefan also plans to cook up several "Hard-Core Foodie Nights," for adventurous eaters only. The first monthly meal, on November 19, will finish with a blood-and-chocolate pudding set using the coagulative properties of the former.
But it's not all blood and guts. Stefan also plans to prepare a dinner of fermented vegetarian foods. Check artsriot.com for updates.
The original print version of this article was headlined "Where There's Smoke…"