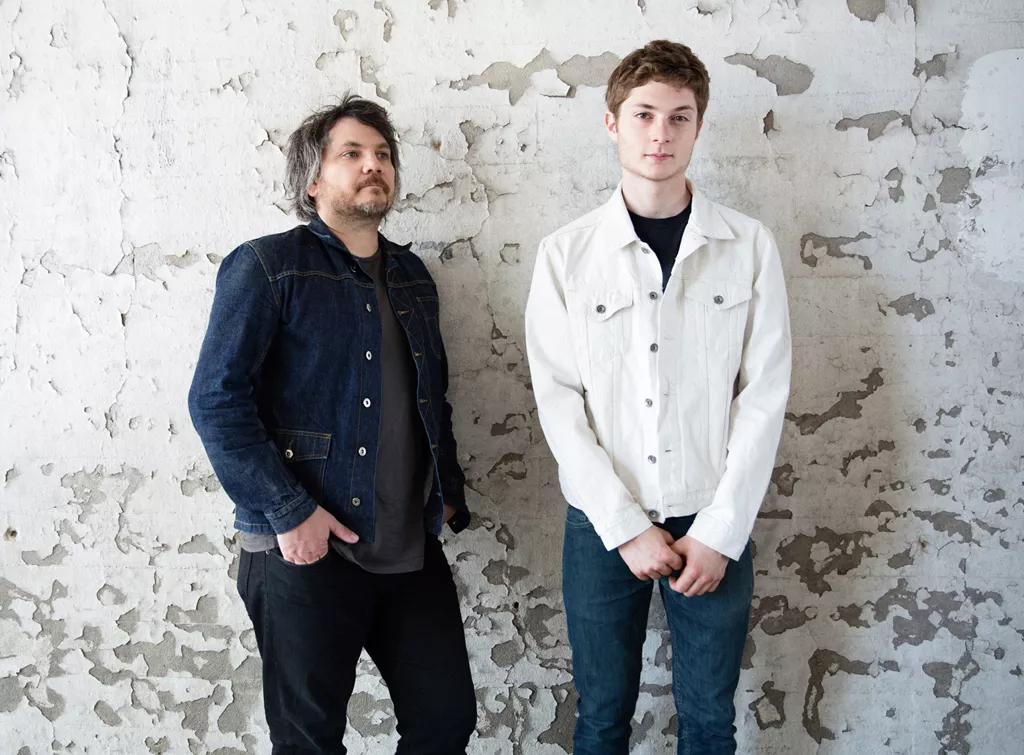 Courtesy Of Tweedy
Tweedy
Eating It Up
Before we get into the meatier news of the week, I'd like to take a moment and offer a thought or two on last weekend's Eat by Northeast festival at Oakledge Park. Ready?
It was pretty neat.
Moving on, the big news on ... what's that? You want more substantial observations, especially since I'm ethically obligated not to offer insight on Swale's new record? (See Liz Cantrell's album review and this weeks music feature for more on Swale.) OK, fine.
It was was reeeeeally neat. Also, yak burgers are surprisingly tasty.
I spent Saturday evening poking around the festival and have to say I enjoyed it quite a bit. For starters, Oakledge is a fine and underutilized festival venue. The Skinny Pancake and Higher Ground folks transformed the park's lush grounds into magical little oases for food, beer and music that, as my companion remarked, was "kind of like the Precipice on steroids."
That's due in part to an aesthetic assist from Radio Bean's Lee Anderson, who handled the festival's decoration and imprinted his signature bohemian flair. For those keeping score at home, that's three of the area's prime musical movers and shakers working together to make EXNE happen. Nifty, eh?
My main suggestion would be adding more music, should the festival come back for year two. That's actually a concern that the SP's Benjy Adler shared with me when I caught up with him at Grand Point North two weekends ago. "We're already wishing we'd booked more bands," he told me. The bands they did book were great. And it's hard to complain about getting to see the likes of the Felice Brothers, the Hug Your Farmer All-Star Band, Dan Zanes and the Ballroom Thieves for free. But I did find myself wishing there was more rocking to come when the Felice Brothers called it a night.
On the other hand, it was kind of nice to be able to drop in on the festival for a few hours and not feel like you had to make a day of it. Especially given the record number of festivals we've enjoyed this summer, I suspect there may be a little bit of fest fatigue setting in. This may be more specific to music editors, but I do feel like I've spent every weekend of the summer standing in front of one outdoor stage or another. Again, I'm not complaining. But there was a certain sense of déjà vu going to EXNE barely a week after GPN. Maybe a little distance between those shindigs would be wise. Just spitballin' here.
Still, it was a promising start for EXNE and hopefully represents the birth of another great local music (and food) festival.
O, Brothers
Courtesy Of The Dupont Brothers
The DuPont Brothers
It's a big week for local album releases, including one I can even write about. Specifically, Heavy as Lead, the soon-to-be-released record from Burlington indie-folk darlings the DuPont Brothers.
We'll have a full review of that album in next week's issue. But because the release party at Signal Kitchen with recent-ish VT transplant Jay Nash falls on Wednesday, October 1, which is the same day that issue of Seven Days hits newsstands, I wanted to put the record and the show on your radar now and offer some hard-hitting, serious music-guy analysis. Here goes...
Holy. Shit.
(Just a note to aspiring music writers out there: This is elite-level stuff only to be employed by veteran rock scribes.)
In all seriousness, the DuPont Brothers' new album picks up where their excellent self-titled 2013 debut left off and finds the duo further deepening their unique musical synergy. Sam DuPont's songwriting, in particular, is crisper and more self-assured. And Zack DuPont continues to earn his place among Vermont's finest songwriters. But it's the symbiosis between the brothers that feels stronger and more fully realized. I don't know if it's just the shared DNA, or if they're reaping the rewards of a year grinding on the road — probably both. But Heavy as Lead is as beautiful a Vermont record as you'll hear this, and maybe any other, year.
BiteTorrent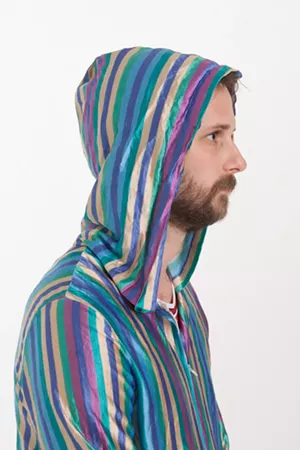 Courtesy Of Daly
Daly
Speaking of remarkable new records, DALY (formerly Plato Ears) recently sent over a few advance tracks from their forthcoming debut album. If the DuPonts' new record is the prettiest local album of the year, DALY's stands to rank as perhaps the most gleefully danceable. When bandleader Mark Daly (ex-Chamberlin) unveiled the project earlier this year, he wrote that he was leaning on a wide range of influences, including Radiohead, Fleet Foxes, Bon Iver and Justin Timberlake. Based on what I'm hearing, I'd say he's succeeded and then some.
Hear for yourself every Wednesday in October when the band takes up a weekly residency at Nectar's, hopefully culminating in an October 28 album release prior to the last night of the residency on October 29. The band will have special guests each week, including the High Breaks, Heloise Williams, argonaut&wasp, And the Kids, Paper Castles, Disco Phantom and others. Also, look for a new video release from DALY every Tuesday throughout the month.
Speaking of residencies, the next installment of Dino Bravo's monthly Rock Candy night invades Club Metronome this Thursday, September 25. The band will be joined by PoolooP and banjo-bashing folk-punk outfit Mac Swan & Black Holly. Rock on.
While hanging out at the ninth birthday bash for Honky Tonk Tuesday at Radio Bean last week, Lee Anderson gave me a tour of his long-awaited Light Club Lamp Shop, which is set for a soft opening perhaps as early as this weekend. And it's gonna be awesome.
For as many nightlife options as there are in downtown Burlington, one thing the city somewhat lacks is a quiet bar where you can actually, y'know, talk to people. Not too long ago, Radio Bean helped fill that niche. But as the café's music lineup has become increasingly robust and adjoining restaurant ¡Duino! (Duende) has become increasingly bustling, it's become harder to just sit around and shoot the shit with friends at the Bean, especially in the evening. Enter the lamp shop, which is adjacent to ¡Duino!
Anderson's vision — aside from nominally selling lighting — is to provide a low-key spot that's conducive to conversation. There will be a little bit of music, but it will mostly be of the atmospheric variety. The room, characterized by reclaimed wood and other funky Bean-like adornments — and lamps! — has a warm, inviting aesthetic that should make it a perfect date spot or place to catch up with friends. I dig it.
In other news, just in case you didn't know, Jeff Tweedy (Wilco) is playing the Flynn MainStage on Monday, September 29, along with his son, Spencer, as Tweedy. If I have to explain why that's amazing, we should probably start seeing other people. Just go, and thank me later.
Last but not least, a fond farewell to On the Rise Bakery in Richmond, which closes its doors for good on Monday, September 29. OTR has been a solid addition to the local music scene, especially in a part of the state without many live music venues. So it's a bummer to see it close.
You've got three chances to head to OTR and pay your musical respects. Wednesday, September 24, is the fifth annual Bluegrass Band Scramble, a freewheeling bluegrass jam in which impromptu bands are thrown together on the spot. Thursday, September 25, there's an open Irish session, which has long been an OTR staple. And then on Friday, September 26, rambling roots-rockers and honky-tonk heroes the Stone Cold Roosters play the last-ever show at On the Rise. m
Listening In
A peek at what was on my iPod, turntable, eight-track player, etc. this week.
Mirah, Changing Light
Aphex Twin, Syro
My Brightest Diamond, This Is My Hand
Buscabulla, Buscabulla EP
Waylon Jennings, Singer of Sad Songs