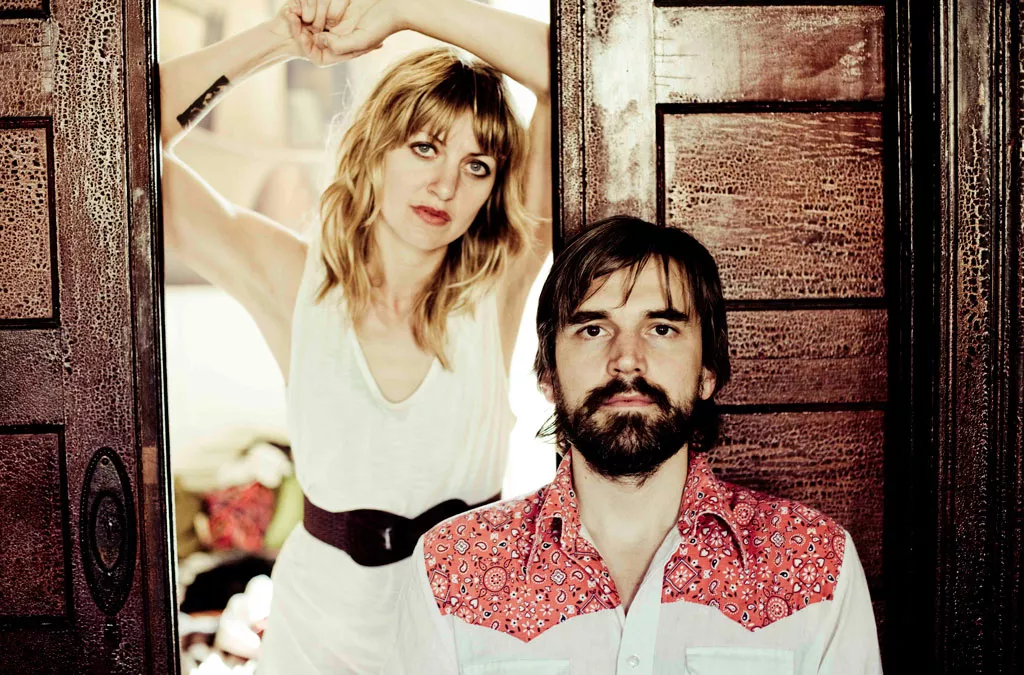 courtesy of anaÏs mitchell and jefferson hamer
Anaïs Mitchell and Jefferson Hamer
When Radio Bean's Lee Anderson and Co. held last year's Precipice music festival in the field behind Burlington College, it signaled the arrival of a unique new venue for outdoor concerts within city limits. It was a revelation. Somehow, the field is secluded enough to insulate against noise impinging too greatly on nearby North Ave. neighbors. Yet it's central enough to be within biking or walking distance — or stumbling distance, depending on your taste for Switchback beer — of most points in Burlington proper. The Precipice revealed a hidden jewel, a magical setting that had the area's music promoters buzzing over the possibilities. This weekend, the first non-Precipice fest will be held at the space, the Signal Kitchen-curated WYSIWYG, which runs this Saturday and Sunday, August 23 and 24.
WYSIWYG — a computing acronym for "What You See Is What You Get" — is not just a music fest. It's a multifaceted celebration that is as focused on local food as on rocking. From a logistical standpoint, it will be fascinating to see how the fest makes use of the space, particularly given the marquee names of the bands involved.
Saturday's slate is highlighted by Montréal-based indie-folk band the Barr Brothers, a group that's long been local favorites and has a new album due out this fall called Sleeping Operator. They'll be followed by "anti-folk phenomenon" Shakey Graves, loopy violin virtuoso Kishi Bashi, locals Big Bang Bhangra Brass Band and two more Montréal acts: synth-pop wunderkinds How Sad and indie-folk darlings Patrick Watson. And, yes, Patrick Watson is a dude. But Patrick Watson is also the name of Patrick Watson's band. He knows that's confusing, which we talked about when I interviewed him in 2012. Just deal with it. Dude(s) write(s) some of the loveliest chamber pop this side of Andrew Bird. (That sound you hear is the Seven Days proofreaders' heads exploding trying to navigate the whole singular/plural subject-verb agreement thing when it comes to Patrick Watson.)
Sunday begins with the WYSKIDS, an all-star band composed of students from the Contois School of Music, followed by local songwriter Abbie Morin. Anaïs Mitchell and Jefferson Hamer are next, performing songs from their stunning 2013 album Child Ballads. To refresh your memory on that one, the duo reworked a series of old-world folk songs culled from five-volume compendium The English and Scottish Popular Ballads, compiled by 19th-century collector Sir Francis James Child. It was one of the coolest records to come out that year, and a chance to see the duo live is pretty special. Mitchell, by the way, will play a solo set later in the day.
Rounding out the Sunday schedule are Brett Hughes and the Honky Tonk Crowd, NYC-based "cave music" progenitors Moon Hooch — that's sort of a primitive, live instrumental take on house music, BTW — local ethereal dubscape pioneers Barika and soul howler Lee Fields.
For more info on the festival, including just what the hell "WYSIWYG Bucks" are, visit wysiwyg.com.
BiteTorrent
In other Vermont music-fest news: the, um, Vermont Music Fest!
The fifth annual VMF is this Saturday, August 23, at the Lareau Farm in Waitsfield. And though the organizers didn't take me up on my suggestions to spice up the name from last year's column blurb on the festival, it looks like a good one. Also, it's free, so who's complaining?
This year's lineup again features some solid local talent, including Afri-VT Drum & Dance, rocksteady sensations — and column favorites — Steady Betty, the Michelle Sarah Band, Joe Driscoll & Sekou Kouyate (see the spotlight on page 67), and Johnny Rawls and Dave Keller, to name a few.
Courtesy Of Michelle Sarah Band
Michelle Sarah Band
This in addition to Miami-based headliners, the "Latin urban orchestra" Locos Por Juana, fresh off an appearance at this year's Manifestivus.
If you missed Rock the Boat 2 with Waylon Speed and Rough Francis last Saturday, August 9, I want you to roll up this paper and bat yourself over the nose while repeating, "Bad local rock fan! Bad!" (If you're reading online, please come up with a similarly suitable punishment for yourself. I'll wait...)
In short, that was three hours of the most fun you can legally have on a boat. (All typical disclosures with both bands and their members' relationships to 7D apply.) Which is to say, it was kick-ass rock and roll. On a boat. Do I really need to explain to you why that's amazing? Plan to be there next year, you.
In case you hadn't noticed, the reopened Rusty Nail in Stowe has seriously upped its live-music game, bringing big-name acts seemingly every week. Last week was George Clinton. This week the venue has Taj Mahal with locals TallGrass GetDown on Thursday, August 21, and dancehall stalwart King Yellowman with the Van Gordon Martin Band on Friday, August 22. If that's the level of talent the club is booking in the summer, imagine what they might funnel our way come ski season, huh?
Dept. of Corrections: There was a pair of errors in last week's music section. The first was that I erroneously stated in the article on recently reunited local hardcore icons Drowningman that Jeff Howlett's (codirector, A Band Called Death) band Non Compos Mentis predated Slush and 5 Seconds Expired, both of which he also fronted. In fact, NCM came after those bands. In a related story, Drowningman's set at Signal Kitchen last Friday was, in serious critical parlance, the shit. Those guys rawk. Wikkid hahd.
The second error was more egregious, and kind of hilarious. The heading of my review of the self-titled debut album from Back to the Future acolytes Wave of the Future mistakenly listed the title of that record as An Intimate Evening, which was actually the title of an album reviewed the previous week from jazz singer Jody Albright. My apologies, WOTF. If only I had some sort of, I dunno, time-traveling DeLorean or something...
(It should also be noted that what I saw of WOTF's release show at Nectar's last Saturday, post-Rock the Boat 2, was, well, a boatload of fun. The early part of the show was loaded with Ghostbusters references, which makes me excited for their next album. I promise not to cross the streams on that review.)
Last but not least, this Thursday, August 21, the fine folks at Club Metronome unveil a new monthly series called Rock Candy, hosted by our buds Dino Bravo.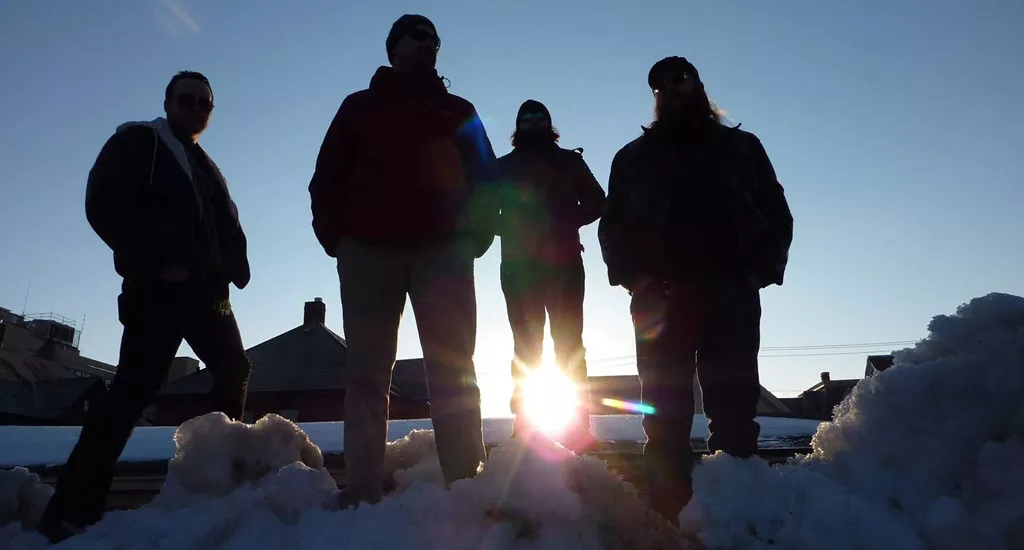 Courtesy Of Dino Bravo
Dino Bravo
In a recent email, DB front man Matt Perry writes that he and Nectar's talent buyer Alex Budney talked to DB about devising a regular local rock night to help balance the abundance of funk, cover bands and DJs dominating the schedule at Nectar's and Metronome lately. The series will run one Thursday per month, through at least the end of the year. (Longer if y'all show up. So do that.)
The debut installment features the Dirty Blondes — which, BTW, includes 7D designer Diane Sullivan, or at least some colossally plastered version of her — Bradford's Be Aggressive and Dino Bravo, who I'm told are nearing completion on a new EP.
Listening In
A peek at what was on my iPod, turntable, eight-track player, etc., this week.
Pallbearer, Foundations of Burden
The Rentals, Lost in Alphaville
Spoon, They Want My Soul
Jonathan Wilson, Fanfare
Justin Townes Earle, Nothing's Gonna Change the Way You Feel About Me Now
The original print version of this article was headlined "WYSIWYG-ing Out"