Before we dig into the week's music news and views, I'd like to take a moment and reflect on the weekend that was Waking Windows 6. In a word: Wow.
In a few more words...
If you orbited the rotary in Winooski this weekend — and a lot of you did — I'm guessing you'd agree that the 2016 incarnation of WW was by far the best yet. That's doubly impressive given how high the bar was previously. The musical highlights are almost too numerous to recount. Though, off the top of my head, my personal favorites included Rough Francis side project Aspero Saicos. Their re-creation of the Peruvian Tropicália-punk band Los Saicos was so entertaining that it inspired a certain local journalist with two left feet to dance up a storm Friday at the Monkey House.
I'd never heard Hop Along before. But, following their set Friday at the Outdoor Stage, I've been rocking their 2015 record Painted Shut almost nonstop. It was a treat to finally see the Essex Green. Blue Button blew the doors off the Misery Loves Co. outdoor stage with a ferocious three-guitar attack that would have made Diarrhea Planet blush. Seeing Califone's Tim Rutili at the Methodist Episcopal Church was close to a religious experience. And Caroline Rose continues to justify every nice thing I've ever written about her. Her set at a packed Waterworks Food + Drink on Saturday was the best I've seen her, even considering the sometimes spotty sound. And the list goes on.
But what really struck me this weekend in Winooski was the enormity of the thing. If you spend enough time at rock shows in and around Burlington, after a while you get accustomed to seeing a lot of the same faces. To be sure, the usual suspects were out in force all weekend. (At one show heavily populated by the thirtysomething BTV indie-rock crowd, a friend I spoke with equated it to a summer-camp reunion, which wasn't far off the mark.)
The thing is, a festival of Waking Windows' magnitude — even one with a decidedly underground focus and feel — can't rely solely on the hipster set. To make it work, you have draw from the wider public. So, to me, the true testament of this festival's brilliance was how often I didn't know half the crowd. People from all walks of life came out in droves to WW6 all weekend long.
And it's not like the bulk of the 200-some acts on the bill were household names. I write about music for a living and didn't know who many of the bands were.
What that tells me is that the Waking Windows crew has curated a reputation for excellence and earned the implicit trust of the music-going public in Burlington. And it has done so without pandering to mainstream tastes or sacrificing its tastemaking integrity. That's an amazing achievement.
So, the coolest music festival in Vermont continues to get cooler. Festival season is now officially open in Vermont. And heads up, other local music festivals: The bar just got higher.
Barr Hopping
Mirah and Jherek Bischoff
It's a good week to be an indie-folk fan in Burlington. Well, I guess that's always sorta true. But the Queen City is hosting two excellent, big-deal indie shows this weekend.
The first is Friday, May 13, at ArtsRiot. Presented by Waking Windows — because of course it is — the show features Brooklyn songwriter Mirah and Los Angeles-based multi-instrumentalist and composer Jherek Bischoff.
Mirah is among the most admired indie songwriters on the planet — her 2011 collaboration with Thao Nguyen, Thao + Mirah, remains one of my favorite records of the decade. The New York Times has hailed Bischoff as a "pop polymath"; the New Yorker calls him a "phenom." He's also collaborated with an astonishing array of artists in a variety of mediums, including Neil Gaiman, David Byrne, Nels Cline, Caetano Veloso and Cibo Matto.
For the ArtsRiot show, the duo is playing original material rearranged for strings. Each artist will play a set backed by a string quartet, in addition to collaborating with each other.
The second show is Saturday, May 14, at ArtsRiot, but presented by Signal Kitchen. It features Montréal's the Barr Brothers, who are touring in support of a gorgeous new EP, Alta Falls. Here's a fun tidbit about the Barr Brothers.
Some years back Andrew and Brad Barr were playing with the band Surprise Me Mr. Davis. They had made plans to record a new album at their Montréal studio. But SMMD front man Marc Friedman got turned away at the border on his way north. He ended up drinking at a bar in Burlington, where he ran into none other than local honky-tonk hero Brett Hughes. Hughes invited the band to record at his studio. So the brothers Barr zipped down to the Queen City and SMMD spent a week recording with Hughes. That session turned into the band's second album, That Man Eats Morning for Breakfast, released in 2010. Nifty, eh?
BiteTorrent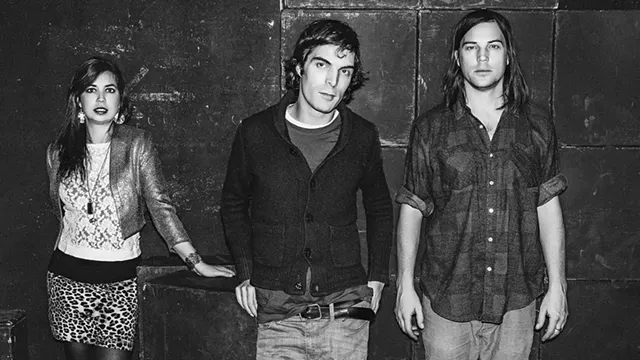 If you're a vinyl collector, you'll want to swing by Nectar's in Burlington this Sunday, May 15, for the first-ever Burlington Record Fair.
Copresented by Nectar's and Burlington Records, the daylong swap will boast some 20,000 LPs (!) and more than 25 vendors from all over Vermont, New England and Montréal. Among the notable sellers are Burlington Records (duh), Pure Pop, Speaking Volumes, Buch Spieler Records and In the Moment Records. And because browsing records in total silence is kinda weird, some 10 DJs will spin vinyl sets all day long.
Welcome to the fold, Healing Exchange. That's a new local live music booking and promotions outfit headed by Nectar's promotions assistant Jason Marchand. In a recent email, Marchard writes that HE's mission is simple: "Connecting BTV music fans to the sounds that move them."
More specifically, Marchand says his goal is to branch out into as many different genres as possible to attract a wide audience. HE's debut showcase is this Friday, May 13, at Club Metronome in Burlington. It features local headliners Tar Iguana, who will play a set consisting entirely of 1990s covers. Also on the bill are groovy-UV up-and-comers Melon. Local artist Katlin Parenteau will also be on hand doing live art.
Last but not least, voting for the annual Grand Point North Local Band Contest is officially open. To refresh your memory, that's a contest in which Seven Days readers decide which local band will open the Grand Point North festival in September. Previous winners include the DuPont Brothers (2013), Dwight & Nicole (2014) and, in the most brazen (and awesome) display of electoral chicanery this side of an Arizona Democratic presidential primary, the Harwood Union High School Assembly Band (2015).
To cast your vote, log onto sevendaysvt.com.
Listening In
A peek at what was on my iPod, turntable, eight-track player, etc., this week. For weekly playlists, follow sevendaysvt on Spotify.
Radiohead, A Moon Shaped Pool

Hop Along, Painted Shut

Chris Cohen, As If Apart

White Lung, Paradise

Thao + Mirah, Thao + Mirah