courtesy of monika Rivard
King Tuff at Waking Windows 5
Roll Up the Windows
Well, that was fun.
If you skipped Waking Windows 5 in Winooski last weekend, I have some bad news for you: You missed what might end up being the best single weekend of live music in Vermont all year long. No offense to any of the bazillion other fests and big shows on tap for the summer —yup, including Neil Young — but topping what went down in the Onion City will be a tall order. Fortunately, judging by how many people seemed to be orbiting the rotary all weekend, not many of you did miss it. Good work, you!
While I was at the fest on Saturday, I chatted on camera with Stuck in Vermont producer Eva Sollberger for an episode she's composing on the festival. She told me that she had been asking her other interview subjects about a line I recently wrote on WW5, specifically that it's "the coolest music festival in Vermont." (Point of order: I actually started referring to Waking Windows as such at least three years ago.) She added that all but one or two of the people she talked with agreed with me.
(If I could chat privately with the folks who disagreed: You don't get out much, huh?)
Sollberger then asked me to explain why I felt so strongly about Waking Windows. I haven't seen that footage, but I suspect I kinda blathered. I'd been standing in the sun for a while, which is not ideal for ginger folk such as myself, so I was a little out of it. Also, speaking coherently on camera is harder than it looks. Now that I'm safely behind the confines of my trusty laptop, I'd like to more succinctly explain why WW is so damn cool.
It's not simply that the music is incredible, though it is. And it's not just that there was so much of it and so diverse, though 140-plus bands and DJs is a staggering number, especially for $40. (Or about two bucks less than the cheapest Neil Young ticket.) And never mind that the festival transforms the entire city of Winooski into a rock-and-roll playground for three days, though that makes it a distinctively unique fest. What makes Waking Windows so remarkable is the larger sense of community you feel being a part of it.
If you go to enough shows locally, you eventually start seeing the same people over and over again. You'll see the hip-hop kids at the hip-hop shows, the hipsters at the indie-rock shows, the hippies at the jam shows and so on. You might get some stray casual or crossover fans here and there. But for the most part, you see familiar faces in their usual context. That can make the scene feel a little fragmented.
What struck me most about Waking Windows, especially this year, was the wide cross-section of people who were there and were amazed by it. I couldn't walk two feet without bumping into someone I knew, including from the non-music parts of my life.
That tells me the crew of Waking Windows Presents has done something that's the envy of almost any local promoter. They've found a way to make WW appealing and accessible not just to hard-core music junkies but to casual fans as well.
There was a celebratory air around the entire festival: at an out-of-the-way brewery, an explosive main stage, a claustrophobic rock club, a serene church, a funky little boutique. I can't tell you the number of times I heard — or said — the refrain "Happy Waking Windows!" while rambling around the 'Noosk last weekend. And that's pretty cool.
Grand Point Nomination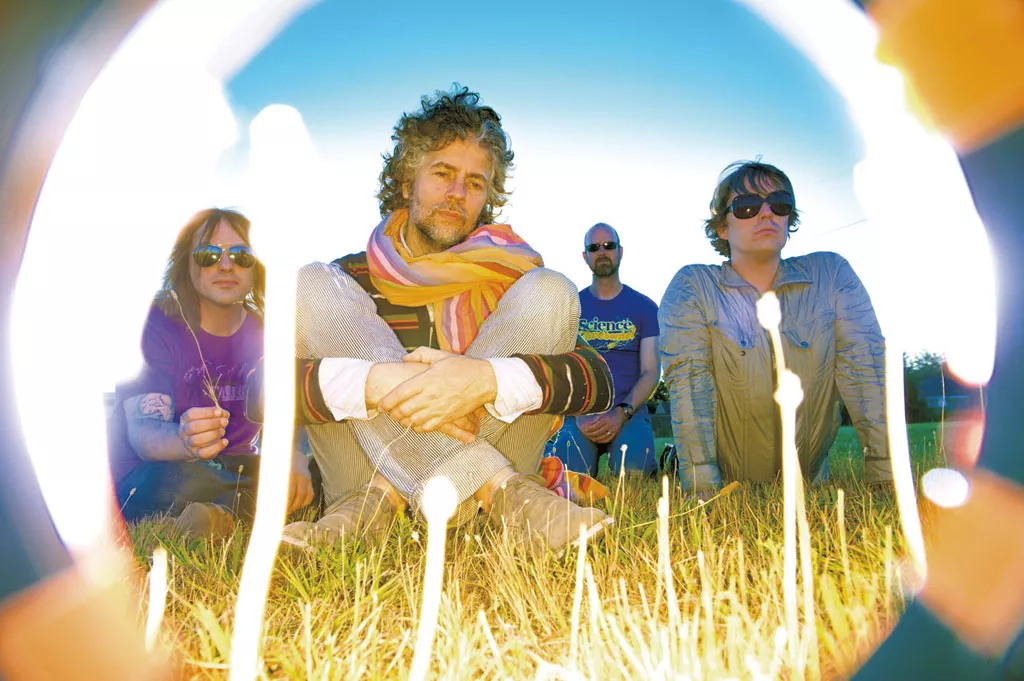 Courtesy Of The Flaming Lips
The Flaming Lips
Here's something else about WW: It's now the unofficial kickoff of festival season in Vermont. In two-ish weeks we've got the Green Mountain Comedy Festival. The week after that is the start of the Burlington Discover Jazz Festival. Then the floodgates open and we'll have great fests every weekend almost until the snow flies.
It's fitting, then, that we move to the festival that essentially drops the curtain on the season, Grand Point North.
Last week, Grace Potter announced the lineup for this year's fest in September. As usual, it's impressive. Here's the top of the marquee: the Flaming Lips, Shakey Graves, Mike Gordon, Greensky Bluegrass, Marco Benevento, Spirit Family Reunion, Amy Helm & the Handsome Strangers and Odessa. Oh, and Grace Potter.
And here's the local lineup: Madaila, Soule Monde, Heavy Plains, Maryse Smith & Michael Chorney, the Snaz, Barishi and Mal Maiz. Not bad, right?
Now, the astute among you have likely noticed a glaring omission. No, not the Nocturnals, though I see what ya did there. (Too soon, dude. Too soon.)
The omission is that we're one local band shy of a full lineup. Who, you ask? That's up to you. (Warning: Shameless company shilling ahead!)
For the third year in a row, Seven Days is running a contest to let our readers decide which Vermont band gets to open GPN. Past winners were the DuPont Brothers, in 2013, and Dwight & Nicole last year. Here's how it works.
Beginning Wednesday, May 6, fans or artists themselves can nominate local acts they'd like to see on the GPN stage via the 7D website, sevendaysvt.com. Then, on Thursday, May 14, voting will be open to the public and the real fun begins. The act with the most votes at the end of the day on Friday, May 22, is the victor. That will be announced on Wednesday, May 27.
May the best band — or at least a really good one — win!
BiteTorrent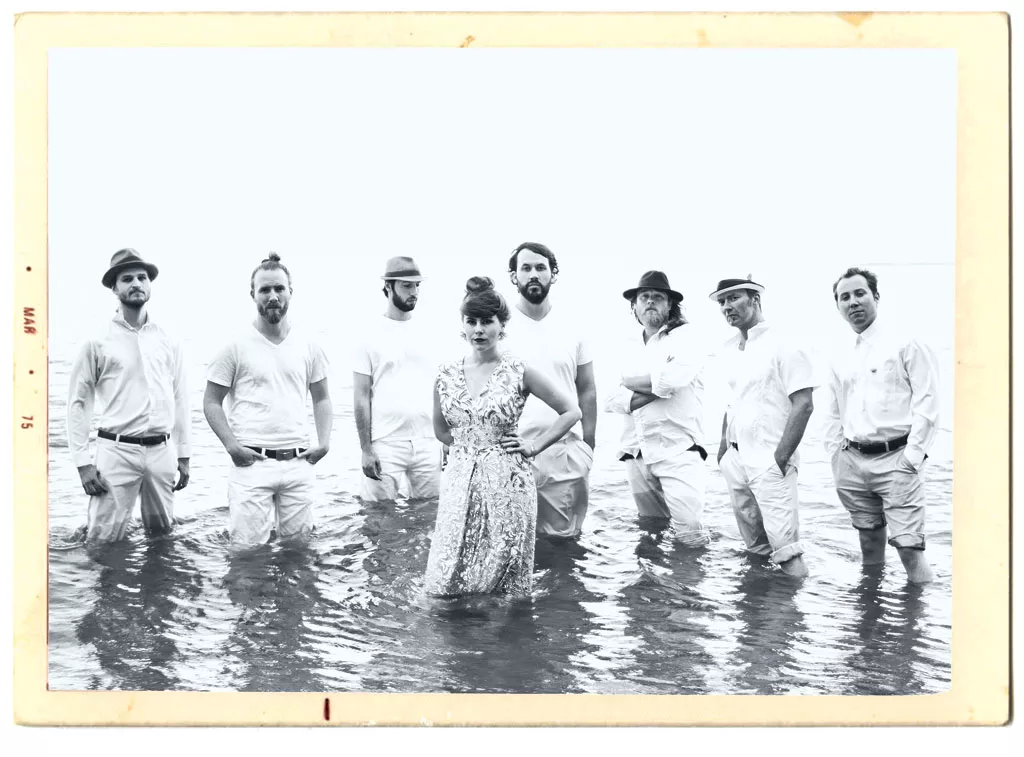 courtesy of kat wright and the indomtable Soul band
Kat Wright and the Indomitable Soul Band
Speaking of outdoor summer music, the lineup for the Summervale series at Burlington's Intervale has just been announced. Joe Adler, whose day job is booking for Radio Bean, thinks it's his best work yet for the series. I'm inclined to agree.
The Thursday-evening series kicks off on July 2 with Swale. (And that, oddly enough, is my birthday, and my brother is in Swale. Thanks, Joe!) Other highlights include Kat Wright & the Indomitable Soul Band (July 9), Jocie Adams' (formerly of the Low Anthem) band Arc Iris (July 16), a special edition of Adler's own Burgundy Thursday series (July 30), trumpeter Ray Vega & Tales From the Boogie Down (August 20) and neo-soul upstarts Smooth Antics (August 27).
Last but not least, Venue Nightclub in South Burlington is closing its doors, which probably bums out somebody. But look on the bright side: The local market for male stripper nights, foam parties, over-the-hill hair-metal bands and sketchy benefit events is now wide open. (Your move, Waking Windows Presents.)
In a post on the club's Facebook page, Venue reps announced that the beleaguered nightclub will close in a few weeks. In addition to thanking the bands and DJs who played the, er, venue, the staff thanked their patrons: "YOU made VENUE what it was for 5 yrs!"
Frankly, that seems like a lousy thing to pin on your customers, but whatever.
The Venue crew plans to open a new nightclub in Florida. An interesting side note: According to the same post, if you show up at the FL club with a Vermont ID, you'll get in free to any event.