Courtesy Of Villanelles
Villanelles
It's kind of a quiet week on the local music front. But as we peer into April and beyond, it seems that will change, and soon. In the meantime, let's burn through some random news and views with an old-school, rapid-fire edition of Soundbites. Buckle up.
Given the firestorm of hype around Madaila — with flames fanned by these very pages — I was curious to see how the band would respond at the release show for its new record, The Dance, at Burlington City Hall Auditorium last Friday. Answer: with authori-tay.
Heading into the show last week, I had privately wondered if hosting the shindig at city hall — and with a $15 to $20 price tag, no less — was overambitious. It's a big room, and that ain't a cheap ticket, especially for a local band. Then, over drinks at a downtown watering hole before the show, I began to hear rumors it had already sold out.
To my mild surprise, those rumors proved true. And the capacity crowd boogying down in the halls of city government was treated to one hell of a show.
Live, Madaila lean on more muscular, guitar-centric arrangements than the glitzy electro-pop of their recordings. That personally suits my tastes and general love of indie-rock guitar jangle. But it didn't dampen the vibrant energy or danceability of the material. If anything, the funky immediacy of Mark Daly's tunes was amplified, inspiring one of the most enthusiastic dance parties I've seen at a rock show, local or otherwise, in quite a while. Madaila fans, often neon-clad like the band, got seriously down.
As impressive as the band was instrumentally, I think I was more wowed by Madaila's handling of some very challenging vocal parts. Daly sings pretty much every note on The Dance, often including layers upon layers of dense, intricate harmony. That Madaila are able to more or less recreate those parts live is extraordinary.
In a related story, why don't we use City Hall Auditorium for more rock shows? Prior to Friday, I think I had only seen theater productions there, and maybe a First Night gig or two over the years. But it's a pretty cool larger room with better sound than you might imagine. It's also in the heart of downtown, making it ultra-convenient for pre- and post-show shenanigans. Y'know, if that's your thing.
I'm sure there are probably some logistical reasons why using the space on a regular basis is problematic — the building's daily use as government offices among them. (Maybe the folks in the treasurer's office don't like their lobby being turned into a bar after hours?) But it sure seems like an underutilized space.
It's nice to see Villanelles back in action. For a time not too long ago, they were one of the most highly regarded indie-rock bands in Burlington. But as is so often the case, life and occasional commercial fishing adventures in the North Pacific — in the case of front man Tristan Baribeau on that latter score — happen. The group hasn't been as active in recent years.
Courtesy Of No Joy
No Joy
Villanelles fans will be pleased to know the band has a pair of local shows this week. On Thursday, March 26, you can catch them at Signal Kitchen in Burlington with Montréal-based shoegazers No Joy and Sleeping In. Then, on Saturday, March 28, they'll be at the Monkey House in Winooski with fellow locals Swale, opening for Boston rockers Hallelujah the Hills. (See spotlight on page 72.)
Also, Villanelles have been threatening to release a new album, Blue Heart Attack, for, like, four years now. I'm pleased to report it's done, but since the band has spent so much time and money recording it, they want to do it proper and release that sucker on vinyl. No word on when that might be, exactly. But the guess here is we'll have a gnarly new summer record from Villanelles.
I was a little bummed to see that the weekly Latin Sessions with cumbia songwriter Mal Maiz at Radio Bean have ended. I didn't get a chance to see them, but word on the street was that Monday had become the steamiest night of the week at the Bean. I'll be making a point to catch Maiz and co. the next chance I get, and, based on reports of their live show, I'd suggest you do the same.
In the meantime, Bill Mullins and his seminal Vermont surf-noir band Barbacoa will occupy the Monday-night residency for the foreseeable future with, you guessed it, Surf Sessions.
You may have heard that Nectar's is celebrating its 40th anniversary this year. The House That Phish Built will be throwing anniversary bashes all year long — including a special, sold-out edition of Bluegrass Thursday this Thursday, March 26, with Jamie Masefield, Doug Perkins, Tyler Bolles — yes, we're related — and some guy named Jon Fishman.
By the way, 2015 is a banner year for anniversaries in Burlington. Nectar's turns 40, 242 Main turns 30 and this very paper is celebrating its 20th year. But those benchmarks pale in comparison to another local anniversary: University of Vermont radio station WRUV 90.1 FM, which turns 60 this year. More on that one next week.
There's an intriguing house concert this Friday, March 27, in Shelburne to benefit Young Tradition Vermont. For the uninitiated, that's a nonprofit group that aims to keep youngsters interested in traditional music. Exposing them to some of the songwriters on the bill this Friday is a good place to start.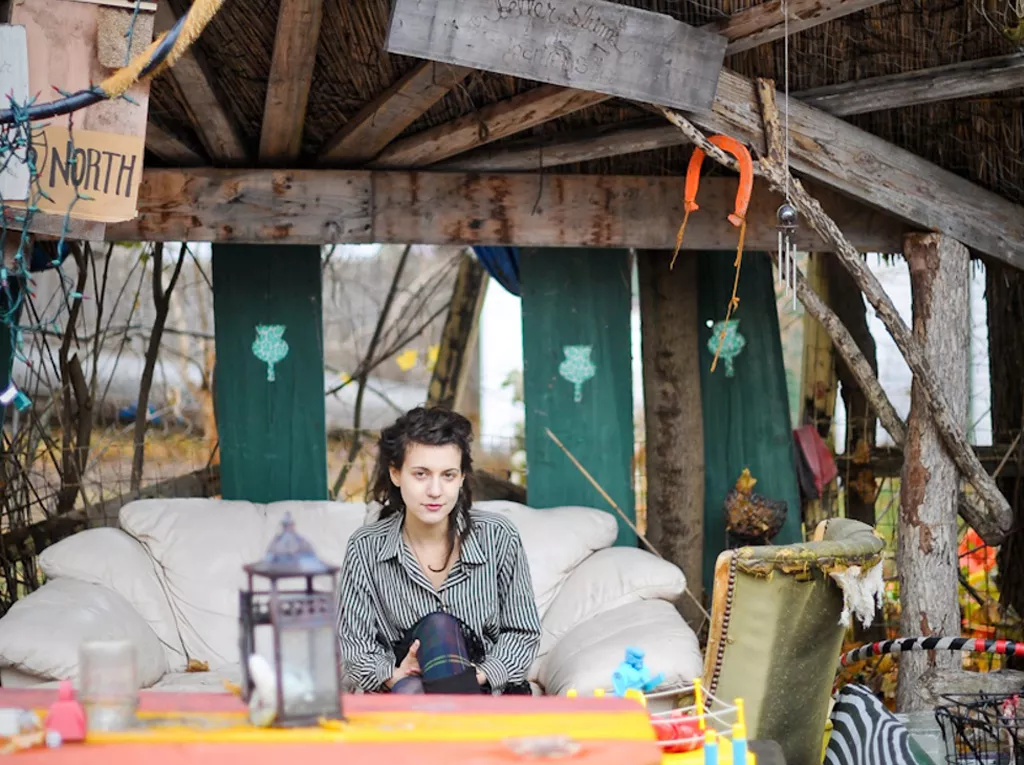 Courtesy Of Hana Zara
Hana Zara
The lineup features a slew of talented local songsmiths. Hana Zara headlines, fresh off releasing her exceptional new album, The North. If you missed the review in last week's issue, here's a spoiler: wow.
Rounding out the bill are folk songwriter Karen Krajacic, indie-folk duo Cricket Blue — who also have a great new EP out — and songwriters Addie Herbert and Eric George. I recently caught George on an episode of the WRUV show "Exposure" and came away very impressed. Dude has a unique, bluesy songwriting style and voice to match. Word is he's close to releasing a new record of his own. Based on his "Exposure" performance, I'd say that should be one worth watching for.
For info on the house concert and to make reservations, call 985-1124.
Last but not least, welcome home to the Vermont delegation who attended South by Southwest in Austin, Texas, last week as part of the Big Heavy World Vermont Music Showcase. No word yet on how the showcase went — as of press time, most of the bands are still en route back to VT. But based on the slew of Facebook photos posted by the Snaz, Waylon Speed and Lowell Thompson last week — which made me and likely countless other frozen Vermonters insanely jealous — it looks like y'all had fun.
Listening In
A peek at what was on my iPod, turntable, eight-track player, etc., this week.
The Mountain Goats,Beat the Champ
Waxahatchee,Ivy Tripp
Thee Oh Sees,Manipulator Defeated at Last
Fort Lean,Quiet Day
Courtney Barnett,Sometimes I Sit and Think, and Sometimes I Just Sit