Courtesy Of Natalie Miller And Nathan Hartswick
Natalie Miller and Nathan Hartswick
A Guy Walks Into a Bar
Before we begin this week's column, I'd like to offer a warning: The opening segment concerns local comedy. So if you're not interested in that, or if you're one of those people who still think local comedy is a joke, you have my permission to skip ahead. Also, you're wrong and probably not much fun at parties, since you obviously lack a sense of humor. But by all means, feel free to sit out the first half of Soundbites this week and use the extra time to ponder your sad, laughless existence. Everyone else...
As we've been reporting for a while now, Natalie Miller and Nathan Hartswick, founders of the Vermont Comedy Club and Spark Arts, cofounders of the Green Mountain Comedy Festival, the first couple of local comedy, and the most obnoxiously adorable married folks I know, will open a brick-and-mortar comedy club in downtown Burlington this fall, also called the Vermont Comedy Club. The club has been in the works, in one form or another, for about two years now. After incredible amounts of planning, fundraising, more planning, more fundraising, praying, crying and yet more fundraising — and praying/crying — VCC will open on November 18, with, appropriately enough, this year's Vermont's Funniest Comedian competition, which is yet another cool thing that Miller and Hartswick invented to up the quality and quantity of comedy in Vermont.
Last week, I stopped by the soon-to-be-home of Vermont comedy in the old armory building on the corner of Main and Pine streets for a sneak peek. In two words: holy shit. In a few more words...
Though the VCC is still very much under construction — what I saw was essentially the club's sheetrock skeleton — I didn't need to tax my imagination to envision what Miller and Hartswick are building. When it's finished, the club figures to rival almost any other bar or nightclub in town — and, more importantly, to give comedy a legitimate home in Burlington.
The main room, which in my estimation is roughly two-thirds the size of the Higher Ground Showcase Lounge, was designed with both standup and improv comedy in mind. A stage will sit front and center, with several rows of chairs and tables intimately clustered around it, cabaret-style — room for about 175 people, pending upcoming inspections. The acoustics are such that for certain shows, most notably improv, amplification won't be necessary.
That's partly because of how the room was designed, but it's also because there won't be a bar in the theater. Before the drunks out there get surly, let me tell you that this is a good thing. For one thing, table service will ensure that you can be well lubricated with laugh juice. More importantly, though, bars create noise, whether from clinking glasses or from chatter. Eliminating that distraction is a boon to both audience and performer.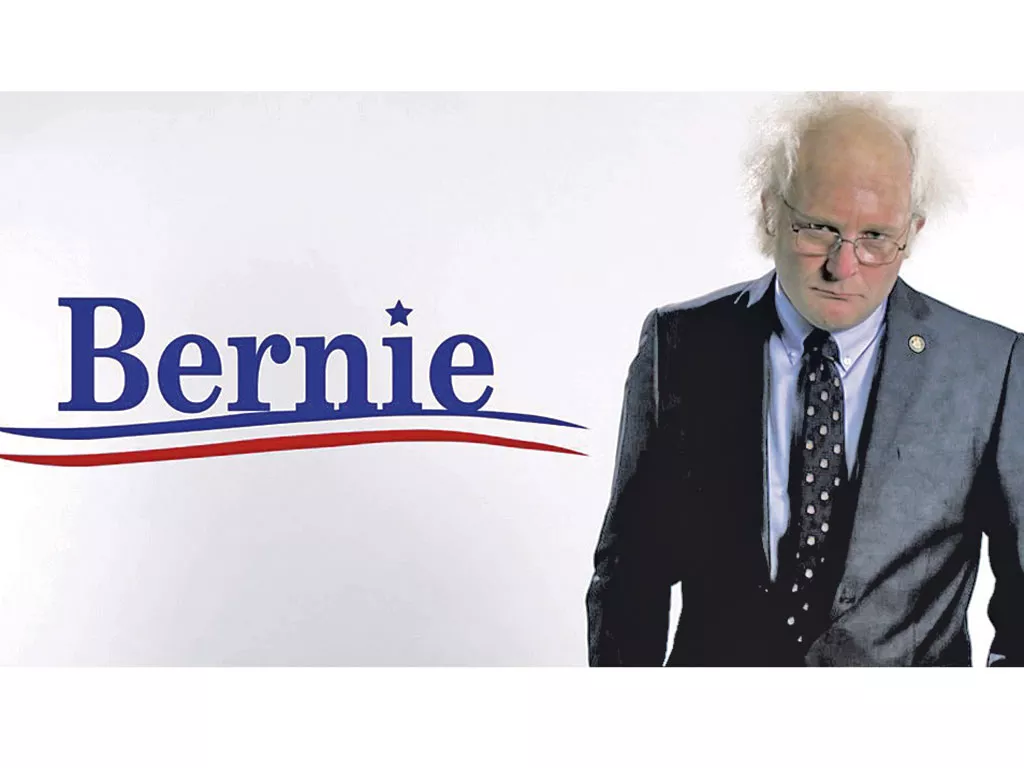 Courtesy Of James Adomian
James Adomian
As for the bar, it's located in the front of the venue, separate from the theater, and looks to be pretty snazzy and cozy and a great place to chill before or after a show. Local artist, DJ, rapper, author and general mogul Kyle Thompson — aka Fattie B — is designing a series of pop art wall hangings for the space featuring portraits of famous comedians.
Speaking of shows, Hartswick has been busy booking acts and has the calendar well squared away into the spring with notable headliners. Highlights of the first few months include Daniel Koren on December 4 and 5; James Adomian — he of the first-rate Bernie Sanders impression for Funny or Die — on December 11 and 12; Gilbert Gottfried on January 8 and 9; and DeAnne Smith on January 22 and 23. Each of those comics will give two shows each night, which looks to be standard operating procedure for bigger-name headliners.
During the week, the VCC schedule will be populated by locals, including long- and short-form improv teams, standup showcases and, of course, the ever-popular Wednesday open mic, which will move to the club from its current home at Nectar's. On the weekends, late-night, offbeat and alt-comedy shows will follow the headlining acts.
VCC will also be the home base for Spark Arts comedy classes and performing groups. And students get free admission to non-headliner shows at the club while they're enrolled.
We'll go a little deeper into the club and what it means for local comedy as opening night nears. In the meantime, VCC continues to present cool comedy shows all over the state. For example, this Friday, October 23, it's bringing national headliner Jared Logan and "Broad City" contributor Kara Klenk to Club Metronome.
BiteTorrent
Courtesy Of Victor Wainwright
Victor Wainwright
In other news, I'm told this is a music column. Who knew?
I always appreciate when folks tip me off to a hot show I might not have on my radar. Last week, not one but two readers hipped me to Victor Wainwright & the WildRoots at Nectar's this Tuesday, October 27.
Wainwright has twice won the Blues Foundation's Piano Player of the Year award — in 2013 and 2014. I learned that nugget from local "Mr. Charlie" Frazier, host of the WIZN radio show "Blues for Breakfast" and leader of the local band of the same name. Oh, and he's the winner of his own Blues Foundation award, the Keeping the Blues Alive award for Radio (Commercial), which he received earlier this year. So the dude knows a thing or two about hot blues players. "Victor is hands down the best entertainer I have seen in the last 10 years," wrote Frazier via email.
I trust Mr. Charlie, of course. But I kinda prefer the summation of another of Wainwright's local fans, Nectar's Brian Mital, who wrote, "This guy is an absolute motherfucker."
I'm pretty sure he meant that in a good way.
Experimental guitar fans, take note: There's an intriguing show at Burlington alt-venue the Sink this Thursday, October 22. (As always, if you don't know where that is, ask a hipster.) It features a pair of renowned avant-garde guitarists in Tom Carter and Carter Thornton, which is weirdly synchronistic. Local guitarist Matt Hastings, who will also be performing as his ethereal solo project Ver Sacrum, booked the show at the urging of local experimental guru Greg Davis, which is pretty much all the validation you should need to know it's gonna be good.
Last but not least, there's an interesting pairing at Nectar's this Friday, October 23. It's a local bill featuring blues monsters the Seth Yacovone Band and sludge rockers the Mountain Says No. In a recent email, TMSN's Ben Maddox writes that the band has been writing new material and "trying to become a more awesome live band." He adds, "Seriously, we're working hard not to suck."
I've seen TMSN on several occasions, and not once have I thought they sucked. Quite the opposite, in fact. They rock pretty damned hard. But I appreciate proactive non-sucking all the same.
Listening In
A peek at what was on my iPod, turntable, eight-track player, etc., this week.
Joanna Newsom, Divers
Deerhunter, Fading Frontier
Majical Cloudz, Are You Alone?
Neon Indian, Vega Intl. Night School
Nick Drake, Five Leaves Left