Courtesy Of Luke Awtry Photography
THUS LOVE at ECHO Leahy Center for Lake Champlain on New Year's Eve
To say that 2022 was a big year for indie rockers THUS LOVE would be an understatement. The Brattleboro three-piece dropped a killer single/video for "Inamorato," signed with Brooklyn record label Captured Tracks and, in October, released its hugely impressive debut LP, Memorial.
THUS LOVE garnered attention far and wide and became an overnight sensation. The band popped up in magazines Rolling Stone and BrooklynVegan and in across-the-pond publications such as NME and the Guardian. As the trio is readying the release of two brand-new singles, it's taking off for a European tour supporting English post-punk group (and 2022 Waking Windows headliners) Dry Cleaning.
Before hitting the road, THUS LOVE play a home stand/tour send-off at the Stone Church in Brattleboro this Saturday and Sunday, January 21 and 22. For band members Echo Mars (guitar and vocals), Lu Racine (drums) and Nathaniel van Osdol (bass), it's been something of a whirlwind but one they're enjoying the hell out of so far.
"We can't really wrap our heads around it," Racine said in a recent Zoom convo. "Waking up one day and hearing we were in the Guardian ... When we found out we were going to the UK, I've never felt that excited about anything in my entire life."
For Mars, the process of navigating the group's sudden success is twofold.
"We definitely have a vision of the future," Mars said. "But you have to leave room for change."
"You have to allow yourself to be in the headspace to experience joy," Racine added.
The band formed in 2019, when all three of the self-identifying trans artists moved into a one-bedroom apartment. After studying instructional YouTube videos, Mars built a home studio, and the trio set about recording Memorial, an album brimming with post-punk and '80s-leaning new-wave sounds.
The musicians have since settled in a communal art space in the Buoyant Heart, a two-story building that connects to the Estey Organ Museum. They've created a home for themselves even as they prepare to embark on a European tour.
"This industry is based on travel," Mars said. "There will always be periods of time where we have to be away, so ... it [is] a silly option for us to move somewhere else."
If they moved, she said, they'd be paying more rent to live in a city they would hardly get to spend any time in, anyway.
"Having a home like Brattleboro that feels more grounding than, say, somewhere like New York City does wonders for our demeanor and health," she explained.
That's not to say the band isn't leveling up in other ways. Both van Osdol and Racine noted how different recording their two most recent singles felt from making Memorial. They still worked with producer Matthew Paul, who mixed and mastered their debut, but rather than record it in an apartment, they went to Guilford Sound studios, where Paul works.
The first of those singles, "Put on Dog," came out on Wednesday, January 18, complete with a video shot in NYC and directed by Min Soo Park. The track, a Stooges-esque rocker, erupts from the speakers with equal parts ferocity and effortless cool. The title comes from an expression popular in the 1920s to describe getting a glow-up or dressing in one's best finery.
"In 2023, self-expression is still a challenge," the band wrote in the press release for the single. "From the old twenties to the new twenties, we're bringing it back, but for the gays this time."
THUS LOVE will release another single in February.
"It's just so refreshing to have something come out so quickly," Mars said. "The songs are more recent than the ones on Memorial, so there's more catharsis in playing them now."
Given how the past year has gone for THUS LOVE, who knows who they'll be once they return to Brattleboro after their tour. It's exciting to watch a talented young group grow into itself.
Awards Season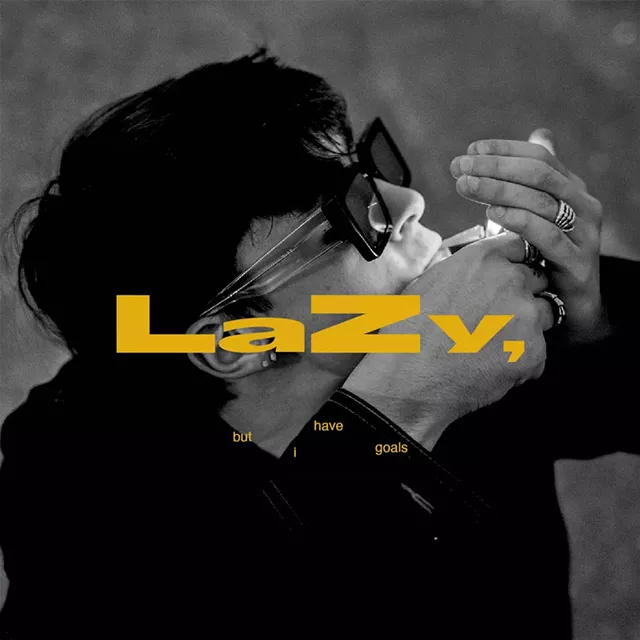 Courtesy
LaZy by North Ave Jax
The 2022 Vermont Hip Hop Awards winners have been announced and include some familiar names and a few surprises. Compiled by the site's founder, Justin Boland, aka Wombaticus Rex (who is also a frequent Seven Days freelance writer), the awards polled 141 eligible voters for their best-of picks. (Disclosure: I was one of the voters. I called a few winners, missed a few and, yes, had to google a few of the nominees.)
Here's a quick rundown of the winners. For more details on the nominees and the voting process, be sure to head over to vermonthiphop.com.
After a big year that included signing with Interscope imprint label LVRN and releasing his debut LP, LaZy, but i have goals (Banned From Vermont), North Ave Jax took home the Artist of the Year award — no surprise there. Did someone ban North Ave Jax, by the way? Like, from what? I think Metallica is still banned after a loud show in Essex back in the '90s, but as far as I know that's it for our banned artist list. Nobody ban North Ave Jax, please. We need all the rappers we can get up here, people.
Mavstar snagged the Most Improved award, edging out Hakim XOXO and Heady Betty on the strength of his Nastee-produced single "Alpha Centauri" and accompanying video.
Konflik holds down the Best Emcee award for another year after his 2022 win. As fine as the competition is, with ferociously good record Head of a Snake, Thumbs of a Thief, Konflik wasn't losing this year.
Rico James brought home Best Producer, 99 Neighbors unsurprisingly retained the Best Group title, and DJ Kanganade managed to win the ever-competitive Best DJ award. CAPES pulled off an upset win over scene mainstay Eskae1 for the crown of Best Graffiti Artist.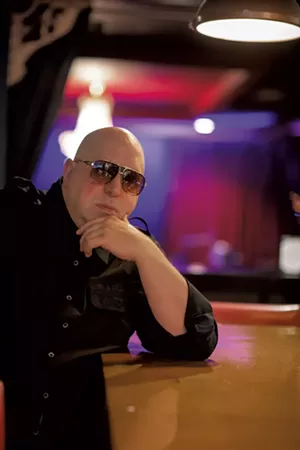 File: Luke Awtry
Fattie B
My favorite award every year is Best Verse, simply because it's always such a good competition. For its tiny size, Vermont boasts some fine MCs, and few have the sheer lyrical prowess and speedy flow of Montpelier-based rapper Jarv. His verse on "Getting You Up to Speed" just edged out Rivan, who won votes for two incredible verses: one on Robscure's "Pilot" and the other on the Fattie B track "Groove Gladiators."
North Ave Jax and Robscure tied for Best Song for "Eastside" and "Pilot," respectively. Ditto Asah Mack and Jarv for the Best Music Video award, with "Checkmate" and "Blue" finishing in a dead heat.
99 Neighbors took home the Best Live Performance, and radio DJ extraordinaire and current Burlington City Council candidate Melo Grant won the Andy "A_Dog" Williams Good Citizen award.
Fattie B's sprawling, guest artist-laden LP GUMBO squeaked past the competition for Best Album. If you checked out my end-of-year lists a few weeks ago, you'll know how hard I agree with GUMBO bringing home the silverware. What a record.
There you have it! Congrats to the winners and nominees. 2022 was a banner year for hip-hop in the Green Mountains, and 2023 looks to be even better.
Hey, Joe
Following a sold-out Alisa Amador performance in November, the Richmond Congregational Church hosts another night of touring musicians this month. On Tuesday, January 24, the church welcomes the truly unique duo of Larry & Joe.
A native of Monagas, Venezuela, Larry Bellorín is a legend of llanera music in his home country. He met Joe Troop after seeking asylum in North Carolina. Troop, a Grammy-nominated bluegrass musician, soon joined forces with Bellorín to create a musical fusion the duo call "Latingrass." To purchase tickets, visit larryandjoe.com/tour.