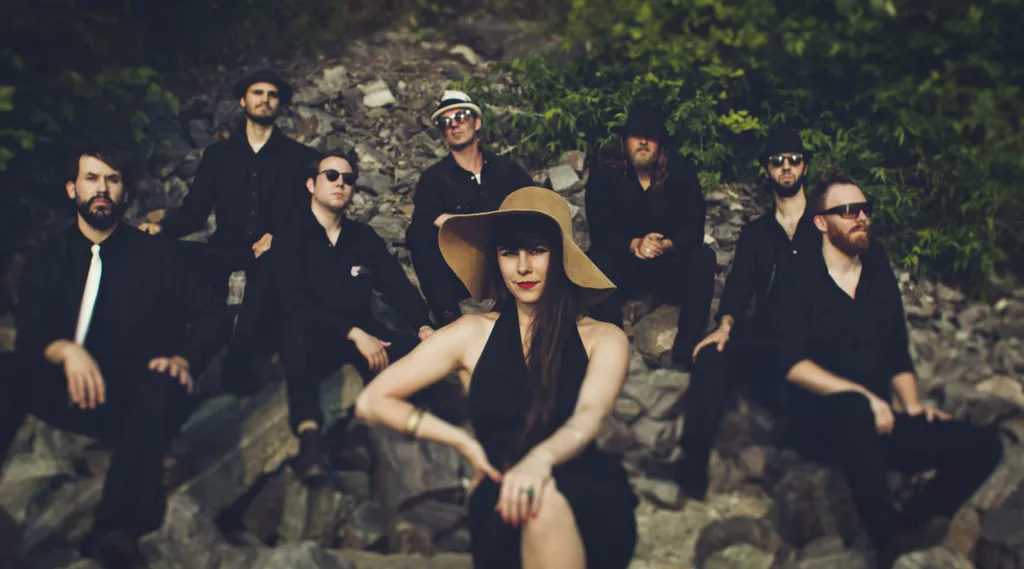 Courtesy Of Kat Wright & The Indomitable Soul Band
Kat Wright & the Indomitable Soul Band
Enchantment Under the Sea
As the festival announcements have come rolling in over the year, we've heard from most of the major players who keep these hills alive with sound of rockin' — and jazzin' — in the summer months. Waking Windows? Check. Burlington Discover Jazz Festival? Yep. Lake Champlain Maritime Festival? Mmm-hmm. Grace Potter and th ... er, Grace Potter? Yes'm. Eat by Northeast? Yum. But one favored Vermont festival had, until recently, been shrouded in mystery. Like, even more so than usual. Whither the Precipice?
Last week, we reported that, after much hemming, hawing and general I-dunno-ing, the Radio Bean-curated festival would indeed be returning, albeit on a smaller scale than in previous years, on Friday, July 31, and Saturday, August 1.
To refresh your memory, for the past two years, the festival has made its home in the field behind Burlington College on North Ave. Now, Radio Bean's Lee Anderson and crew have been responsible for some pretty incredible things on the arts and music scene in Burlington over the years. But transforming little more than a tick-infested shortcut to Texaco Beach into a rock-and-roll version of the Secret Garden was quite possibly their most brilliant stroke of genius yet. It was also, as Precipice coproducer and Radio Bean booking guru Joe Adler told me in a recent phone conversation, "an alignment of dumb luck."
Especially in that first year at BC, the Precipice was simply magical. Anderson's distinct aesthetic touch made it feel like you were entering a whole new realm. It was also a logistical coup. The "discovery" of an open, but insulated, large concert space within city limits was a potential game-changer. Every concert promoter in town began scheming ways to use the space. One actually did: Signal Kitchen held its WYSIWYG fest there last summer. Though it drew fewer people than organizers had hoped, the fest did highlight the versatility of the space. A slimmed-down Precipice that same summer did, too.
The problem? Developers saw in the space the same potential music fans did. In February, cash-strapped Burlington College sold the land to developer Eric Farrell. Just how the space will be used remains a question. (The answer probably rhymes with "cucking fondos.") In any case, the tract's days as a viable concert venue are effectively over.
(If I could chat privately with Farrell for a sec: Eric, buddy. What's cooler? Condos or rock and roll? C'mon! Also, can I borrow a gob or two of money? I'm a little light this week.)
Priced out of their home — hey, welcome to Burlington! — the team behind the Precipice was uncertain as to the fate of the festival. Could they find another diamond in the lakeside rough somewhere? Should they move to an existing venue, such as Oakledge Park — the onetime home of the Vermont Reggae Festival and current host of EXNE? Maybe move back to the site of the original Precipice at the Intervale? Maybe, just maybe, the solution would come from doing what few in town do better: thinking outside the box. Or, in this case, inside it.
Though it's presented under the Precipice brand, this year's incarnation will have a profoundly different feel than in the past. That's due primarily to the event's venues — the interconnected hipster wormhole that is Radio Bean, ¡Duino! (Duende) and the Light Club Lamp Shop. Also, there's a theme: the Big Prom Ocean.
"So, it's a prom," says Adler. "It's not going to be like a big ball, or anything. The idea is that it's going to be kind of similar to the prom in Back to the Future."
Did Adler just cagily appeal directly to my well-known love of all things Marty McFly? Damn right he did. And you know what else? It worked.
The initial concept for the dance called for four stages inside. That's been pared down to two — one each in the Bean and the Lamp Shop — to open up more space. Bands, which as of this printing include Kat Wright & the Indomitable Soul Band, Rough Francis, And the Kids, the High Breaks and Smooth Antics, among others, will alternate festival-length sets, so that no one at the show should experience FOMO. Adler says a few acts are planning prom-themed sets. All I know is that somebody damn well better play "Johnny B. Goode." (It's a blues riff in B. Watch me for the changes and try to keep up.)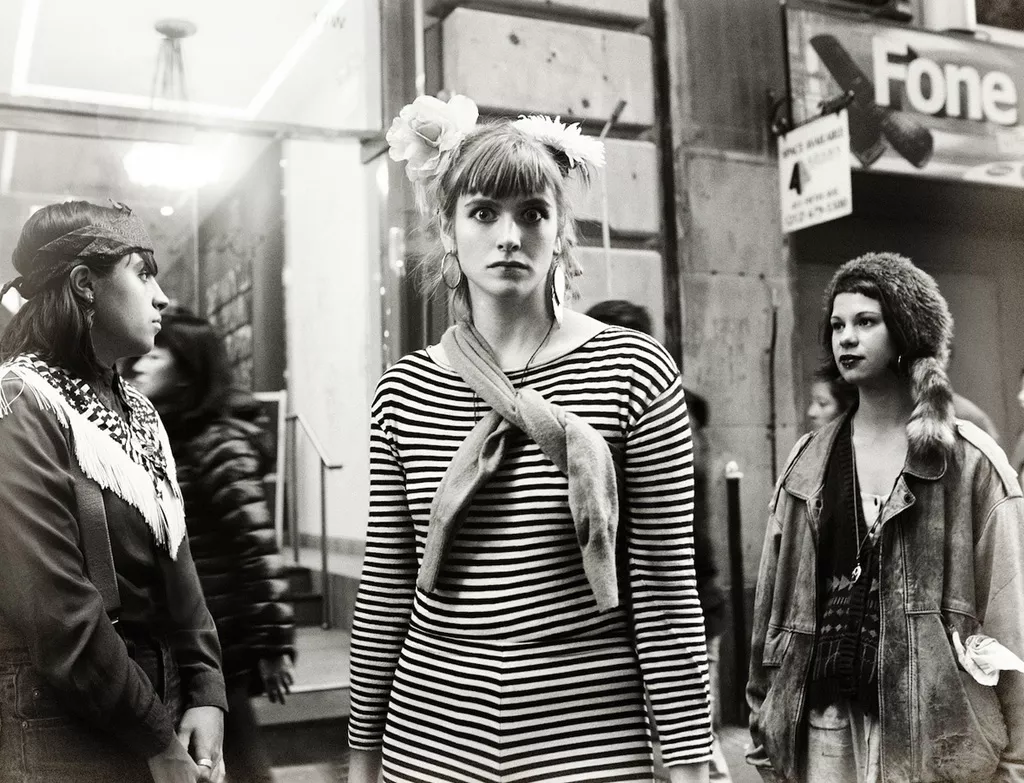 Courtesy Of And The Kids
And The Kids
"We're going all killer, no filler," says Adler, now appealing my well-known love of rhyming catchphrases. You're good, Joe.
He adds that they hope to open the areas behind the three shops for lounging and yard games, and they may expand the outdoor seating area along North Winooski Ave. But clearance for that has yet to come from city officials.
Adler also hints at a major headliner in the works — one whose appearance would "get national attention," he says. But it's such a guarded secret, and an admitted long shot, that he won't even tell me who it is off the record. If that materializes, look for the announcement here next week. (And even if it doesn't, the festival already has a fine lineup.)
Courtesy Of The High Breaks
The High Breaks
As for the decision to scale back the Precipice, Adler cites the uncertainty surrounding the BC land.
"With the grounds at Burlington College getting sold, and with the Lamp Shop still finding its way, it didn't seem like a viable option to do it somewhere new outside and reinvent the wheel," he says. "It's nice to continue on with the legacy of this festival that means so much to so many people, which I've found out from so many people when we didn't think it was going to happen. It does have meaning to people, and it's something people look forward to every year now."
Adler confesses that it's a relief to get a break from the monster the Precipice was becoming and to focus on the fest's aesthetic and more intimate charms. Note the key word there: break.
Adler confirms that he and Anderson have every intention of returning the Precipice to its outdoor habitat on the scale to which we're more accustomed.
"Oh yeah," he says. "That's certainly my intention."
Tune in next week for more details about the Precipice: the Big Prom Ocean. For tickets, visit brownpapertickets.com.
The Wrong Man
We close this week on a down note.
Last week it was reported both locally and nationally that a former NYPD officer by the name of Andre Clark had been arrested for conspiring to distribute oxycodone in Vermont from 2011 through 2014. There were two others also arrested in the drug ring: Michael Foreste of Valley Stream, N.Y., and a Burlington man, Dannis Hackney.
If that third name sounds familiar, it should. Dannis Hackney is the name of the drummer in the protopunk band Death. However, the Dannis Hackney cited in the report and currently awaiting trial in jail is the son of Death's Dannis Hackney.
The initial press release sent out by the U.S. Department of Justice, as well as several early reports in the local and national media, included Clark's age, 36, but not Foreste's, 35, or Hackney's, 32. That led to confusion as to whether Death's drummer, who is 60, was in jail. A later report in the Burlington Free Press did include the younger Dannis Hackney's age. But by that point the damage had been done.
So widespread was the confusion that Death were forced to issue a press release clarifying the matter. Consider this an extension of that release, written for the sole purpose of setting the record straight in the overactive Burlington rumor mill: Death's Dannis Hackney is not in jail. But that doesn't make it any less horrible that his son is.
I can't imagine what the Hackney family is going through right now. Both through working with Dannis Hackney's nephew and Rough Francis front man Bobby Hackney Jr. here at Seven Days and covering Death and RF, I've come to appreciate the Hackneys as some of the most remarkable people I know. My sincere thoughts go out to them in this terrible hour.
Listening In
A peek at what was on my iPod, turntable, eight-track player, etc., this week.
Lydia Loveless, Somewhere Else
Wilco, Star Wars
Seaweed, Actions and Indications
Sandy's, Prom
Dirty Ghosts, Cataract