Courtesy
Jim's Basement at the home of Jim Lockridge in Burlington
I was never a punk. I never had a studded belt or haunted the steps of 242 Main, the late, lamented city-run all-ages venue that used to reside in the bowels of Memorial Auditorium. I never felt the pull of the punk scene, which meant I tended to avoid the local DIY venues, most of which catered to punk, hardcore and metal acts.
So when I made it to my first show at Jim's Basement, back in 2018, I stood out like a sore thumb. Located in the basement of Big Heavy World cofounder and executive director Jim Lockridge in Burlington's South End, the venue had become the town's DIY flagship and one of the only all-ages, substance-free places to catch a show.
I passed through a crowd of black-clad youths huddled in Lockridge's backyard on my way to the basement, which emitted sounds of pounding drums, distorted guitars and shrieking. I caught plenty of looks for the long hair and beard I was rocking at the time — I think the kids were afraid I was in a jam band. But otherwise, no one seemed to mind the older dude at the outskirts of the forming mosh pit. I gave way and pressed against the wall as young men began throwing their bodies into one another and the band roared through incredibly short songs.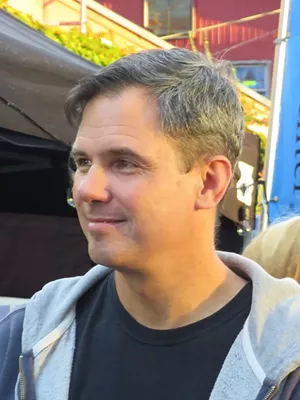 As intrigued as I was, I felt a little out of place, so I made my way back to the stairs, where I found Lockridge standing by himself and taking in the music. I smiled and waved, but he was completely focused on the band. I made a mental note to tell him how cool I thought it was of him to provide a venue for a scene that was having an increasingly difficult time finding one.
I never did get around to giving Lockridge that message, at least not while the basement was still active. Which is a shame, because now Jim's Basement the venue is no more.
The beloved spot's final gig took place over the weekend: a five-band rager headlined by Burlington hardcore act the Path. Later this month, Lockridge will pull up stakes and move to Arizona, where he will be closer to his family.
Lockridge assured me in a phone call that he'll continue his work with Big Heavy World. "It's no big deal, really," he said. "I work remotely anyway, so everything I'm doing with Big Heavy World is going to keep trucking like nothing has changed."
While it's comforting to know that Lockridge feels confident of the Burlington team that will help him run the nonprofit music organization, the loss of his basement shows creates an undeniable void. Since 242 Main closed in 2016, the city's underage population has faced a dearth of venues at which to play or even attend shows.
Lockridge opened up his basement to help address that problem. Now, he said, others may have to step up, since the city isn't taking action.
"For years and years, our city has been marginalizing the kids who would benefit from a safe, all-ages cultural venue of their own," he told me. "When 242 was closed, it was done without a single reflection from the city's leadership to the city's youth."
While he maintains a petition to reinstate 242 Main as an all-ages venue, Lockridge knows that temporary solutions are needed. He said he's confident that other off-the-beaten-path venues will appear to host DIY shows now that Jim's Basement has closed.
"At the end of the day, the basement was a community resource," Lockridge mused. "Anything anyone experienced there, it was a community event. I was just the guy who pointed out where the door was and cleaned up the cans of Coke afterwards."
If you know Lockridge, you know he's being humble. His involvement in local music over the years has been unparalleled. He leaves the Green Mountains with a reputation as someone who dedicated his life to creating a music scene for Vermont's youths.
"Until our civic leaders pick back up that responsibility, it's really on the scene itself to do something if we care about having all-ages spaces for our youth," he said. "This was only one tiny, dim hole in the ground. Other spaces are waiting for you to support them — or start them."