Courtesy of Michael Heeney
Ryan Power
Monkey Shines
It's been a nice run for new venues and improved venues in Vermont of late. In the last 18 months or so, Burlington has seen the rise of ArtsRiot and Signal Kitchen as dynamic new spaces for rocking — and, in the case of the former venue, dining and writing and yoga-ing. Those additions have been bolstered by a massive expansion of the Skinny Pancake that has allowed the waterfront crêperie to open its doors to bigger touring acts. Beyond the Queen City bubble, Sweet Melissa's has helped reenergize live music in Montpelier, while the newly reopened Rusty Nail fills a void in Stowe that elevates live music in that town beyond the typical après-ski bar band fare.
Understandably, those developments have garnered quite a bit of attention and buzz; you'd almost think the North Country was a cultural black hole prior to ArtsRiot delivering us from our unhip, appropriately fitting jeans doldrums. But I would suggest that the additions of those spaces have simply complemented and enhanced an already vital scene. I'd argue further that those new venues likely wouldn't be such wild successes without the foundation that had already been laid by many of the area's longer-tenured venues, joints such as Higher Ground, Nectar's, Radio Bean and the Monkey House.
Because of those clubs, the local concertgoing public practically feels entitled to have cool music on tap every week. And so we do. While I love and appreciate the new spots as much as anyone else, I'd urge you not to forget about the venues that got us to this point.
Of all the Burlington-area venues, the Monkey House is perhaps the most unlikely hotspot. Prior to the recent development of Winooski as an emerging nightlife hub, the Monkey was more an out-of-the-way destination venue. With the swell of new restaurants and bars in the Onion City, that's less the case now, as patrons might be more apt to drop by after dinner at Misery Loves Co. or drinks at the Mule Bar. But not too long ago, most of us on the BTV side had to make a concerted effort to cross the river. And the club often gave us good reason to do exactly that.
For the last seven years or so, the Monkey House has been the epicenter for underground indie music in the greater Burlington area, filling a niche that other venues couldn't. The bar found a sweet spot with nationally touring bands that were perhaps too big for Radio Bean, not big enough for Higher Ground and outside the usual bailiwick of venues like Nectar's and Club Metronome.
In the justifiable excitement over ArtsRiot and Signal Kitchen — two nightspots that serve a similar demographic as the Monkey House — it's only natural that interest in the Winooski haunt might wane a bit. But this weekend, the club will offer a potent reminder of why it's still one of the area's best places to see live music. And actually, it might be better than ever.
If you haven't been in the last couple of months, you might not realize that Monkey House recently underwent a significant renovation. Specifically, the stage has been moved from its original, rather cramped location by the front door to the back of the room. It is now both bigger and taller, which provides more room for bands to stretch out and better sight lines for the crowd. On a recent trip there, my girlfriend noted that it feels a bit awkward to have to pass by the stage to hit the restrooms, since the whole audience can see you. But I'd counter that it's less awkward than those times when you'd have to leave during a band's set and sheepishly walk past the stage to exit. The point is, the new stage is a major improvement and should make shows at the Monkey House even more enjoyable. Like, say, the one this Friday, March 21.
In honor of the spiffy new upgrade, the Monkey House is hosting a daylong renovation party on Friday, featuring some 19 bands and DJs. The DJ lineup includes Disco Phantom, Hilary Martin, J Boom, Jason Cooley and Sasquatch, in addition to two acts that are currently tied for my favorite DJ names of all time: Vinyl Ritchie and Chickadeejay & Ted Dancin'. As always, I'm a sucker for good puns. And those are great puns.
Courtesy Of Quiet Lion
Quiet Lion
As for the live music, the bill includes Quiet Lion, Osage Orange, Maryse Smith, Paddy Reagan, Eastern Mountain Time, the High Breaks and tooth ache, to name but a few.
Also, I'm told there may be pizza.
BiteTorrent
Talk about burying the lead: The really big news on the local front this week is that Neko Case is madly in love with me. I mean, why else would she announce a show at the Flynn MainStage for Wednesday, July 2, which just happens to be my birthday?
OK, fine. It's probably a coincidence. What is not a coincidence is that tickets for the show, which is a benefit for St. Johnsbury's Catamount Arts, go on sale to the general public this Friday, March 21. So if you're looking for an early birthday present for this guy...
Speaking of summer concerts, last week we ran a post on the Seven Days arts blog Live Culture featuring a raft of updates and announcements on warm-weather festivals and shows, including the Burlington Discover Jazz Festival, Waking Windows 4, the Ben & Jerry's Concerts on the Green series and the Frendly Gathering Festival.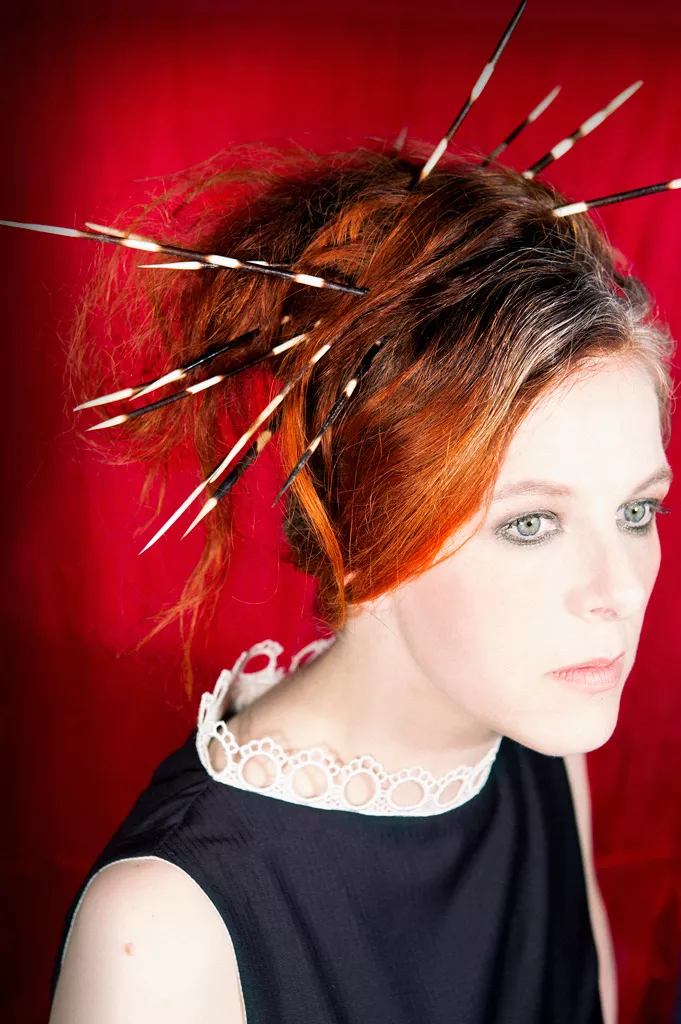 Courtesy Of Neko Case
Neko Case
We don't have space in the column to repeat all that stuff again, so if you missed the post, go check it out. In the meantime, here's a bit of summer music news that just came over the wire: The Goo Goo Dolls will be playing this year's Champlain Valley Fair.
In a related story, the Goo Goo Dolls are apparently still a band. Who knew?
Welcome back, Ryan Power. Power and band are recently returned from an East Coast tour and will play a homecoming gig at Radio Bean on Wednesday, March 26. Normally, a band coming back from a stint on the road isn't especially newsworthy. But I mention it because the last time Power played the Bean, several folks with ears I trust told me it was the best Ryan Power show they'd ever seen, which is saying something. After a couple of weeks on the road, I suspect the band will be in especially fine form, leading me to think this show might be one for the books. Call it a hunch.
Last but not least, the last two weeks of Soundbites columns have been pretty hip-hop centric, which has been a nice change of pace. But if after all that you still haven't been moved to go see some local hip-hop, I'd encourage you to check out the Hip-Hop Hullabaloo at Club Metronome this Thursday, March 20. Presented by Brain Gang, the showcase is a veritable who's who of hip-hop in the 802, including the Aztext, Bless the Child, FixHate, Crows, Mad Dog, DJ BP and host Emcee-T. Word.
Listening In
A peek at what was on my iPod, turntable, eight-track player, etc., this week.
Snowmine, Dialects
Perfect Pussy, Say Yes to Love
Frankie Cosmos, Zentropy
Eagulls, Eagulls
Dolly Parton, Jolene