For the Records
This weekend we will visit the holiest day on the Christian calendar. A day when a divine entity thought previously to have perished from the Earth is reborn, rising from the darkness to save us from our mortal sins. No, not Easter. Though we're totally down with zombie Jesus. I mean Record Store Day.
If you're a reader of a certain vintage, you may see that three-word phrase and think, What the hell is a record store?
Glad you asked!
Long before iTunes, Beats Music, Spotify and stealing music from the Pirate Bay became vogue, music fans were forced to physically go to brick-and-mortar stores to purchase our tunes. No, not MP3s. We bought records, which were these round, usually black discs that contained songs. Or we bought CDs, which were also round, though smaller and shinier. Sometimes we bought cassette tapes, which is a whole other story. Point is, it was a heady time.
The local record store was a cultural and social hub. You didn't go simply to buy new music. You went to look at the show flyers or band want ads on the store message board. You went to snag the latest issue of the local scene zine. You went to pick the brains of the holier-than-thou store clerks for good recommendations and/or to be judged by said store clerks for buying something else. It was an immersive, personal and, for many of us, formative experience. It was also an experience that can't be replicated online, despite the many wonders of the digital age.
Personally, I don't think there has ever been a better time to be a music fan. There is more music and information accessible to fans than at any point in human history, all with little more effort than the click of a mouse. But I wouldn't be the first person to point out that the cost of that accessibility has been the decline of record stores. It's just easier, and often cheaper, to shop online. And I'm as guilty as anyone else. I confess I don't frequent our local record shops with anywhere near the regularity that I used to.
But I'd suggest making the effort to swing down to your local indie record store this Saturday, April 19, for Record Store Day — perhaps Pure Pop or Burlington Records in the Queen City, Buch Spieler in Montpelier and Exile on Main Street in Barre. Because you might walk away with some good new tunes and, just as importantly, an appreciation for those stores that have somehow managed to stay in business when so many others have closed their doors.
Every year, hundreds of special EPs and albums, reissues and other nifty releases are unveiled specifically for RSD. These often coincide with in-store performances. No word yet on that score, but the slate of releases on tap for RSD 2014 is out, and it's pretty impressive.
On its website, Pure Pop has a running tally of the albums they expect to have available that day. These include classics from the likes of the Grateful Dead, the Doors, Otis Redding and Joan Baez to LPs from Public Enemy, Notorius B.I.G. and Jay-Z. You can shred to records from Mastodon and Motörhead, or get spacey on a Sun Ra LP. Or maybe you'd dig on an LCD Soundsystem box set? Of course you would. Personally, I'd have my eyes on special RSD releases from Gram Parsons, Steve Earle, Spoon and the Zombies, to name just a few.
BiteTorrent
Courtesy Of Kat Wright
Kat Wright
You won't find it in record-store bins this Record Store Day. But my guess is that by next April, the live album by Kat Wright & the Indomitable Soul Band could be a hot RSD find. Of course, they have to actually record it first.
Fortunately for us, the band will do just that this Saturday, April 19, at Signal Kitchen. No word yet on a release date, but fans are encouraged to show up at the club and hoot and holler.
In other new-record news, local rockers Phil Yates & the Affiliates are set to hit the studio next month to begin work on a follow-up, tentatively titled No Need to Beg, to their underrated 2013 album Oh So Sour. In the meantime, you can catch the band opening for Holly Golightly and Persian Claws at the Monkey House this Friday, April 18 — see the spotlight on page 72 — where they will presumably unleash a few cuts from that forthcoming album.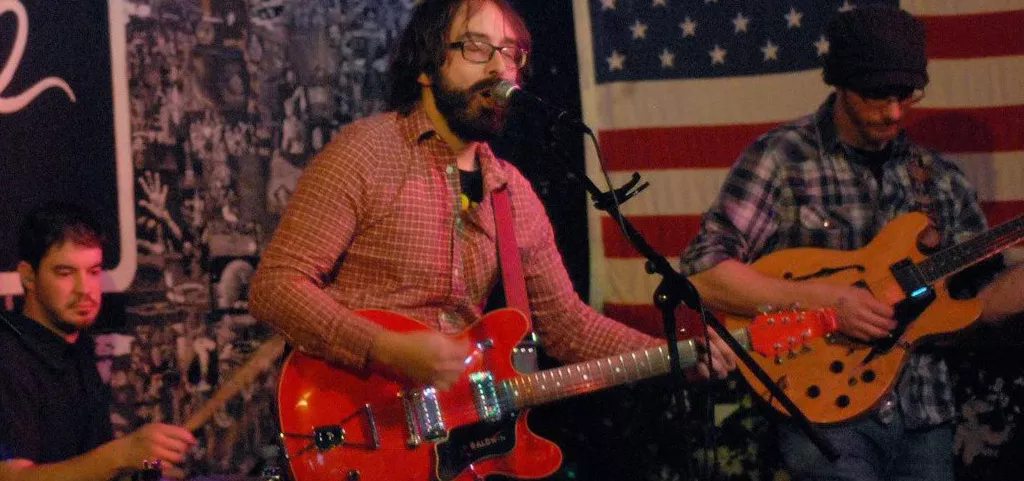 Courtesy Of Phill Yates & The Affiliates
Phil Yates & the Affiliates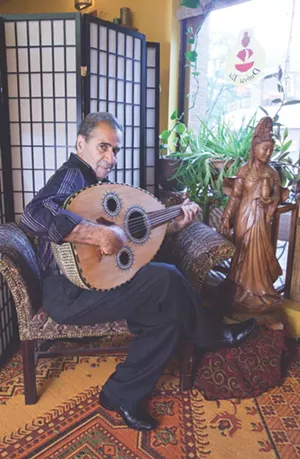 File: Matthew Thorsen
Anwar Diab Agha
Congrats to Grup Anwar, the latest recipients of the Vermont Artists' Space Grant. The grant will allow the band, led by Anwar Diab Agha, to complete a suite of 10 compositions the Syrian oud master has been working on since he moved to Vermont in 2010, and which are inspired by his adopted home. Grup Anwar will present those compositions with a performance at the FlynnSpace on Wednesday, May 28.
In benefit news, this Friday, April 18, at the Rusty Nail in Stowe, local rockers the Aerolites will play a fundraiser for the International Avalanche Nest Egg — the IAN Fund — a nonprofit organization that helps families of avalanche victims. Avalanches are not generally considered to be a danger on local slopes. But that doesn't mean Vermonters are immune to the tragedy.
Last spring, local skier Ian Lamphere died in an avalanche in Colorado. Lamphere was a beloved Stowe resident, cofounder of the Stowe Mountain Film Festival and the drummer in the regional touring band Named By Strangers, a Rusty Nail staple in the late 1990s and early 2000s. The IAN Fund was created in Lamphere's memory to help his wife and their two children recover financially. All proceeds from the show, which will also include guest appearances by some old NBS bandmates, will benefit the organization and go to help other families who have also lost loved ones in avalanches.
Last but not least, congrats to local funk-rockers Gang of Thieves, who unveil their new album, Thunderfunk, with a show at ArtsRiot in Burlington this Sunday, April 20, alongside the Lynguistic Civilians. As we mentioned in a Live Culture blog post last week featuring GoT's latest video, "Sexy Star Circus," the decision to release the album on April 20 likely has nothing to do with the stoner holiday 4/20. That's because the band went to great lengths to dispute the notion that they play stoner rock in a letter to the editor following a Seven Days review of their 2012 debut EP, Riddle, that asserted as much. So, obviously, the new record is all Jesus-funk, since April 20 is also Easter Sunday.
I'm kidding. At least I think I am. I haven't actually heard the record yet. But "Sexy Star Circus" is a lively, irresistibly funky cut that suggests recording the album in California with Grammy-winning engineer Michael Rosen — whose credits include records for Rancid, Santana and Less Than Jake — was Kickstarter money well spent.
Listening In
A peek at what was on my iPod, turntable, eight-track player, etc., this week.
Braids, Flourish//Perish
Horse Thief, Fear in Bliss
Holly Golightly & the Brokeoffs, All Her Fault
Woods, With Light and With Love
Todd Terje, It's Album Time
The original print version of this article was headlined "For the Records"