After digging in to the juicy rivalry growing between MCs Memaranda and Learic in last week's column, my curiosity was piqued, and I had to see the showdown at the King of Vermont Rap Battle at Club Metronome on Thursday. Plus, like many in Vermont, I'd wager, my only experience with rap battles previously was from watching the Eminem biopic 8 Mile. Suffice it to say, it was a learning experience.
Rap Battle Lesson No. 1: Hip-hop time is very different from rock-and-roll time.
Generally speaking, my rule of thumb for when to arrive at a rock show is between 30 and 45 minutes after the advertised start time. It's not a perfect system, but it mostly works. The obvious exception being anything happening at Higher Ground, a wonderful club that has the annoying habit of almost always starting acts precisely on time.
Anyway, I arrived at Metronome around 10:30, 30 minutes after the listed 10 p.m. start time. Care to guess what time the show actually started?
If you said 11:30, you have obviously been to more local rap battles than I have. And you probably didn't spend an hour standing by the bar looking at your phone as though you were getting important texts when you were really just playing Words With Friends. (Your turn, Jason Cooley.)
As for the battle, once it finally started, it was fascinating and at times wildly entertaining. In last week's column, both Learic and Memaranda opined that no topic is off limits when taking down your opponent in a rap battle. They weren't kidding. Rappers used as fodder everything from weak rhymes to ex-girlfriends to problems with drugs, violating most accepted tenets of civility. Not to mention personal space, as rappers often battled literally nose to nose. It was intense. At one point, Bless the Child's Rajnii even tried to get a "This guy sucks" chant going in the crowd to rattle his opponent, Full Effect.
(That was a weird move, actually. Rajnii had clearly beaten Full Effect in his first 45-second rap, deflecting the younger rapper's insults with Ip Man-like cool and skill. Not sure why he stepped out of character there. And it almost cost him: The judges gave the second round to Full Effect, necessitating a tiebreaker that Rajnii eventually won. But he could have ended it earlier without the bush-league crowd pandering.)
The interesting thing was that at the end of each sequence, no matter how vulgar or personal the attacks, all of the rappers embraced and bumped fists as if they hadn't just tried to verbally eviscerate each other. "This is all about love and respect," said Full Effect into the mic prior to his second set against Rajnii. Then he proceeded to detail the many-splendored ways in which Rajnii could suck his dick. Which brings us to Rap Battle Lesson No. 2: Respect and love are relative concepts at a rap battle.
So what about the main event, the Thrilla of Vanilla, the Rumble in the Frozen Jungle, the Thunderdome at Metronome, the matchup between defending champ Memaranda and rap battle heavyweight Learic?
It didn't happen.
In a surprising and controversial turn, Memaranda was bounced by Habit of Crows in the first round. He wasn't happy about it. And he might have a point.
Taking nothing away from Habit, who eventually advanced to the finals and generally got stronger as the night went on, but I would of liked to see a tiebreaking round. If only because almost all of the previous contests that night required an extra frame to decide a winner. I'm not saying Habit wouldn't have won anyway, but his battle with Memaranda was close enough that it seemed unfair that it was decided in two rounds. It was also kind of a bummer to see two of the competition's favorites matched up against each other so early. There's a reason Duke rarely plays North Carolina in the first round of the NCAA tourney — you don't want your heavyweights beating up on each other until the stakes are higher. Maybe some sort of seeding system would help in the future.
After dispatching Memaranda, Habit cruised to the finals to face Learic, who survived a first-round scare to advance. Learic warned in last week's column that he saves his best material for last. And he unleashed it on Habit, who, despite landing some solid jabs early, seemed to be running on empty by the second round of the finals. He was simply overwhelmed by the Aztext co-front man's fearsome intensity. Which brings us to Rap Battle Lesson No. 3:
Don't fuck with Learic.
BiteTorrent
This past weekend was a busy one. In addition to the rap battle, I also caught the Rough Francis album re-release at ArtsRiot on Friday and comedian Hannibal Buress at Higher Ground on Sunday, which were both great. Though I missed it, I'm told Joey Pizza Slice even dusted off some old Nose Bleed Island tunes opening for RF. Normally, I'd be miffed about not seeing that. But I was busy taking in the highlight of my weekend: the Mountain Says No at Manhattan Pizza.
TMSN have been on my "to see" list for a minute now, not least because their lineup includes two-thirds of the band Farm, who are among my all-time favorite local acts. Since I wasn't in strict music-guy mode, I'll save more serious critical insight for another day — hey, sometimes a guy just needs to hit up Philly Friday and toss back a few Founder's Porters. But I will say this: I loved what I heard. TMSN take the meandering curiosity that made Farm so fascinating, crank up the volume and recontextualize it through dirty, blues-tinged swamp rock. It's not as intricate, but it's no less interesting. And it friggin' rawks.
Also, I'm thinking Jedd Kettler may be one of Vermont's most under-appreciated songwriters. To be continued...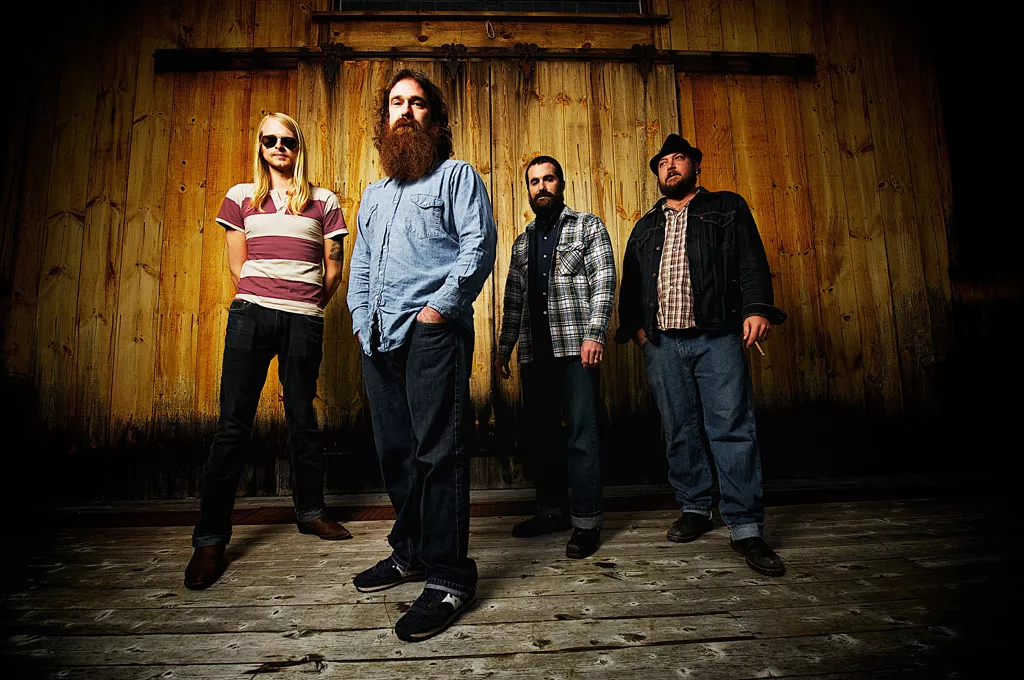 Last but not least, best of luck to the Vermont delegation at this year's South By Southwest, which I'm totally not cripplingly depressed about not attending this year. Because who likes warm weather, amazing music, free drinks, world-class BBQ and breakfast tacos? Not this guy.
(That sound you hear is me gently weeping.)
Anyway (sniffle), this year's local representation includes Waylon Speed, Steph Pappas and recent transplant Rachel Ries — the last of whom is currently touring with my sister, so, y' know, full disclosure and stuff.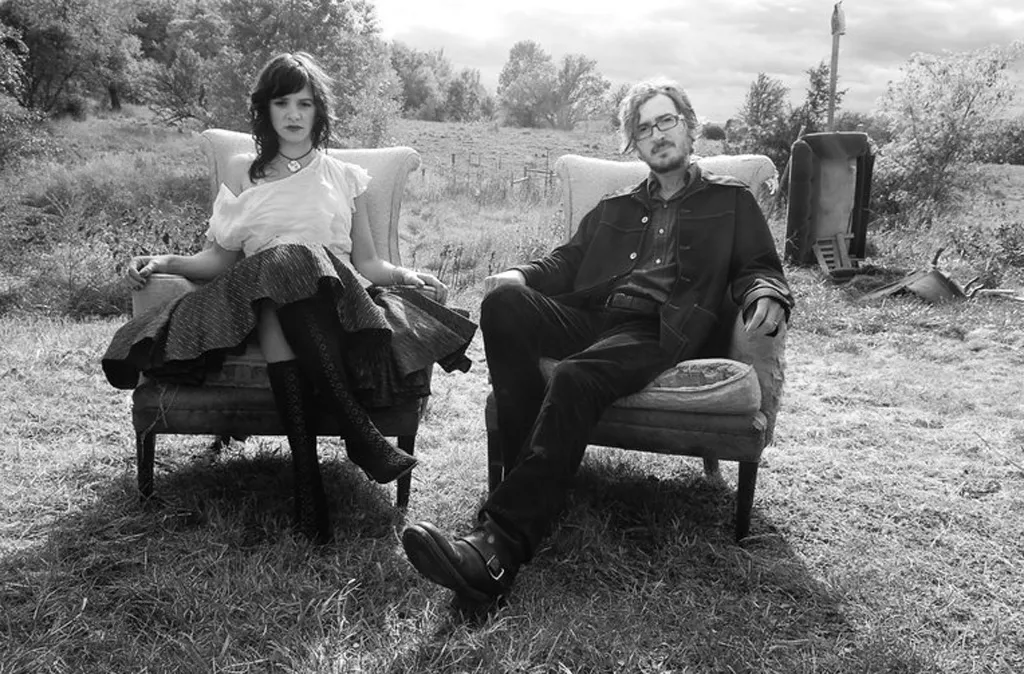 Also appearing at SXSW this year are beloved BTV expats the Cush, whom I can't possibly imagine wanting to see play on their native Texas soil after years of not having them in Vermont. (Double sniffle.) However, Cush front man Burette Douglas hints in a recent Facebook message to yours truly that the band may make a Vermont visit this year, likely with a new record in hand.
Now if you'll excuse me, I'm going to go be cold and sober. Well, cold, at least.
Listening In
A peek at what was on my iPod, turntable, eight-track player, etc., this week.
Forest Swords,Engravings
Real Estate,Atlas
The Men,Tomorrow's Hits
St. Paul & the Broken Bones, Half the City
Noah Gunderson,Ledges
The original print version of this article was headlined "Hail to the King"