On the Edge
When you stop and think about it, the number, variety and quality of music festivals that happen every summer in Vermont are pretty astounding. From the biggest multi-date fêtes to afternoon homegrown hoedowns and about a bazillion others in between, there's something to suit almost any musical taste, summer schedule and budget. And the best part is that each of our annual summer fests has its own unique character.
You want glitzy names? Try the Burlington Discover Jazz Festival or Grand Point North. Looking to have your mind blown by some hot-shit indie band you never knew you loved? Hit up Waking Windows. Do you like your rocking with food and a side of ethical consciousness? Newbie fests such as Signal Kitchen's WYSIWYG and the Skinny Pancake's Eat by Northeast might be for you. And if you prefer your musical diet to be strictly locavore, look no further than the Precipice, brought to you by the fine folks from Radio Bean this Friday and Saturday, August 1 and 2.
Regular readers know I have something of a soft spot for the Precipice, which debuted three years ago at the Intervale but has since moved to the large field behind Burlington College on North Ave. In part, that's because the festival is the single best showcase for local music there is. Also, because using that field as a venue last summer was a revelation. (See: WYSIWYG, above.)
While most fests lure audiences with marquee names and then round out the slate with locals, Precipice architects Lee Anderson and Joe Adler do practically the opposite, leaning almost exclusively on local talent and tossing in a few bigger regional names here and there. So if you've been reading this column for a while but haven't had the chance to check out many of the local bands whose virtues I've regularly espoused, do yourself — and me — a favor and make the effort to go this weekend, because most of those acts will be in attendance.
(And then, next year when the Seven Daysies awards roll around, you'll know a few more names on the ballot and the same three bands won't win all of the music categories again. Seriously, Grace Potter is the best singer-songwriter in Vermont? Really? Best vocalist? No argument here. Best rock band? Sure. But spread the love, people.)
Anyway, assuming I haven't just been fired after berating Daysies voters for crimes against Maryse Smith and Michael Chorney, let's move on to the lineup for this year's Precipice. Ahem.
(Full disclosure: I'm not offering any disclosures about any of the bands on the lineup in this week's column. So just assume I work with, am related to, have dated, am dating or someday will date every band on the bill, mkay?)
You'll notice this year's festival looks a little slimmed down from last year. Instead of three days, the fest is now just two. Instead of four stages, there are two. These are good things. One downside last year — if you can even call it that — was that it was impossible to see everything you might want to. Unless you were superfan Tim Lewis, who is inhuman. That will be less of an issue this year. Bands are staggered so that you can probably catch every single act on the slate. Speaking of which...
Friday's highlights include marimba ace Jane Boxall getting her jazz on with Michael Chorney and Gregory Douglass, Steady Betty going steady, Barika popping an ngoni groove, the Dirty Blondes gettin' down and dirty, and Kat Wright & the Indomitable Soul Band, well, being Kat Wright & the Indomitable Soul Band. You can also check out Ryan Power's new lineup, as well as last year's festival favorites, Bella's Bartok from Northampton, Mass. Also, closing out the night is Mark Daly's (ex-Chamberlin) new electro-rock project Plato Ears. I've really dug what I've heard of PE's recorded stuff but was a little critical of Daly's loopy live set the last time I saw him. He'll be debuting a full band this night that includes Jer Coons, Eric Maier and Josh Weinstein. Color me intrigued.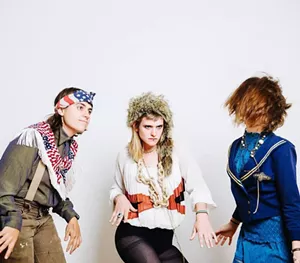 Courtesy Of Chattman Photography
And The Kids
Saturday gets under way with a set from the ever-ascendant DuPont Brothers, followed by indie-folk outfit Osage Orange, whom I've been itching to see since front man Nick Varisano returned from the wilderness last winter. Other highlights include surf-rock mavericks Barbacoa, Vermont Joy Parade offshoot Duke Aeroplane & the Wrong Numbers, porn-prog progenitors Japhy Ryder, the aforementioned Maryse Smith and Michael Chorney, Swale, Rough Francis — who apparently have a huge surprise up their tattered sleeves — and electro-pop upstarts argonaut&wasp. Also, this will be a good chance to welcome Northampton glitter-pop band And the Kids to Burlington. Word is they're moving here. They'll play just before locals Gnomedad close out the night with some heady jamz.
Oh, one last thing. The lineup isn't the only part of the Precipice that's slimmed down. So have the ticket prices. You can get a single-day pass for $12 and the whole weekend for $20, which is less than $1 per band. Really, you can't afford not to go.
Riot, Grrrls
In other Burlington-area festival news this weekend — what, you thought the Precipice was the only one? Clearly you haven't been paying attention this summer, since there have been, like, eight fests every weekend.
Anyway, local DIY feminist-punk label Stickshift Recordings celebrates its one-year anniversary this Saturday, August 2, with Stickshift Fest at the Monkey House. To refresh your memory, Gorgon bassist Kelly Riel (ex-Doll Fight!) started the label last year and has released a couple of really solid comps featuring like-minded feminist-punk bands from all over the globe. The anniversary bash will feature 10 of them, all hailing from the Northeast.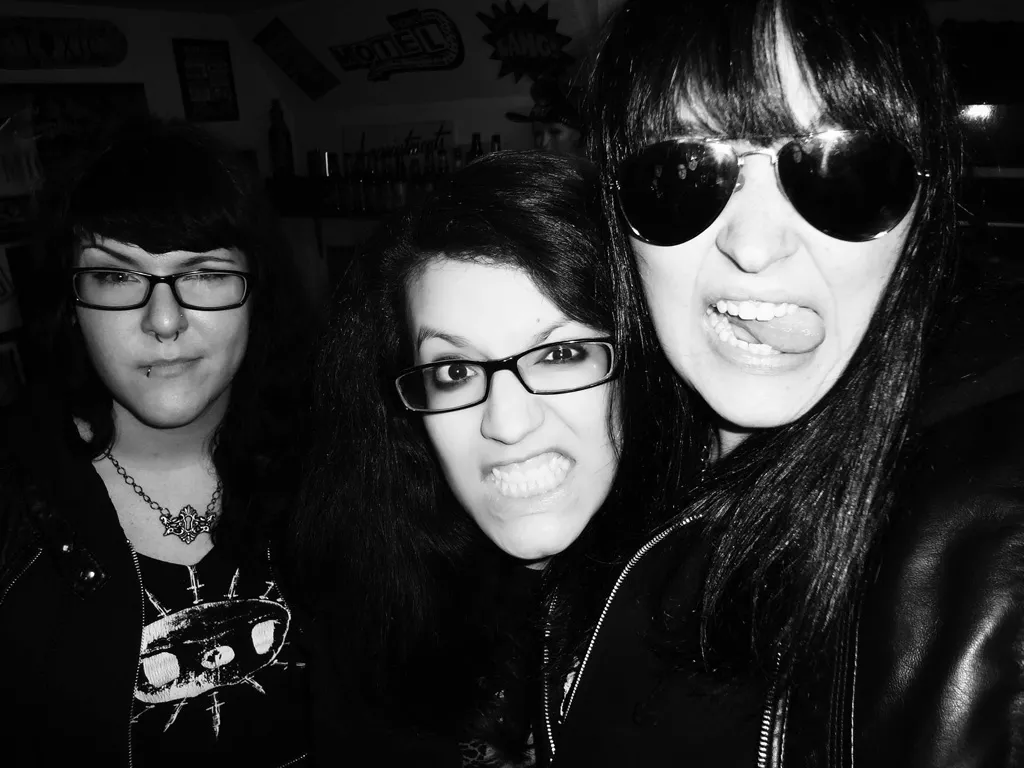 Courtesy Of Damn Broads
Damn Broads
These include Penguin, Girlcrush, Thundera, Tesla's Revenge and Forget It. Goodbye — all from NYC — and Connecticut's Damn Broads. On the locavore tip, check out Miss Fits, Hardcore Sallies and Reil's band Gorgon. Also on the bill are Poxy, a band that broke up after releasing one of the more promising punk demos of 2013 but are reuniting for the night.
BiteTorrent
Happy fifth anniversary to August First! The Burlington bakery and café will celebrate with a block party on South Champlain Street this Friday, August 1 — duh — featuring music from Barika, Brett Hughes & the Honky Tonk Crowd, Gold Town and Dwight & Nicole.
Last but not least, the local music community was deeply saddened by the loss of bartender Wayne Beam, who passed away unexpectedly in April. Beam had been a fixture at local nightclubs dating back to the 1990s and was one of the friendliest people you could ever hope to meet.
This Thursday, July 31, some of Beam's old DJ pals are getting together at the Zen Lounge to honor his memory with a dance party hosted by Tricky Pat. The lineup includes some of the biggest names from the '90s club scene, including TwistM, Grasshopper, Justin B, Chris Pattison, Cousin Dave and Ben Barlow, to name a few. Oh, and it's free.
Listening In
A peek at what was on my iPod, turntable, eight-track player, etc., this week.
A Million Billion Dying Suns,AMBDS
Danglo, Spotlight
The Precepts,This Is How It Must Be
Shabazz Palaces,Lese Majesty
Alvvays,Alvvays
The original print version of this article was headlined "On the Edge'"