Stick a Fork In It
The big to-do on the schedule this weekend is the Manifestivus music festival in Cabot, Vt. More on that in a bit. (Though for a sneak peek, check out K.C. Whiteley's profile of Nikki Glaspie and her band, the Nth Power — which includes VT expat Nick Cassarino — on page 62.)
But we begin this week with a new fest, the Pitchfork (farm) Music Festival at the Intervale on Saturday, July 26. The fest is curated by the cool kids from Friends + Family and is, at least loosely, part of a larger arts festival, the Ramble, which is sort of like the Old North End version of the South End Art Hop.
(Full disclosure: Pitchfork Farm owner Rob Rock is my former roommate. You may remember him as part of the trio that assaulted — and wildly insulted — the Plattsburgh bar scene in a piece I wrote in 2011 called "Things to Do in Plattsburgh When You're Drunk." In a related story, am I allowed back in the Lake City yet? No? Man, you guys really hold a grudge!)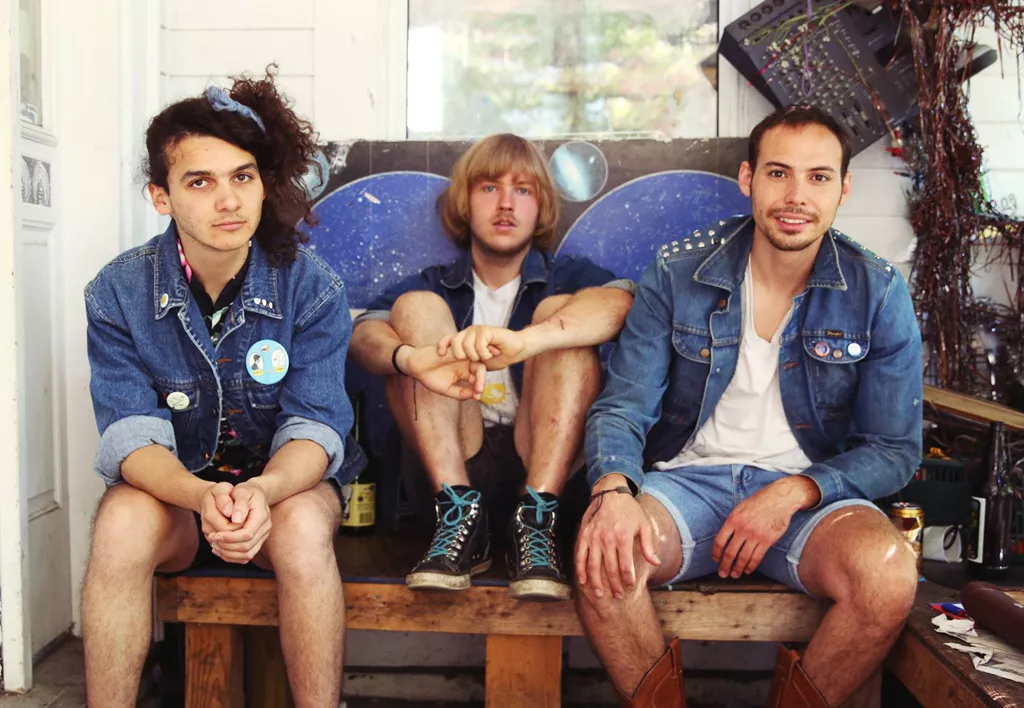 Courtesy Of Free Pizza
Free Pizza
Anyway, as they often do, F+F have put together a nifty little lineup of local and regional acts for the by-donation, BYOB fest. The not-from-around-here bands include NYC dance-punk group Avo and lo-fi Boston cowpunk outfit Free Pizza — no, there will not actually be free pizza at the show, lest you be confused by the show fliers around town.
On the local angle, expect a solo set from the always excellent Paper Castles — presumably, that just means PC front man Paddy Reagan doing his thing, which ain't too shabby. Also, you can check local songwriter Clark Kent, who is new to me. But digging into his recently released EP, Meifumado on Bandcamp, I'd guess Elliott Smith fans will find a lot to like, which is to say a lot to mope about. And I mean that in a good way. Dude writes some pretty, ethereal sad-bastard music. Doubled vocals abound!
Granted, I'm a little biased. But it sounds like a fun day down on the farm. Or, as Rock put it to me in a recent text about the fest, "When the corn is high, so am I!"
Manifest Destiny
Sticking on the festival beat, remember a few paragraphs ago when I mentioned Manifestivus? Well, that's happening this weekend, too. Friday July 25, through Sunday, July 27, to be precise. And if funkdafied world music is your thing — especially of the Latin-tinged variety — the fest promises to offer a steamy few days and nights in Cabot. (How often has anyone ever said that?)
To refresh your memory, the Manifestivus is the brainchild of VT expat and Toubab Krewe cofounder David Pransky. He and the band have been hosting the festival at his family's Cabot farm for more than a decade. Pransky has long billed the fest as a "local festival with a global vibe." This year he's taking that idea south of the border and has loaded up on bands that trade in spicy, fat-bottomed grooves. These include a trio of Miami-based acts: two-time Grammy-nominated Afro-Caribbean outfit Locos Por Juana, electro-Caribbean mashup artists Afro Kumbe and Cuban son duo Cortadito. Also, trumpeter and lounge/exotica master Charles Lazarus would be worth the price of admission on his own. In addition to his live set, Lazarus is slated to do a late-night DJ set as part of the Loco Masquerade Mashup tent on Saturday. On Friday, you can catch our buddies from Nexus Artists shaking asses in the LMM tent.
On the local tip, expect sets by Dead Sessions, Afri-VT, Afinque and Electric Sorcery. For more on the fest, including ticket and camping info, visit manifestivus.com.
In Deep Smit
It's been a nice run for Smittens offshoots the last month or so. In June, Smittens guitarist Colin Clary released his latest, and maybe greatest, solo album, Twee Blues Vol. 1. Earlier this month, his bedroom-pop duo with fellow Smitten Dana Kaplan, Let's Whisper, released a stirring little album of their own, As Close As We Are.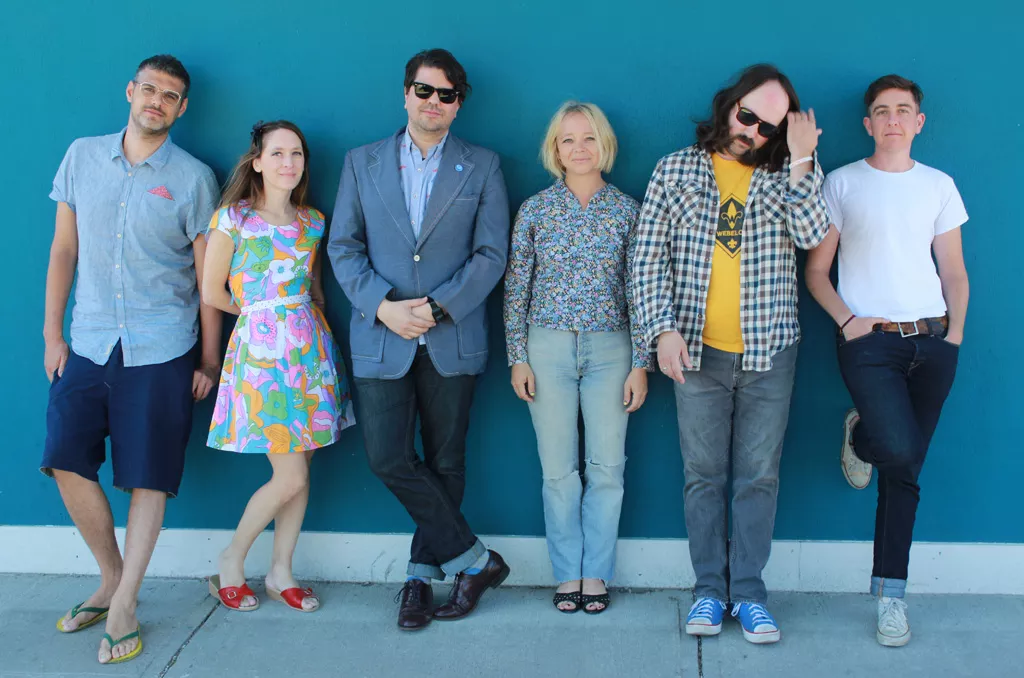 Courtesy Of The Smittens
The Smittens
In most years that would be more than enough twee indie pop to get us through the summer months. (Actually, I've always preferred listening to LW's moody, melancholy tunes in the winter, but still.) But as it turns out, the Smittens have another trick up their sweater sleeves: a brand-new EP, Love Record Breaker.
We'll have a full review in the coming weeks — I would have run one this week, but there are other, non-Smitten-y bands making music in Vermont that deserve some ink, too. But here are a few important points to know.
One, it's really good. Like, maybe my favorite Smittens recording to date. It's bright and bubblegummy, but cut with the same subtly dark undercurrents that make the Smittens more than just an average twee band.
Two, this is the last Smittens recording to feature Kaplan's vocals pre-gender transition.
Three, and on a not-unrelated note, as Missy Bly was brought in to bolster high harmonies, the record features the first songs written by the newest Smitten. Bly has always been a great songwriter, but it's interesting to hear how well she meshes with a group that's had an established style for more than a decade.
See and hear for yourself when the band plays its first gig with the full lineup in the Burlington area at Winooski's Monkey House this Thursday, July 24, with the Miss Fits and Montréal's Alexi Martov.
BiteTorrent
A few weeks back, I gushed about the new EP from the Write Brothers, a collaboration of Learic, he of local hip-hop trailblazers the Aztext, and producer Dante DaVinci. That EP won't be out until August, but you can see the duo live at Nectar's in Burlington on Tuesday, July 29. And I strongly urge you to attend. Simply put, Learic is reaching a new level in his rapping career — and he was already among Vermont's best.
In tribute-band news, Josh Panda leads a crew of local aces at Nectar's this Saturday, July 26, in celebration of Rolling Stones front man Mick Jagger's birthday. The show is billed as Jagg Off, which tickles my inner 13-year-old to no end. Jagger is 104 years young.
In other tribute news, local blues-guitar monster Seth Yacovone pays homage to one of his idols, the recently deceased Johnny Winter, with a blowout jam at the Rusty Nail in Stowe, also this Saturday.
Last but not least, Skid Row are playing Venue in South Burlington this Wednesday, July 23. This information is brought to you without commentary by IROC-Z, Aqua Net and the year 1989.
Listening In
A peek at what was on my iPod, turntable, eight-track player, etc., this week.
The Oh Hellos,Through the Deep, Dark Valley
Brown Shoe,Lonely Beast Part II
SOS,SOS
Braid,No Coast
A Sunny Day in Glasgow, Sea When Absent
The original print version of this article was headlined "Stick A Fork In It"