Star Struck
A couple of weeks ago, I mentioned I had a story about a crazy evening I once spent in the company of Ryan Adams. Since he'll be performing on the Flynn MainStage on Wednesday, July 23, I figure it's a good time to pass along the abridged version. So here goes.
Once upon a time, I played in a local alt-country group called the Middle eight, a band very much influenced by the likes of early Wilco, Gram Parsons, the Old 97s and, of course, Mr. Adams. In particular, my songwriting style at the time was directly inspired by Adams' old band Whiskeytown, as well as his 2000 debut solo album Heartbreaker — the latter of which remains on my list of "desert island" records even now. This included, on one occasion, directly lifting a line from an Adams song in one of my own for the M8.
(At the time, songwriter me likely thought it was an homage and not outright thievery, and maybe that was true. But I think critic me woulda torn songwriter me to shreds for that transgression. Thanks, Ethan Covey, for not doing that when you reviewed us in these pages! Moving on...)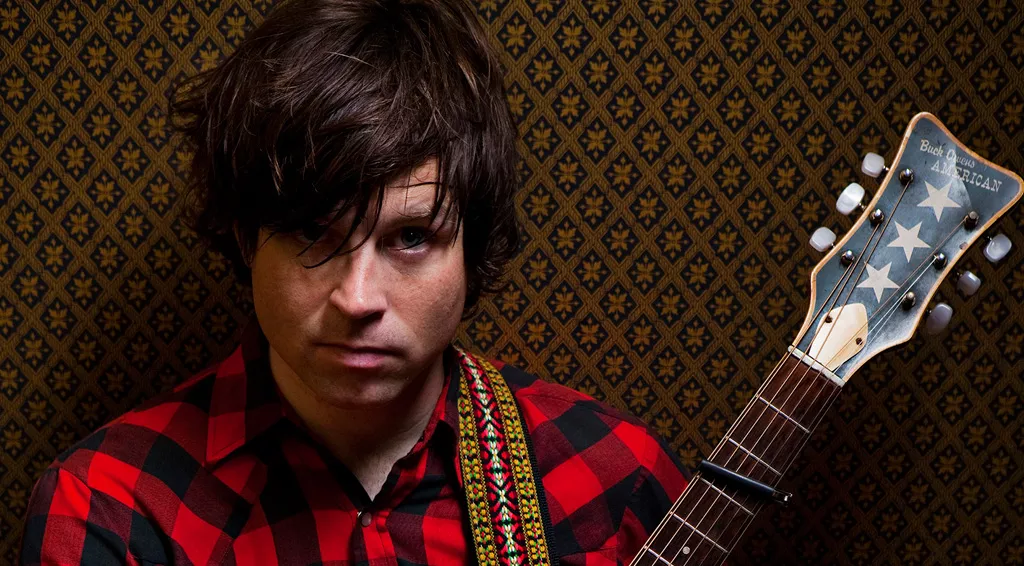 Courtesy Of Ryan Adams
Ryan Adams
One night, we played a gig at the Higher Ground Showcase Lounge. That same evening, Ryan Adams and the Cardinals were playing the HG Ballroom. About midway through our set, I joked with the crowd about our famous neighbor.
"You guys know Ryan freakin' Adams is next door, right?" I said. "So what are you doing at our show?"
At that moment, a strangely familiar voice drifted down from the balcony.
"No, I'm not. I'm right here!"
It was Adams.
I was dumbstruck. And then terrified. Looking at our set list, I realized with creeping horror that the next song up was the song.
I turned to our lead guitarist, shaking my head in a panic. We can't play this song! He grinned — smirked, really — and nodded back. We're playing the damn song.
Sheepishly, I leaned into the mic.
"So this is awkward," I said, and proceeded to explain the tune. After a pregnant pause — during which I seem to recall hearing a mocking, Nelson Muntz laugh, either from the crowd or our bassist — the voice once again came down from on high.
"Well, let's hear it already!"
So we played it. And when I looked up to the balcony, Adams was gone.
Oh, no!
After our set, we went next door to see Adams. Immediately, a friend rushed over, excitedly waving his hands.
"Dudes, Ryan Adams just gave you guys a shout-out onstage!" he yelled.
I nearly fainted.
During his set break, we went backstage to meet Adams. After some small talk and embarrassing fawning, he invited us to hang out after the show. And this is where things get hazy.
This was right at the peak of Adams' hard-partying days. He's since gotten sober, and many of the stories about him from that time were overblown, anyway. But we got after it that night. At one point after the show we were on his tour bus smok ... er, hanging out, and he looked me straight in the eye — or as straight as he could — and asked us to tour with him in Germany. We didn't, and it was likely just sweet drunk talk on his part. But still. I think I nearly fainted again. Or maybe passed out.
As we were parting ways, Adams lightly grabbed my shoulder.
"Hey, man," he said. "Nice song."
Cool guy, that Ryan Adams. And Ryan, I promise not to steal any lines from your new album when it comes out in September.
BiteTorrent
Last week, we filled you in on the upcoming EP release from Alpenglow on Section Sign Records. This week we're gonna tell you about a nifty concert the band will give at Signal Kitchen in Burlington this Saturday, July 19.
Alpenglow will play live to local filmmaker John Douglas' 1971 film Glacier. Shot on 16mm film, Douglas' flick documents his travels hiking through the American West. Last week, Brooklyn Vegan released a re-edited version of the film set to the band's "Brothers in Crime," from the aforementioned forthcoming EP. If you haven't checked out that video yet, you really should. Alpenglow will play to the entire film at the SK show this weekend before heading out on a Northeast tour.
Fare thee well, Spit Jack. The notorious local punk band will call it a career with one last show at Charlie O's in Montpelier this Friday, July 18, with Pity Whores and Tsunamibots. The split comes on the heels of the band realizing they had succeeded in their four-year quest to get kicked out of every bar in Vermont. Or because vocalist Mike Toohey is moving to the West Coast. I don't recall which. Anyway, thanks for the lack of memories, SJ. It's been a blast. I think.
In festival news, Solarfest in Tinmouth is likely the marquee outdoor throwdown this weekend, but it's not the only one. This Saturday, National Life Group will host a daylong music-and-food extravaganza, called the Do Good Fest, on the lawn of its Montpelier offices. The lineup for the inaugural festival features a cross-section of family-friendly musical fare, including appearances by locals PaDulabaum — that's a collaboration of songwriters Rebecca Padula and Gary Dulabaum, by the way — the Gordon Stone Band and Patrick Fitzsimmons, as well Northampton-based country rockers Pale Cowboy and headliner Eric Hutchinson. The last is a nationally touring songwriter who recently released his radio-friendly third album, Pure Fiction.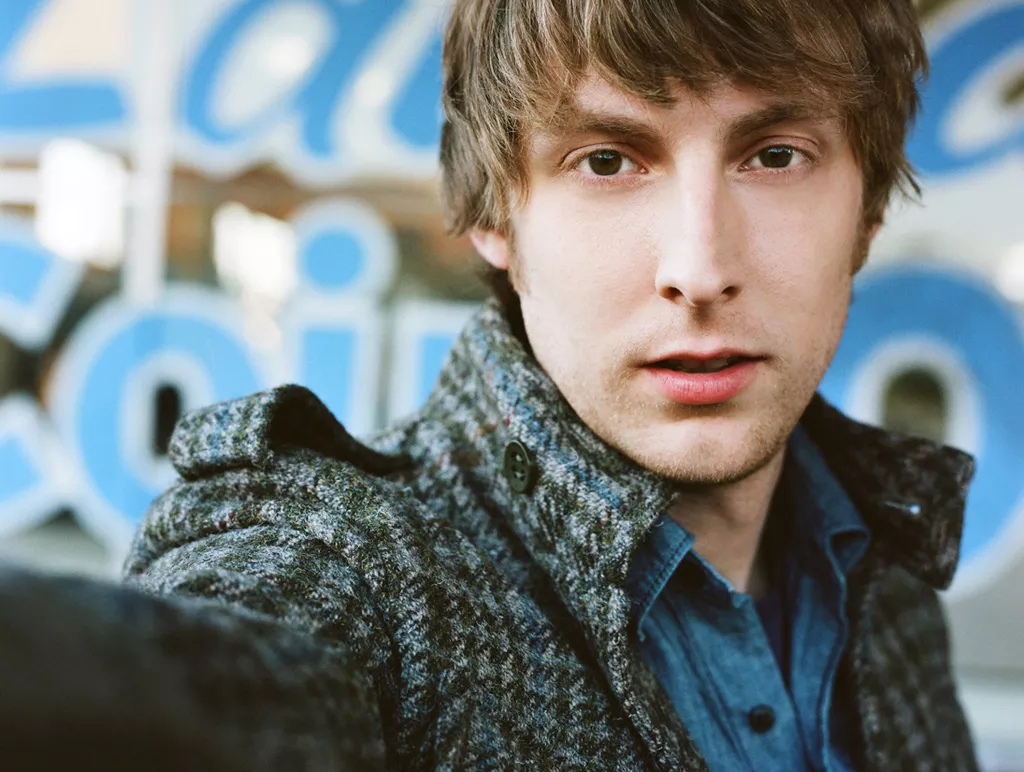 Courtesy Of Eric Hutchinson
Eric Hutchinson
The festival is free, but parking is $20 per car, with proceeds benefiting Branches of Hope, the cancer patient fund at Central Vermont Medical Center's National Life Cancer Treatment Center.
Moving on, this Wednesday, July 16 — as in the day this issue hits the streets — Zen Lounge hosts a pre-party for the upcoming Nappy Roots show at the venue on August 7. But the real gist of the show is that it's doubling as a hip-hop showcase to decide which local act snags the final opening slot of the NR show, which is kind of a big deal.
Audience members will choose from Self Portrait, Boomslang, MC Mycelium, G da Louisville Slugga & Ms. Sheila White and then, just for voting, be entered in a raffle for free tickets to see Nappy Roots.
After the competition, local hip-hop trio Bless the Child close out the night.
We end this week's column on a down note. The local jazz community was saddened to learn of the unexpected passing of Paul Brana last Thursday, July 10. Brana was a talented young trumpeter who had earned a reputation as one of the state's brightest up-and-coming players. A public celebration of Brana's life will be held this Thursday, July 17, at Radio Bean, where he had become a fixture sitting in with, well, just about everybody.
Our deepest condolences to Brana's family and friends. m
Listening In
A peek at what was on my iPod, turntable, eight-track player, etc., this week.
Sondre Lerche, Please
In the Valley Below, The Belt
Yonatan Gat, Iberian Passage
Dick Dale, The Big Surfin' Sounds on Capitol
Flume, Flume
The original print version of this article was headlined "Star Struck"