Monika Rivard
Villanelles
On the surface, it's kind of a low-key week on the local music scene. We don't have a marquee festival. The biggest show of the week, Norah Bolles, er, Jones at the Flynn MainStage this Friday, July 22, has long been sold out. There sure is a ton of great comedy this week — see facing page for more on that. But to find the real musical gems, we've got to dig a little deeper than usual. So let us do exactly that in a classic, rapid-fire edition of Soundbites. Buckle up.
Battle Royale
Have you ever been to a rap battle? I'm guessing that for a good percentage of the crowd, the answer to that question is "no." Well, I'd like to urge you to rectify that situation this week and check out the Summer Slam Rap Battle at the Higher Ground Ballroom this Saturday, July 23, presented by the 802 Battle League. (Yes, there is a rap battle league in VT.)
Full disclosure: I've only been to one rap battle myself, so I'm hardly an authority. It was a couple of years ago at Club Metronome. I was there to see local rapper Learic (of the Aztext) in a grudge match with another gifted battle rapper, Memaranda. Sadly, that matchup never materialized, as the latter made a rather controversial early exit. But Learic didn't disappoint, showing why he's acknowledged as the state's most dominant battle rapper. All around, it was fascinating theater. There is just something exhilarating about watching two rappers, practically nose to nose, verbally eviscerating one another on the spot. It's brutish sport but also brilliant art in its foulmouthed way.
Learic will be on hand this Saturday, but he won't just be up against local competition. The battle features 20 rappers, some local or with Vermont ties — such as S.I.N.siZZle, who battles New Haven, Conn.'s T. Sawyer in the headlining bout — and many others from Boston, New York and beyond. So if you're looking for something a bit out of the ordinary for your Saturday night, make your way to the Ballroom.
Rock On
This week the sixth annual Girls Rock Vermont day camp takes place in Burlington. The weeklong camp culminates in an afternoon recital, the Girls Rock Vermont Showcase, at the Higher Ground Showcase Lounge on Saturday, July 23.
For a week leading up to the showcase, 40 girls, ages 8 to 18, will have been immersed in rock-star training under the tutelage of some of the local scene's finest female talent. They're learning valuable lessons about being in a band, from tips on how to better play their instruments to writing songs to the finer points of inter-band dynamics. Especially since rock is still such a male-dominated arena, providing young women with the knowledge and encouragement to get their Thao Nguyen on is critical and will hopefully go a long way toward closing the gender gap in rock music.
For more info, check out girlsrockvermont.org.
This Week in Festivals
Just because there's not a big festival on the docket this week doesn't mean we're completely devoid of outdoor rocking — or picking. There are indeed a couple of smaller fests this week that should tide you over until Twiddle, the Lumineers and others take over Waterfront Park in Burlington at next week's Lake Champlain Maritime Festival.
The first is a rustic little hootenanny in Danby called the Danby Olde Country & Bluegrass Festival. This three-day fest runs Thursday through Saturday, July 21 through 23, and features a handful of local and regional bluegrass and country talent. These include Beartracks, Corey Zink & County Line, the Feinberg Brothers, the Seth Sawyer Band and the festival host band, Just Passin' Through, among others. For more on the festival, including the charmingly down-home story of the fest's origins, visit danbyoldecountrybluegrassfestival.wordpress.com.
Meanwhile, the NoTown Music & Art Funstival debuts this weekend at Tweed River Tubing in Stockbridge. The two-day festival runs Friday and Saturday, July 22 and 23, and features a solid little lineup of local Americana talent. The headliner is Bow Thayer, who used to host his own festival in Stockbridge, the Tweed River Music Festival. Also on the bill are Kelly Ravin, Lowell Thompson, Rick Redington & the Luv, Hamjob, Sonic Malfunktion and Jenny Porter, among others. Check out notownfestival.com for more info.
BiteTorrent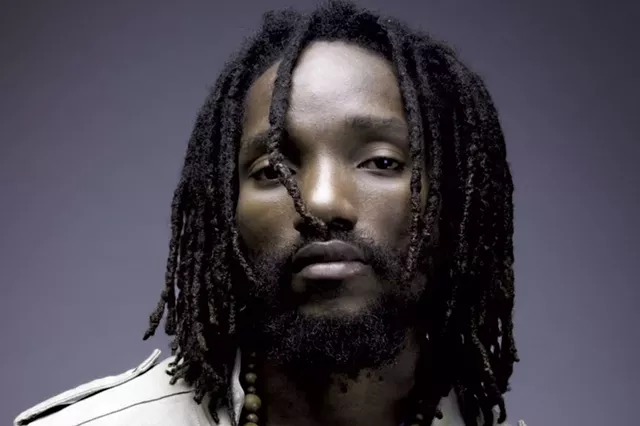 In other news, local indie darlings Villanelles are in the midst of a weekly, monthlong residency at Nectar's. The band commandeers the stage every Wednesday in July, typically with a few friends. On Wednesday, July 20, guests include the Mountain Says No and Dino Bravo. That show promises to be really, really loud — and also probably pretty great. And also loud. On Wednesday, July 27, northern VT punks Grand open.
Reggae fans, take note: This Thursday, July 21, Kingston, Jamaica's Kabaka Pyramid returns to Vermont for a show at Club Metronome in Burlington. KP is one of reggae's bright young stars, fusing roots-reggae melodicism with the lyrical swagger of hip-hop; he cites the likes of Peter Tosh and Nas as equally influential on his music. KP has won or been nominated for practically every major reggae award on the planet — save for a Grammy. But who cares about the Grammys?
Joining the singer are the Bebble Rockers and special guest Exco Levi. Digital Ancient will perform a live dub set, and local reggae DJs Big Dog and Jahson will spin choice selections as well.
Last but not least, congrats to Luis Calderin! Sen. Bernie Sanders' director of arts, culture and the youth vote has recently signed on for a new gig with Rock the Vote. RTV is a nonpartisan, nonprofit organization that aims to mobilize young voters by appealing to them through music, art and culture, which is pretty much exactly what Calderin's job was with Bernie. Seems like a good fit, no?
Calderin says he'll be based in Burlington but will travel frequently to Los Angeles and Washington, D.C. Here's hoping the local DJ will find some time to get back behind the decks in BTV on occasion.
Listening In
A peek at what was on my iPod, turntable, eight-track player, etc. this week. Follow sevendaysvt on Spotify for weekly playlists with tunes by artists featured in the music section.
Michael Kiwanuka, Love & Hate
Camp Cope, Camp Cope
Martha, Blisters in the Pit of My Heart
Marisa Anderson, Into the Light
Gojira, Magma