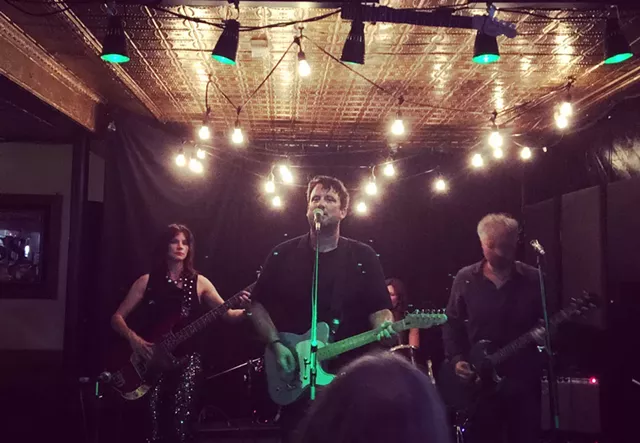 Before we dig into the news of the week, I'd like to begin with a flashback. Actually, a flashback to a flashback.
If you're a regular reader, or if we're friends in real life or on social media, you're probably aware of just how giddy I was about the Envy reunion that took place at the Monkey House last Thursday, July 28. If you weren't aware: I was really, really giddy about it. I came of age in and around the 1990s Burlington rock scene, and it was a deeply formative period for me, personally, musically and, eventually, professionally. Had I not been exposed to so much great music at Club Toast and 242 Main as a teenager and young adult, I strongly doubt I'd be writing this column right now. Envy, along with so many other bands of the era, were a critical part of that growth for me.
So it was an absolute joy to see them live again — especially since I missed out on the reunion of my other all-time local-band love, the Pants, 10 years ago. From the moment the opening strains of "Bloodboy" filtered through the speakers to the final ringing notes of the evening's last song — inexplicably, a cover of Prince's "Purple Rain" — I felt as though I'd been transported back to my youth. It was like I was an awkward teenager again worshipping at the altar of Toast. And you know what else? Envy were genuinely good.
To be sure, there were some rusty moments — forgivable after a 21-year absence and only two practices to prepare. But, by and large, they sounded every bit as big, buzzy and urgent as I remember. And the material has more than stood the test of time — not always the case with 1990s music. "Bomb" is still an atomic blast. "Horse" is still so weird and gloomy. "Falling in and Out of Sleep" — a staple on nearly every mixtape I made between 1995 and 2000 — still breaks my heart.
I'm not sure why there's been such a resurgence of interest in that era of local music lately — the 20-year thing is no doubt partly responsible. And I don't know if it will continue. But I really hope it does. I'd certainly be first in line if the likes of the Fags, Construction Joe, Huffy, Rocketsled, Invisible Jet, Wide Wail, Zola Turn, Chin Ho! or any number of other '90s BTV favorites reunited. (Hint, hint.)
Cheers, Envy. And thanks.
Up the Creek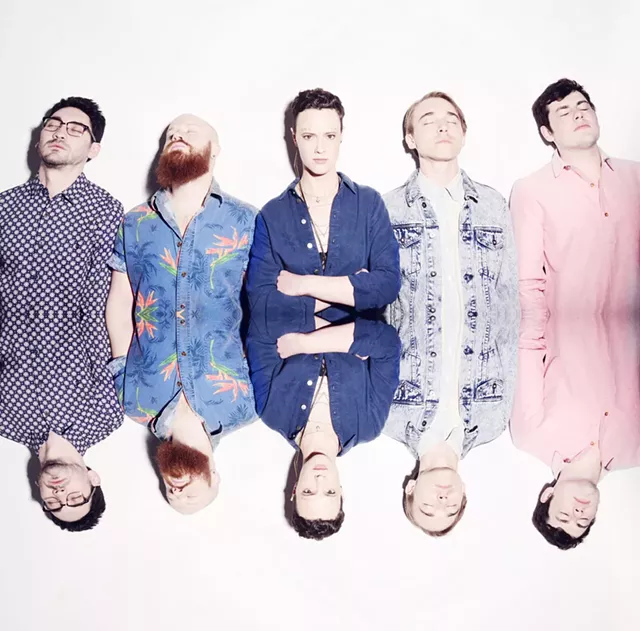 It's early August, and though the snow won't fly again for at least a few more weeks, it's a busy weekend at après-ski hot spot the Rusty Nail in Stowe. On Friday, August 5, the Black Crowes' Chris Robinson brings his solo-ish project Chris Robinson Brotherhood to the Aspen of the East. And on Saturday, August 6, a local institution celebrates a big anniversary with a blowout bash featuring two of the coolest bands ever to call Vermont home.
I'm not even sure how this is possible, since I've been drinking the stuff since I was 16 ... er, 21, but Otter Creek Brewing is celebrating 25 years in the beer biz this weekend. [Note from the Seven Days legal team: It is illegal for anyone under the age of 21 to consume alcohol. Please drink responsibly.] To honor the occasion, the company has lined up formerly local art-rock sensations Rubblebucket and formerly local glitter-Popsicles And the Kids. ATK have been here fairly recently — just last month, in fact. And Rubblebucket cofounders Kalmia Traver and Alex Toth have been around with side projects — Traver with Kalbells at Waking Windows and Toth with both his art-punk outfit Alexander F and as part of an all-star tribute to the late David Bowie with Kimbra a few months back at the Full Moon Masquerade. But we haven't heard from Rubblebucket in quite a while, at least not since Traver and Toth uncoupled romantically earlier this year. Fans will be delighted to know that situation didn't spell the end for the band.
Now, I know what you're thinking: The Rusty Nail is a bit of a hike from the Queen City. That's true. But good news! A booze bus is departing from Nectar's in Burlington that will take you safely to and from the show.
Happy anniversary, Otter Creek. Now bring back Stovepipe Porter already.
BiteTorrent
Checking in on the festival beat, this weekend marks the return of the Vermont JerkFest. And, yes, it's taking every ounce of strength I have not to make a string of incredibly bad jokes. Deep breaths, Bolles. And stop snickering.
VTJF, which runs this Friday and Saturday, August 5 and 6, at River Garden in downtown Brattleboro, is a combo music, booze and food festival highlighting Jamaican jerk food, rum and reggae. The fest's slogan is "Eat. Drink. Be Irie ... Jerk." (OK, I made up that last part.)
Food and rum take center stage on Friday; the bulk of the music is on Saturday. Among the highlights are reggae acts the Fear Nuttin Band, Heirloom Seeds, Teflon and Everton Blender — those last two both backed by Crucial Fiya. Also on the bill are the Tempo International Steel Band, the African roots band Samba Lolo and the all-female Haitian roots act Zili Misik, the last of whom are also playing ArtsRiot in Burlington this Friday. For more info, visit vermontjerkfest.com.
In other festival news, this weekend sees the most phonetically challenging fest of the summer: the Ottauquechee Musicfest in Quechee on Saturday, August 6.
The festival has two components — and lots of syllables. The first is a free event on the Quechee Green, featuring all manner of local food vendors and artisans. There's also a full slate of local and regional music, though the specific lineup had not been announced as of press time.
In the evening, the main event takes place at the Quechee Ski Area and features the Josh Logan Band, fronted by Josh Logan of "The Voice" renown and — here's the really cool part — classic Motown bands the Platters and the Drifters. (Ask your parents, kids.) Visit quecheeclub.com for more info.
Last but not least, Tuesday, August 9, marks the 21st anniversary of Jerome John Garcia's death. You might know him better as Jerry. As they have done every year since Captain Trips' voyage to the great beyond, local Grateful Dead acolytes Blues for Breakfast host Jerryfest that same night at Nectar's.
As always, expect no shortage of lovingly re-created jams. And expect plenty of special guests on hand to help Charlie Frazier, Seth Yacovone and the rest of the BFB crew play like the music never stopped — which, of course, it hasn't.
Listening In
A peek at what was on my iPod, turntable, eight-track player, etc. this week. Follow sevendaysvt on Spotify for weekly playlists with tunes by artists featured in the music section.
Nina Simone, The Philips Years
No Joy, Drool Sucker
Lori McKenna, The Bird & the Rifle
Russian Circles, Guidance
Glass Animals, Youth