Courtesy Of Paper Castles
Residential Area
Greetings, music fans! This week's edition of Soundbites is coming to you under unusual circumstances. Namely, I'm penning it from Chicago in the middle of a blizzard. I'm currently on a cross-country road trip, bound, eventually, for Los Angeles. The storm has kinda screwed up our planned itinerary. But I suppose there are worse places to be temporarily stranded than the (really, really) Windy (and snowy) City. The big question: Will I make it to LA in time to catch my flight home? Tune in next week to find out! In the meantime, the show must go on. So...
We begin this week with a nifty residency at the Monkey House in Winooski dubbed "Are You Now or Have You Ever Been." Curated by local indie-rocker Paddy Reagan, the weekly Sunday nighter will feature an interesting mix of local songwriters performing with Reagan's band, Paper Castles, backing them up. Each songwriter will play three songs: a new original, an old original and one cover song. Then Paper Castles will close out each night rocking some of their own tunes. Oh, and each edition of the residency will open with a local comic to warm up the crowd. Pretty cool, right?
The series begins this Sunday, February 8. Slated to appear are comedian Taylor Scribner, Eastern Mountain Time's Sean Hood, Paper Castles' own Brennan Mangan, and Waylon Speed's Noah Crowther.
Scribner, by the way, is one of my personal favorite local comics, in large part because there is really no one else like him locally. To say the dude is offbeat is an understatement. The most convenient stylistic comparison I could make would be Zach Galifianakis. That's admittedly not a perfect fit, but, like Galifianakis — especially his early standup — Scribner has a knack for making his audience incredibly, and hilariously, uncomfortable.
For example, when I saw him at the annual Higher Ground Comedy Battle last year, Scribner delivered one of the gutsiest local standup sets I've ever seen, blending musical comedy and bizarro spoken-word poetry — yes, really — into a hyper-self-conscious set that was so profoundly awkward, you could feel the anxiety in the room among a crowd wondering if the dude was about to go completely off the rails. Scribner's brand of alternative comedy had almost no shot to win in a conventional competition setting like the Battle. But I walked away from the show thinking he was one of the more daring comics in Vermont.
On the music side of things, I've yet to catch Hood's band, Eastern Mountain Time. But knowing how closely his taste for alt-country aligns with my own, I'd expect some good old-fashioned, whiskey-fueled, sad-sack twang.
I have seen Crowther, however, sans Waylon Speed. I caught him solo last year, also at the Monkey House. Stripped of WS' muscular, country-metal trappings, Crowther revealed himself to be a remarkably nuanced and versatile songwriter. Seeing a softer side of one of the area's rowdiest live bands is a real treat. By the way, each night of the residency will also showcase one member of Paper Castles (who isn't Paddy Reagan) stepping in as the band's front man. This week it's Mangan.
Looking ahead, the February 15 edition will feature lowell thompson, Quiet Lion's Alanna Grace Flynn and Paper Castles' Jake Brennan — the last also of Violet Ultraviolette. The standup set will be from Josh Star.
On February 22, standup Annie Russell will lead things off, followed by Wren Kitz of Wren and Mary and PC, Pours' Bryan Parmelee and Alexandria Hall, aka tooth ache.
BiteTorrent
Speaking of residencies, congrats to the Dead Set crew, who this week celebrate two years of holding down a Tuesday residency at Club Metronome in Burlington. I mean, who could have predicted a Grateful Dead tribute series would have legs in a place like the Queen City?
In honor of the milestone, this Tuesday, February 10, the core band of Zach Nugent, Ed Grasmeyer, Josh Dobbs and Ryan Clausen will welcome a very special guest indeed: Vinnie Amico of jam giants moe.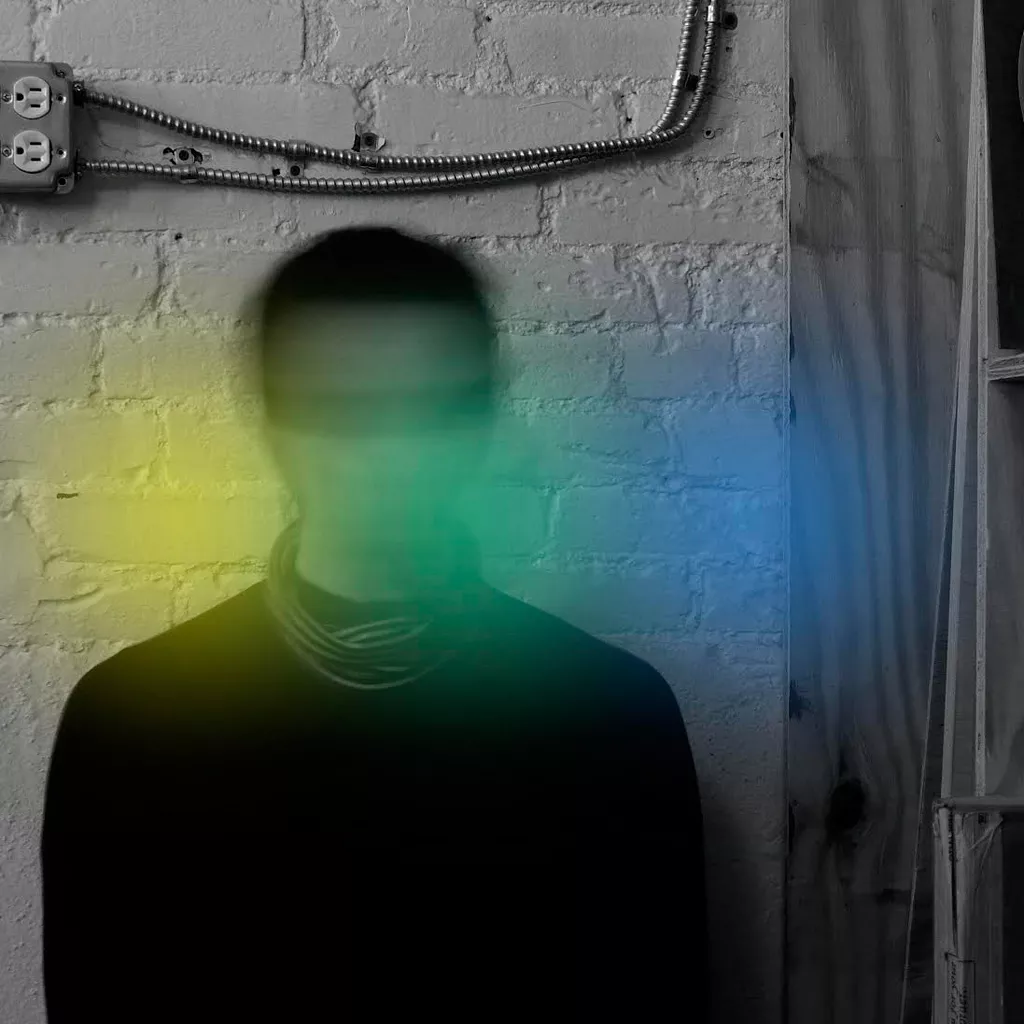 New band alert! Matt Hastings, most recently of local rockers Vedora, has an interesting new solo side project he's calling Ver Sacrum. In a recent email, the guitarist pegs the project as "avant ambient folk," centered on a batch of new material he says was inspired by the writings of Samuel Beckett and John Cage. In one of the most creative descriptions I've read from a musician explaining his own sound, Hastings invokes a union of locals as a comparison: "Michael Chorney, Greg Davis and RECON playing Cush songs." Color me intrigued.
Hastings goes on to say that his hazy suites "land in the vicinity of post-1960s burnout folk, fingerpicking American primitive guitar and electro-acoustic improvisation." Judging from the tracks on the Ver Sacrum Bandcamp page, I'd say he's pretty much dead on.
Hastings adds that prior to playing electric guitar with Vedora, he was primarily an acoustic player. So for him, revisiting that instrument "feels like I'm slipping into a forgotten favorite sweater on the first cool fall day ... then heading out into the desert to commune with my spirit animal and meditate."
So there's that.
You can catch Ver Sacrum at Radio Bean in Burlington every Monday in February.
While we're on the subject of creative band descriptions, take a minute to read the cheeky band bio for Rubblebucket, written by lead singer Kalmia Traver's younger sister, Mollie Traver. You can check it out on Higher Ground's website for the band's Ballroom show with local indie-pop upstarts Madaila this Friday, February 6. I'll wait...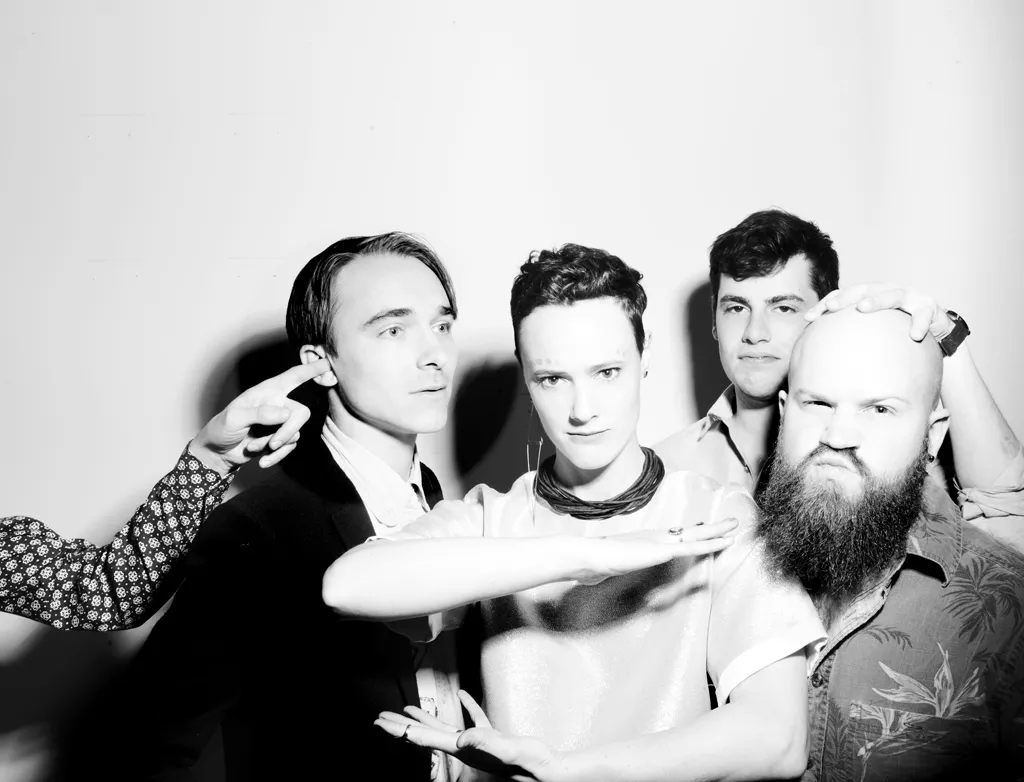 Really entertaining, right? Normally, I'd never subject you to the self-aggrandizing tripe that passes for 95 percent of rock-and-roll bios — part of my job is to shield you from that stuff. But there's something genuinely endearing about the younger Traver's telling of the Rubblebucket story, written from the eyes of an adoring kid sister, that makes their transformation from local Afrobeat outfit to world-conquering art-rock stars worth revisiting.
Mollie Traver's story is also loaded with nifty little details that few others would likely know. For example, were you aware that when the band was based in Boston shortly after forming a few years back, Kal worked as a nude art-class model, while trumpeter and bandleader Alex Toth was "hustling marching-band gigs for $50 a pop?" Me neither.
Also entertaining is her clever use of quotes about the band, both from national press and sources closer to home. She follows up Rolling Stone's description of the band as "an indie rock Miami Sound Machine" with an astute observation from Rubblebucket guitarist Ian Hersey. "Our music is like being at a raging party," he says. "But in the center of it, there's this beautiful painting that you're staring at, trying to wrap your head around."
And then this from her (and Kal's) dad: "Kids these days."
Indeed.
Last but not least, if you haven't yet bought tickets to see Sturgill Simpson at the Higher Ground Ballroom on Wednesday, February 18, I strongly suggest you do so. Like, right now. I caught the country singer in Boston last summer and it was, hands down, my favorite show of the year. Assuming I make my flight and eventually return to Burlington — fingers crossed! — I expect his HG show to be one of my 2015 highlights, too.
Until then, to quote Sturg — via Buford Abner — tell 'em I'm out there lookin' for the end of that long white line...
Listening In
A peek at what was on my iPod, turntable, eight-track player, etc., this week.
Sturgill Simpson,Metamodern Sounds in Country Music
Robert Pollard,Ricked Wicky: I Sell the Circus
Elvis Perkins,I Aubade
Jessica Pratt,On Your Own Love Again
Young Ejecta, The Planet EP