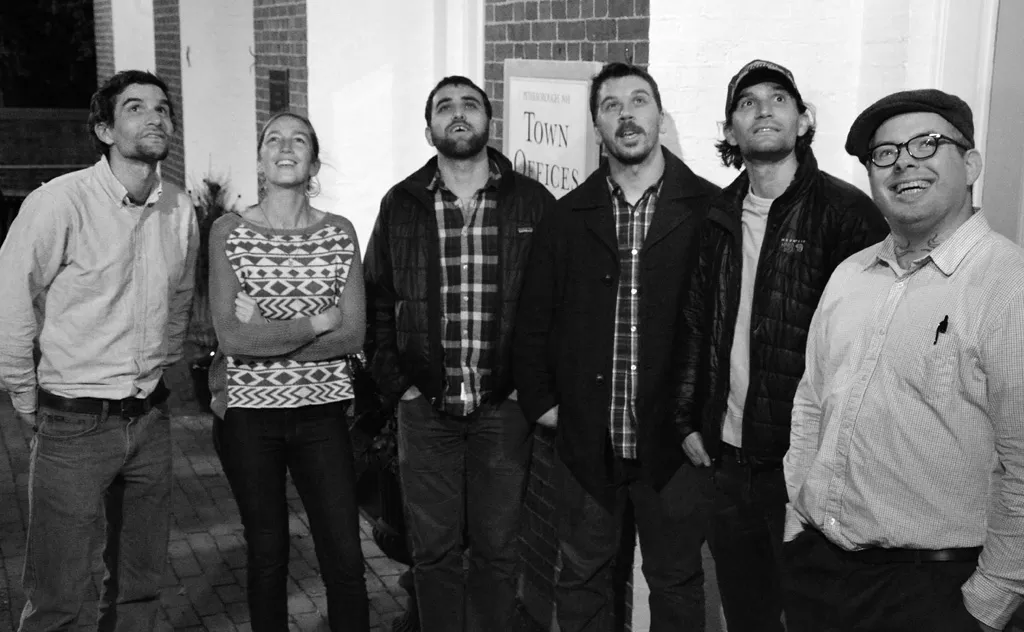 Courtesy Of Wooden Dinosaur
Wooden Dinosaur
Bits and Bites
It's a busy but scattered week on the local music scene. So as befits such moments of befuddlement, here's an old-fashioned, rapid-fire edition of Soundbites stuffed with all the news that's fit to print. And some that probably isn't. Buckle up.
My band crush on Brattleboro's Wooden Dinosaur is well documented. I hate playing favorites, but, screw it, they're one of my favorites. I've glowingly reviewed each of their three proper album releases — most recently their latest record, Rhubarb Wine, in last week's issue. Their sophomore record, Spaces, is on my short list of all-time great local albums. And I've spent a good amount of time lately digging into their voluminous back catalog of demos and live recordings, most of which are now available as name-your-price downloads on the band's Bandcamp page.
So of course I dropped by the Skinny Pancake in Burlington to see them last Saturday. And it was ... actually, a little disappointing, although through no real fault of the band or the venue. Lead vocalist Michael Roberts was dealing with a nasty cold. His reedy croon was a shadow of its usual pleasant self. His range was seriously hampered and it seemed painful for him even to hit the notes he could. That he was able to gut it out for close to an hour was itself a feat. And there were some fine moments during their abbreviated set. Still, given how infrequently WD play live — like, four or five times a year — it was a bummer not to see them in top form.
On the plus side, fiddler Katie Trautz said that the band has already starting planning its next album. She hinted that it is likely to be more upbeat and danceable than previous works, which is more than a little intriguing. Stay tuned...
(By the way, you can catch Trautz with her other band, Mayfly, at the Mt. Philo Inn in Charlotte this Friday, March 28. See the review of that band's new record here.
It occurs to me that in the hubbub over recent renovations to Signal Kitchen and the Monkey House, that I've yet to weigh in on the Skinny Pancake since it expanded last summer. Bad, music editor. Bad.
The short version: I dig it. The new room has a cool, cozy vibe that seems equal parts dimly lit Irish pub and surf shack. I've heard some grumblings that the sight lines in certain parts of the room are less than ideal and that the sound can be spotty. From my perch by the bar, I encountered neither issue, though I could see how certain corners could be problematic. The safari trek to the bathroom is still a harrowing adventure. But, hey, Rome wasn't built in a day.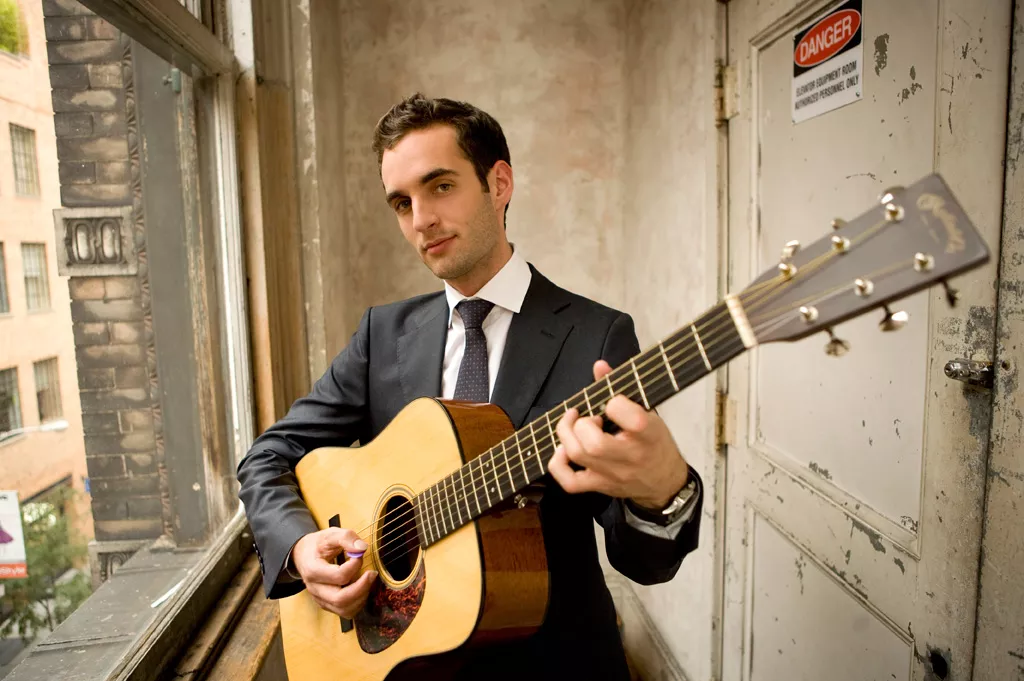 Courtesy Of Julian Lage
Julian Lage
In spring news, it's still fucking cold. Also, the Burlington Discover Jazz Festival announced yet another bundle of shows for this year's jazzenanny, tickets for which are on sale now. They include improvisational violinist Regina Carter, Friday, May 30, at the Flynn MainStage; harmonica virtuoso Grégo ire Maret on Saturday, May 31; globetrotting bassist and composer Linda Oh on Monday, June 2; guitar prodigy — and Nels Cline (Wilco) collaborator — Julian Lage on Tuesday, June 3; and progressive piano composer Geoffrey Keezer on Wednesday, June 4, these last four acts at FlynnSpace.
I've been intrigued by a number of the show announcements for this year's fest — Lage especially. But I confess my jazz hands don't really start fluttering until the smaller club shows are announced. To me, those gigs, often featuring locals and comparatively unknown touring acts, are the heart and soul of the BDJF. Which reminds me...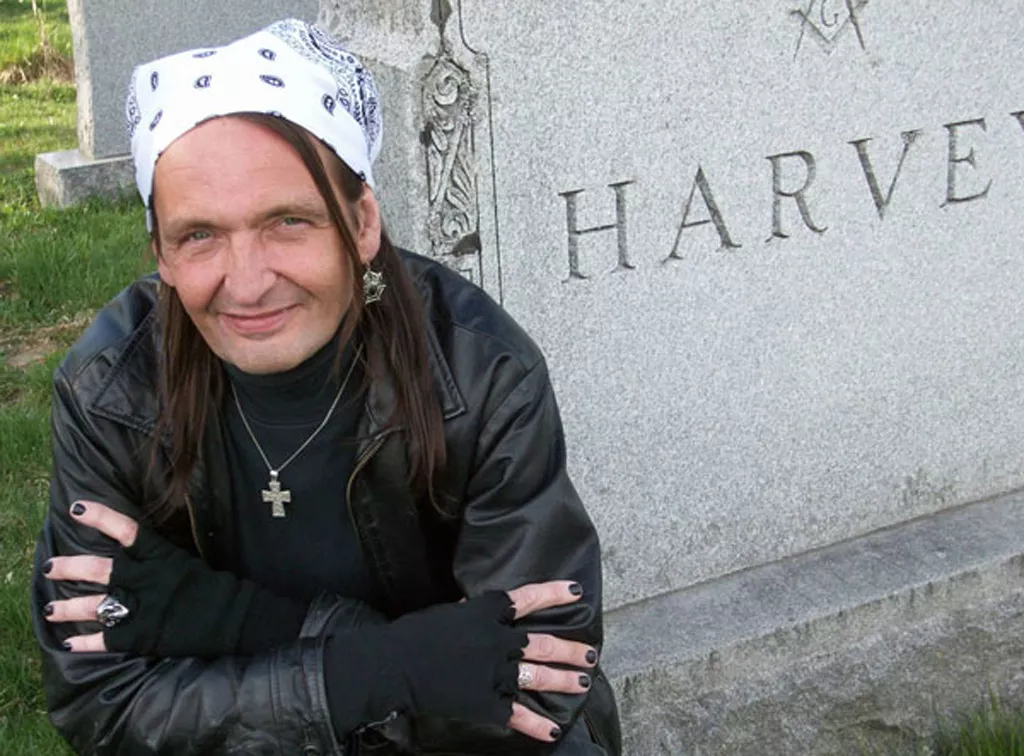 Courtesy Of James Harvey
James Harvey
We haven't heard from James Harvey in a while. The mercurial local jazz giant has recently taken a break from performing for undisclosed reasons. But I'm happy to pass along that he's back in the saddle. Harvey will perform at the Shambala Meditation Center in Burlington this Saturday, March 29. He writes that he'll do some vocal material in addition to some older, jazzier instrumental compositions, which he says have entered "a new phase."
"I'm much happier with it than I ever was before, that's for sure," writes Harvey.
Harvey adds that he's been working on material with a new band called Black Eye that he hopes to debut in May. It's a killer lineup, featuring bassist Rob Morse, guitarists Franky Andreas and Max Bronstein, and drummer Chris Kutchukian. But those expecting jazz may be in for a surprise.
A rough demo of a song called "Arielle" sent to Seven Days suggests quite a departure from Harvey's previous output. It's dark, brooding stuff rooted more in psych-rock than jazz.
"I am really enjoying this project both for itself and the chance to get away from the 'jazz' stereotype," writes Harvey. "It also gives me the chance to dress the way I really enjoy!"
Duly noted.
In other news meant to inspire warm thoughts, the dudes behind Waking Windows 4, the four-day music and art fest centered in downtown Winooski slated for May 1 through 4, recently issued a fancy press release. We've reported most of the info it contained already. But there were a few nuggets worth passing along. Such as...
There's gonna be an outdoor stage! No, it won't be in the park in the middle of the roundabout, which, while super cool, could only end badly — think hipster Frogger. It will, however, be in a central, as yet undisclosed, location and will feature some great acts, including locals Alpenglow and Rough Francis and Real Estate side project Alex Bleeker and the Freaks.
(Full disclosure: RF's Bobby Hackney jr. works for ... oh, for fuck's sake, you know the drill by now, right?)
In other WW4 tidbits, there will be showcases curated by local microlabel NNA Tapes and Friends + Family, a comedy showcase and a festival-closing pizza party (??!!) at the Monkey House with Speedy Ortiz, Fat Creeps, Hello Shark and Disco Phantom.
We'll go into more detail on WW4 in the coming weeks. In the meantime, festival passes are on sale now at ticketfly.com. Oh, and they're $20. For the whole friggin' weekend. And it's even cheaper if you get a ticket to the kickoff party at Higher Ground with Deerhoof on April 30.
This just in from local feminist punk label Stickshift Records: Local feminist punk label Stickshift Records shall henceforth be known as Stickshift Recordings. That is all.
Last but not least, speaking of name changes, the local comedy club in the basement of Burlington bar Drink, known as the Comedy Cellar, shall henceforth be known as the Laugh Bar, at least on Fridays when said basement club hosts comedy shows. Like, for instance, this Friday, March 28, with a show headlined by NYC comic Mike Recine.
In a recent email, local comedian Mike Thomas writes that the Laugh Bar will be open each and every Friday, with showcases featuring local talent and occasionally bigger-name acts from out of town. He adds that the space will also continue hosting a free comedy open mic on Sundays. Thomas further adds that they may or may not have changed the name from the Comedy Cellar because I made fun of it in a recent column for being too cliché.
In a related story, tremble before the might of my pen!
Er, I mean, go see some comedy.
Listening In
A peek at what was on my iPod, turntable, eight-track player, etc., this week.
NØMADS, Free My Animal
Arum Rae, Warranted Queen EP
Kevin Drew, Darlings
The War on Drugs, Lost in the Dream
Kurt Vile, Wakin on a Pretty Daze