Courtesy Of Gowanus
Gowanus
A Heavy Load
As noted in last week's column, we have entered festival season in Vermont. And with apologies to Christmas, it's the most wonderful time of the year. That's obviously in large part due to the wealth of bigger fests throughout the summer, such as the upcoming Green Mountain Comedy Festival, the Burlington Discover Jazz Festival, the Frendly Gathering, the Lake Champlain Maritime Festival, Grand Point North and ... well, you get the idea.
But just as instrumental in filling up our warmish-weather days and nights with rock and roll — and jazz and comedy — goodness are the smaller, more homespun fests that populate our collective calendar. And there's a good one on tap this Saturday, May 16: HeavyFest.
For the uninitiated, HeavyFest is an annual collaboration of Magic Hat Brewing and local do-gooders Big Heavy World, hosted by the former at their brewery to benefit the latter in their wallet. If you're unfamiliar with BHW, it's a nonprofit organization that provides all manner of resources for musicians in Vermont, from online databases and community forums to unflattering fish-eye photo portraits to 15-passenger vans so your nine-person ska band can get to that gig in Bennington on time. If you're unfamiliar with Magic Hat, it provides beer.
(In the interest of full disclosure: I used to work for Magic Hat. Also, I'm an unabashed cheerleader when it comes to all things BHW. I heart them, a lot. Also, this paper is a sponsor of the fest. Also, I have personal or professional connections to a couple of the bands about to be mentioned. Also, I like beer.)
Anyhoo, Saturday's fête marks the fifth annual HeavyFest. And, having been to most of the previous four, I can tell you it's a lot of fun. There's good beer and food, cool art, and, as is the focus of this column, great local music.
This year's lineup features Kat Wright & the Indomitable Soul Band; organ-funk outfit Soule Monde; our very own sons of Death, Rough Francis; and art rockers Swale. Most years there's also an out-of-town guest or two on the bill. Obliging that role this year are Brooklyn-based experimental rock quartet Gowanus. Not bad, eh?
On the beer side of things, MH will unveil a BHW-inspired brew called Big Heavy Wheat, and proceeds from its sale will also benefit the nonprofit. Several food vendors will be on hand, too, including the Taco Truck All Stars, Dolce VT and Queen City Pops.
Local artists Jason Tooth and Brian Capes will be there to spray-paint rain barrels in support of the Connecting the Drops program founded by Let It Rain. That organization aims to improve water quality in the Lake Champlain basin by reducing the amount of stormwater and runoff that ends up in it — hence the barrels.
For more on HeavyFest, check out magichat.net/heavyfest.
This Week in Ethnomusicology
Courtesy Of Sierra Leone's Refugee All Stars
Sierra Leone's Refugee All Stars
Before we move on, please read my review of Libation, the beautiful new record from Sierra Leone's Refugee All Stars. Then maybe take a listen to a track or two on the group's Bandcamp page. I'll wait...
Now that we're all up to speed, I'll continue.
The astute among you likely clicked on, say, "Rich But Poor" and thought, Oh, what a nifty little reggae groove! Then, the really astute among you perhaps thought, But didn't Dan Bolles just tell us that it's something called baskeda and not reggae? Sure sounds like reggae to me. What's the deal, Bolles?
You're right. It does sound like reggae. But technically speaking, it ain't — which certain SLRAS members have made clear in various writings and interviews. I was a little mystified by that distinction myself. So I contacted Jacob Edgar, the founder of Cumbancha — the Charlotte-based label that released the record — and asked him about it. Given the word count constraints in the SLRAS review, I didn't have space to elaborate there. But I found Edgar's answers fascinating, so here's what he said.
"Baskeda and reggae are musical cousins, so it's more of a feel thing than anything specifically musical," he writes. "Many of the slaves that ended up in Jamaica were originally from the part of Africa that ended up becoming Sierra Leone. After the British abolished slavery, many Jamaicans returned to their ancestral homeland. So there has long been musical back-and-forth between Sierra Leone and Jamaica."
Pretty cool, right? But wait, there's more!
"The real catalyst, though, was Bob Marley and the whole reggae movement. It was a sound that Sierra Leoneans could really relate to, not [just] the music and the message. It fit into what they do naturally like a glove. So what the All Stars play is pretty much roots reggae with an African flavor, provided by slight rhythmic variations."
So it is reggae! But it's also not. Confused? You wouldn't be the only one, apparently.
"A Jamaican could probably tell you it sounded different from Jamaican reggae," Edgar concludes. "But they probably couldn't tell you why."
Here's what I'd suggest. Go to the by-donation Rhythm & Song Workshop prior to the band's show at ArtsRiot this Friday, May 15, and ask one of the band members.
BiteTorrent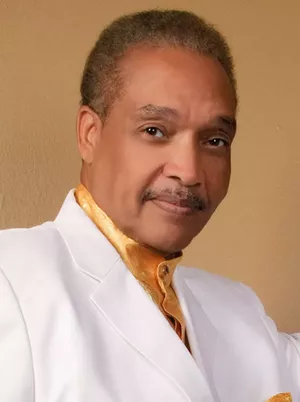 Courtesy Of Johnny Rawls
Johnny Rawls
While we're on a multicultural kick, Young Tradition Vermont is hosting a big show at the Higher Ground Ballroom in South Burlington this Saturday, May 16, featuring Montréal's Le Vent du Nord. LVDN are perhaps the highest-profile group in the modern Québécois folk scene. I say "perhaps" because their main website is in French and the English site is currently down, so I can't quite verify that. (Apologies to my sixth-grade French teacher, Madame Day. Je no longer parle français.)
The band, which is celebrating the release of its latest record, Têtu, presents a whirling array of traditional and neotraditional sounds. Or, y'know, reggae.
Kidding. It's not reggae at all — and not in the way that SLRAS music is not reggae. Rather, as the Boston Herald put it, the band is "a leading force in [Québec's] progressive folk movement, and they leaven their hard-driving, soulful music (a close cousin to Celtic music) with New Orleans polyphony and R&B."
Last but not least, local blues man Dave Keller has been turning heads thanks to his award-winning 2014 record Soul Changes. And rightly so. It's a terrific album.
We're lucky that Keller lives here and we can see him play with some regularity. But his gig at Sweet Melissa's in Montpelier this Friday, May 15, will be extra special. That's because his pal Johnny Rawls, who just happens to be one of the country's finest blues singers and guitarists, is joining him. Keller's band will open the show and then back up Rawls for some seriously sweaty juke-joint rockin'.
Listening In
A peek at what was on my iPod, turntable, eight-track player, etc., this week.
The Tallest Man on Earth, Dark Bird Is Home
Della Mae,Della Mae
Braids,Deep in the Iris
Django Django,Born Under Saturn
Unknown Mortal Orchestra, Multi-Love