Trolling Right Along
The big news on the local music front this week is Phish bassist Mike Gordon's show at the Higher Ground Ballroom on Sunday, April 6. If you didn't know, Gordon recently released his latest solo record, Overstep, to modest critical acclaim. He's been touring the record with some of his favorite, non-Phishin' buddies, including Max Creek's Scott Murawski (guitar), Barika's Craig Myers (percussion), Burlington jazz pianist Tom Cleary and drummer Todd Isler. And that's all I'm gonna write about Mike Gordon today.
For one thing, the show is sold out, so if you're going, you're going, and nothing I print here will sway you either way. Not that I'd want to sway you. To each their own, as they say.
Two, do you really want to know my thoughts on Gordon's new record? I don't think you do. And if you do, it's for one of two reasons. One, it's because not only are you also not a Phish-head but you get off on reading snarky commentary about them, which is just kind of sad. Or, and this is even worse, you're one of those Fee-hadist message-board jack-offs who explode in anger whenever anyone utters a disparaging word about the band, and proceeds to make the offending critic's life hell for three days. Such outrage is better reserved for stuff that's, you know, actually important. Like civil rights, war and the Boston Red Sox. (See last week's epic dustup over an admittedly dumb Noisey.com anti-Phish piece, if you need a crash course on that phenomenon.) Maybe I'm still blissed out from writing about new-age music for this week's cover story, but I'd rather not feed either group of trolls at the moment, thank you very much.
Of course, this does raise a practical question: So what the hell are you gonna write about this week, Dan Bolles? Well, let's strap in for another quick-hitting edition of Soundbites and find out, shall we?
In music news ... comedy!
Just as a heads up, tickets for this year's Green Mountain Comedy Festival are on sale as of Tuesday, April 1. No foolin'.
We've weighed in on this year's lineup in recent columns. But to jog your memory, headliners include standups Tig Notaro, Myq Kaplan and DeAnne Smith, who are all pretty hilarious. As in past years, the fest will also include workshops and performances from professional improv troupes, including locals Spark Arts, ImprovBoston and NYC's Upright Citizens Brigade — the last of which includes one of my oldest and dearest friends, so this will be the last you hear from me on anything UCB-related. And, as always, the backbone of the fest will be the 100-plus local comedians rocking showcases in Burlington and Montpelier.
Personally, I'm interested in the debut of live podcasts at the GMCF. These include recordings of Improv Vermont, WBUR's "You're the Expert," in which comedians weigh in on the latest in academic research, and a taping of local comedians Will Betts and Chicky Winkleman's pod, "14th State Podcast."
I was a guest on that last podcast in December, and I had a great time. Betts, Winkleman and I discussed local music, local comedy, what the hell gives me the right to have opinions on either and, of course, catching your college roommate masturbating. You can hear that episode, as well as many others with guests far funnier and more interesting than myself, at 14thstatepodcast.com. And for tix and complete info on the GMCF, visit greenmountaincomedy.com.
Meanwhile, in Montpelier, I'm dismayed to report that venerable dive Charlie O's World Famous — aka "the greatest bar in the world" — is closed as of Tuesday, April 1. Yes, really.
(That sound you hear is every PBR-swilling denizen of the capital city freaking the fuck out.)
Relax, guys. The club is just shutting down for a week or so for some "spring cleaning." It will be open again — and presumably clean! — on Thursday, April 10, with blues duo Bert Wills and Clint Boyd. More on those guys next week.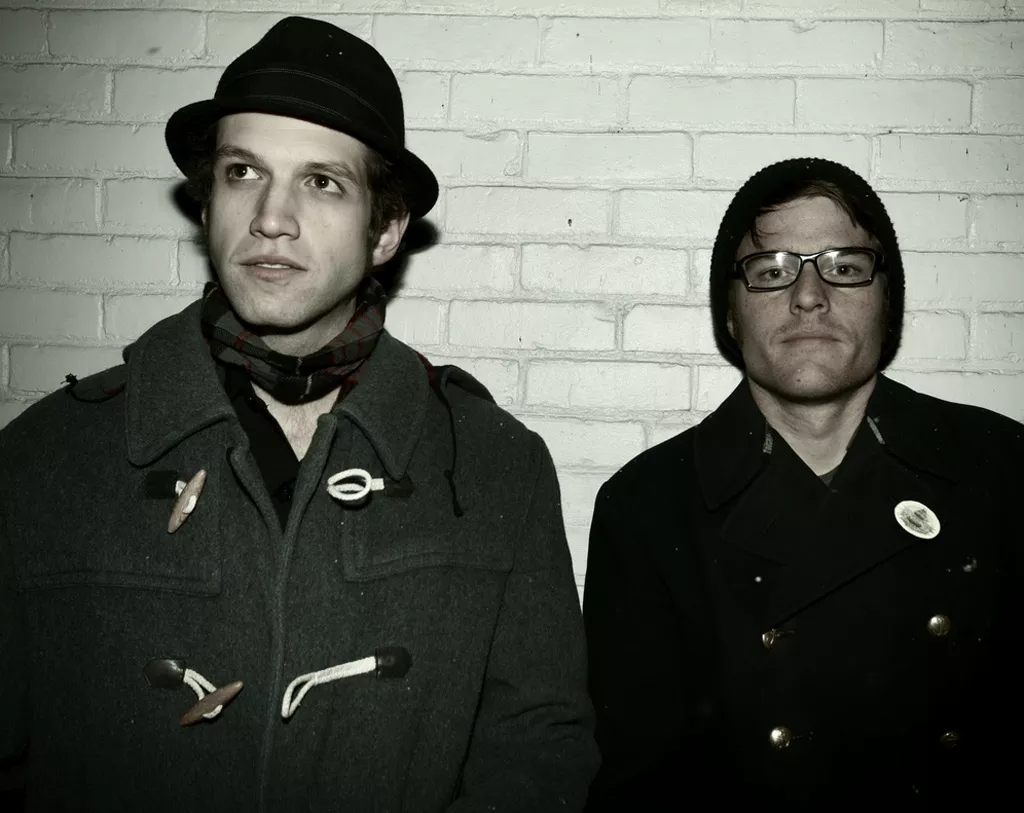 Courtesy Of Lake Superior
Lake Superior
In the meantime, on Friday, April 4, just around the corner on Langdon Street, Sweet Melissa's is venturing beyond the roots, blues and Americana fare that has become something of its calling card. The show that night features a trio of cool acts, including Montpelier-based garage-blues duo Lake Superior, Burlington-based indie outfit Paper Castles and an ambient solo project called Lituya Bay. I confess I'm unfamiliar with that last act, but both LS and PC are always fun live. And it's nice to see some indie fare make its way onto the Sweet Melissa's slate.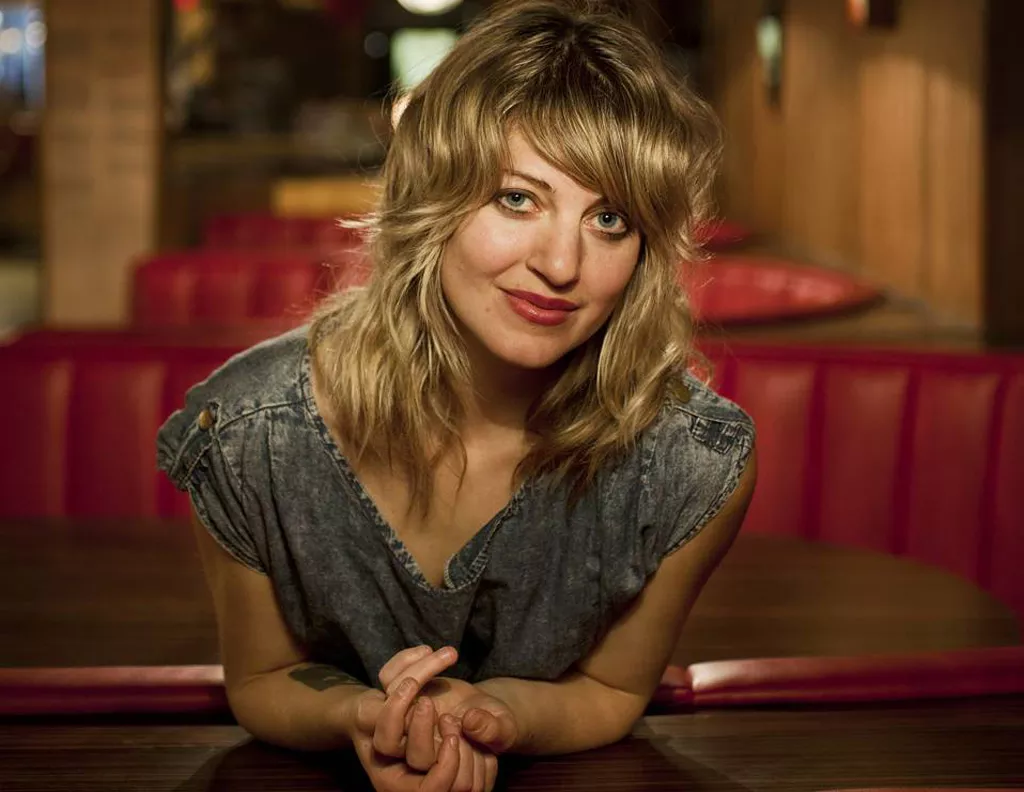 courtesy of anaÏs mitchell
AnaÏs Mitchell
Sticking with central Vermont for a minute, everyone's favorite righteous babe, Anaïs Mitchell, is playing a benefit at, and for, the Haybarn Theatre at Goddard College this Saturday, April 5. Goddard is trying to raise money to upgrade the venue's lighting and sound. Joining Mitchell will be local songwriter Kris Gruen, who is fresh off an appearance at South by Southwest and recently released a catchy new single and accompanying video, "How Long Will I Wait."
Speaking of sound upgrades, word on the street is that Burlington's Manhattan Pizza has enlisted the help of Signal Kitchen's Dave DeCristo to beef up its system. No line on when exactly the upgrade will take place. But the hangout on the corner of Church and Main has quietly become a pretty bankable spot for live music recently. Stay tuned...
Courtesy Of Andy Lugo
The Lugo Band
In very loosely related news, Andy Lugo has a new band, the Lugo Band, which is a band featuring Andy Lugo. Ahem.
Lugo, best known as the longtime front man for rebel-folk rockers 2nd Agenda, has been hosting a weekly Wednesday open mic at Manhattan Pizza for years now, which is the tenuous connection to the previous bit. He describes his new group as a "high-energy three piece" that mixes roots, rock and reggae. Some rough basement demos he sent our way recently bear out that description. I'm guessing folks who prefer their rock a little on the irie side will find a lot to like. See for yourself when the band makes its Burlington debut at Nectar's on Tuesday, April 8.
Last but not least, almost anyone can cover a great song and make their version at least passable — with the exception of Sixpence None the Richer, obviously, who somehow managed to slaughter one of the greatest simple pop songs of all time, the La's "There She Goes." Yes, I'm still angry about that, 15 years later.
It requires true vision to take a great song and elevate it even further — or at least tweak it to make it something new and interesting. But why is it that artists almost always cover the really good songs, or at least lesser songs that have some ironic cachet? Wouldn't it be more impressive to take a shitty song and do it well? After all, terrible songs need the most help, right? Right.
This Friday, April 4, Espresso Bueno in Barre will once again hold the Worst. Song. Ever. competition, in which contestants will compete to see who has the best worst song ever. That's a key distinction. The idea is not to butcher a good song — lookin' at you, Sixpence! — but to take a lousy song and make it good, or interesting, or at the very least really weird.