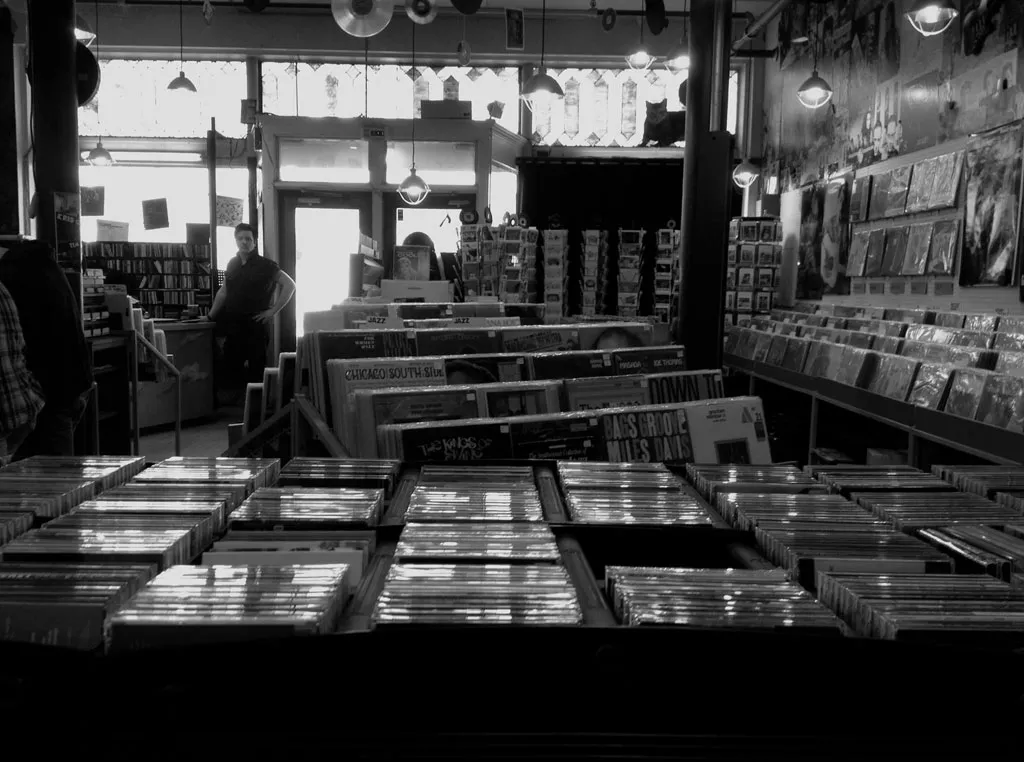 Courtesy Of Knayte Lander
Buch Spieler Records
Remember last Friday when it was, like, 65 degrees and sunny? And then Saturday happened, and we awoke to find snow on the ground. Even for Vermont's bipolar weather patterns, that was a serious kick in the pants. Despite that soul-crushing cruelty, Friday's glimmer of spring was at least a reminder that warmer days do lie ahead. And that wasn't the only reminder. Last week, the hepcats from the Burlington Discover Jazz Festival released the full lineup of marquee acts for this year's festival. And I gotta say, it's warming my frigid heart. (Side note to Tom Messner: WTF, dude?)
The BDJF have been teasing some of the bigger-name artists slated for the June fest for about a month now. These have included some heavy hitters, such as Wayne Shorter, Christian McBride and Mavis Staples. The most recent announcement rounds out the lineup and includes the likes of Robert Randolph and the Family Band (Waterfront Tent, Thursday, June 11), two-time Grammy winners the Spanish Harlem Orchestra (Flynn MainStage, Saturday, June 6), Wadada Leo Smith's Golden Quartet (FlynnSpace, Saturday, June 6), pianist Aaron Goldberg (FlynnSpace, Tuesday, June 9) and hip-hop and soul-fusion singer Georgia Anne Muldrow with Dudley Perkins (Signal Kitchen, Friday, June 12). Not bad, eh?
But two more shows, both with strong local ties, stood out to these eyes.
The first is Rubblebucket at the Waterfront Tent on Saturday, June 13. Most locals know that the nationally acclaimed art-rock ensemble has Burlington roots, though they were officially born in Boston. What you might not know is that the band traces its origin to an Afrobeat jam session at the Hood Plant during the BDJF in 2007. As the story goes, bandleader Alex Toth, then playing with the Lazybirds, was invited to the session by Swale drummer Jeremy Frederick. He was asked to bring a rhythm section and some drummers. He did, and the party went until the wee hours, fueled mostly by improvisational jams.
"We just made up this music, you know, all night. Song after song, these really cool things came out," said Toth in a 2008 interview with Seven Days. Those "cool things" planted the seed for what became Rubblebucket Orchestra. "I just decided I wanted to put together a big band based on the Afrobeat framework," he added.
In the years since, Rubblebucket have trimmed their moniker, moved from Boston to Brooklyn, kicked cancer's ass and become one of the most dynamic live bands on the planet. That they're coming back to rock what is traditionally the biggest party at the BDJF is a pretty special case of coming full circle. But it's not the only such instance at this year's jazz fest.
Courtesy Of Rubblebucket
Rubblebucket
The other show that struck me as special is the reunion of the fabled Sneakers Jazz Band at Club Metronome on Sunday, June 14. If you're under the age of, oh, 40, you could be forgiven for not knowing about the SJB. The group started as an informal jazz jam every Tuesday at the original Sneakers restaurant in Winooski in 1984. It eventually solidified into one of the area's premier jazz ensembles and featured many of Vermont's all-time great jazz players. The septet included Belizbeha's Joey Somerville, Dave Grippo and Bruce Sklar of the Dave Grippo Funk Band, Paul Asbell (Kilamanjaro, the Unknown Blues Band), Jeff Salisbury, Russ Remington and Clyde Stats. Those Tuesday-night sessions became quite a scene, attracting fans from beyond just the jazz community. Most notably, that includes Trey Anastasio and the boys from Phish, who have credited the SJB for inspiring their band's improvisational leanings early on. The SJB ended in 1997, which means it's been close to two decades since they've all shared a stage. I'm betting this show will be one for the scrapbook.
Tickets for all BDJF shows are on sale now at discoverjazz.com.
Sale Away
There was big news out of Montpelier on April Fools' Day this year. And it wasn't a joke.
Last Wednesday, April 1, Knayte Lander, the longtime store manager at Buch Spieler, announced that he and business partner Xavier Jimenez had purchased the record store from Fred Wilbur, who had owned the Langdon Street shop since it opened in 1973. To which the local music scene responded: Whoa.
So what do Lander and Jimenez have in, ahem, store?
For starters, the shop will now be known as Buch Spieler Records, which offers some indication as to the duo's plans. Especially in recent years, and presumably in response to the decline of brick-and-mortar record stores in general, BS had begun diversifying its offerings to include knick-knacks such as campy greeting cards and the like. In a recent phone interview, Lander says he and Jimenez will return the store's focus to music, exclusively.
"We want to get as much product as we can and share music with people," he says. "That's what we've always been about."
They've got a good head start. Last year, Jimenez merged his Cherry Valley, N.Y., record store with BS, practically doubling the store's inventory of vinyl. BS has also become a hot spot for stereo gear.
"I can't keep stereo gear on the shelves," says Lander.
With the renewed focus on music, he says he expects some backlash from those who have come view the store as more than just a place to shop for records.
"Any time young people come in and take something over, there is going to be a group of people who don't like the change," he says. "But we're carrying on the tradition of Buch Spieler, going back to square one and making it about the music."
Why Can't We Be Frends?
Last but not least, in other festival news, the folks at the Frendly Gathering — where, as always, "there's no 'I' in frends" — recently announced the entire lineup for the fifth annual festival at Timber Ridge in Windham on June 26 and 27. And it's solid, leaning on a diverse mix of notable locals and national acts.
On the national side, some highlights include headliners and world rockers Nahko & Medicine for the People, soul songstress Valerie June — who was a hit at last year's BDJF — indie rockers Spirit Family Reunion, Thievery Corporation's Rob Garza, jazz-fusion favorites Moon Hooch, songwriter Charlie Parr and up-and-coming soul outfit Sonny Knight & the Lakers, among others.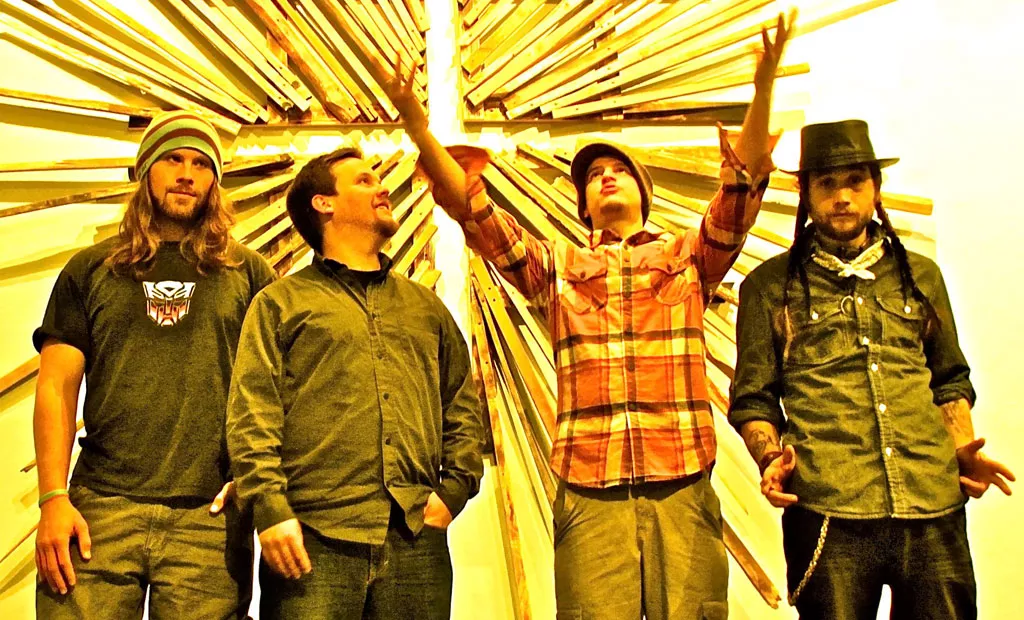 Courtesy Of Twiddle
Twiddle
The FG always does a nice job of enlisting local talent, and this year is no exception. Local jam phenoms Twiddle are headliners. But the undercard is impressive, too, featuring Kat Wright & the Indomitable Soul Band, electro-indie upstarts Madaila, whiskeygrass progenitors Gold Town, Grateful Dead acolytes Dead Set and, because it ain't a party unless he's there, Disco Phantom.
For more on the Frendly Gathering, including ticket and camping info, and to study up on the fest's "10 Anchors of Frendship," check out frendlygathering.com.
Listening In
A peek at what was on my iPod, turntable, eight-track player, etc., this week.
The Dodos,Individ
Sufjan Stevens,Carrie & Lowell
Death Grips,Jenny Death
Godspeed You! Black Emperor, Asunder, Sweet and Other Distress
Weezer,Pinkerton