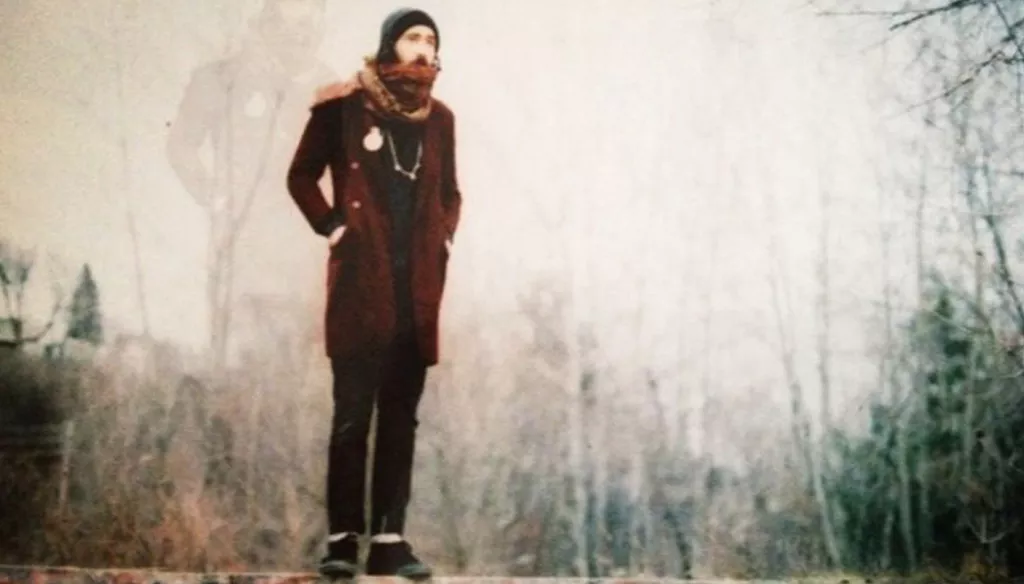 courtesy of Wren Kitz
Wren Kitz
For Evelyn, Forever Ago
I've been sitting on For Evelyn, the latest record from Burlington songwriter Wren Kitz, for a while now. For too long, really. The album was released over the summer on local imprint Section Sign Records, and it even caught a bit of buzz, locally and beyond. Stereogum premiered a track, "Hall of Lame," back in April. Vermont Public Radio ran a fine profile of Kitz in May. I've had the record in my possession at least since then and have planned to review it on several occasions. But for one reason or another, I've put off writing at any length about the album until now.
Why? I could offer an excuse, citing scheduling quirks or the backlog of album submissions that never seems to dwindle these days. There would be some truth in either explanation. But the real reason I've yet to offer any critical insight into Kitz's record is far simpler: I haven't wanted to.
Not to peel back the curtain too far, but when you make your living listening critically to music, it can be hard, bordering on impossible, to turn off that analytical part of your brain.
In essence, a critic's approach to music isn't fundamentally different from most people's. Whether you're Robert Christgau or just a casual fan, you listen and form an opinion based on tastes, context and expectations. The difference is that a critic has to express those opinions publicly; he or she has to come up with an angle, a take, that summarizes whether or not a record is worth your time. It's not enough simply to like or dislike something. You have to explain why.
That's harder than you might think. And when you do it as a day job, the pressure of explaining yourself can sometimes siphon the enjoyment out of listening to music.
For months now, I've been enjoying For Evelyn in a way I don't often experience. On a basic level, it simply appeals to my particular sonic tastes. It's hazy and mysterious and weird and lovely. It's also dense and complex. It surprises me almost every time I listen, because I hear things I hadn't noticed before, or hear things in a way I hadn't previously. It fascinates. It soothes. It provokes. Maybe this is selfish, but I wanted to savor those feelings for as long as I could without overanalyzing them. I didn't want to think about why I love Kitz's record. I just wanted to love it. And so I've held onto it for months and done exactly that.
This, of course, is a disservice to you, the Seven Days reader, not to mention to Kitz — though I doubt he lies awake at night fretting over what I think of his music. Still, I've hoarded For Evelyn long enough. With Kitz set to perform at the Skinny Pancake in Burlington this Friday, October 16, it seems a good time to finally break down why it is such a remarkable album.
Kitz is a gifted songwriter who pens impressionistic lyrical sketches. He is rarely direct, typically favoring blurry metaphors over confessional or observational writing. The aforementioned "Hall of Lame," for example, is built on a series of claustrophobic rhyme schemes that evoke emotional insecurity with equal measures of empathy and disdain.
"Paranoid canary in a coal mine," he sings in a wavering croon. "Oh my my, Oh my / He's tryin' to hide / from the sound of his own name / His knives are dull / and that's a shame."
Compositionally, the song shares some similarities with another local band that specializes in hazy indie jangle, Paper Castles. The sonic kinship makes sense, given that Kitz plays guitar in that band. But there's another crucial element of Kitz's sound that sets him apart.
Kitz is an avid collector of found sound. He has reams on reams of field recordings — suitcases full of them, according to the VPR piece. The jigsaw-puzzle manner in which he deploys them throughout For Evelyn defines the record.
Most notably and overtly, the opening title track is built around a recording of Kitz's grandmother Evelyn's best friend, Doris, reading Evelyn a letter. As Doris reads, sounding every bit the old Jewish grandmother, Kitz weaves a warm cocoon of sound using gently played acoustic guitar and weeping fiddle. Snippets of what might be a TV infomercial or news broadcast appear in flickers and then vanish. There's an ominous, unidentifiable, industrial-sounding noise that scrapes and claws for space against Kitz's serene guitar as Doris continues to read. We hear from her again on the album's last track, a postscript of sorts called "Doris."
Tracks such as "Bags" and "Siddhartha" are composed almost entirely of sound clips pasted together in ramshackle fashion — the former prominently features a grainy bagpipe recording. But on other cuts, Kitz wields elements of sound collage as foundational instrumental tools on par with guitars and drums and synths. "Woodshedding" begins as a grating conflux of steely noise. But it transitions into a lush, ticking, ethereal suite that's as placid as the earlier movement is sinister.
This leads to a song couplet composed of two eight-minute works that serve as literal and figurative album centerpieces. "Is This Dreaming Now" simmers with a dark and disorienting psychedelic fog that seems to close in around you. With its wide-open tones, "Canyon" offers some relief, but it's fleeting. Kitz lulls with hushed vocals, chiming guitars and a meandering clarinet. But he breaks the serenity by conjuring intermittent storms of feedback and distortion. These strike and dissipate quickly, yet there's a constant, uneasy sense that more disturbances loom on the horizon.
Even more conventional songs, such as "As Glass" and "Kids," are shaded by Kitz's unique sense of sonic curiosity. And his experiments rarely feel superfluous. Every crackling field recording and unorthodox instrumental break has a purpose. They imply mood and tone as effectively as his lyrics or song structures do — in some cases, even more effectively. The result is a fascinating album whose mysteries only deepen each time you listen.
BiteTorrent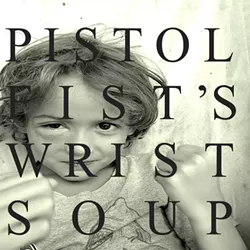 We haven't heard much from Montpelier's State & Main Records in a while. After a productive run the last couple of years, the label and its associated co-op, the Golden Dome Musicians' Collective, have been awfully quiet. However, this Friday, October 16, the label hosts a showcase at Positive Pie featuring a trio of cool S&M bands: rap duo Boomslang, garage-blues duo Lake Superior and punk rockers Pistol Fist.
Speaking of Pistol Fist, the band recently released a nifty debut record called Wrist Soup. I really dig it. But I promise I won't take six months to review it like I did with Wren Kitz's album.
Last but not least, welcome back, Aaron Burroughs! Earlier this year, the smart-ass — er, vivacious vocalist — loaded up his wagon o' funk and moved to Detroit. But, as anyone who has ever tried to leave Burlington knows, you always come back.
courtesy of FunkWagon
Funkwagon
Burroughs is back in VT for a spell and will reconstitute his old BTV gospel-funk band Funkwagon for a series of shows this month. Every Tuesday in October, catch the band at Red Square, where they will reprise the six-hour marathon residencies they played last year. That's right. Six hours. For a more abridged Funkwagon experience, try Nectar's on Wednesday, October 28, when local sax icon Joe Moore sits in.
Listening In
A peek at what was on my iPod, turntable, eight-track player, etc., this week.
City and Colour, If I Should Go Before You
Alex Bleeker & the Freaks, Country Agenda
Deerhunter, Fading Frontier
Janet Jackson, Unbreakable
Eagles of Death Metal, Zipper Down