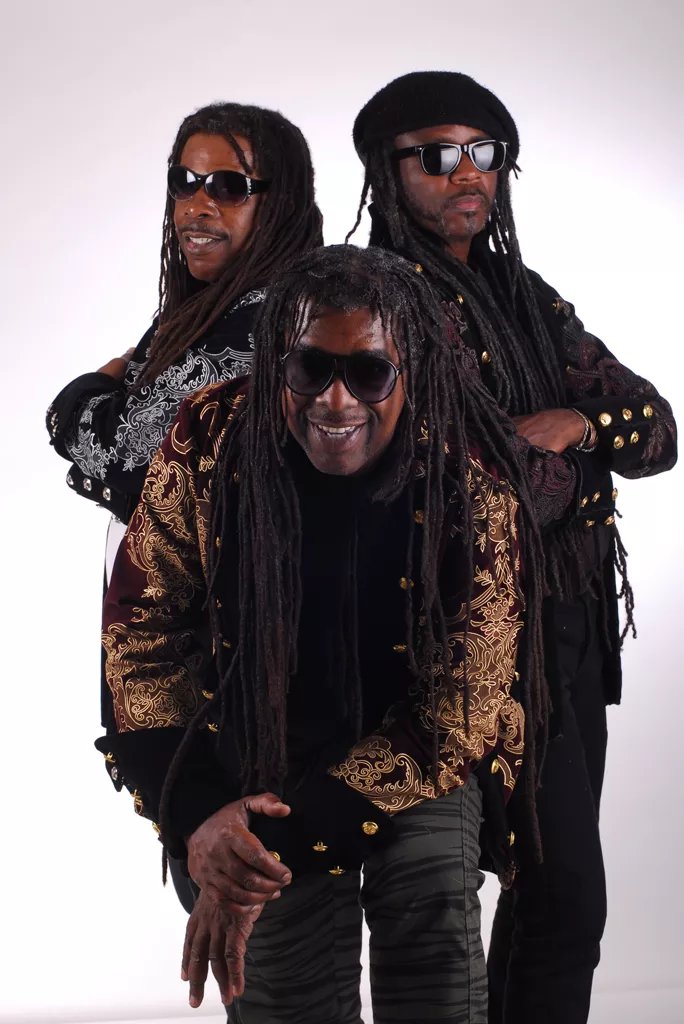 Oh, Death
This weekend marks a curious calendar convergence. This Friday, February 13, is, well, Friday the 13th, which is always good for some oddball shenanigans. The following day, Saturday, February 14, is Valentine's Day. Frankly, I'm not sure which is more terrifying. (By the way, that sound you're hearing is the collective "Oh, shit," muttered by every coupled-up reader who just now realized they had completely forgotten about V-Day.)
We'll deal with what to do about that in a moment — feel free to skip ahead if you're really freaking out. But we begin with what should be one of the first landmark concerts of the year: Death at the Flynn MainStage on Friday.
If you're unfamiliar with the story of Death ... um, where the hell have you been? It was only one of the coolest rock-and-roll stories of the last 30 years, local or otherwise. Just go Google "A Band Called Death" and come back when you're finished. I'll wait...
Amazing, right?
Now that we're all up to speed, the current incarnation of Death, which features original members Bobby and Dannis Hackney and guitarist Bobbie Duncan in place of late founding member David Hackney, have been touring with their original songs from the mid-1970s for several years now. And they've released three albums of archival material: ...For the Whole World to See (2009), Spiritual-Mental-Physical (2011) and Death III (2014). One of the big questions surrounding the band since it was reborn in 2008 was whether it would resume writing new material. Would there ever be a "new" Death record?
The answer is yes.
Death plans to release N.E.W., its first collection of newly recorded material since the late 1970s, on April 21. However, it's prudent to point out that the record is not completely new, per se. And that's a good thing. While there are songs penned by the current band, many of the tunes presented on the new record were originally conceived in the late 1970s and were co-written by Bobby and David Hackney but never finished. By all accounts, the passionate and uncompromising David Hackney was Death's artistic visionary. Taking nothing away from Death songs that were written more recently, it's special that he'll have such significant input from beyond the grave.
Last week, Drag City, the Chicago label that will distribute the new album, released one such single from N.E.W., "Look at Your Life." (The record will technically live on Death's own Tryangle Records, BTW.) To these ears, the song sounds as though it could have been an outtake from ...For the Whole World to See. Featuring punchy guitar riffs, spastic drumming and those distinctively righteous, angsty lyrics that sound like they were written by an angry young man — which, I suppose, they were — it's something close to classic Death.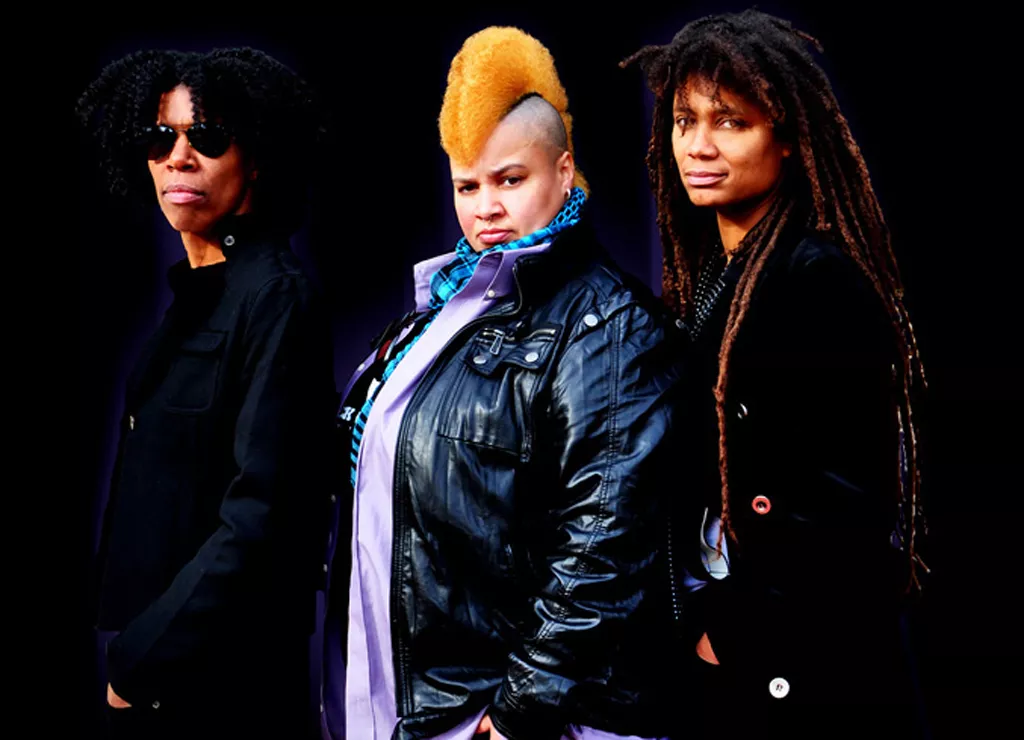 courtesy of Sistas in the Pit
Sistas in the Pit
It's kind of a bummer that we'll have to wait another couple of months to hear the whole thing. But I've got a feeling that those who check out the Flynn show on Friday might get a sneak peek or two at the new stuff. Also, show up early to catch our own sons of Death, Rough Francis and Oakland, Calif., power trio Sistas in the Pit. Come to think of it, this might be the loudest show in the history of that stately old theater.
(Full disclosure: RF's Bobby Hackney Jr. is a Seven Days employee.)
Oh, Shit
So this Saturday, February 14, is Valentine's Day. I know, I know. If you're in a relationship, it sucks. If you're single, it sucks. (Just imagine if you're in a polyamorous relationship like the ones Ken Picard wrote about in last week's Love & Marriage Issue. Yikes.)
Anyway, this year Valentine's Day has the potential to be a lot of fun, regardless of your relationship status. That's because several shows on the docket should provide adequate entertainment, whether you're looking to cozy up with your sweetie or commiserate/celebrate your independence with fellow singles.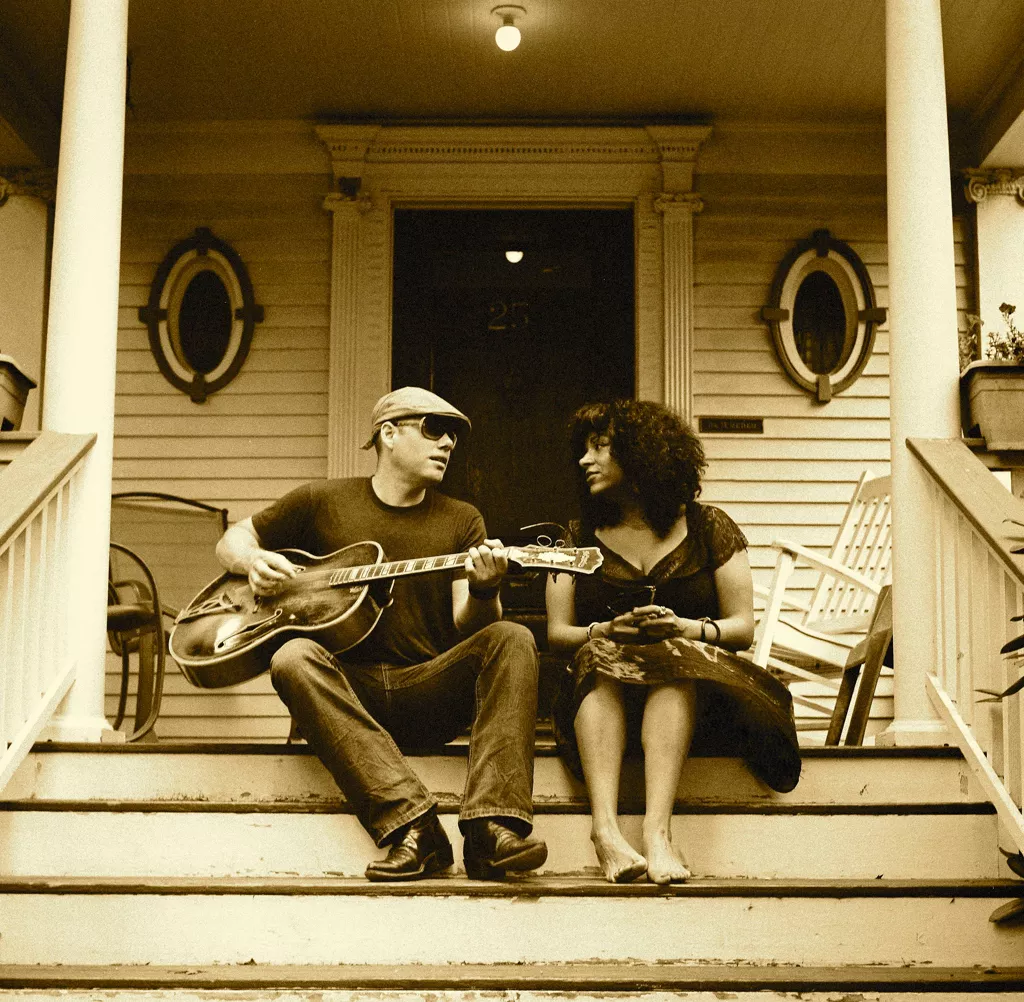 Dwight & Nicole
courtesy of Dwight & Nicole
The main event is likely the Stooges Brass Band at ArtsRiot, which we've spotlighted on page 68. But the local draw, and the romantic angle, are openers Dwight & Nicole, who might just be the most in-love couple I've ever met. The affection they have for each other really shines through in their music. So if you're looking to swoon with your special guy or gal, this might be the place for you.
If you're looking for something a little more offbeat, I'd recommend Swalentine Swaleoke at Radio Bean, which is pretty much exactly what it sounds like: Swale serving as a live backing band for karaoke singers. And it's ridiculously fun. But take this recommendation with two grains of salt. One, I'm related to the bassist. And two, I participated in Swaleoke at the Precipice last summer.
(An aside on the latter point: Live karaoke is a lot harder than it looks. One, there's no video screen to guide you, only a lyric sheet, so you really have to know the song. Two, most of the people who step up are also good musicians, so it can be intimidating if you're rusty. If memory serves, I had to follow Kat freakin' Wright at the Precipice. Thanks for that, Swale!)
Moving on, the Dave Grippo Band will headline Show Some Love, a release party for A-Dog Ale at Nectar's. That's a beer brewed by 14th Star Brewing in A-Dog's hometown of St. Albans. It actually debuted on A-Dog Day last August and was mighty tasty. At least I think it was. I had quite a few of them...
A night of standup comedy can make for a great date. If only we had a comedy club, right?
While we await the opening of the physical Vermont Comedy Club — news on that soonish, I promise — the metaphysical Vermont Comedy Club presents Love and Laughter at the Skinny Pancake in Burlington. And it should be a good one, featuring Vermont's Funniest Comedian 2014 winner Grant Robin, Kendall Farrell (a 2014 VFC finalist), Tracy Bernstein (ditto), Vermont Comedy Divas founder Josie Leavitt and host and VCC cofounder Nathan Hartswick.
Meanwhile, in Montpelier, I'd suggest Swillbillie at Charlie-O's World Famous. This isn't really a Valentine's show, precisely. But front man Richard Bailey recently passed along their latest demo and I really dig it. If you're in the mood for some raucous punkabilly as a soundtrack to drowning your sorrows in whiskey, look no further.
Last but not least, if sonnets are more your thing, check out the next installment of Word!Craft, the traveling spoken-word and hip-hop open mic that makes its next stop at 242 Main on V-Day. If you've never been, the basic gist is that wordsmiths of myriad stripes — slam poets, freestyle rappers, whatever — drop in and share their verbiage in an open and supportive setting in which you are invited to either participate or simply take in the show. This installment features acclaimed Rhode Island poet/farmer Laura Lamb Brown-Lavoie, who will perform as her "deep winter alter-ego," Lefthand Man.
By the way, each edition of Word!Craft centers around a one-word theme. Care to guess what it is this time?
Listening In
A peek at what was on my iPod, turntable, eight-track player, etc., this week.
Father John Misty, I Love You, Honeybear
Jeff Bridges,Sleeping Tapes
Buck Owens,Together Again
Haim,Days Are Gone
Billy Bragg and Wilco,Mermaid Avenue and Mermaid Avenue Vol. 2