We begin this week paying homage to a place that longtime readers will likely recognize as one of this scribe's favorite local dive bars. The OP? Well, yes. I do love the OP. But that's not it. Esox? Um ... yeah, I enjoy that one, too. But no. The Olde Northender? Another great bar, but also not the dive in question. Franny O's? Come on, that one's not even around any more. (Though I quite like the Sugar House Bar & Grill, which sits there now. Same great view of the Kmart parking lot. Much cleaner bathrooms. In a related story, I spend way too much time at dive bars, apparently.)
No, friends, we're talking about what has been called by some — OK, me — "the greatest bar in the world." Charlie-O's World Famous in Montpelier. The downtown capital city watering hole celebrates its 40th anniversary with a blowout bash this Saturday, August 13.
If you've never been — and I confess it's been far too long since I've darkened Charlie-O's doorway myself — the joint is the definition of a hole-in-the-wall. The lighting is dim. There's all manner of tacky crap on the walls. The bathrooms are cramped. The band is usually way too loud — as are the patrons, in my experience. All that's missing is chicken wire in front of the stage. In short, it's glorious. So much so that Vermont's reigning kings of barroom honky tonk, the Starline Rhythm Boys, recorded their excellent 2008 live album there, Live at Charlie-O's World Famous. Here's how I prefaced that album in my review eight years ago:
"If heaven were a roadhouse — as I've always imagined it is — it would be a lot like Charlie-O's in Montpelier. And if said dusty juke joint needed a house band, the Man Upstairs — that'd be Hank to you and me — could do worse than Vermont's finest rockabilly trio, Starline Rhythm Boys. Angels they ain't. In fact, Billy Bratcher is just about the most devilish sumbitch behind the double bass this side of Lee Rocker. But in this version of the afterlife, sinners will likely outnumber saints."
I stand by every word of that. And I think it paints a pretty clear picture of why the Main Street dive is such a beloved institution.
As you might expect, SRB will be on hand for the festivities — undoubtedly playing their tune "Charlie-O's." But the rest of the lineup is equally compelling and fitting. Local blues man John Lackard helmed the first band to play the stage — really just a spot on the floor — at Charlie-O's. He'll kick things off with the John Lackard Blues Band. Golden Dome favorites Abby Jenne & the Hard Livers are next, featuring Jenne — a longtime fixture behind the bar — and the best dive-bar band name in history. Pariah Beat will come from the Upper Valley woods to unleash some fiery Americana. The Tsunamibots will enslave as many humans as possible with their brand of robotic surf-rock. And to top it all off, notorious punks Spit Jack will once again reunite, resuming their quest to get kicked out of every bar in the state. I'm not exactly sure what one would have to do to get kicked out of Charlie-O's. But if anyone can do it, Spit Jack can.
But wait, there's more!
The day's festivities will also include a food truck backyard BBQ behind Charlie-O's. Oh, and there's also a "Free Advice Panel" in the afternoon. My guess is that involves the drink slingers from the bar dispensing sage pearls of wisdom, as bartenders are wont to do.
One last bit ties it all together: That same day is the United Motorcyclists of Vermont Toy Run, which was founded at Charlie-O's many years back by a fellow named Rod Clarke. In solidarity with the cause, Charlie-O's will reserve plenty of space for motorcycle parking. Because of course they will.
Happy anniversary, Charlie-O's. Long may you rain cheap booze down our gullets.
BiteTorrent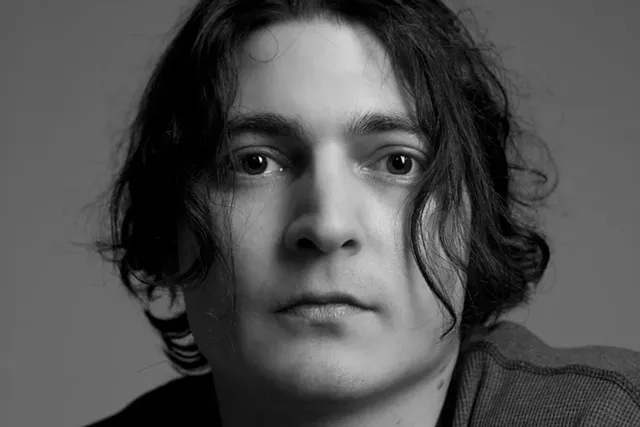 While visiting with some old friends last Thursday, August 4, I happened into Manhattan Pizza & Pub. To my surprise and delight, I ran into yet another old friend, the Reverend Ben Donovan, rocking the small stage with his crack band, the Congregation.
To refresh your memory, with the aid of Madaila's and Future Fields' Jer Coons, Donovan and co. put out a dynamite self-titled record in 2015. That album was not only one of the best local records of the year but among the best country albums to come out of Vermont in a long time. In my review of the album, I likened Donovan to some other current vintage country torchbearers, including Sturgill Simpson and Chris Stapleton. That's not to say he's quite on their level just yet. But Donovan's approach, particularly his affinity for twisting genre convention, is similarly inventive. To wit: his delightfully snarky Buck Owens paean, "If There's DJs in Heaven," which is on my short list of favorite local songs ... well, ever.
Donovan has since moved to Pittsburgh, with plans to head to Nashville soon — see: country singer, above. Fortunately for us, he's sticking around Burlington for a bit. Catch him with the full band this Saturday, August 13, at Nectar's.
Awkward segue alert! Speaking of DJs, house-music fans will likely be in heaven this Friday, August 12, when the cats behind Sunday Night Mass and 2K Deep copresent the world-renowned DJ Pete Moss upstairs at Club Metronome for a special Friday edition of SNM.
Moss is, simply put, among the most admired and decorated house DJs on the planet. In his 20-plus-year career, he's released more than 150 tracks on scads of labels that have shaken dance floors around the globe. Booking him in Metronome's intimate environs yet again is quite the coup.
In festival news, this weekend marks the 15th annual BoneStocK Music Festival in Northfield. The four-day fest runs Thursday through Sunday, August 11 through 14, and features a strong lineup of local favorites and up-and-comers.
At the top of the marquee are rockers Rumblecat, prog-ish phenoms Coquette, jammy funk trio Canopy and the Lynguistic Civilians' Mister Burns. Rounding out the lineup are songwriter Jason Lee's folk-rock project Some Hollow, radiant genre fusionists Tritium Well, jam upstarts Gneiss, promising high schoolers Peace in the Valley, reggae rockers Soulstice, Bolton Valley rockers Woodstack and experimental jazz quartet Gnomedad. But there I go burying the lede.
Also appearing is legendary Plainfield punk-metal songwriter J Willis Pratt and his band We're Bionic.
Now, you probably looked over the BoneStocK lineup and thought, Cool lineup. But where are all the Grateful Dead tribute bands? Good question. The answer: the Alive & Dead Festival at Prospect Mountain in Woodford. The three-day fest runs Friday through Sunday, August 12 through 14, and features ... well, a whole lot of Dead cover bands.
But there is plenty of un-Dead fare as well, including locals Dwight & Nicole and the Aerolites, Northampton's Bella's Bartok and upstate New York's Blind Owl Band. And if the tribute-band thing is your jam, the fest also presents the debut of a new local WEEN tribute act, Brotherhood of Mang. It consists of members of Folks Up in Treetops, Grundlefunk, Brickdrop and a former member of Twiddle.
Last but not least, Madaila recently announced the lineup for their Madaila on Main fest, which is slated for Sunday, September 4, and will feature stages at Nectar's, Club Metronome and outside on Main Street. Slated to appear are Lady Lamb, Marco Benevento, Delicate Steve, Arc Iris, PitchBlak Brass Band, smalltalker, LuxDeluxe, Twidaila — that's a hybrid of Madaila and Twiddle ... duh — and DJs Disco Phantom and Taka.
Listening In
A peek at what was on my iPod, turntable, eight-track player, etc. this week. Follow sevendaysvt on Spotify for weekly playlists with tunes by artists featured in the music section.
Nels Cline, Lovers

Dinosaur Jr., Give a Glimpse of What Yer Not

Blowout, No Beer, No Dad

Arkells, Morning Report

The Bouncing Souls, Simplicity