Thank God!
After being closed for 10 spring-cleaning days, Charlie O's World Famous in Montpelier reopens this week. And the capital city rejoices.
Normally, a dive bar closing and reopening would not be breaking news. But Charlie O's merits mention here for two reasons. One, as I've often stated in this column, it's the greatest bar in the world. Two, and more germane, it's opening with some really interesting shows this weekend. For starters, on Thursday, April 10, Bert Wills and Clint Boyd take to the stage. OK, it's really more of a floor than a stage. But whatever.
Courtesy of Bert Wills
Bert Wills
You could be excused for not having any idea who those guys are. But there's a chance you're familiar with their work, especially in the case of Wills.
Wills is a veteran of the Galveston and Houston scenes and came up in the late 1960s as a hotshot guitar player, both with his own bands and, later, as an in-demand backing and session player. In the 1970s, his group Bert Wills and the Country Cadillacs backed every major country act that swung though the Gulf coast of Texas, from Willie Nelson to George Jones. In the 1980s, Wills was a fixture in the Texas bar scene with Bert Wills and the Crying Shames. That band rubbed shoulders with soon-to-be-famous acts such as the Fabulous Thunderbirds and Stevie Ray Vaughan, to name drop a few.
More recently, Wills has been living and performing in New Orleans alongside multi-instrumentalist Boyd, occasionally dabbling in surf music but mostly sticking to blazing blues and country. Should be a good one.
In addition to the Charlie O's gig, Wills and Boyd will play a string of Vermont dates this weekend, including Friday, April 11, at Radio Bean in Burlington; Saturday, April 12, at Positive Pie in Plainfield; and Sunday, April 13, at the Bee's Knees in Morrisville.
Moving on, the other cool show at Charlie O's this weekend marks the welcome return of notorious local punk band Spit Jack, who headline a show with vicious gift (see the review of thier demo on page 66) and Broken Frames on Friday, April 11. SJ have been holed up in recent months breaking in a new drummer, Travis Collins, who replaces Seth Roya, who replaced original drummer Mike Forester, who may or may not have choked to death on someone else's vomit. Or he moved to Michigan. I can never remember which.
Anyway, point is, Spit Jack are back. And I gotta say, they make a curious choice as a band to book so soon after doing a deep clean of your venue. After all, this is a band whose stated ambition is to get kicked out of every bar they play. Methinks this can only end badly, which is to say awesomely.
BiteTorrent
In summer-concert news, this week our pals over at Higher Ground Presents announced a trio of additions to the Ben & Jerry's Concerts on the Green series at Shelburne Museum. These include John Hiatt and Robert Cray on Thursday, July 10, the newly reunited Nickel Creek on Friday, July 25, and Old Crow Medicine Show on Tuesday, July 29.
Of the three, I'm most excited for Nickel Creek, since any chance to see Chris Thile play mandolin should not be passed up. Ever. Though I confess I might have to show up to OCMS, if only to sneak backstage and ask the band to answer for its sins against pop music by allowing Darius Rucker to make "Wagon Wheel" even more annoying than it already was. Not cool, guys.
Congrats to local soul man Dave Keller, who recently signed a record deal with Red River Entertainment that includes global distribution through Sony RED. That means Keller's excellent 2013 record, Soul Changes, will be available pretty much anywhere in the civilized world by the end of this month. Keller adds that the new label will be working on placing his tunes on TV and in movies.
Catch Keller — while you still can — in Vermont twice this week, including Thursday, April 10, at the Whammy Bar in Calais, and Saturday, April 12, at Red Square in Burlington.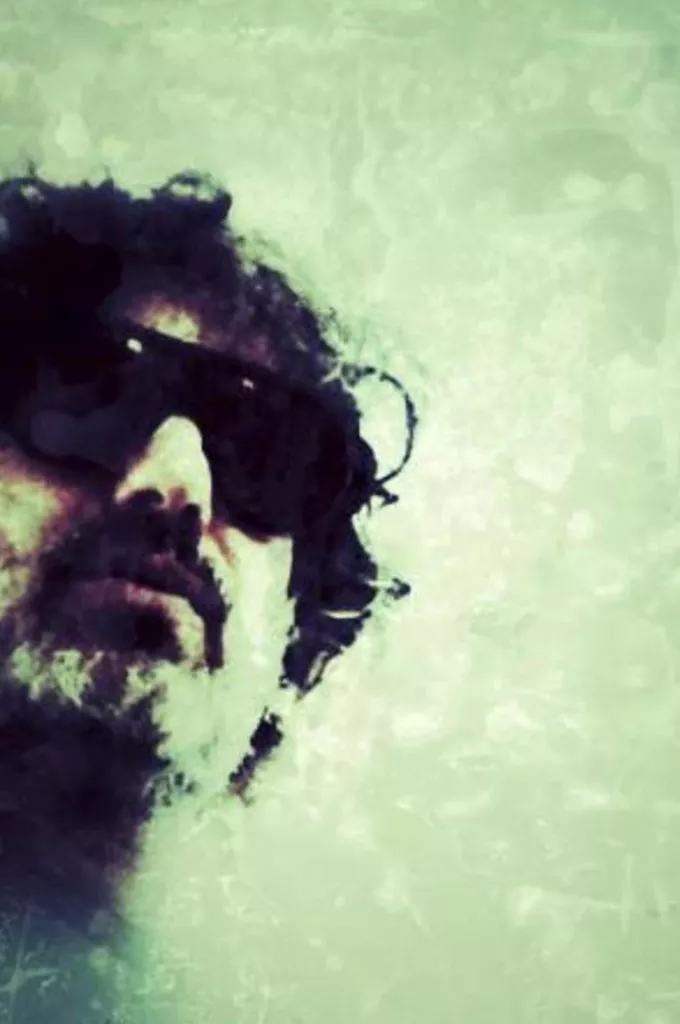 Courtesy Of Ramsay Midwood
Ramsay Midwood
The Monkey House will have a distinctly twangy feel this week as the Winooski haunt welcomes a pair of intriguing country songwriters. The first is Ramsay Midwood on Saturday, April 12. Midwood has been a fixture in Austin for years, thanks to his surrealist songwriting style and psychedelic country sound — a sound, by the way that has lately been fleshed out by longtime Burlingtonian and part-time Austinite Bill Mullins. Of his 2002 record, Shoot Out at the OK Chinese Restaurant — now that's an album title — the typically spot-on Aquarium Drunkard wrote, "Midwood comes on strong, eating vowels like nobody's business with a voice/vibe like Bobby Charles and Link Wray playing Russian roulette in the woodshed." So yeah. Eclectic local songwriter Chicky Stoltz opens.
Then, on Monday, April 14, Knoxville, Tenn.'s Matt Woods swings through town. Woods is cut from classic outlaw-country cloth — that would be denim, FYI. His 2013 record, The Matt Woods Manifesto, was well received by classic country fetishists around the country, including those at Charleston City Paper, who wrote that he's a "guitar-strumming, day-drinking pinball wizard." We're not sure what that means, exactly. But we like the sound of it.
We close this week's column on a sad note. Earlier this week, David Lamb, of the Rhode Island-based indie-folk band Brown Bird, passed away following a yearlong battle with leukemia. He was 35.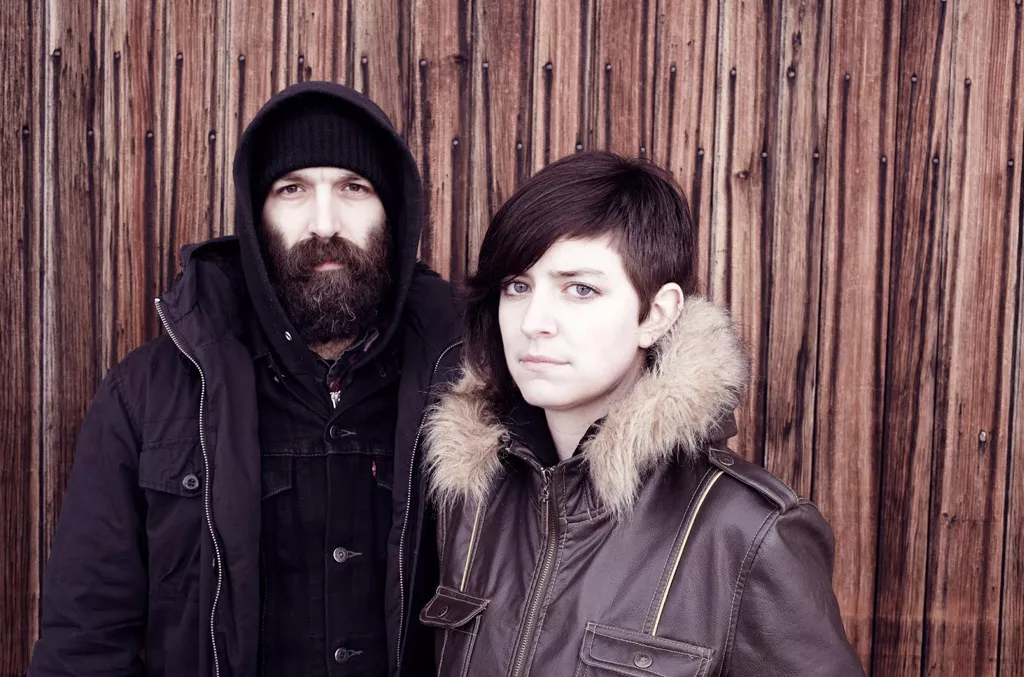 Courtesy Of Brown Bird
Brown Bird
Brown Bird were frequent visitors to Vermont and went from playing small rooms such as the Skinny Pancake and Radio Bean in Burlington and the old Langdon Street Café in Montpelier to, most recently, the Higher Ground Showcase Lounge last April. Like another Providence-based band, the Low Anthem, before them, Brown Bird were a great regional act on the rise. We were lucky to have been along for the ride. I liked all of their records, but their last, the dark, literate Fits of Reason, was to my mind their finest. Still, I think it only scratched the surface of the duo's capabilities.
I had the pleasure of interviewing Lamb before that Higher Ground show, which turned out to be just days before he was diagnosed. I found him to be a deeply thoughtful and thought-provoking person who seemed more interested in his life's journey than any sort of destination, which was evident in his songwriting. I know how corny that sounds, but it's true.
Lamb had an interesting tattoo across his knuckles. It read: "Come Home." I asked him about it, and he told me that he got it to remind himself to be himself no matter how far he roamed and no matter what life threw at him.
"The tattoo was to remind me that, however how far out I go, not just physically but emotionally and psychologically, I wanted to return to some sort of home base and not change the core elements of who I am," he said.
Our condolences go out to Lamb's friends and family, especially to his longtime musical partner MorganEve Swain. Condolences also to Brown Bird's fans and contemporaries in Rhode Island. In Vermont, we know all too well what it's like to lose a beloved young artist to leukemia. (We miss ya, Andy.)
Rest in peace, David.