Josie Furchgott Sourdiffe
A-Dog's Best Friends
On Saturday, August 29, Burlington will celebrate the second annual A-Dog Day, in honor of the late Andy Williams, aka DJ A-Dog, who died of leukemia on December 26, 2013. Last year's daylong fête, culminating in a blowout bash at ArtsRiot on August 30, Andy's birthday, had a celebratory feel. It was, for all intents and purposes, a massive party, which is what Williams likely would have wanted. Following his yearlong illness and the profound emotional outpouring in the aftermath of his death, which reverberated well beyond Burlington, having a day dedicated to letting loose and having fun was not just a perfect way to honor Williams' life, it was a cathartic release.
But there was something else at work, too. That day, the identity of the Friends for A-Dog Foundation changed permanently. While Williams was alive, the primary functions of that organization, composed of friends and loved ones from the DJ's numerous and varied social spheres, were helping to raise money to cover medical expenses and to raise awareness of the need for bone marrow donors. (One of the complicating factors during Williams' treatment was that his mixed ethnicity made finding a donor who was a genetic match incredibly difficult — like, one in 20 million difficult. Through the foundation's efforts, they found not one but two matches.)
After Williams' death, the focus became preserving his legacy. Initially that meant planning and preparing for the first A-Dog Day. But the long-term goals of the foundation go well beyond throwing killer parties — though it does that quite well. When the last beat dropped at ArtsRiot last summer, the real work began in earnest.
Now incorporated as a nonprofit organization, Friends for A-Dog is making good on its stated mission of keeping the DJ's legacy alive by "encouraging the creation of art, music and skateboard culture through the sponsorship of scholarships, grants and day camps for talented youth with financial need."
Josie Furchgott Sourdiffe
Last Tuesday evening, I dropped in on the foundation's weekly meeting at an office space in downtown Burlington. There, 11 members of Friends for A-Dog convened to discuss final preparations for A-Dog Day 2015 and several other projects the foundation is working on.
As I arrived, Williams' longtime girlfriend, Josie Furchgott Sourdiffe, was briefing the group on the progress of a series of after-school programs in partnership with the King Street Center. Slated to begin this fall, the sessions will include an art class focusing on street art and graffiti as well as a hip-hop dance class instructed by local dancer Lois Trombley. Trombley's students will bust their moves to Andy's own mixes.
As Furchgott Sourdiffe, an accomplished visual artist, laid out the details for the art program, she wondered about ways to incorporate a bit of A-Dog into the class. This discussion revealed one of the organization's subtle but key strengths.
"One of the things I think about with Andy was the way he customized everything," offered Tomas Ruprecht, a former Burton employee who came to know Williams when the snowboard company signed on as one of the DJ's sponsors. A-Dog was a tremendous DJ, but he was also a prolific artist who tagged everything from his DJ equipment to his skate gear with his own distinctive designs. "What if we have the kids bring in something of their own that they want to customize?" he mused.
This was met with excited chatter, which grew when Furchgott Sourdiffe suggested that the kids could even use some of Williams' stencils to inspire their own designs. Problem solved.
Among the many remarkable things about Andy Williams was the sheer number and variety of people he knew. The makeup of the foundation that bears his stage name is a microcosm of that trait. Its members represent a mix of ages, ethnicities, professions and interests that might seem unlikely were they connected in any other way. Accordingly, each member has a unique perspective on Andy the DJ, the artist, the skater, the friend. So solutions to problems can come from many angles.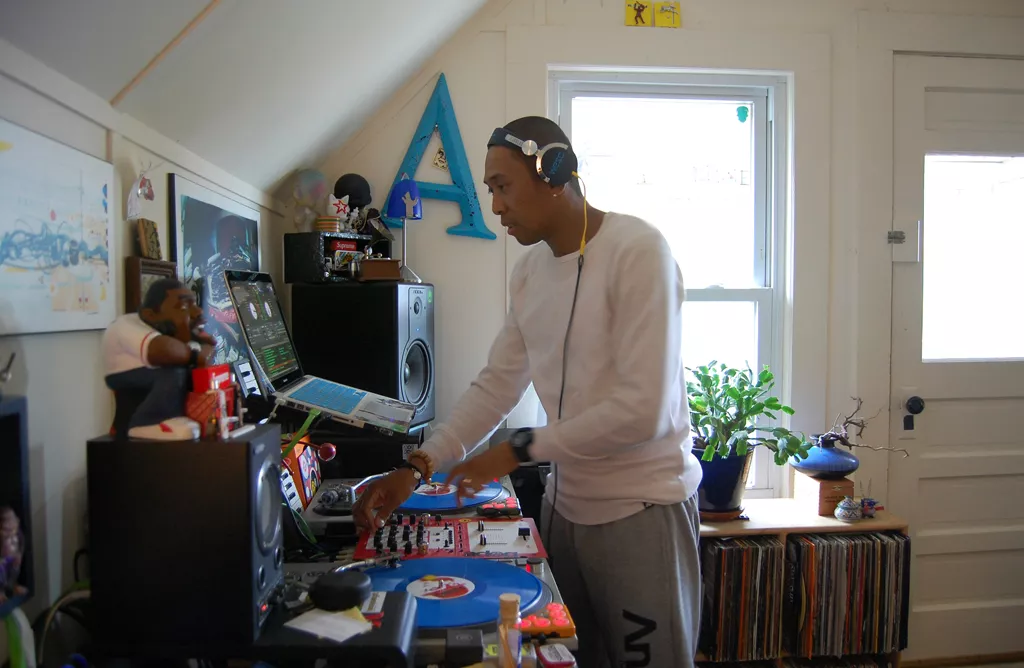 Josie Furchgott Sourdiffe
"It's brought a lot of creative people together," said Randy Russell in a discussion about the foundation following the meeting. Russell is a turntablism instructor and hip-hop DJ who spins under the name Mashtodon. "It's an insane team of people who can accomplish anything."
"That's what's been so beautiful about this," added Furchgott Sourdiffe. "It takes a really special person like Andy to not only have people come together, but a group of people from so many backgrounds and ages and areas of his life who wouldn't be in the same place, usually. That he had that kind of connection to so many people, and they had that connection to him, is amazing to me."
"This probably wouldn't happen for anybody else," said Ruprecht. "That speaks volumes to who Andy was and the lasting effect that he had, that his life had, while he was here."
"He was the type of guy who was interested in what you do, regardless of what you do," said Dennis Rathburn, who grew up with Williams in St. Albans. "He was curious about everything."
"We set all these goals as a foundation, and we met them," said Luis Calderin, a DJ and former Burton employee who now works for Sen. Bernie Sanders' presidential campaign. "And now we're starting to see how that can change people's lives in real ways," he continues. As an example, Calderin points to a scholarship the foundation created this year that will be awarded annually to a student at Williams' high school, Bellows Free Academy St. Albans. This year's recipient will begin his freshman year at the University of Vermont this fall — and plans to attend A-Dog Day after he moves into his dorm on Saturday.
"Every time we accomplish something new that can make Andy's legacy shine, it feels special," said Nexus Artist management cofounder and house DJ Justin Remillard, aka Justin R.E.M. Like Rathburn, he was a childhood friend of Williams' in St. Albans. "We get to continue to inject Andy's spirit into the community, which is really cool," he said.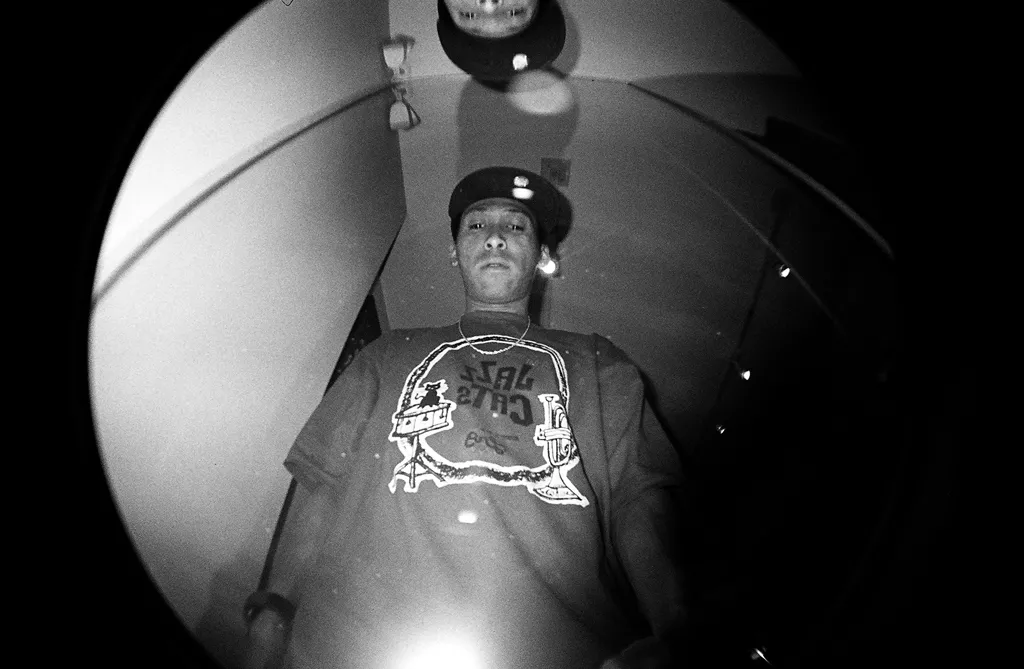 Josie Furchgott Sourdiffe
The most visible manifestation of that spirit is undoubtedly A-Dog Day, the final details of which occupied the bulk of the night's meeting. And there was a lot to cover. The discussion ranged from ensuring there would be power in City Hall Park for the skating demo — featuring the new A-Dog deck issued by NYC's Shut Skateboards — to logistics for blocking off the street in front of Nectar's and Club Metronome, where the evening's festivities will occur. They discussed the best means for selling the sharp new Friends for A-Dog T-shirts and how to distribute the new VT Union album, Resurrection, which is the final VTU record Williams worked on.
(Side note: Williams and producer/rapper Nastee began work on the album in 2010 and named it Resurrection as a follow-up to VTU's previous record, The VT Union Is Dead. That title takes on heightened meaning now.)
The foundation took a tally of the total number of performers slated to appear this year and estimated the number at around 50 acts, including dance crews, almost every DJ and rapper in town, and headlining acts such as the Lynguistic Civilians, Rough Francis, VT Union and Beatnik & K-Salaam — the last with hip-hop violinist Eric Stanley.
While the mini-festival that is A-Dog Day is impressive, more remarkable is the, well, dogged determination of Friends for A-Dog in its endeavors. In the midst of Williams' illness, and in the aftermath of his death, passions ran high. As time passes, such emotions usually cool. That Friends for A-Dog has managed to maintain and even increase its momentum in the past year is a credit to the foundation, to Andy Williams, and to the community he loved and that loved him back.
"When something terrible happens, there can be a lot of emotion and hype," said Furchgott Sourdiffe. "But what's special about this is the sustainability in everyone's love for Andy. It started when he got sick, then continued when he passed away. And it never died out."
I have a feeling it won't. We miss you, Andy.
Listening In
A peek at what was on my iPod, turntable, eight-track player, etc., this week.
VT Union, Resurrection
VT Union, The VT Union Is Dead
VT Union, The Return
DJ A-Dog, You Thought U Nu-Funk
DJ A-Dog, Trapped in VT