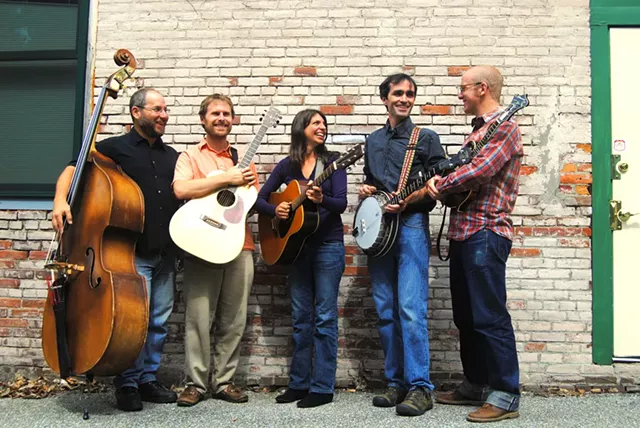 Courtesy of JoeSmith
PossumHaw
Greetings, friends! Before we get into the week's music news, let's take a collective deep breath. I think we're all feeling a bit on edge this week and could benefit from centering ourselves before the inauguration. Ready? In through your nose, out through your mouth. And repeat. I'll give you a second...
OK, now keep doing that for four more years.
Jokes aside, and without plummeting too far down the political rabbit hole, it's important to remember that we're stronger together. Don't let frustration drive you to an insular place of fear and doubt. Use it to further your goals. If you're struggling for inspiration, maybe take a look at the local music scene.
Since the election, many local bands and artists have stepped up to protest and support various causes. Acts such as NODON, Guthrie Galileo, Mark Daly, WaterFowl and Emma Cook have all used their music to support various causes and organizations in need of support recently. I fully expect that trend to continue as we move forward.
Split Ends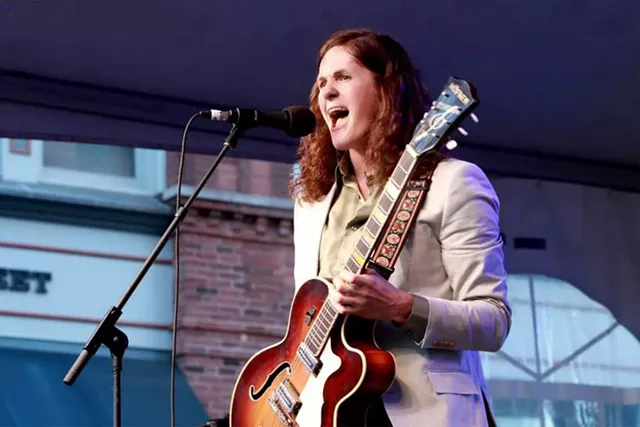 This week, we have to say two goodbyes. And one is a little more permanent than the other.
After 12 years and four albums, folksy bluegrass band PossumHaw are calling it quits — but for a great reason. Banjo player Ryan Crehan landed a job way out west at Grand Teton National Park in Wyoming. Naturally, his wife, lead singer Colby Crehan, will be heading out there with him. And, yes, this also means that Colby's other band, the Bluegrass Gospel Project, will be ending as well — I guess that's actually three goodbyes, then. The BGP's farewell concert is scheduled for February.
More immediately, PossumHaw's official farewell show is this Saturday, January 21, at the Spruce Peak Performing Arts Center in Stowe. It's going to be quite a hootenanny. Several guest performers are slated to join in the fun, including vocalist Beth Duquette, guitarist and vocalist Bob Degree, Gene White Jr. on fiddle, and Seth Eames on electric guitar. Fun fact: This show will be the first time PossumHaw have performed with electric guitar. Also, presumably, the last.
Career highlights include a serendipitous and spontaneous performance in 2006 (or 2007 — band members can't remember) at the now-defunct Champlain Valley Folk Festival and playing the famous Caffe Lena in Saratoga Springs, N.Y. — you know, the one that Bob Dylan famously played.
While the performance at Spruce Peak is billed as the band's farewell event, it's actually not the last chance you'll get to see them. On their website, PossumHaw list several other dates in Vermont, New Hampshire and New York.
Also ending this week is Josh Panda's five-year Wednesday-night residency at the Skinny Pancake's Burlington location. Known as Josh Panda's Acoustic Soul Night, the weekly happening started out as a last-minute booking. But the show's casual, "living-room" vibe was so well received, it became a weekly event.
Over the years, several guest hosts have joined Panda on Wednesdays, including pedal-steel player Brett Lanier, singer-songwriter Lowell Thompson and bassist Ed Grasmeyer. During Grasmeyer's stint as cohost, they formed the "Pandagras Acoustic Comedy Show," in which the two would riff and rant about various topics. In an email to Seven Days, Panda suggests that it was a lot like National Public Radio's "Car Talk."
Though this is the end of his long-standing solo residency, it's not nearly the end of Panda's career. In fact, we can expect him to focus his attention on his band, the Hot Damned, and his upcoming album, Shake It Up, due sometime this year.
Panda's last two residency shows are January 18 and 25. Starting February 1, vocal powerhouse singer-songwriter Hannah Fair inherits the Skinny Pancake's Wednesday-night residency slot.
Ready for This Jelly
Pepper Grinds of the Vermont Burlesque Festival
If you want to get your blood pumping through all of your body parts this weekend, you'd be wise to check out the fourth annual Vermont Burlesque Festival this weekend. Scores of scantily clad burlesque artists will descend upon Burlington and Barre. This year, the festival received submissions from twice as many applicants as it could accommodate, so we can expect the best of the best. Local performers include members of the Green Mountain Cabaret and Spielpalast Cabaret.
This year's fest features more live music than ever before. The Maple Street Six provide hot jazz at the opening-night reception on Thursday, January 19, at ArtsRiot, as well as during all of the pre-function activities in the Green Mountain Ballroom at the Hilton Burlington on Saturday, January 21. Also appearing at the festival is Brooklyn-based pianist Jesse Elder and his band, who perform during shows at the Barre Opera House on Friday, January 20, and Saturday, January 21, in the Hilton's Adirondack Ballroom.
This is the second time that VBF performers will strut their stuff to live music. They experimented with live instrumentation at the Barre Opera House in 2015, but it will be the first time with live music at the Burlington shows.
Aside from entertaining us with their jiggling, shoulder-shimmying and general bawdiness, the VBF supports the University of Vermont's Cancer Center — because they love breasts and want everyone's to be healthy. The fest also supports the Pride Center of Vermont, because burlesque is all about acceptance and inclusion. Finally, there will be a warm clothing drive throughout the festival, because Vermont winters are no fun if you're cold.
Happy Together
Courtesy of James Lockbridge
Big Heavy World crew member Jasper Minson setting up the new location
In contrast to all of those aforementioned endings, we have a new beginning to celebrate. Big Heavy World, the Burlington-based nonprofit community music archive, record label, and general all-around preserver and champion of Vermont-made music, has a new home. After many years in a downtown office, BHW is now located in Burlington's South End, sharing space with the South End Arts and Business Association at 404 Pine Street. BHW will fit right in, given all the extra creative mojo in the arts district these days.
"Burlington has a community-minded, collaborative spirit that has been evolving for decades, writes James Lockridge, founder and executive director of BHW, in a press release regarding the move. "When organizations share a vision for bringing people and resources together, we achieve more and reinforce our civic fabric."
In a word, synergy. May the two organizations live long and prosper together.