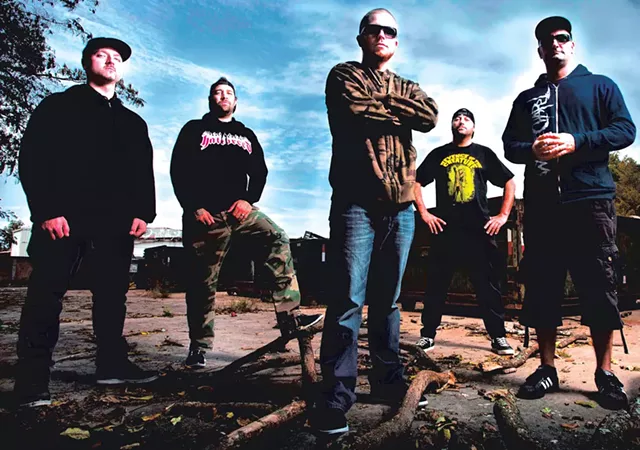 Oh, they grow up so fast.
This week, the noble local do-gooders at Big Heavy World celebrate the nonprofit organization's 20th anniversary. That just doesn't seem possible. I'm old enough to remember when BHW started, and it sure doesn't feel like that was two decades ago. In a related story, I'm old.
Though BHW doesn't always get the credit it deserves, over the past 20 years, founder Jim Lockridge and his spunky crew of mostly high school- and college-age volunteers have become integral to the local music scene. Their contributions to Vermont music are practically innumerable.
BHW has put together some of the best local CD compilations, too. It runs a killer low-power FM radio station, the Radiator 105.9 FM.* It is the lifeblood of the heavy music scene. For years, BHW has been archiving and cataloging the entirety of recorded Vermont music for the Vermont Music Library. It operates a fleet of vans that local touring bands can use for free to travel to gigs. It maintains a local band guide and industry directory. It's got a great blog. It's the reason you hear local music on the sound system at some Vermont rest areas. And if you get a Big Heavy World tattoo, you'll get into any BHW show free forever (it would look great next to your free Bernie Sanders tattoo, BTW). The list goes on.
In other words, BHW provides resources and support to Vermont musicians in ways that are virtually unheard of elsewhere in the country.
This Thursday, June 9, Big Heavy is throwing a massive anniversary party in both the Higher Ground Ballroom and the HG Showcase Lounge. Headlining are Grammy-nominated metal and hardcore heroes Hatebreed. Also appearing are Roadrunner Records' DevilDriver and metal supergroup Act of Defiance — the latter includes former members of Megadeth, Scar the Martyr, Shadows Fall and the Rainbow Unicorn Ice Cream Cones. (OK, fine. I made up one of those.)
And, of course, because it's a BHW bash, the show also features some top local metal and hardcore talent, including Abaddon, Barishi and Voices in Vain.
Now, you might think this is where the BHW segment of the column would end, right? Think again. In fact, if you were to ask Lockridge, he'd probably tell you I'm burying the lede.
The big news Lockridge wants you to know about concerns a community meeting on Tuesday, June 14, at the Fletcher Free Library in Burlington. There, interested citizens and city officials will meet to discuss the fate of beloved all-ages punk club 242 Main in a conversation co-moderated by Lockridge and library director Rubi Simon.
As you might have heard, Memorial Auditorium, which houses the basement club, is in a bad way, and the future of the building is uncertain. That means equal uncertainty surrounds the future of 242, which is the oldest all-ages punk club in the country. (Thanks, Bernie!)
For more than 30 years, 242 has been a cornerstone of the local music scene. You'd be hard-pressed to find a musician who grew up in Burlington who didn't log time on that stage as a teenager. For many of us, 242 Main was our first gig, a place where we formed friendships and musical relationships that have lasted lifetimes. Just as importantly, the club has served as a safe haven, a drug-free hangout that has likely kept generations of kids out of trouble.
Much like BHW, 242 Main is a resource most cities just don't have, and it plays a foundational role in shaping the music community as we know it. Losing it would be a travesty.
If you're interested in the discussion, the meeting is in the Pickering Room at 5:30 p.m. For more info, visit bigheavyworld.com.
Happy anniversary, Big Heavy World. And, on behalf of a grateful music scene, thank you.
BiteTorrent
A few months ago, I was asked to take part in a comedy show called Cringe! A Night of Hilarious Humiliation. It was just about the most terrifying thing I've ever done.
If you're unfamiliar, Cringe is a series curated by local comedian Annie Russell. The gist is that participants share something from their lives that was particularly embarrassing. At the show I was in, Paper Castles front man Paddy Reagan shared a terrible song from his college band. Comedian Jade Marcotte shared pictures from her teenage modeling days. I told a story about taking my mother to see an especially dirty Joan Rivers show. As she does every show, Russell read from her high school journal. It's raw, wince-inducing stuff. It's also flat-out hysterical.
The next installment of Cringe is on Tuesday, June 14, at the Monkey House in Winooski. It features comedians Lori Goldman and Maggie Lenz, as well as two non-comedians, Jakob Mushlin and Christopher Lewis.
Staying on the comedy beat, the Vermont Comedy Club has a special jazz-fest-themed edition of their weekly show the Daily Grind this Thursday, June 9. If you're unfamiliar, each week features a different local luminary who is interviewed by the club's longform improv troupe the Unmentionables. Following the interview, the troupe improvises scenes based on said luminary's answers. Hilarity ensues.
This week's guest is none other than Madaila front man Mark Daly. Yeah, yeah. I know. Madaila ain't jazz. However, the Spandex-clad indie-dance-pop band is headlining the annual WPTZ Block Party at the Top Block Stage on Church Street this Friday, June 10, as a featured act of the festival. So, by the powers vested in me, I'll allow it. Besides, this has all the makings of a classic improv show.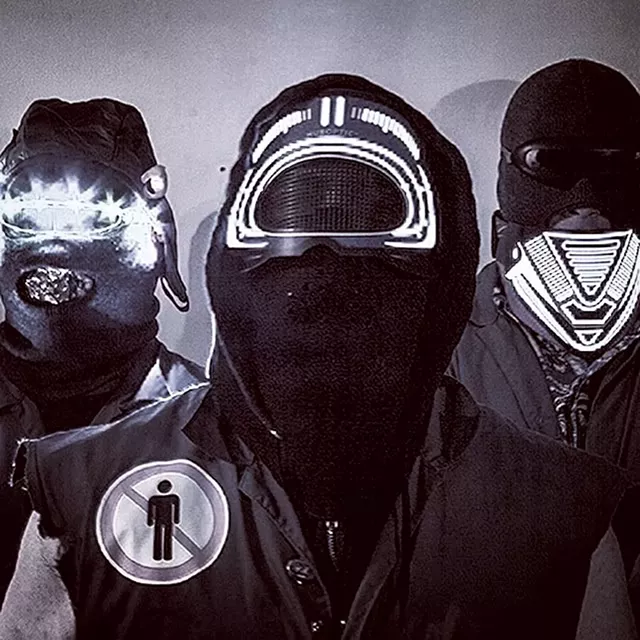 Heading back to Winooski briefly, if you need a breather from all that jazz, I'd suggest you swing by the Monkey House on Saturday, June 11, and catch local robotic surf-rock overlords the Tsunamibots with Delaware-based rockabilly act the Twitching Witches. The former are Vermont's foremost purveyors of human-crushing surf rock. The latter band specializes in "acoustic rockabilly ... singing songs about hauntings, head hunters and go-gos." What's not to like?
Last but not least, jazz!
A really intriguing BDJF show is slated for ArtsRiot on Sunday, June 12, called the Many Hats of Max: A Celebration of the Music of Max Roach and the 50th Anniversary of Drums Unlimited. The show features the MLR Ensemble, a local supergroup led by Chanon Bernstein that includes Tom Cleary, Amber DeLaurentis, Art DeQuasie, Dan Liptak and Nic Cannizzaro. Special guests include rapper Mister Burns of Lynguistic Civilians renown and local dancer Emma Preiss.
Roach was a bebop pioneer and one of the most influential jazz drummers of his generation. His 1966 record Drums Unlimited was a groundbreaking work featuring three solo set drum compositions and three ensemble pieces. In an email, Bernstein writes that he and his compatriots will reinterpret the record to incorporate "instruments and vocals, time signatures and styles not utilized on the original 1966 release." In other words, they're gonna have some fun with that record. The band will also perform reinterpretations of other music projects to which Roach was connected.
Bernstein says that the show will be interactive, including audience participation and short segments explaining, well, just what the hell is going on for any jazz laypeople in the crowd. Oh, and he adds that he received the blessing of Roach's daughter and bandmate, Maxine Roach.
*Correction, June 9, 2016: An earlier version of this article misidentified the frequency of the Radiator radio station. It is 105.9 FM.
Listening In
A peek at what was on my iPod, turntable, eight-track player, etc. this week. Follow sevendaysvt on Spotify for weekly playlists with tunes by artists featured in the music section.
Whitney, Light Upon the Lake
Steve Gunn, Eyes on the Lines
Big Thief, Masterpiece
Unknown Mortal Orchestra, Multi-Love
Jank, Awkward Pop Songs