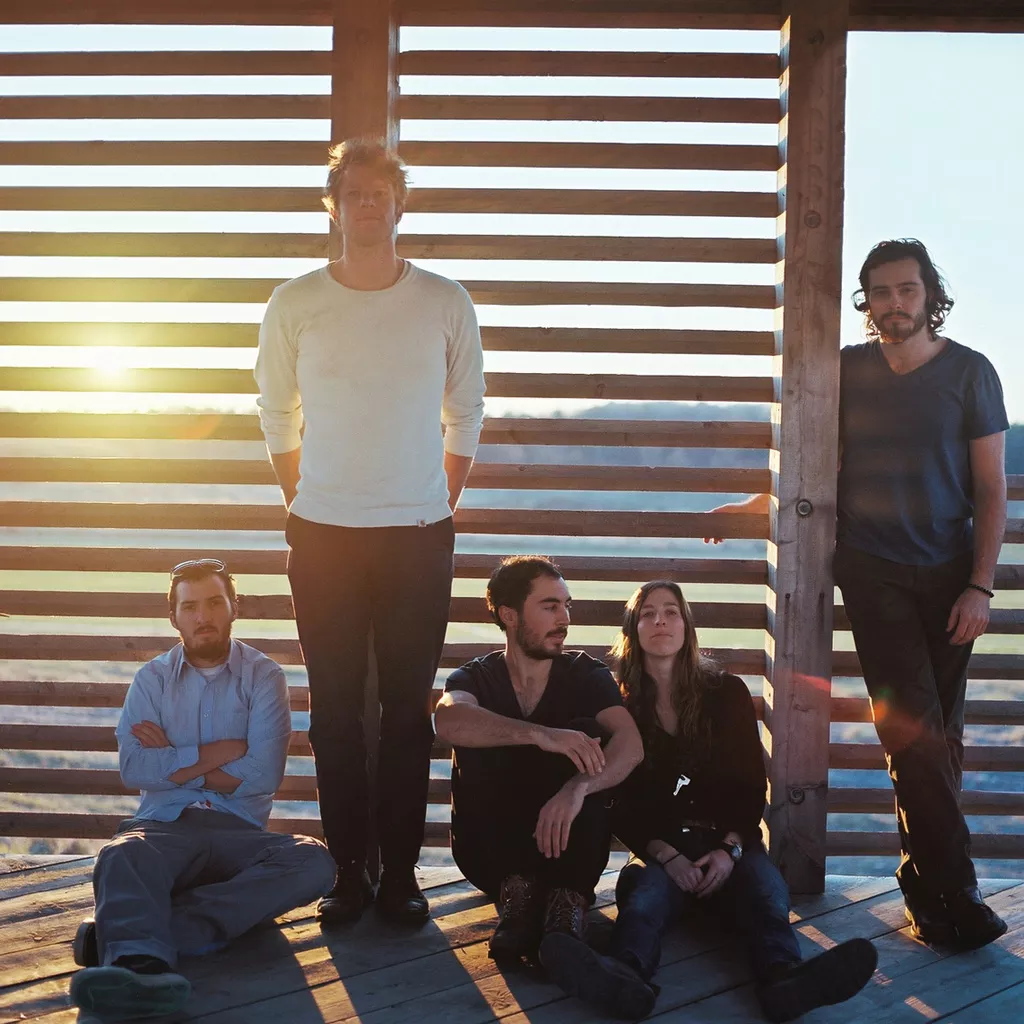 Courtesy Of Alpenglow
Alpenglow
One damn thing.
That's what Jeff Tweedy told Middlebury-born indie folk group Alpenglow when the band met the Wilco front man after they played a gig in Chicago with Lucius and Tweedy's son Spencer Tweedy's band, the Blisters. One. Damn. Thing.
Don't move to Brooklyn.
So what did Alpenglow do with this sage advice from one of America's most beloved and influential songwriters?
"We disobeyed the Godfather," says Alpenglow cofounder Graeme Daubert in a recent phone conversation with Seven Days. From Brooklyn. Where the band now lives.
One damn thing, Alpenglow!
"I don't know how sincere he was being," says Daubert. He points out that the headlining band that night, Lucius, hails from Brooklyn and is about as Brooklyn-y as a Brooklyn band can get. "So I don't know how seriously I should take him."
Clearly, they didn't take Tweedy's perhaps tongue-in-cheek advice very seriously at all. However, it seems the group is settling in nicely.
"I think everyone has been pretty happy with the decision," Daubert says. "We miss Burlington and might like living there more than we like living here. But we've met some really helpful people here."
Daubert hints at new studio material in the works, but he's more interested in talking about a more immediate endeavor — namely, the band's upcoming Chapel Tour. The five-date run of shows this week will see Alpenglow visit chapels and churches in Vermont and New Hampshire before winding up back in Brooklyn.
The first stop is this Friday, October 17, at the Mead Memorial Chapel in Middlebury, where the band recorded its stunning 2013 debut EP, Solitude. During those same sessions, the band also recorded another EP, Chapel, whose release was intended to coincide with the Chapel Tour. Daubert notes that, while a number of copies will be available at the chapel shows, the full run of records won't be ready until mid-November.
We've yet to hear the EP, but based on our conversation with Daubert, it seems safe to expect more of the stark, haunting Low Anthem-esque fare that defined Solitude. In fact, producer and engineer Jesse Lauter, who worked with the Low Anthem on Oh My God, Charlie Darwin (2008) and Smart Flesh (2011), mixed the Chapel EP.
"We had some very special shows early on at Mead Chapel," says Daubert. "That's where we first began to understand there was something about our sound, especially in that setting, that people latched on to and [that] made people want to be quiet.
"I think our music breathes in a certain way with a reverence to stillness," Daubert continues. "I think people are looking for that kind of thing, something that will let them breathe for a little while."
Daubert adds that the Chapel Tour and the new EP will together serve as something of a close to the Vermont chapter of the Alpenglow story. While he's reluctant to delve into specifics, he explains that the band's sound is evolving, in part owing to the recent change of scenery.
"Context is so important in terms of the music we make, and we feel like our old songs are very connected to Vermont," Daubert says. "So we've been envisioning this tour as a chance to say good-bye to that time."
He explains that Alpenglow is moving to a more focused, song-centric style of writing, as opposed to the lush suites and meandering movements of their earlier work. Audiences at the Chapel Tour shows should hear a hint of that lean new direction, Daubert says.
"We're becoming a hardcore band," he jokes. "We're trying to play as many 30-second songs as we can before the cops come."
Following the Mead Chapel show, Alpenglow will stop at the Waterbury Congregational Church on Saturday, October 18; the First Unitarian Universalist Society in Burlington on Sunday, October 19; and the Sumner Knight and Family Memorial Chapel in Keene, N.H., on Monday, October 20. The tour wraps up at the First Unitarian Congregational Society Brooklyn on Friday, October 24. For more info, visit alpenglowmusic.com.
Courtesy Of Colin Clary
Colin Clary
BiteTorrent
Colin Clary has a new band. Because when does Colin Clary not have a new band?
I'm kidding. Sort of. But Clary, who is about half a degree removed from practically every band in town, does indeed have a new group, Colin and the Clarys, which he will unveil at a show at the BCA Center in Burlington this Thursday, October 16. The band also includes former Guppyboys Jeff Baron (guitar) and Chris Ziter (keys), fellow Smitten David Zacharis on bass, and drummer Michael Bradshaw — the last of whom is a Seven Days employee.
In a recent email, Clary writes that the new band is a more low-key outlet for his solo material than his main gigs with the Smittens and bedroom-pop duo Let's Whisper. "It is basically my stress-free, fun-to-play-for-the-sake-of-playing band," he informs us. He adds that the group's material is mostly composed of Clary songs that until recently were only played in the confines of Clary's bedroom but that have taken on new life with a little help from his friends. To paraphrase: Yow!
To help celebrate the new group, Clary has enlisted a few of his favorite local and formerly local bands for the show, including spectral-pop duo Pours, prodigal garage-psych duo the Vacant Lots — playing their first VT date in about a year, BTW — and Clary's brother Ryan Clary, who will be spinning and scratching as DJ Clarity.
Oh, one more thing: Clary adds that his new group has a policy of "only playing at a reasonable hour." That means that Colin and the Clarys, while technically the headlining band, will play first. Because even eternally youthful indie rockers need a good night's sleep.
If you drop by Radio Bean in Burlington on a Monday evening for the next couple of months, you may be surprised to find that the cozy café is no longer running its weekly open mic, one of the longest-running and most popular such events in town. Given that the Bean's open mic has helped more local musicians get their starts than we could possibly count, that's kind of a big deal.
In a recent email, Bean music guru Joe Adler confirms that the Monday open mic has been taken off the schedule. But fret not, newbies. Adler tells us the open mic will return in January with a new, streamlined format. Stay tuned. And in the meantime, maybe drop by Andy Lugo's equally long-lived Wednesday open mic at Manhattan Pizza & Pub in Burlington.
Fans of local hip-hop, take note. There's a nifty little showcase on tap at the Monkey House in Winooski this Saturday, October 18. The lineup features high-minded Jenke Arts recording act Bless the Child, former Manifest Nexto Me MC Enemy Self, and a pair of Montpelier-based acts, Miranda Writes and Boomslang. That last outfit is close to releasing a new album on State & Main Records, which my reliable — if maybe a smidgen biased — Golden Dome sources tell me is going to be, in serious critical parlance, the shit.
Last but not least, I've been sitting on a major piece of news for the past several months concerning the local comedy scene, and it's killing me not to be able to share it. I'm happy to report that in next week's column, I'll do exactly that. And trust me, this one is gonna be a game changer.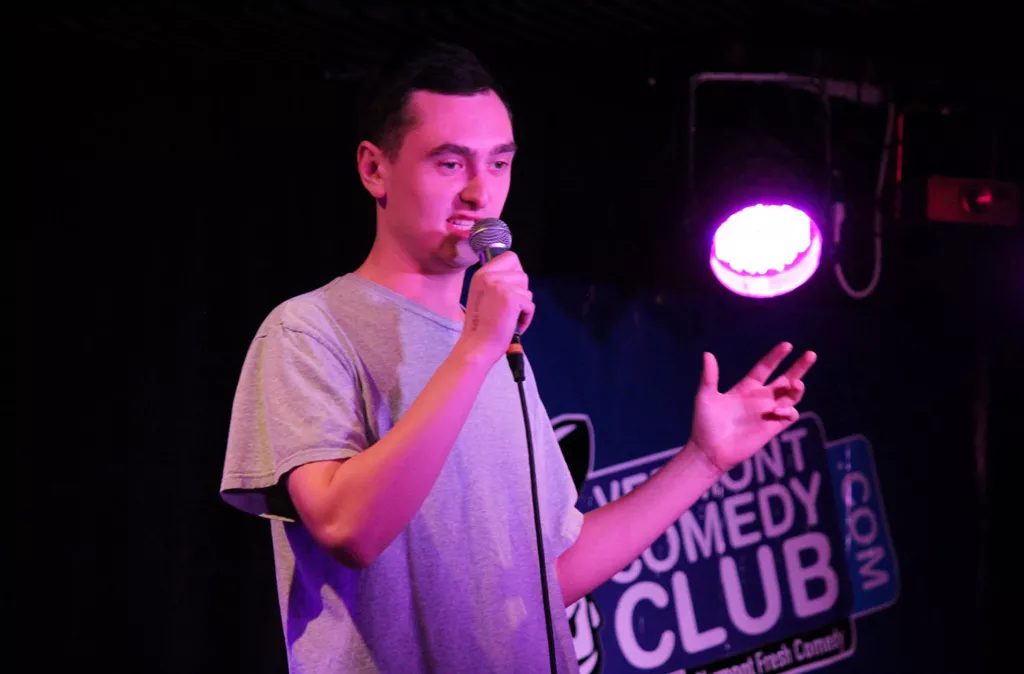 Courtesy Of Will Betts
Will Betts
In the meantime, get a taste of young local comedic talents at Zen Lounge in Burlington this Saturday, October 18. Hosted by Regi B, the showcase features a handful of the area's more promising up-and-comers, including Grant Robin, Caleb Aguiar, Nicole Sisk and headliner Will Betts.
Listening In
A peek at what was on my iPod, turntable, eight-track player, etc., this week.
Sam Amidon, Lily-O
Nots, We Are Nots
Shivery Shakes, Three Waves and a Shake
Bad Cop, Wish You Well ... and Goodbye
Caribou,Our Love
The original print version of this article was headlined "Going to the Chapel(s)"