If you turn to page 64 of this very paper, you'll find a piece offering some very tongue-in-cheek predictions for the local music scene in 2016. For the past eight years I've run some version of that piece, which, to repeat, is a joke. I stress the satirical nature of those predictions only because every year someone writes in genuinely miffed that I predicted that Phish would renounce all ties to Vermont or that Grace Potter would go solo or ... OK, bad example. Point is, those predictions are not real and are not to be taken seriously. And none of them have ever proven true. (BTW, I joked that Grace would go solo several years ago, but it didn't happen until last year, so it doesn't count.)
However, in the first Soundbites column of 2015, I took a stab at making some legitimate prognostications. Not to toot my own horn, but I did pretty well. Caroline Rose didn't end up inheriting the NYE Higher Ground Ballroom gig from Rubblebucket, as I had posited. And I never got to interview Sturgill Simpson. (Call me, Sturg!) But some other educated guesses proved true.
Fattie B's memoir was indeed funny and well received. Phil Yates & the Affiliates did release a killer record that garnered strong year-end best-of consideration. Maryse Smith delivered an all-time great Vermont record. And Rick Norcross and the All-Star Ramblers took home a trophy in the Academy of Western Artists awards. Not too shabby, right?
So as we begin 2016, I'd like to again try my hand at a few genuine predictions of what might come to pass this year. Without further ado...
I predict that 2016 will be the year of ... Caroline Rose. I'm doubling down on this one, in part because I'm stubborn. But more importantly because I really believe. She's due for a record this year, and, while I have no inside info that one is coming, I'm going out on a limb and guessing she blows us all away with new material soon and continues to bloom on a national level.
I predict that Rose will have good company, though. I suspect the Dupont Brothers' forthcoming album will be their best yet and could well join Smith's in the pantheon of great Vermont records. And, no, it's not a coincidence that Michael Chorney is involved in both of those albums.
I predict that Kat Wright and the Indomitable Soul Band will continue their ascent. Their 2016 record will easily rank as one of the year's finest, locally, and will firmly establish the band on a regional, if not national, level.
I predict that Waking Windows will blow the eff up and earn national recognition as one of the country's best indie music festivals.
I predict that at least one comedian with Vermont ties will make serious strides professionally. For this one, I'm including expat comics such as Carmen Lagala, Will Betts, Phil Davidson and Kyle Gagnon, among others. But thanks to the opportunities provided by the Vermont Comedy Club, I wouldn't be at all surprised if that comic is presently in Vermont. (Looking at you, Kendall Farrell, Grant Robin, et al.)
Speaking of the VCC, I predict that it will be a success in 2016 and beyond, and that local audiences will continue to embrace and value homegrown comedy in much the same way they do music, theater and visual arts. Also, whoever headlines this year's Green Mountain Comedy Festival will be an astonishingly cool get. (Sub-prediction: When I write about the GMCF this year, I'll make damn sure to give founder Kathleen Kanz the credit she deserves.)
Back to music. I predict that the Precipice will return to its outdoor origins somewhere in the greater Burlington area and be better — though not necessarily bigger — than ever.
I predict that Kelly Ravin will have a record in my year-end top 10 for the second year running. (Disclosure: I'm cheating a little bit here. I've actually heard some of the roughs he's working on with the boys at Future Fields, and they are just silly good.)
I predict the coolest new local band to debut this year will not be from Burlington. (My money is on Montpelier, but I'm keeping my options open on this one.)
Finally, I predict we'll have another surprising, entertaining and deeply rewarding year following Vermont music.
(Bonus prediction: I predict I will rename the "BiteTorrent" section of this column...)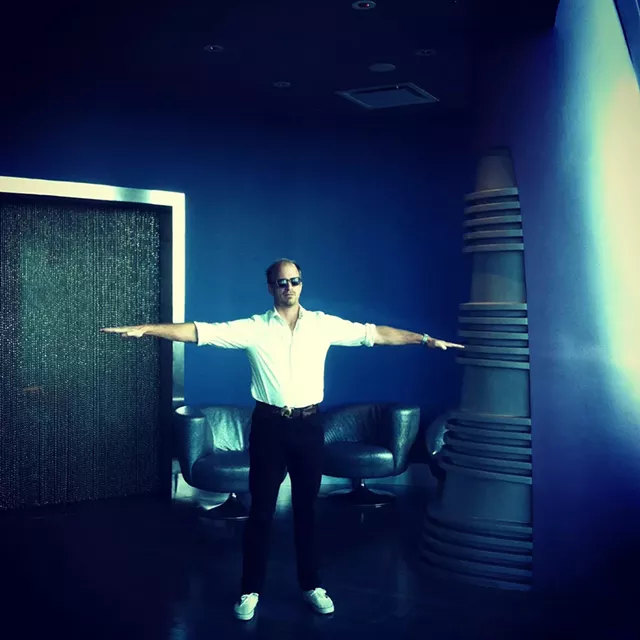 Bites in Brief
See? Off to great start! Moving on...
I caught my favorite show of the year last Saturday. Granted, the year is barely two weeks old. But still. The Burlington Does Burlington show at ArtsRiot was an absolute hoot.
If you missed it, the event borrowed the premise of the two 1990s Good Citizen comps of the same name, in which local bands covered songs by other local bands. (BTW, if you've never heard those albums, seek them out. You're welcome in advance.) Kelly Ravin covered Lowell Thompson. Wren Kitz did Paper Castles. Violet Ultraviolet did the Interior — an early 2000s band I'd totally forgotten about and was glad to remember. Villanelles did Ryan Power. And Swale did my all-time favorite Vermont band, the Pants. According to ArtsRiot talent buyer Paddy Reagan, BDB projects to be a series, so stay tuned for the next installment. Trust me, you won't want to miss it.
In the meantime, you can check out another new ArtsRiot venture this week: Local 400. The series features musicians and bands from the general neighborhood around the club. It's also on the early side, 7 p.m., which is a subtle-ish effort to cross-promote the club's restaurant — you get free admission to the show with dinner. Heading up the debut installment on Tuesday, January 19, are Ryan Ober and the Loose Ends and Ver Sacrum.
Last but not least, Tim McKenzie, of iconic BTV progressive bluegrass band Pine Island renown, is in the midst of a monthlong residency at Juniper in Burlington. The guitarist and songwriter is playing the swanky hotel bar every Friday in January. Each week, he's joined by a special guest or six that he's collectively calling the Cheese Dog Ramblers. BTW, that's the name of McKenzie's "dream band," which he says via email is "too big to play with all at once." So he's breaking them up into more palatable portions.
This Friday, January 15, a new vocal trio dubbed the Triplets of Songville will sit in and make their debut performance. The trio is composed of Deb Patton and Marsha Brewster (both of the Spiders) and Nancy Beaven. On January 22, expect a veritable hoedown, as Brent Weaver (guitar), Pappy Biondo (banjo, fiddle), Matt Schrag (mandolin) and Pat Melvin (bass), all regulars at the weekly Sunday Bluegrass Brunch Scramble at the Skinny Pancake, take to the stage. Schrag and Biondo will make a return engagement to close out the residency on January 29. That sounds fingerpickin' good to me. m
Listening In
A peek at what was on my iPod, turntable, eight-track player, etc., this week.
David Bowie, David Bowie
David Bowie, The Rise and Fall of Ziggy Stardust and the Spiders From Mars
David Bowie, Low
David Bowie, The Man Who Sold the World
David Bowie, Blackstar