2015 was a fascinating year in the local music scene. January through December was marked by major milestones, major controversies (both real and imagined) and, as always, killer music. So before we turn the page to 2016, let's take a moment and look back on some of the stories that rocked us in the year that was.
Grace Notes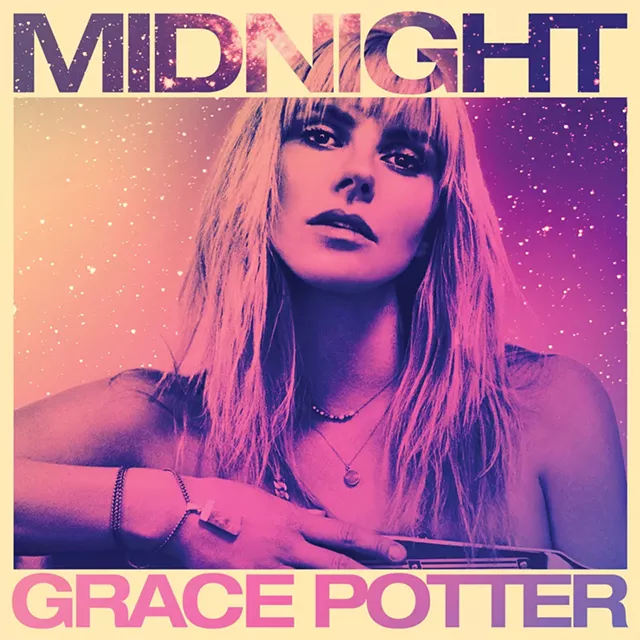 Grace Potter is not only a homegrown rock star, she's one of the most divisive. That trend continued in spectacular fashion in 2015.
In April, Potter announced she'd be releasing a solo album, Midnight, and would tour in support of the record that summer sans Nocturnals. Rumors that Potter would one day ditch her longtime backing band to reap the spoils of solo stardom had run rampant in Vermont for years. The announcement, coupled with a website redesign that omitted any mention of the Nocturnals, seemed to finally lend the rumors some credence. Then shit got weird.
Shortly after Potter's announcement, Nocs guitarist Scott Tournet made an announcement of his own on his Tumblr page: He wouldn't be touring with Potter in support of Midnight. On the surface, that wasn't exactly a revelation. Midnight is, after all, a solo record. Potter didn't tour with Tournet to support his solo efforts, either. But what he wrote next ignited speculation that Potter was not only striking out on her own for Midnight; the move might be permanent.
"At this time I can't comment any further on anything except to say THANK YOU for all the support you have shown the band and me over the years," Tournet wrote. "It has been a tremendous ride and meant the world to me. I sincerely mean that. THANK YOU. THANK YOU. THANK YOU."
In an August cover story in Seven Days, Potter said, "I have every intention of bringing the Nocturnals back." But she also cautioned that she didn't know when that might be, and that the band might not be exactly the same when it reunites.
In the meantime, Potter enjoyed her biggest year to date. She toured with the Rolling Stones. She sang the national anthem to open the 2015 NFL season in front of a national prime-time TV audience. And Midnight, on which she ditched blues-rock in favor of dance- pop, has largely been a critical success — though it didn't chart quite as highly as either of the last two Nocs records.
Still Gravy After All These Years
Matthew Thorsen
Nectar's
2015 saw several venerable music institutions reach significant milestones.
Radio Bean, the little hipster haunt that could, turned 15. Honky Tonk Tuesday, the popular weekly country residency hosted there by Brett Hughes, turned 10. Shortly after that birthday, Hughes handed the reins to a new ringleader, local songwriter Eric George.
Fabled Burlington punk club 242 Main celebrated its 30th(ish) anniversary. The hardcore haven in the basement of Memorial Auditorium scored some national shine from online media outlet VICE, which picked up on a Seven Days cover story on 242 in January. That story revealed how Vermont senator and presidential hopeful Bernie Sanders played a role in the club's birth in the 1980s, when he was mayor of Burlington.
The VICE headline, "How Bernie Sanders Shaped the Northeast Punk Scene," might be a case of clickbait-y overreach. But it is true that the teen center would not have come into being without the Mayor's Youth Office, which Sanders installed, or had he not overturned a previous mayor's Footloose-like ban on rock music performed in public spaces. On that, we can all feel the Bern.
Nectar's turned 40. Or was it Nector's? In either case, the iconic downtown Burlington nightclub celebrated four decades of gravy fries and rock music with blowout shows all year long. As an added bonus, the decades-long debate over whether original owner Nectar Rorris spells his name with an A or an O was finally, if messily, settled.
While those benchmarks were impressive, they still fall far short of that of WRUV 90.1 FM. The University of Vermont college radio station celebrated 60 years of being "Your better alternative."
Odds and Ends
Matthew Thorsen
Nathan Hartswick and Natalie Miller
After years of planning and fundraising and at least one location change, the first couple of local comedy, Natalie Miller and Nathan Hartswick, opened their bricks-and-mortar venue, the Vermont Comedy Club, in November. And the early returns have been glowing.
While the club's weekly slate of regional and national touring comics and improv troupes is impressive, the real boon is to the local comedy scene itself, which finally has a legit home. Comedy has exploded in Vermont in recent years, both in terms of quality and quantity. With a dedicated stage on which to hone their chops, local comedians will likely make even greater strides in 2016.
There were some huge shows in Vermont this year, perhaps none bigger than Neil Young at the Champlain Valley Exposition in July. Following an unfortunate ticketing snafu in April that led to lengthy waits — and wild accusations of foul play directed at Higher Ground Presents and FlynnTix — Young thrilled a near-capacity crowd in Essex Junction.
It was a good year for festivals in Vermont. In May, Waking Windows enjoyed its biggest and best showing yet, turning all of downtown Winooski into a giant rock club. In October, WW also branched out into a new market — Portland, Maine — for a one-day mini-fest.
The Burlington Discover Jazz Festival was a smashing success, highlighted by the great Mavis Staples throwing down on the Flynn MainStage.
Given uncertainty around its adopted home in the fields behind Burlington College, the Precipice downsized to a weekend-long, prom-themed bash at Radio Bean. Look for a return to larger, outdoor environs in 2016.
The Tweed River Music Festival returned in spectacular fashion in July, after a one-year hiatus. In its new location in Waitsfield, the three-day twangfest was a riotous hoedown loaded with greats of both local and national renown.
The Valley Stage Music Festival in Huntington ended its 10-year run in August. Though fans mourn the loss of one of Vermont's best small festivals, organizer Don Sheldon has stayed busy, curating the excellent, monthly-ish folk series P.M. Sundays in Richmond and presenting other one-off shows around the region under the Valley Stage banner.
Local children's songwriter Chris Dorman's 2015 album, Always There, was in consideration for a 2016 Grammy. Dorman didn't make the final cut. But next year's Grammy Awards will still have a mild local flavor. Rocky Dawuni's record, Branches of the Same Tree, released on Charlotte-based imprint Cumbancha, scored a nomination for Best Reggae Album.
Last but not least, we said goodbye to some talented friends in 2015.
Songwriter Maryse Smith left Burlington for the City of Brotherly Love in December. Before she moved to Philadelphia, she was kind enough to leave behind one of the best Vermont-made records in years, The Way It Is. Doom Service's Justin Gonyea also left town in December for Seattle. Maybe he'll run into songwriter Ryan Fauber, who landed in the Emerald City earlier in the year.
2015 also saw the passing of some important and beloved figures in local music. Trombonist, bandleader and educator Rick Davies died in early December after a long battle with cancer. Vermont Reggae Festival founder, WRUV faculty adviser and internationally renowned debate professor Dr. Alfred "Tuna" Snider also passed in December.
Listening In
A peek at what was on my iPod, turntable, eight-track player, etc., this week.
Sufjan Stevens, Songs for Christmas
Vince Guaraldi Trio, A Charlie Brown Christmas
Frank Sinatra, A Jolly Christmas
Bob Rivers, A Twisted Christmas
Emmylou Harris, Light of the Stable