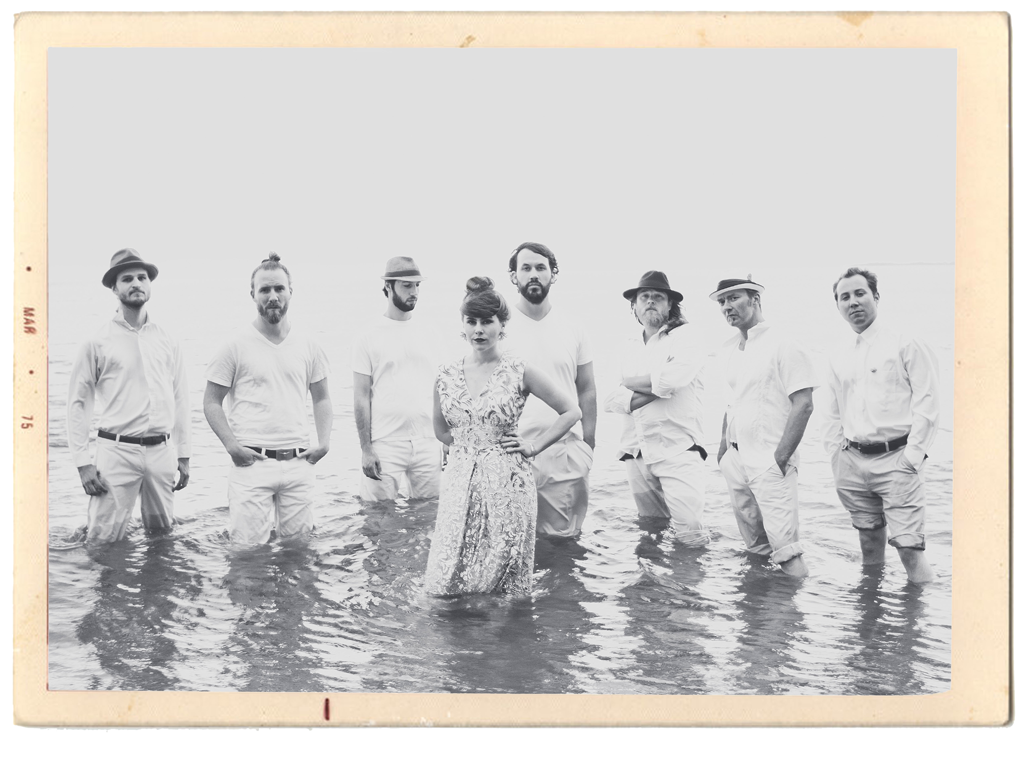 COUrTESy Of kaT wrIghT & ThE INDOMITaBlE SOUl BaND
Kat Wright & the Indomitable Soul Band
Welcome, friends, to the last Soundbites column of 2014. With New Year's Eve looming, there is certainly a lot to get to. But before we look forward, let's take a moment to look back and close the book on some of the stories that shaped the past year in local music.
2014 was the year of the music festival. From May to September, hardly a weekend passed without some outdoor hootenanny or another, many of them new, in Burlington and various locales around the state. So ubiquitous were festivals that it caused some of us — OK, me — to wonder if the region might be experiencing a bit of festival fatigue by late September. Still, it's hard to complain about too much of a good thing. Some highlights:
The fourth incarnation of the Waking Windows music and arts festival in May was the biggest and best yet. Transforming downtown Winooski into one giant, hazardously circular nightclub, the four-day blowout delivered more than 100 cutting-edge acts of local, regional and national renown. And all for $20, or less than your average ticket to see, say, a Pink Floyd or Sublime tribute band. So successful was the fest that the two primary architects behind it, Angioplasty Media and MSR Presents, merged into a single entity of unrivaled radness, Waking Windows Presents. That crew has been responsible for a remarkable number of great shows since, such as a Neutral Milk Hotel two-night stand, Future Islands, Nels Cline and Julian Lage, Ex Hex and Diarrhea Planet — the last of whom was recently named the best live act of the year by the scribes at Paste magazine.
(A quick aside: A good number of the 25 bands on that list played in Vermont this year — though we're still waiting on Kanye and Alice Cooper. If you're one of those people who complains that nothing cool ever happens here, shut up.)
While Waking Windows expanded its scope, another local fest, the Precipice, contracted. And it was a smart move by the folks from Radio Bean. Though smaller than the previous year by about half, the fourth annual Precipice was probably twice as much fun, which is saying something. Condensed to two facing stages and array of food and crafts booths in the field behind Burlington College, the Precipice retained its mysterious and eclectic feel but was far more intimate — it was sorta like hanging out at the Bean, but outside.
The Burlington College grasslands was also the site of another festival, WYSIWYG, produced by the ambitious lads from Signal Kitchen. A bit more upscale and with a wider focus on locavore food and art in addition to music, the debut edition of WYSIWYG was a promising, if not quite overwhelming, event. If nothing else, it was interesting to see how Alex Lalli and his SK crew used the space, in comparison to previous Precipice setups. Answer: quite awesomely, thank you. In fact, it's likely music festivals were just about the only things that went right at Burlington College this year. Something to watch in 2015: how the impending purchase of that parcel of land will impact future events there.
Should someone erect, for example, condos on that spot, Oakledge Park might make for a suitable alternative, as we learned when Benjy Adler and his Skinny Pancake pals held the first-ever Eat by Northeast festival there in September. Though more of a food festival with a side of music, EXNE was intriguing — and free! When I spoke to Adler at Grand Point North the weekend before EXNE, he was already wishing he'd bulked up the musical lineup. In retrospect, I'd agree that more rocking would have been welcome. I'd also suggest not scheduling the fest the weekend following GPN — see festival fatigue, above. Still, the reintroduction of Oakledge as a festival venue — many years ago it was home to the Vermont Reggae Festival — was itself a stroke of brilliance.
Courtesy of Abby Meaker
Kip Meaker
Moving on, 2014 saw the passing of several notable folks in the local music scene. Enigmatic guitarist and vocalist Kip Meaker died in August, leaving behind a legacy of monster riffs and devilishly wry one-liners. In April, Wayne Beam, a fixture at more nightclubs than we can count, passed suddenly. We'll miss his warm, goofy, gap-toothed grin. And in January we lost Beano Parker, cofounder of punk pioneers the Wards, considered by many to be the first punk band in Vermont. By the way, you can catch the surviving members of the Wards at Radio Bean in Burlington on Sunday, December 28.
On August 30, Burlington celebrated the first A-Dog Day, in honor of the late Andy Williams, the beloved DJ, artist and skateboarder who passed away following a yearlong battle with leukemia in late December 2013. The citywide bash was a party fit for a king. It will be interesting to see how the organization that bears his name and was responsible for the celebration, the Friends for A-Dog Foundation, continues to grow and expand on its mission in the coming year. We miss ya, Andy.
In other news: Canada eased restrictions on foreign bands performing in small venues, making it easier than ever for Vermont acts to cross the border legally. Longtime area bassist Mark Ransom, now based in Hawaii, was diagnosed with, and then beat, throat cancer. Drowningman, the best-known hardcore band in VT history, reunited. Spit Jack, possibly the most infamous punk band in VT history, broke up. And Grace Potter sang the national anthem at the NFL Pro Bowl, which, all things considered, was probably the best thing to happen to the NFL this year.
Auld Acquaintances
New Year's Eve is typically overrated. But I have high hopes for this year, because an unprecedented amount of ball-dropping local awesomeness is on tap to help ring in 2015. Seriously, check this out.
Following in the footsteps of Grace Potter & the Nocturnals and Rubblebucket, folk-punk Brattleboro natives the Devil Makes Three headline NYE at the Higher Ground Ballroom. (Pro tip: Show up early for Providence expats Joe Fletcher & the Wrong Reasons, who are currently making waves in vintage-country circles in Nashville.)
Moving west, the Monkey House has outlaw dirt rockers Waylon Speed — a band I'd wager might soon inherit that prestigious HG Ballroom NYE slot themselves. They're joined by local stoner-metal acolytes — and occasional surf rockers — Vultures of Cult.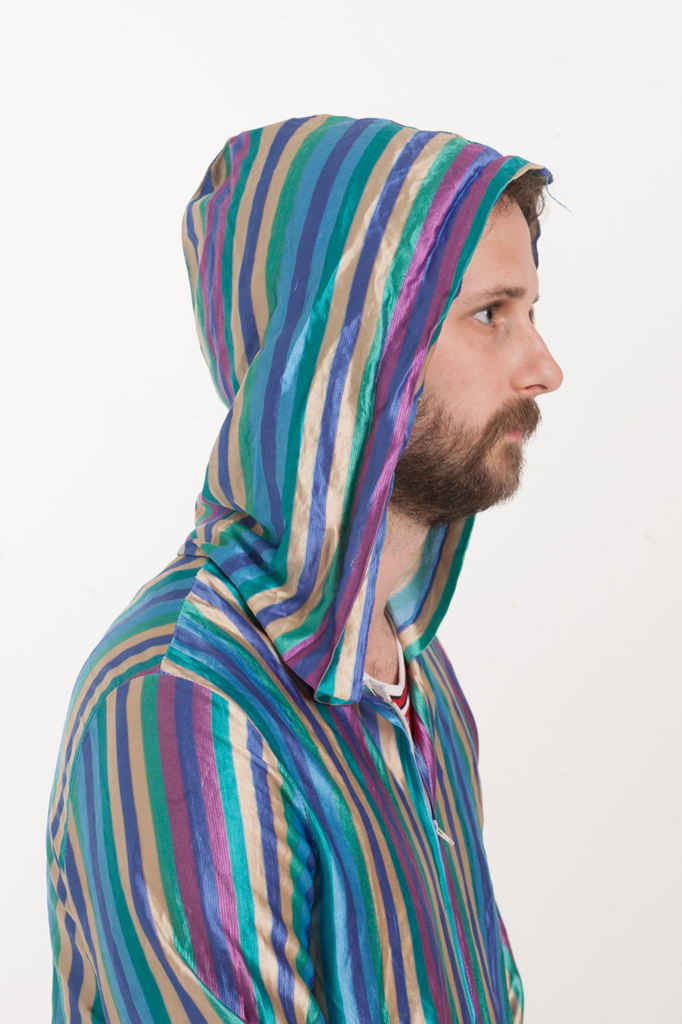 Madaila FILE: MATTHEW THORSEN
Madaila
Radio Bean — da musical scene! — hosts Burlington's sons of Death, Rough Francis, and the Brass Balagan, two of the most entertaining live acts around, albeit for wildly different reasons. (Full disclosure: RF's Bobby Hackney Jr. is a 7D employee.)
If you're wondering why Kat Wright & the Indomitable Soul Band aren't at the Bean, the joint where the band got its start, it's because they're at ArtsRiot for a Champagne-cork-poppin' formal. And speaking of excellent local soul and R&B, you could do worse than to check out a pair of exciting newcomers in Smooth Antics and Grundlefunk at the Skinny Pancake.
Indie-rock fans will want to be at Nectar's, which hosts Dj steal wool, Villanelles, Paper Castles and ascendant PBR&B outfit Madaila — formerly known as Plato Ears and DALY and, as of this writing, still currently known as Madaila. Meanwhile, the irie-inclined can get a special dose of MiYard Reggae Night upstairs at Club Metronome.
So, yeah. That's one hell of a New Year's Eve, right? Enjoy it. Be safe. And we'll see you in 2015.
Listening In
A peek at what was on my iPod, turntable, eight-track player, etc., this week.
Sturgill Simpson,Metamodern Sounds in Country Music
Spoon,They Want My Soul
Sam Amidon,Lily-O
Mirah,Changing Light
Joe Purdy,Eagle Rock Fire
The original print version of this article was headlined "It Was a Very Good Year"