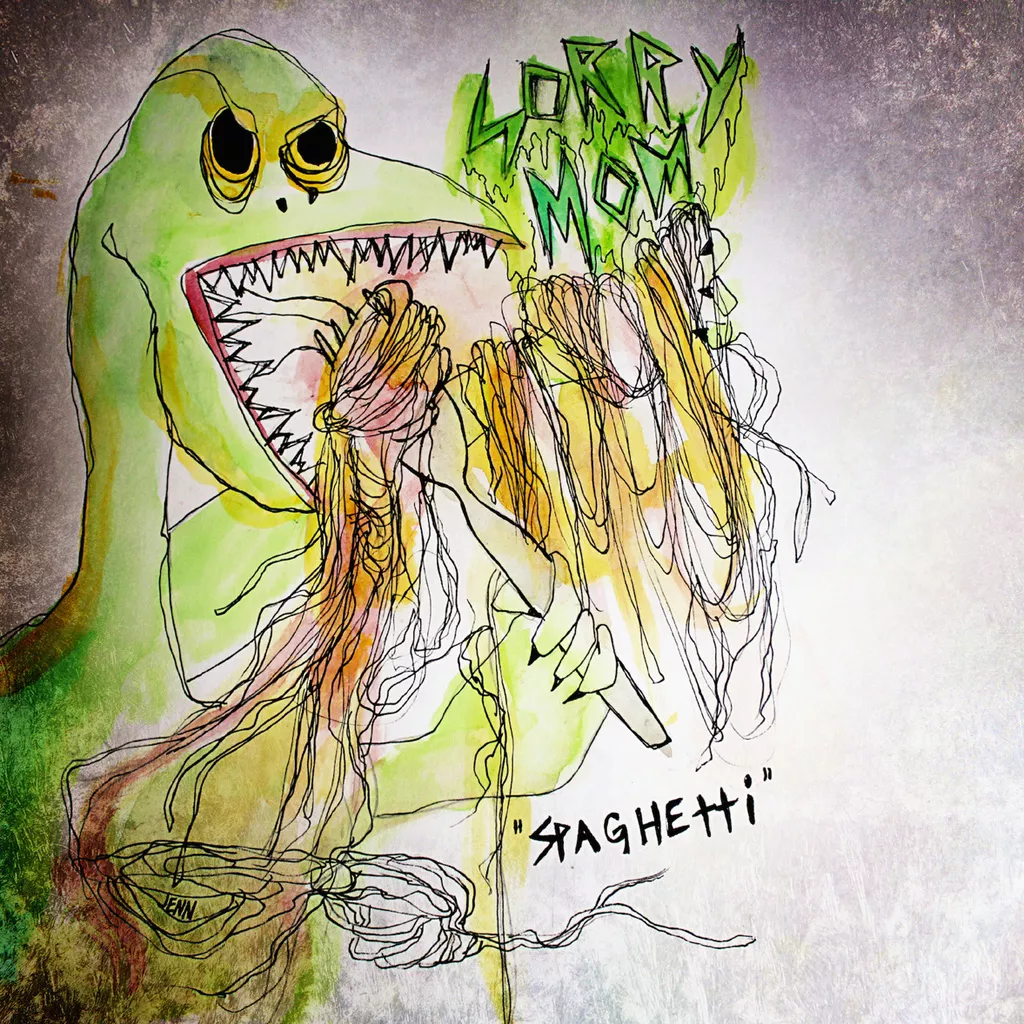 (Green Mountain Records, CD, digital download)
When metalcore caught fire from the hardcore-punk scene in the 1990s, it took off like a bottle rocket. While staying true to the simplistic, get-you-to-mosh song structures of hardcore, many bands started integrating more technical and melodic aspects of metal. It boomed almost overnight. When the smoke cleared, the bands that evolved with the transition went on to influence hordes of younger bands. The effects are seen today as this genre continues an endless merging of styles. One fine example is Sorry Mom, from West Braintree, Vt.
Borrowing melodic shades from the likes of Shai Hulud and the relentlessness of Converge, Sorry Mom's debut EP, Spaghetti, delivers four fast, efficient songs with a double-edged ethos of hope and resistance. One might not guess that Spaghetti, which was produced, engineered and mastered by Vincent Freeman, was recorded at Americana stalwart Bow Thayer's Woodshed Studio in central Vermont.
"Straight Up Livin' Real Life" kicks off the EP without any hesitation. Vocalist Jackson Jacques comes ripping in as the band follows suit. Gradually slowing to a stop midway, it takes off into the distance, ending with a breakdown to incite any moshers in the pit. Crushing guitar tones and persistent vocals relent only on the last note.
Social and environmental issues course through Spaghetti. Characteristic of the hardcore movement, Sorry Mom's unapologetic proclamations are not original, though they sound sincere.
Drummer Justin Aronson leads "Push It Back" with chaotic twists and turns. This track is cohesive and exemplifies Sorry Mom's strengths, both lyrically and dynamically. Aronson gives Spaghetti the speed and ferocity these songs call for.
On "Here's Where the Fun Begins," a Ferris Bueller quote launches a fast and meaningful two minutes and twenty-six seconds. Jacques channels the timbre of young Sean Ingram of Coalesce, asking, "Why can't we heal this world?/ Do better things to keep the peace ... spread the hope inside of me?"
Guitarist JT Day is on throughout Spaghetti. Contributing a well-balanced mix of melody and distortion, he provides consistent hooks while rounding out the feel of each song.
"March of the Anxious" reveals frustration with the lock on the doors of City Hall. It also suggests how to fix what's wrong by "tearing apart what's fake." This quickly shifting song about revolt might not worry the band members' parents as much as the town clerk.
On face value, Spaghetti seems to have a juvenile theme, but its content says otherwise. Many good bands break up far too soon, especially within the hardcore scene. One can only hope Sorry Mom is not one of them. These guys have managed to come together, write and record material in six months flat. The sounds on Spaghetti expose a tight and powerful outfit that has just scratched the surface.
Sorry Mom play Charlie O's in Montpelier this Thursday, May 15. Spaghetti is available at sorrymomvt.bandcamp.com.