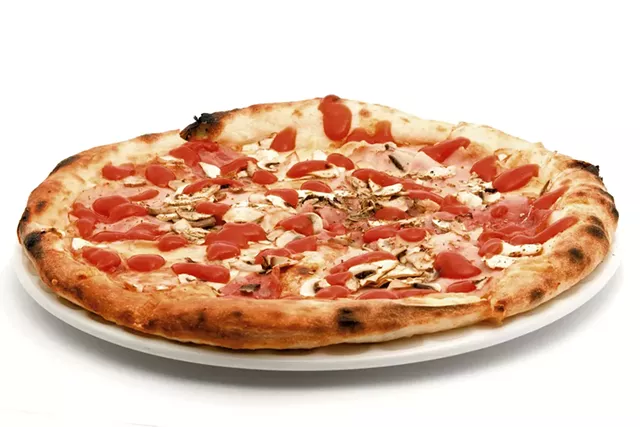 The former KFC building at 408 Shelburne Road in South Burlington will be reinvented once again, this time as a pizzeria, when Sorriso opens in early November.
Sorriso, which means "smile" in Italian, will serve 12-inch pies on a shell that is "fluffy but crispy," said owner Amir Jusufagic. It will be his first solo restaurant venture; Jusufagic owns Piesanos Burlington and the Beach House at North Beach in Burlington with his business partner Sani Pasagic.
"It's a dream of mine to do something like this," Jusufagic said.
The new restaurant will take over the space that most recently housed Tavern II. An 80-seat eatery, Sorriso will serve appetizers and salads in addition to pizza. The menu will include a platter of Italian meats, local cheeses and smoked beef with zeppole; burrata and garlic-roasted kale; and a burger served on a locally baked Mediterranean roll.
The bar at Sorriso will feature local beers, with the house red and white from Boyden Valley Winery & Spirits, according to Jusufagic. When the full liquor license comes through, craft cocktails will highlight spirits from Appalachian Gap Distillery in Middlebury.
Plans for the restaurant include bringing in local guest chefs, Jusufagic said. On Monday and Tuesday nights, food truck cooks will present their offerings at the pizza place.
"You don't go in a restaurant to fill your belly," Jusufagic said. "You got to try something and have a good time."
Sorriso joins Pizza 44 as the second new pizza joint south of Burlington's downtown. It will open weekdays at 4 p.m. and weekends at 11 a.m.