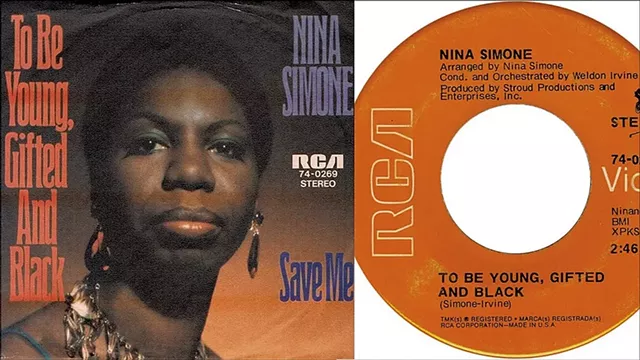 In a society filled with racial tension and violent images, it's so important that we talk honestly with our kids to help them understand the complex world in which they're growing up.
And yet, as parents, it's often difficult to know how to start conversations with our kids about topics such as racism and the fight for civil rights.
We all worry about how our words will be heard and perceived by others. Add in a dose of adolescent self-consciousness, and race becomes an easy subject to avoid around the dinner table. But, as parents, we have an obligation to expose our kids to ideas and history, even if it's hard, so that they can build their own understanding and help create a more tolerant world.
But where do we start?
Cue the music.
From Billie Holiday to Kendrick Lamar, countless artists have used music as a way to understand history, demand accountability and present a path forward.
During my 12 years of teaching English at Burlington High School, I often relied on music as an entry point to challenging conversations. Listening to music often made it easier for my students, who came from a wonderfully diverse range of backgrounds, to open up, say what they thought and, most importantly, share their own stories and experiences.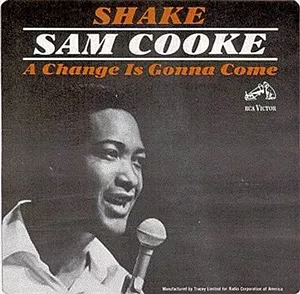 I later created a class called "Hip-Hop and Social Justice." I was consistently amazed by the way music helped kids process the complex role that race plays in our lives.
Below, find a selection of music that parents can use as a springboard for discussion. So much depends on the age of your children and your family's past experiences, but the hope is that these songs can inspire meaningful connection and dialogue.
Songs for Kids of All Ages
"Everyday People" by Sly and the Family Stone: Positive, upbeat and quirky, this song puts a playful spin on diversity and offers a message of acceptance.
"A Change Is Gonna Come" by Sam Cooke: Cooke's soaring vocals, as well as the simple story and profound symbolism, make this a perfect starting point for talking about racism.
"Blackbird" by the Beatles: It's exciting to reconsider this quiet gem from The White Album through the lens of civil rights, which is what Paul McCartney says he had in mind when he wrote it.
"Young, Gifted and Black" by Nina Simone: An irrepressible artistic force, Simone offers this direct and earnest song to inspire pride and confidence in a world that often has rigid ideas about who is considered "gifted."
"Alabama" by John Coltrane: Coltrane wrote this mournful jazz instrumental piece two months after the 1963 bombing of the 16th Street Baptist Church in Birmingham, Ala., that killed four young girls. Share the history with your kids, then listen together.
"Living for the City" by Stevie Wonder: A story sung with emotional anguish, this generational portrait captures the systemic racism so pervasive in American cities.
"Say It Loud, I'm Black & I'm Proud" by James Brown: Inspiring and unbelievably funky, this song is all about expressing unabashed pride in who you are.
"Cry No More" by Rhiannon Giddens: Released only as a video, this song was recorded after the 2015 mass shooting at a Black church in Charleston, S.C., and uses call-and-response and a somber chorus to capture the sorrow.
Songs for teens
If you have middle or high schoolers, chances are they're ready to dig into the deeper, more complex conversations these songs may inspire. For songs with explicit lyrics, do what feels right for your family; however, try not to make them an automatic barrier to discussion. Teens are often exposed to and can handle more than we realize. (* = explicit lyrics)
"Freedom" by Beyoncé (feat. Kendrick Lamar): An instant classic with an unforgettable verse by Lamar, Beyoncé's inspiring anthem is fierce and poignant.
"Changes" by 2Pac*: With 2Pac's inimitable flow, this song attempts to process decades of racial pain and violence, ultimately challenging us as a society to do better.
"Black Rage" by Lauryn Hill: Written in response to the death of teenager Michael Brown, who was shot by police in Ferguson, Mo., in 2014, Hill's poetry and vocals embody the anger felt by so many Americans of color.
"Alright" by Kendrick Lamar*: This uplifting song has become a staple of the Black Lives Matter movement and offers a complex but ultimately hopeful message of unity.
"Strange Fruit" by Billie Holiday: With lyrics that read like poetry, Holiday's haunting performance evokes the searing imagery of lynching.
This list only scratches the surface. Start looking, and you'll discover a wealth of inspiring music that responds to racism and the struggle for civil rights. Ask your kids what kind of music they like. Ask what inspires them. Then listen and learn together.