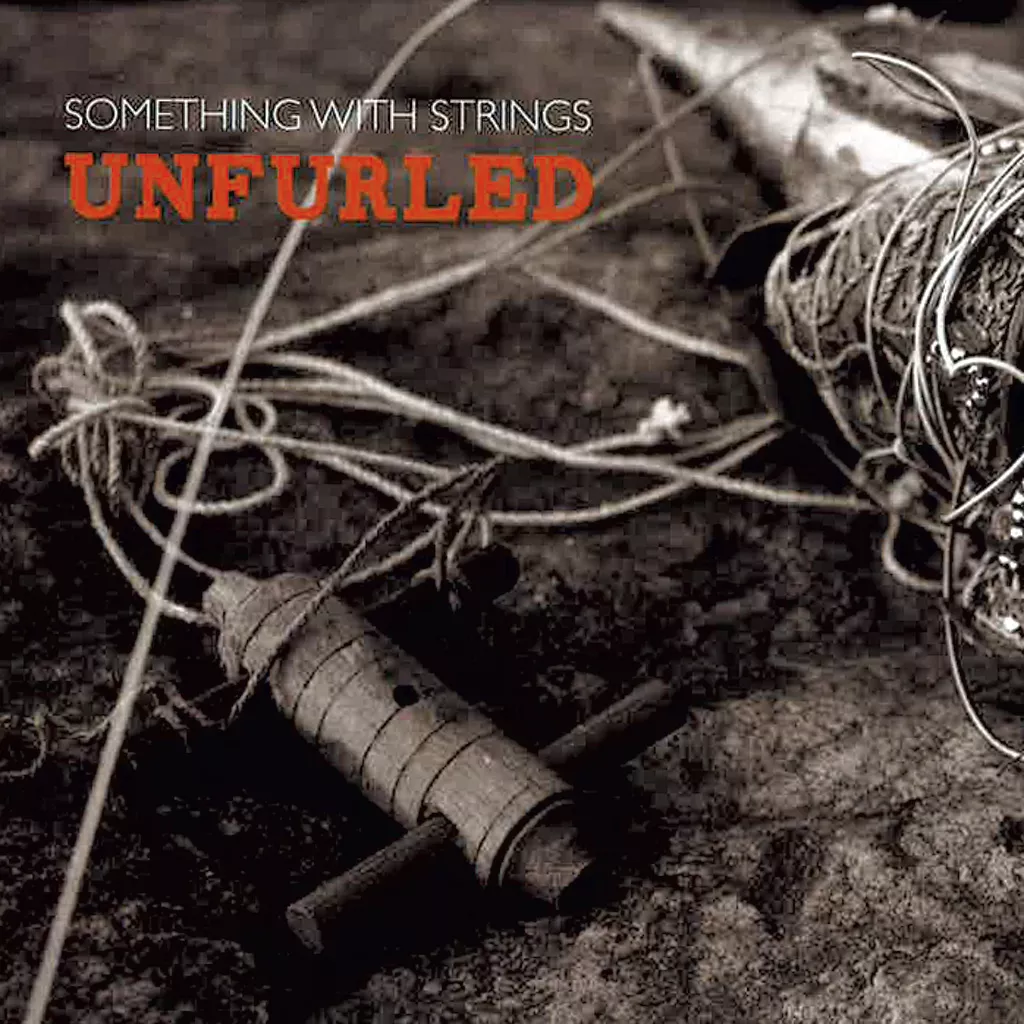 (Self-released, CD, digital download)
Something With Strings have been pickin' and grinnin' around Burlington for the better part of the past five years. Trading in an agreeable and familiar hybrid of bluegrass, pop and jam rock, the quintet exists, stylistically speaking, somewhere in the space between Old Crow Medicine Show, String Cheese Incident and the Avett Brothers. Their latest album, Unfurled — a follow-up to their self-titled 2011 debut — suggests that while SWS may not yet be in league with those acts, a little seasoning and perhaps a little more daring might just get them there someday.
SWS are capable instrumentalists who generally play with taste and admirable restraint. While their music has no shortage of wiggly, jamgrass grooves, the jamming, at least on record, is kept to a bare minimum. Instead, the focus here is on songcraft, which is generally solid. The band members write collectively and have a knack for boot-stomping, sing-along hooks.
Album opener "Keep On Turnin'" features an earworm-y multiharmony chorus that could easily be an OCMS outtake. Ditto "Hold On," a swaying little cut with a nice solo section featuring mandolinist Matt Francis and an unnamed fiddler trading languid lines.
Every member of SWS sings, but no individual lead vocal credits are given. Unfortunately, the record's main drawback is its inconsistent lead vocal performances. On the aforementioned "Hold On," for example, the good will built up by all that breezy instrumental work and catchy choruses is quickly squandered as the song builds to a multipart-harmony finish. Both lead and backing vocals are delivered hesitantly, which results in uneven pitch and almost no blend. It's an issue throughout the record, but is perhaps most egregious here, given how strong the rest of the song is.
SWS are clearly capable of better performances. On "Fine Lines," the intonation and blend issues are mostly solved. The result is one the record's finest tracks, a rambling, bluesy number that plays to both the group's instrumental strengths and vocal abilities. "Bus Girl" is a lively barnstormer that succeeds as much on cheeky charm as picking fireworks.
But for every solid cut like "Fine Lines" and "Bus Girl," there are clunkers like "Control." Here, dull songwriting and awkward phrasing make for a wince-inducing five-and-a-half minutes that no amount of mandolin soloing can fix.
Unfurled does reveal promise in Something With Strings. Bassist Luke Fox holds down a solid low end and is always in lockstep with guitarist Adam Howard. Pete Kraus is a sturdy banjo player who favors form over flash. Collin Cope plays a mean harmonica, and Francis is no slouch on the mando. If they put all those pieces together consistently — which they do in moments here — look out.
Unfurled by Something With Strings is available at cdbaby.com.