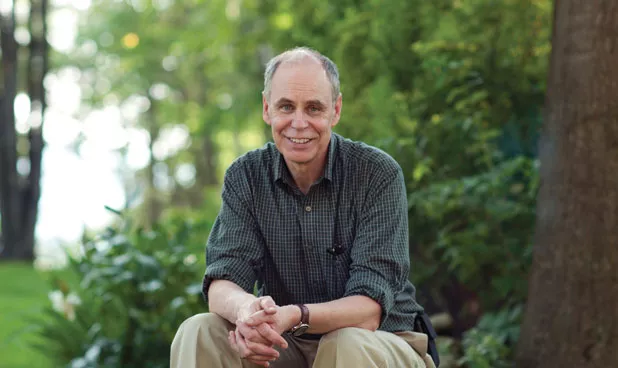 Earlier this month, a few dozen Vermonters gathered at the University of Vermont for a seminar billed as "Healthcare 101." But first, they had to wait for a half hour in the fluorescently lit hallways of the George D. Aiken Center for a security guard to open the reserved classroom.
"This is what's going to happen," quipped one sardonic attendee, trying the door handle. "You'll show up for health care and the doors will be locked."
The joke was the first of several indications that most — if not all — of the audience members at last week's seminar agreed on the "lesson plan." Tea Party-esque groups Vermonters for Economic Health and the Green Mountain Patriots convened the event, which featured presentations from opinionated doctors, lobbyists and industry experts. Front and center among the attendees was Republican gubernatorial candidate Randy Brock, jotting notes on a small pad.
"We want to have a balanced debate," said Jeff Wennberg, who directs Vermonters for Health Care Freedom. The group is slowly gaining attention as the state's sole organization devoted to blocking current health care reform policies. Though it's late to the debate, VHCF is riling up single-payer supporters and asking tough questions.
Wennberg became the organization's executive director in March and has been beating the drum ever since — in editorials and television appearances, and at events such as this UVM seminar. The former Rutland mayor complains that lawmakers "rammed" through a single-payer agenda without opening the floor to a conversation about alternatives. "We've got to slow down the train," he says.
Although he conceded he was preaching to the choir, Wennberg talked up the turnout: "Anytime you top 50 [people], it's a win," he said.
But for Wennberg and VHCF, it's going to be tough to "win" much territory these days: Health care reform is well under way in Vermont, and the train he wants to slow down has already left the station. Things got rolling in 2011 with the passage of Act 48, which promises to provide "comprehensive, affordable, high-quality, publicly financed health care … for all Vermont residents." That so-called single-payer system, known as Green Mountain Care, is slated to kick into gear in 2017.
In April, the legislature passed H.559, establishing the health care "exchange" mandated by the federal Affordable Care Act — aka Obamacare. Wennberg's group isn't happy about either bill but makes a distinction between them: Act 48 essentially laid out goals and plans; H.559 moves into implementation. With the latter, Wennberg notes, "a very critical line has been crossed."
Tall, thin and slightly balding, 59-year-old Wennberg brings plenty of public-policy experience to his leadership role at VHCF. He served six terms as Rutland's mayor, from 1987 to 1999. Four years later, he took over as commissioner for Vermont's Department of Environmental Conservation. Prior to landing at VHCF, he worked as a self-employed consultant with the Center for Climate Strategies, where his specialty was working with state governments to design climate action plans.
Wennberg is no stranger to contentious issues. In his work around climate policies, he specialized in holding facilitated meetings to moderate differences of opinions among dozens of state stakeholders.
"Everybody comes with their knives sharpened and their guns loaded," he says. "They're ready to duke it out. Over the course of the year, using tried-and-true methods, we find where there is the potential for agreement."
Health care isn't so different from climate policy, Wennberg says. Both issues are emotionally charged and deeply complex, and ideology often plays a role. As with global warming, he argues, finding consensus on health care requires a process — and he claims the state skipped that step.
"Because of that, we're relegated to irritants," Wennberg says.
Wennberg took over VHCF from the organization's founder, Darcie Johnston — a mainstay in Vermont GOP circles who now serves as the senior adviser and fundraising consultant for Brock. Wennberg says he pursued the job because of his deep reservations about the direction of health care reform in Vermont. But there was a practical reason, too: Confusion about federal climate policy, as well as tightening state budgets, meant his work as a climate policy consultant was drying up.
The work at VHCF is similar to that of a political campaign. Under Johnston's leadership, the group rolled out a few major media ad buys, including a commercial that aired frequently during this year's legislative session. Although there are no commercials airing at the moment, Wennberg says that is likely to change as the fall election approaches. For now, he and the organizational resources are focused on education and "persuasion."
That means dispelling what Wennberg says are a few myths about health care reform in Vermont: first, that it's a "done deal"; and second, that "it will never happen."
"Initially they were very hard on the 'anti, anti,'" says Wendy Wilton, Rutland city's treasurer and now a candidate for state treasurer. Wilton isn't officially affiliated with VHCF, but the group's website promotes her financial analysis of the cost of Green Mountain Care. Her projection, though widely disputed by members of the state's Green Mountain Care Board and the Department of Financial Regulation, predicts it would result in a deficit in excess of $2 billion by 2018.
Wilton notes some changes at VHCF that she attributes to Wennberg.
"Especially more recently, they're trying to ask a lot of really good questions," she says. They acknowledge health care reform of some shade is necessary, she goes on, but "what they're trying to do is say, 'Let's make sure it's a reform that will be beneficial.' In order to do that, we can't have a preconceived notion about what that reform is going to be. The dialogue needs to be broader."
But at Healthcare 101, speakers rejected single payer out of hand. St. Michael's College professor and state Senate candidate Robert Letovsky argued against government-run health care. A former Canadian citizen, he warned that when medicine becomes just "another line item" in a big budget, rationing is a real possibility. "Let's hand this whole thing over to that paragon of streamlined decision making and efficiency, the government," he suggested sarcastically, to the delighted chuckles of several audience members.
Burlington psychiatrist Robert Emmons and Rutland dermatologist Dan McCauliffe, both private practitioners, raised the classic physician concerns: that a government-run health care system would prevent doctors from making the best choices for their patients; that the medically needy might "immigrate" to Vermont; and that doctors could be forced to leave the state.
Single-payer advocates and their opponents do seem to have reached an impasse. The former accuse the latter of using fear to undermine health care reform. "My belief is that this organization is probably, at best, misguided," says Mary Gerisch, a retired human rights lawyer living in Bennington who volunteers for the Vermont Workers' Center.
The latter accuse the former of convincing the public "that single payer is the only alternative to the current system," Wennberg says. "A lot of people buy it, but it's just not true."
As a 501(c)(4), VHCF doesn't have to disclose its funding sources. And there have been plenty of allegations that out-of-state insurance companies — sworn enemies of single payer — are contributing handsomely.
Wennberg says confidentiality is important for the group's donors — 90 percent of them are Vermonters, he claims. Some are health care providers, he explains; others work for companies that would frown on advocacy of this sort. He notes that his 20-hour-a-week job is the organization's only paid position.
For Wennberg, it's something of a role reversal. When he was commissioner of the DEC, organizations like VHCF were a thorn in his side. He now concedes, "We wouldn't get to the right result without someone in that role taking that position. I have a great deal of respect for how this is supposed to work."
That is, challenging conventional wisdom. Brock, who is running against incumbent Gov. Peter Shumlin, points out that even though the House passed H.559 with an 88-38 margin, polling suggests that Vermonters as a whole are far less supportive. A May poll from Vermont Business Magazine, WCAX and radio station WDEV shows that just fewer than half of those polled — 47.8 percent — favor a single-payer system; 35.7 percent said they are opposed.
"It becomes very difficult for many citizens to evaluate where we are on health care reform because the details aren't there yet," says Brock. "I think it's important that a wide perspective of views be presented on the subject."
But why didn't that happen sooner? Wennberg's theory is that single-payer opponents got complacent during the Douglas administration; they knew reform wouldn't happen under his leadership, and didn't mobilize quickly enough after the 2010 election. It was Johnston, he says, who recognized the convergence of philosophies and agendas, and saw the need for an opposition group to challenge Shumlin's proposals.
"Unfortunately, it was a realization that came very late," Wennberg says. "Send me back in time, and I'd be advocating like a madman back in 2007 to do this. All we can do now is try to correct the error and try to make up for lost time."
Steve Kimbell, the commissioner of the Department of Financial Regulation, sees it differently. "That debate is over," he says. "We had a gubernatorial election, and my boss ran on this issue. Now we're in the implementation stage."
Wennberg is "just wrong" about a "freight train" barreling down the track, according to Kimbell. "We are not moving fast enough," he says. "I feel a great sense of urgency to get going."
The original article mistakenly identified Wendy Wilton as a candidate for state auditor. In fact, Wilton is running for state treasurer. The author regrets the error.