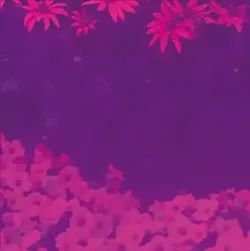 SnakeFoot, American Dream
(Self-released, digital download)
Given that it's election season, it's timely that Burlington's Ross Travis, aka SnakeFoot, has titled his new four-song EP American Dream. The concept invariably comes up in speeches and debates, but what exactly is the American dream in 2016? It's a subject of heated discussion, and many believe that it no longer exists. Perhaps Travis and his associates aren't attempting to answer that question, but rather are reveling in the self-satisfaction of coming together to do what they love. That's a dream in and of itself.
American Dream showcases Travis' growth as a producer, as well as contributions from many of his associates. Billy Dean of Billy Dean & the Honor Roll, Steph Heaghney of Smooth Antics, Haley Fenn and Gaby Hernandez all provide vocals. Local composer Brendan Fay adds piano.* Longtime collaborator Brian Raymond plays synth. Even though the EP is brief, the songs feel more fully realized than much of Travis' catalog. His and Heaghney's limited-edition All Gifted/Trouble EP, released earlier this year, hints at this progression.
Travis works out of left field. But the hip-hop production on American Dream comes remarkably close to familiar, at least beat-wise. His flourishes and embellishments remain experimental. His sounds are often obscured with filters and effects, making it difficult to tell which are synthetic and which are organic.
On the opening track, "American Dream," Dean and Heaghney trade off on lead as cascades of guttural, alien-like sounds slide and bend around them as if surrounded by a collection of warped Zube Tubes. Dean continues to flow in full effect on "Coulda Been," wherein she delineates a laundry list of woulda-coulda-shouldas.
The standout track is "Dandelion Crown." Brisk hi-hats punctuate Heaghney's languid vocals, which gently roll over Raymond's wobbly synth work. Dean jumps back in with another urgent freestyle assault.
"Five Gardens," the EP's closing track, doesn't fit with the other three, yet it doesn't feel tacked on. It has no beats nor vocals and prominently features Fay's emotionally charged piano work. The track is essentially jazz and makes for a sparse, powerful closer.
As Travis continues to grow, he'll likely produce more thought-provoking works like the ones housed in American Dream. If the true American dream is still defined by working hard to achieve your goals and reach fulfillment, then Travis is well on his way to dreamland.
American Dream is available on Soundcloud.
*Correction, October 27, 2016: An earlier version of this review incorrectly categorized contributing musician Brendan Fay. He previously made electronic music under the name Moonlighter, but does not currently use computers to make music.