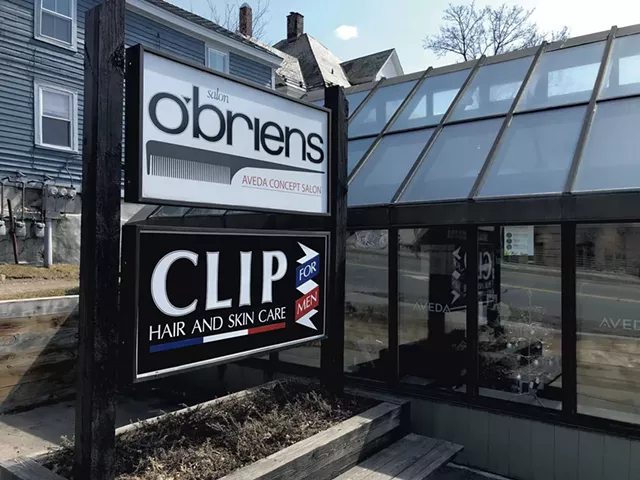 Sally Pollak
Back Bar, coming soon to O'Briens Salon
A Burlington hair salon will soon offer more than coffee and tea to customers stopping in for a cut or color. O'Briens Salon at 247 Main Street is adding a small bar to its business.
The Back Bar is expected to open by mid-May for salon customers, said Michael O'Brien, a partner in the business. A separate lounge area that will be open to all — whether or not they're salon customers — should start serving shortly thereafter, he said.
That lounge area will seat about 15 people, O'Brien said, and serve beer and wine to start, with the possibility of a full liquor license to come. The Back Bar will also offer snacks of local cheeses and meats.
While he's heard of businesses pairing a beer with a cut in other cities, O'Brien said, "We're hoping this is the first in the Burlington area, and maybe in Vermont."
Will the model of blow-dry and brews catch on? O'Brien thinks his customers are ready. "We've had plenty of people come in, and when we offer them tea or coffee, a lot of people have said, 'Do you have anything else?'" he said. "'Wine or beer?'"