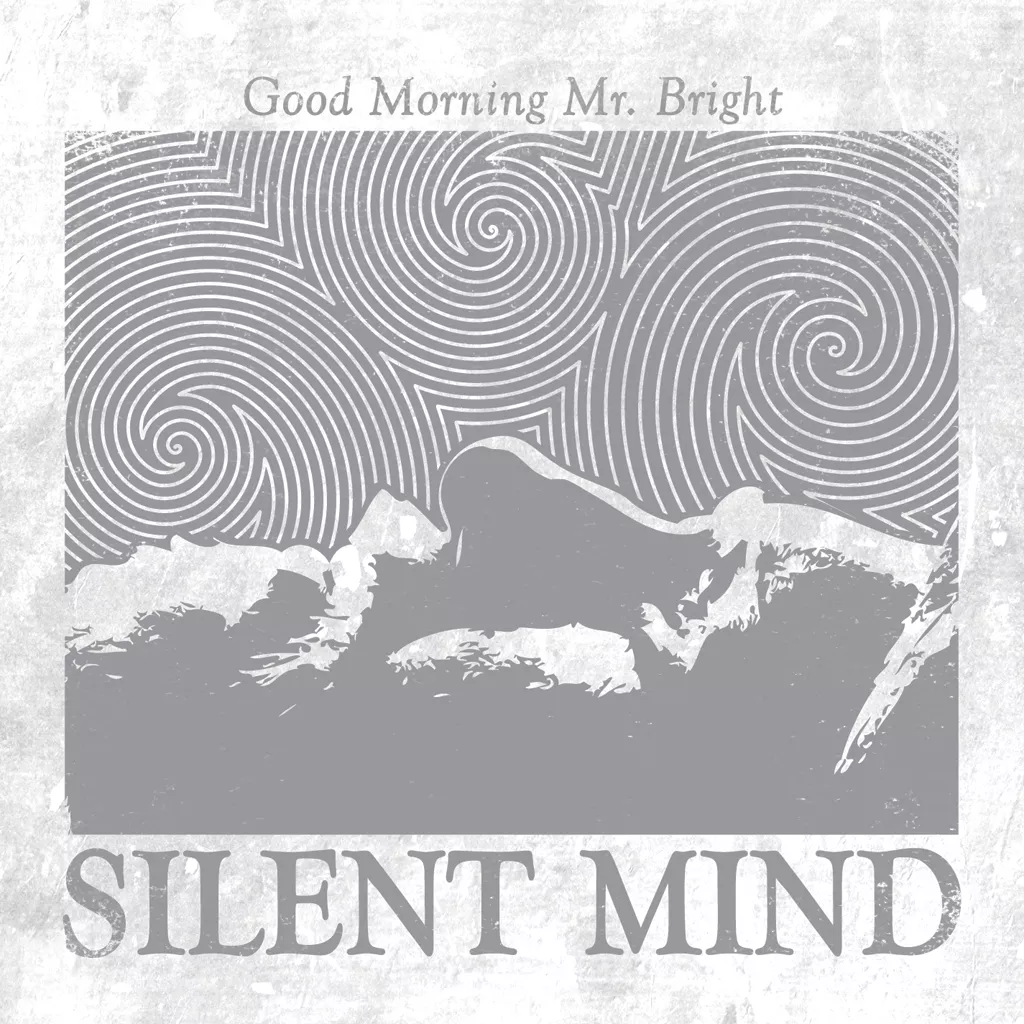 (Chakra-5 Records, CD, digital download)
Jamie Bright seems like one helluva happy fella. On his latest release as Silent Mind, Good Morning Mr. Bright, he tells us as much right from the get-go. Over a bright and bouncy acoustic groove that recalls Strangefolk at their most poptastic, he sings, "Woke up this morning, walked outside to watch the sun. / I breathe in the air and think about all I have done. / Working each day, I'm paving the way to fulfill my dreams. / Happy to know there's no worries and I have everything." With that serene scene set he then launches into the chorus: "Ooh la la la / la la la / I'm happy." Then the surprise kicker: "Ooh la la la / la la la / who cares?"
As on his two previous SM releases, here Bright writes in a straightforward fashion that generally eschews metaphor in favor of more direct expression. In earlier recordings that tendency, while well intentioned and genuine, led to overly simplistic and clichéd songwriting. Though he's a talented singer with a natural feel for pop hooks and melody, that was a critical weakness. But on Good Morning, Bright's forthright style is a strength. He doesn't require his listeners to parse dense wordplay. He simply shoots from the hip, and the results are often compelling.
"Say Something" is a gripping tale about an uncertain lover. Bright sets the scene efficiently, evoking his own sense of insecurity and doubt and cutting to the core of his despair with one devastating line: "Headed up the stairs, locked the door, went to sleep on a hardwood floor." He is similarly effective on cuts such as the breezy ballad "Pure Light," the contemplative "Down and Out" and, perhaps the album's most dynamic and richly told song, "Caroline."
Occasionally, old habits do get the best of Bright. For example, "Our Generation" barely rises above bumper-sticker wisdom as he sings, "The more I think about it / it's our generation. / There's no doubt about it / we were raised to be complacent. / The more I think about it / it's our generation. / Boomers did it for themselves / now we must heal our nation." But even when Bright succumbs to limp inspirational platitudes, his performance, and that of his backing band, is usually enough to gloss over any imperfections. The ear-wormy hook for "Our Generation," is as ready-made for a fist-pumping sing-along as you'll hear — provided you don't think too deeply about what you're singing.
Bright is a tremendously gifted vocalist who can croon in a clean, pure-toned tenor or a raspy growl with equal effectiveness. He's surrounded himself with a phenomenal backing group that includes pedal-steel player Brett Lanier, guitarist Brett Hughes, multi-instrumentalist Skye Lewin and bassist Alex Budney, to name a few. That's a powerful combination of talents, and one that generally makes Silent Mind's Good Morning Mr. Bright a satisfying record.
Silent Mind play a record-release show with numerous special guests at Nectar's on Monday, September 29. Good Morning Mr. Bright will be available at silentmindmusic.com on Tuesday, September 30.