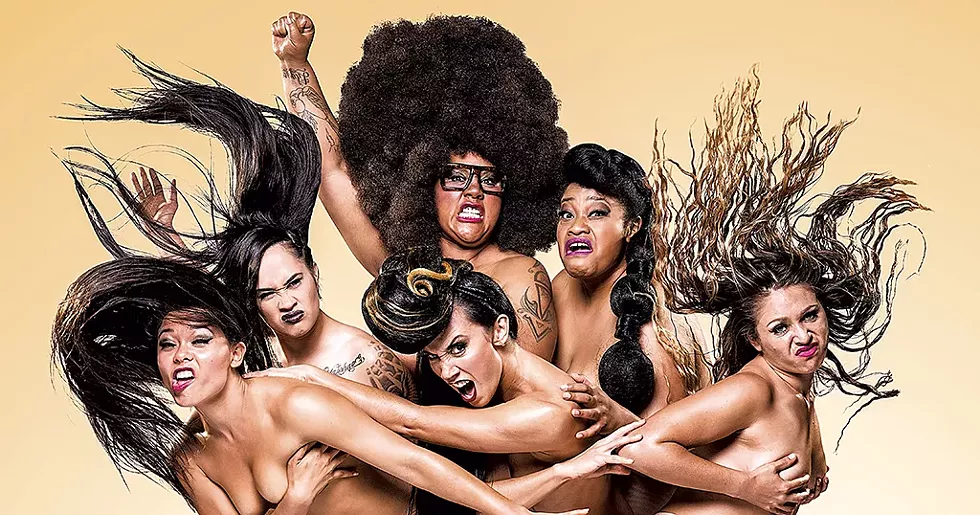 Courtesy of Dylan Evans
Hot Honey Brown
For at least one Vermont arts organization, the 2018-19 performing arts season has gotten off to a shaky start. If you hadn't heard, late last month a water main burst on Main Street in Burlington, just under the Flynn Center for the Performing Arts marquee. The busted pipe flooded the FlynnSpace, causing extensive damage to the basement black box theater. While repairs are well underway, two shows scheduled for the room in September have been moved to the MainStage theater.
Yet, as the new executive director of the Flynn, Anna Marie Gewirtz, recently told Seven Days: "The show must go on."
That's the oldest saw in showbiz, but for good reason: For as long as performing arts have existed, presenters have encountered obstacles. Granted, freak floods are an extreme, bordering on biblical, example. But there are always challenges.
Financial issues typically top the list, complicated by advancing technologies that compete for entertainment time and dollars. This is to say nothing of political administrations that perpetually threaten to pull the plug on arts funding.
None of these hurdles is exactly news. But the point is nonetheless worth making: Ensuring that one show goes on can be a difficult and thankless task. Ensuring that hundreds of performers will have a chance to thrill, amuse, inspire and provoke theatergoers is an epic endeavor.
And yet, every year Vermont arts presenters do just that. From community theater productions to Broadway blowouts, from intimate acoustic concerts to orchestral galas, from outrageous standup to fearless storytelling, from gravity-defying cirque to impossibly elegant dance, from exotic sounds to familiar Americana, the shows do go on.
Over the next nine months, Vermonters will reap the bounty of those efforts. The question is: Where to begin?
What follows is a representative sampling of the 2018-19 season in venues around the state and beyond. This issue spotlights performances across a breadth of genres and recommends a few others of similar appeal. And these are only a fraction of the entertainments that await us.
Here's a suggestion: From among these highlights, find shows that suit your taste. And then take a chance or two on something new and different. Because if the folks who bring these spectacles happily brave financial risk, political mood, Netflix and even floods to do so, you can bet the results are worth it.
Tickets, please!
— Dan Bolles
Hot Brown Honey
Friday, April 26, 8 p.m., Flynn MainStage, $15-42.
Its show is titled Fighting the Power Never Tasted So Sweet, but Australian theater group Hot Brown Honey isn't here to sugarcoat, well, anything. As musical director Kim "Busty Beatz" Bowers told Television New Zealand in 2017, "At the base of Hot Brown Honey is that we won't apologize for who we are."
There's no doubt that the revue-style production is tons of fun. Cofounders Bowers and Lisa Fa'alafi have created a high-octane combination of dance, comedy, song and burlesque set against a giant honeycomb backdrop and a bangin' hip-hop soundtrack. But the show, which earned rave reviews at the 2016 Edinburgh Festival Fringe, isn't just entertainment for entertainment's sake.
The six female stars slap back at the male gaze and tackle issues of gender, sexism, colonialism and race through acts that range from hilarious to raunchy to heartbreaking. A Hula-Hoop routine skewers Western entitlement. Fa'alafi challenges "dusky maiden fantasies" in a tropical dance number. Performer Crystal Stacey uses aerial silks to depict a woman struggling to escape domestic violence.
Whether they relate to the show or have to face some uncomfortable truths, audience members will have a good time in the process.
— Kristen Ravin
If you like this, try...
Nothing else is like hot brown honey!
Lea DeLaria: Live in Concert
Friday, October 12, 8 p.m., Hopkins Center for the Arts, $27-60.
The Hop's web page for Lea DeLaria doesn't offer an advisory about her show's explicit language and adult content. The presenters must assume their audience is familiar with the actor who portrays Carrie "Big Boo" Black, the beefy, butch inmate in the Netflix series "Orange Is the New Black."
In 2016 DeLaria, who is also a comedian, musician and activist, appeared on "Conan." She had TBS censors working overtime while she explained her dramatic weight loss.
"It's because they told me that I had diabetes, high blood pressure and high cholesterol all at the same time," DeLaria told Conan O'Brien. "So basically all I can eat is pussy." O'Brien just sat there, dumbstruck, while the audience roared.
DeLaria told Stylelikeu's "The What's Underneath Project" web series that she has devoted her life to putting a positive spin on butch stereotypes. "Butches have to be really good at everything," she noted. "That's our thing."
DeLaria's live performance proves as much, juxtaposing her raunchy humor with her soulful, David Bowie-inspired vocals from her 2015 release, House of David. But it's a safe bet that many fans will turn out for her pussy jokes alone.
"It's been my mission to turn 'cunt' into a positive word ... like, 'That cheesecake was cunt,'" DeLaria told Stylelikeu. "I love a cunt. Who doesn't love a cunt?"
Who, indeed?
— Ken Picard
If you like this, try...
Josie Leavitt, "So This Happened," Thursday and Friday, September 20 and 21, 8 p.m., Flynn MainStage, $20.
Brian Regan, Sunday, October 21, 7 p.m., Flynn MainStage, $49.50-60.
Sam Jay, Thursday, October 25, 7 p.m.; and Friday and Saturday, October 26 and 27, 7 and 9:30 p.m., Vermont Comedy Club, $15-27.
Nicole Byer, Thursday, November 15, 7 p.m.; and Friday and Saturday, November 16 and 17, 7 and 9:30 p.m., Vermont Comedy Club, $15-27.
The Ladies of Laughter, Saturday, April 6, 7:30 p.m., Chandler Center for the Arts, $27-37.
Angélique Kidjo: Remain in Light
Wednesday, April 3, 7:30 p.m., Flynn MainStage, $15-50.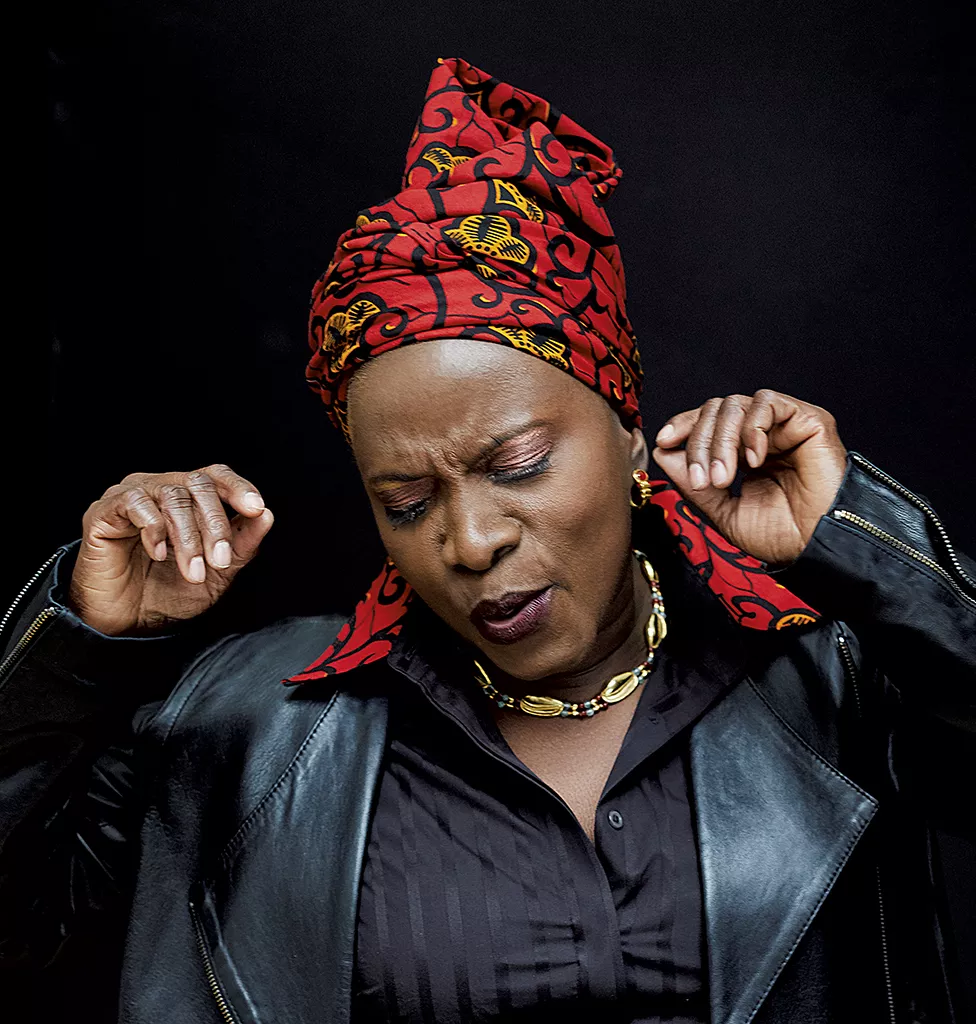 COURTESY OF DANNY CLINCH
Angélique Kidjo
Talking Heads' 1980 album Remain in Light ranks among the American new wave band's most famous and influential. Led by singer David Byrne, the group built the eight-song collection largely on African-styled polyrhythms and textures, citing the master of Afrobeat, Fela Kuti, as inspiration. Thirty-eight years later, Beninese artist Angélique Kidjo and her eight band members have reimagined that record, stripping its tunes to their essence and rebuilding them with unmistakably African elements for an album of their own, also called Remain in Light.
What's most striking about Kidjo's deconstructed vision of Talking Heads' Brian Eno-produced work is the overall change in tone. Remain in Light was born at the height of the Cold War, and the panic and paranoia of that era can be heard in Byrne's idiosyncratic lyrics. Global politics are similarly tense in 2018, yet Kidjo opted to imbue her version of the album with vibrant, optimistic tones: explosive percussion, joyous vocals and exultant horns. That newly brightened atmosphere is especially evident in concert.
Though it would be easy to view Kidjo's take on Remain in Light as an indictment of cultural appropriation, that's not exactly her aim. As she told Rolling Stone in March, "Acknowledgment has always been part of the problem of cultural appropriation, so if you take something from someone, just acknowledge it. And [Talking Heads] were open about how Fela inspired them." Similarly, Kidjo is open about how Talking Heads inspired her to bring their music back to Africa.
— Jordan Adams
If you like this, try...
Dina El Wedidi, Wednesday, October 3, 8 p.m., Higher Ground Showcase Lounge, $20.
Youssra El Hawary, Friday, October 12, 7:30 p.m., Lebanon Opera House, $8.50-18.50.
David Bowie's 'Blackstar,' Saturday, October 13, 8 p.m., Flynn MainStage, $15-58.
Mamadou Diabaté, Wednesday, November 7, 7 p.m., Hopkins Center for the Arts, $14-25; and Sunday, November 11, 7 p.m., FlynnSpace, $25.
Ballet Hispánico
Saturday, April 20, 8 p.m., Flynn MainStage, $15-48; and Friday, April 26, 7 p.m., KCP Presents Performing Arts Series at Lyndon Institute Auditorium, $15-48.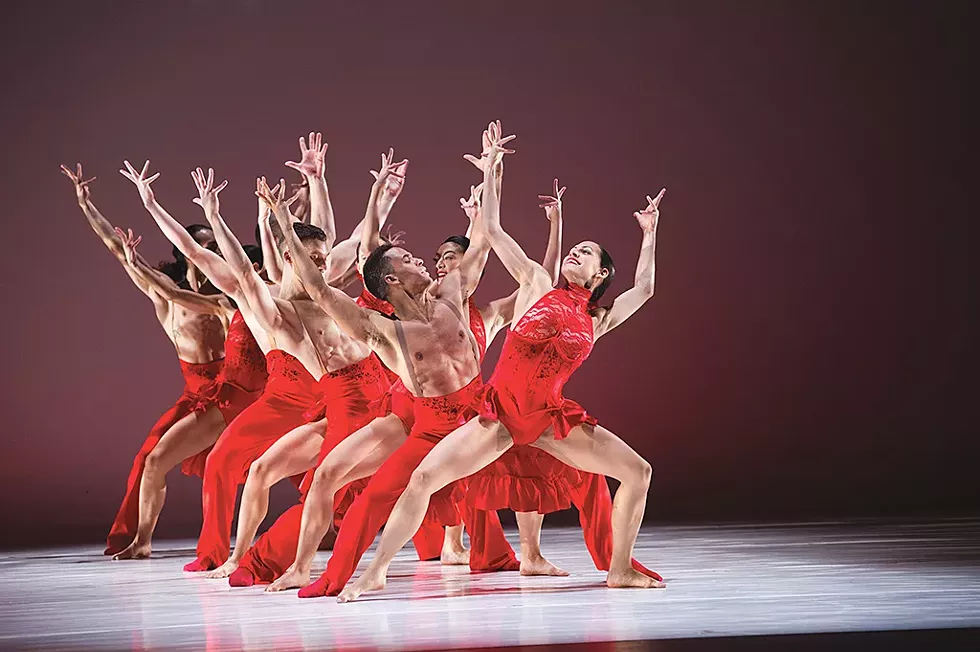 COURTESY OF PAULA LABO
Ballet Hispánico
In a recent performance by Ballet Hispánico, one dancer extends her leg in a ballet arabesque, twirls her hands in flamenco-inspired patterns and then saunters away from two men as they grasp ardently at her skirt's long red train. In this work and others in Ballet Hispánico repertory, dancers fuse ballet, contemporary dance and Latin forms in a vibrant representation of a multicultural world.
The thread in the company's repertory "is each choreographer's passion for their culture," says CEO and artistic director Eduardo Vilaro in a company video.
In Burlington and Lyndon Center, the company of 14 dancers from Spain, Cuba, Italy and the U.S. performs three works: Michelle Manzanales' "Con Brazos Abiertos" expresses the conflicts inherent in being a Mexican American living in Texas; Colombian Belgian Annabelle Lopez Ochoa's "Línea Recta" flips machismo on its head through a powerful female presence; and Mexican Tania Pérez-Salas' "Catorce Dieciséis" is a kinesthetic journey into the circularity of life as expressed by mathematical infinity pi.
When Ballet Hispánico performed at Catamount Arts Center in the 1980s, "audiences loved them," wrote KCP Presents Performing Arts Series director Jay Craven by email. "We decided that it's time to bring them back." In Lyndon Center, students get a special showing during the day, and youth and adults extend, twirl and saunter with company members at center-hosted dance classes.
— Elizabeth M. Seyler
If you like this, try...
Les Ballets Trockadero de Monte Carlo. See page 36.
Black Violin
Thursday, October 25, 7:30 p.m., Barre Opera House, $27-47.
COURTESY OF COLIN BRENNAN
Black Violin
Black Violin play classical music the likes of which you've never heard. Or perhaps, more accurately, Black Violin play hip-hop the likes of which you've never heard. The Florida duo, composed of violist Wil B (Wilner Baptiste) and violinist Kev Marcus, specializes in a unique hybrid of styles they've dubbed "classical boom." We might also go with "boom-Bach."
Fusing the compositional intricacies of classical music and the swaggering rhythm of rap — with a bit of bluegrass and rock thrown in for good measure — Black Violin shatter musical boundaries along with preconceptions of what those genres are supposed to look and sound like. Witness the title track of their 2015 album Stereotypes, which features a spoken-word intro that frames their music as "crushing people's perceptions of not only what a violin can do or what music can sound like, but of what a black man is capable of."
Black Violin are clearly capable of quite a bit. They've worked with Kanye West, Tom Petty and Aerosmith, to name a few. They've performed at three Super Bowls, as well as at an inaugural ball for Barack Obama in 2013. But, as they note before every show, whether for the president of the United States, at clubs in South Beach or at a small opera house in central Vermont: "Rule No. 1 is that this is a party."
— Dan Bolles
If you like this, try...
Ana Tijoux & Flor de Toloache, Friday, January 18, 8 p.m., Hopkins Center for the Arts, $17-25.
Herbie Hancock, Wednesday, February 6, 7:30 p.m., Flynn MainStage, $25-90.
The Queen's Six
Friday, February 22, 7:30 p.m., Lane Series at UVM Recital Hall, $10-40.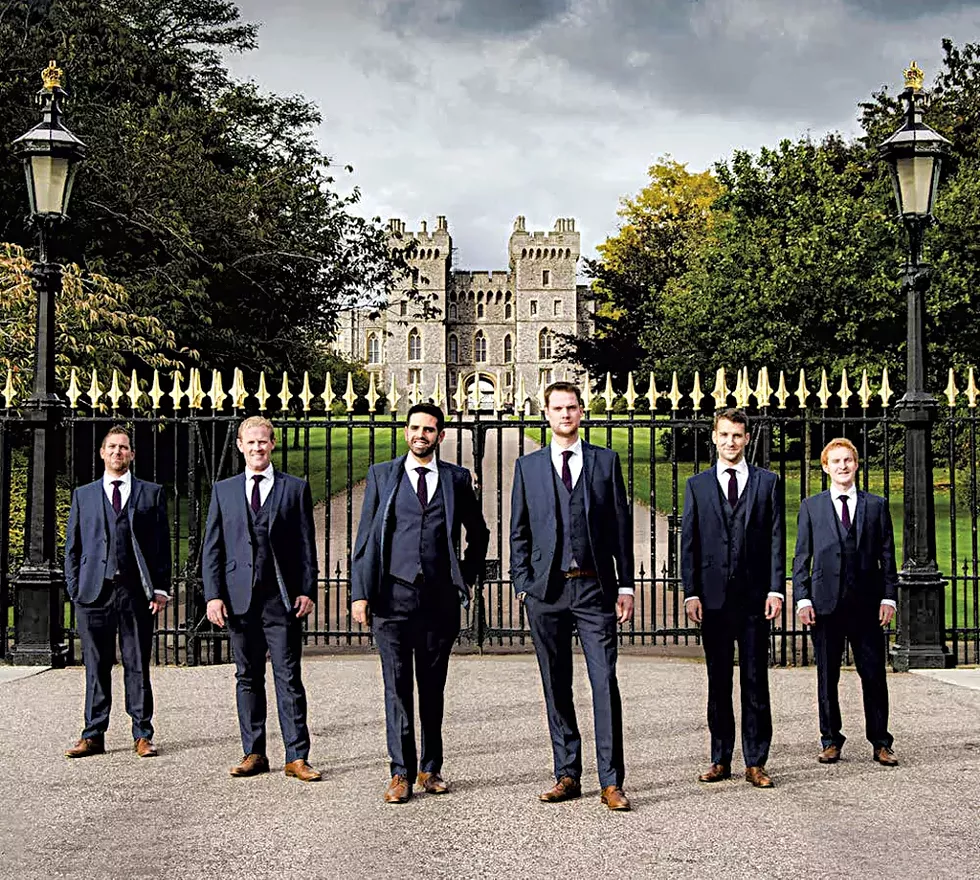 While most of the Western world experienced the recent nuptials of Prince Harry and Meghan Markle from afar via social media, the Queen's Six had a slightly more intimate vantage: They performed as part of the royal wedding.
The British vocal ensemble formed in 2008 to honor the 450th anniversary of the ascension of Queen Elizabeth I. Currently, they serve as the professional male vocal ensemble to Queen Elizabeth II and the royal family. (In case you were wondering what separates kings and queens from mere peasants: Royals apparently have their own singing groups.)
While we like to imagine the sextet tailing Queen E or Prince Chuck around Buckingham Palace, providing an a cappella soundtrack to ... whatever it is British royalty spends its days doing, the group's true function is more substantial.
The Queen's Six live at Windsor Castle and serve as lay clerks of St. George's Chapel. As part of the larger Chapel Choir, they perform as many as eight services per week, as well as at private and state functions. They are rarely allowed to leave the castle. But when they do, as for their upcoming U.S. tour, it seems the singers like to cut loose from their regal trappings. In addition to austere chants and stunning, polyphonic Renaissance tunes, the group's repertoire will include pop and jazz vocal arrangements, as well as "lewd madrigals." Hey, nonny-nonny now!
— Dan Bolles
If you like this, try...
North Country Chordsmen, "How the West Was Sung," Saturday, September 22, 7:30 p.m., Lebanon Opera House, $15-25.
Chanticleer, "Then and There, Here and Now," Saturday, September 29, 7:30 p.m., Mead Memorial Chapel at Middlebury College, $6-30.
Orlando Consort, "Voices Appeared," Wednesday, January 23, 7 p.m., Hopkins Center for the Arts, $14-30.
Iberi, Friday, April 5, 7:30 p.m., Lane Series at UVM Recital Hall, $5-30.
'Shimmer: A Winter Cirque Reverie'
Friday, November 23, 3 and 7 p.m., Spruce Peak Performing Arts Center, $45.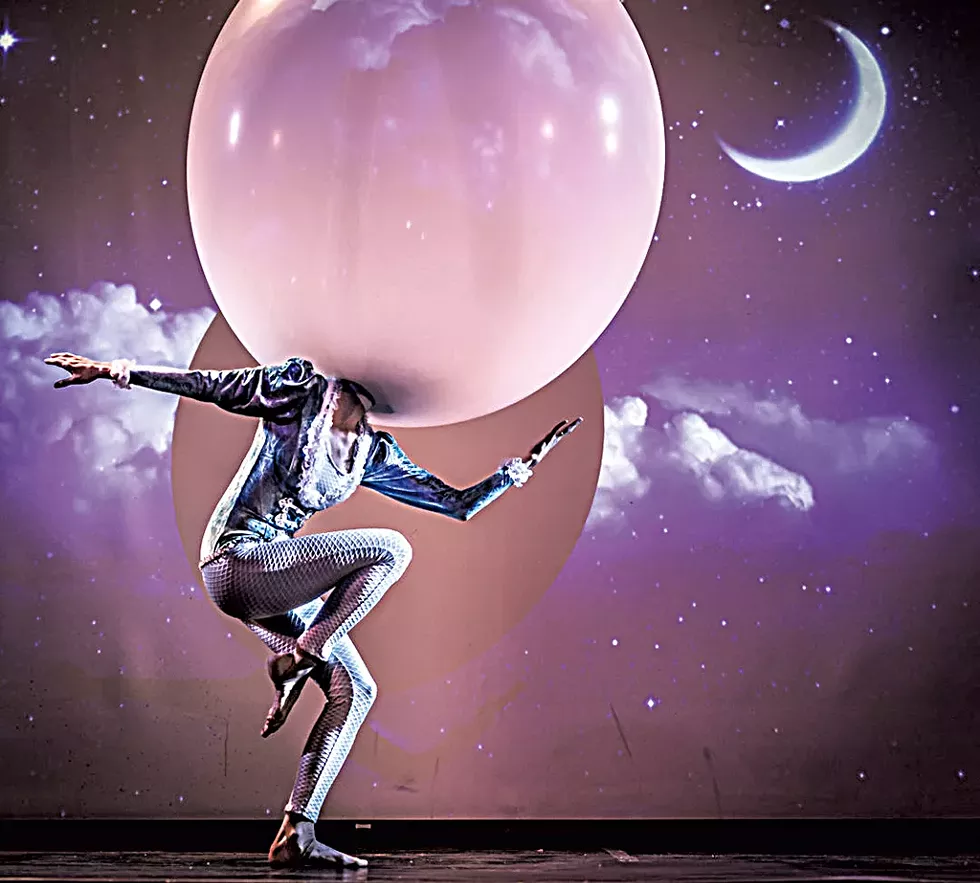 'Shimmer: A Winter Cirque Reverie'
It seems that Cirque-tacular Productions performers can handle just about any job. Based in New York City with 300 elite artists around the country, the acrobatic production company provides awe-inspiring entertainment for corporate, public, community and social events.
The cast and core creative staff have developed more than a dozen shows for audiences around the world. For fans of all things retro, there's the decade-spanning, music-heavy Gatsby to Glam. Cirque-tacular's World whisks armchair travelers on a journey across the continents. The luminescent Let There Be... integrates cirque artistry with cutting-edge digital and LED apparatuses.
Their assignment this November: Spread the Christmas spirit in Stowe with two performances of the seasonal spectacular Shimmer: A Winter Cirque Reverie.
Entertainers delight folks of all ages with feats daring and dazzling — think aerial silks, juggling, unicycling, acrobatics and Hula-Hooping. Props and effects such as oversize candy canes, a glistening snow globe and digital snowfall transport families to a winter wonderland. Dramatic lighting and eye-catching costumes — the company has more than 2,000 ensembles in its trove — create a festive visual feast that should leave even the most Scrooge-like viewers feeling warm and fuzzy.
— Kristen Ravin
If you like this, try...
Cirque Mechanics, "42FT—A Menagerie of Mechanical Marvels," Tuesday, December 4, 7:30 p.m., Flynn MainStage, $15-52; and Thursday, December 6, 7 p.m.; Friday, December 7, 8 p.m.; and Saturday, December 8, 1 p.m., Hopkins Center for the Arts, $10-40.
Leyla McCalla
Friday, October 12, 7:30 p.m., Lane Series at UVM Recital Hall, $5-25.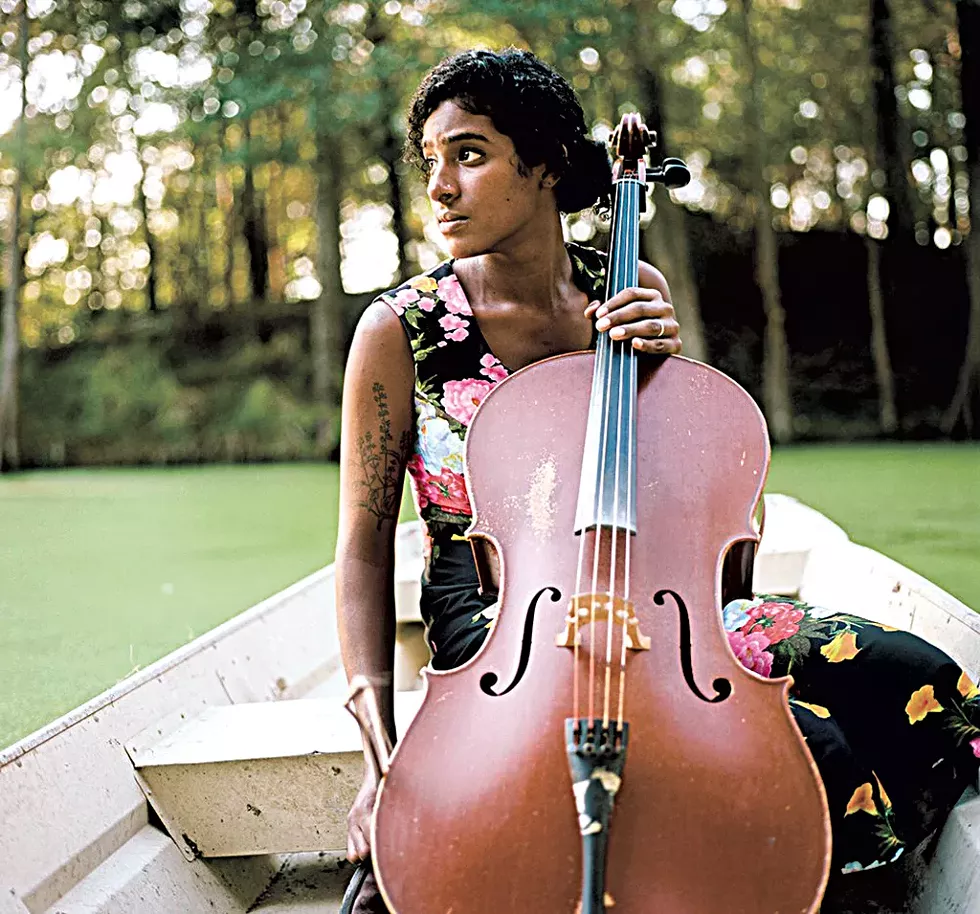 COURTESY OF SARAH DANZIGER
Leyla McCalla
For Leyla McCalla, roots are where you find them. Born in New York City to Haitian immigrants, the acclaimed cellist and songwriter grew up in suburban New Jersey before moving to Ghana for two years as a teenager. After attending Smith College and New York University, she relocated to New Orleans, which is not only where her music career took off — she toured extensively with the Carolina Chocolate Drops — but where she discovered and nurtured the cultural threads that would come to define her work.
"New Orleans always felt like home to me," McCalla explains on her website. "The more I learned about the history of Louisiana, its ties to Haiti and French-speaking culture, the more sense of belonging I felt and continue to feel."
Those sentiments are readily apparent in the multilingual artist's recorded work, which includes two albums: Vari-Colored Songs: A Tribute to Langston Hughes (2013) and A Day for the Hunter, a Day for the Prey (2016). The former features musical adaptations of Hughes' poems, Haitian folk songs sung in Creole and original works. Said a New York Times reviewer of that record, "Her magnificently transparent music holds tidings of family, memory, solitude and the inexorability of time."
— Dan Bolles
If you like this, try...
Ranky Tanky, Friday, March 8, 7:30 p.m., Lane Series at UVM Recital Hall, $5-38.
Fatoumata Diawara, Sunday, March 31, 3 p.m., Highland Center for the Arts, $10-38.
Béla Fleck and Abigail Washburn, Saturday, April 6, 7:30 p.m., Barre Opera House, $27-$50.50.
Les Ballets Trockadero de Monte Carlo
Sunday, March 31, 7 p.m., Flynn MainStage, $25-60.
Les Ballets Trockadero de Monte Carlo
The "Trocks," as this company is affectionately known, are both serious and silly. The serious part: They boast an impressive repertoire of classical and modern dances; they've won numerous awards; and they've performed all over the world — 600 cities in 40 countries, according to their website. And the silly? The dancers, all male, frequently dress like ballerinas, dance in pointe shoes, and exaggerate or just plain make fun of the gestures of the genre. One reviewer called this "well-placed shtick."
But don't think that the Trocks just put on a fancy drag show. This is a send-up of ballet, but with excellent dancing. The company aims to entertain and demonstrate that its art form is awesome.
Les Ballets Trockadero formed in New York City — off-off-Broadway — in 1974, so a few generations of dancers have performed with the company since then. Upon joining it, a dancer takes a ballerina name. An April 2018 review in Albany, N.Y.'s Times Union describes a characteristic Trocks take on Swan Lake, in which Olga Supphozova, aka Robert Carter, is featured in a solo: "This version could have been called 'Molting Swan,' as Olga shed a handful of feathers from her tutu with every wiggle and step, until the floor was covered in drifts, which she promptly collapsed into."
Chances are, the audience collapsed in laughter.
— Pamela Polston
If you like this, try...
Bassem Youssef: 'The Joke Is Mightier Than the Sword'
Friday, January 25, 8 p.m., Flynn MainStage, $15-45.
Bassem Youssef was a cardiothoracic surgeon in Egypt when the Arab Spring revolutions swept the Middle East in 2011. Though he'd never done television or standup before, Youssef launched a political satire program on YouTube called "The B+ Show." When the show took off, an Egyptian TV network picked it up and renamed it "Al-Bernameg" ("The Show"). It eventually drew 40 million viewers per show and earned Youssef the moniker "Egypt's Jon Stewart."
"To be a good satirist," Youssef once told Larry King, "you have to be an equal-opportunity offender." As chronicled in the 2016 documentary Tickling Giants, Youssef's mockery of then-president Mohamed Morsi's absurdly large hat earned him an arrest warrant in 2013. The comedian was accused of spreading rumors, insulting Islam and being recruited (by Stewart) to the CIA to "bring down the country through satire." Youssef surrendered to authorities wearing a freakishly large version of Morsi's hat. He was soon released but fled Egypt under death threats. He now lives in the U.S. and hosts the podcast "Remade in America."
On "The Late Show With Stephen Colbert" in 2017, the 43-year-old physician, author and expert on authoritarian regimes diagnosed America as having "a healthy body of democracy with a large orange mole on its ass" — aka President Donald Trump.
"People should stop trying to diagnose the mole. No one understands the mole. It could be a benign mole, a malignant mole, a Russian mole," Youssef added. "We just have to focus on getting rid of the mole."
Just what the doctor ordered.
— Ken Picard
If you like this, try...
Paula Poundstone, Sunday, September 30, 7:30 p.m., Lebanon Opera House, $35-59.
The Capitol Steps, Thursday, October 11, 7:30 p.m., Flynn MainStage, $15-45.
Jen Kirkman, Thursday, October 11, 7 p.m.; and Friday and Saturday, October 12 and 13, 7 and 9:30 p.m., Vermont Comedy Club, $20-35.
Stratford Festival, Coriolanus
Friday, November 30, 8 p.m.; Saturday, December 1, 2 and 8 p.m.; and Sunday, December 2, 2 p.m., Hopkins Center for the Arts, $25-80.
COURTESY OF DAVID HOU
Coriolanus
William Shakespeare wrote his tragedy Coriolanus more than 400 years ago; its titular character is a Roman general-turned-despised-politician in the fifth century BC. Yet the theme of leadership gone awry still resonates, perhaps especially when democracy appears to be imperiled. In addition to his gift for language, Shakespeare apparently understood that the passage of time did not mitigate fundamental human nature — and that humans don't seem to learn from their own history.
Coriolanus is a timeless tale, but the production at the Hopkins Center for the Arts employs 21st-century technology to tell it. Conceived by renowned Canadian film and stage director Robert Lepage and acted by members of the Ontario-based Stratford Festival, this Coriolanus is high-tech. "It's wild embarking on a project with sensors, overlapping projection screens and [cinematic] set changes," observes Michael Bodel, director of external affairs at Dartmouth College. "This is rare for the Hop and even for Stratford."
In addition to the four performances, the Stratford company will be in residence, bringing educational opportunities for students, teachers and community members. The schedule is still being ironed out, but it will include master acting classes, HD videos of Shakespearean plays, public discussions and more. Bodel, who heads up an audience engagement group at Dartmouth, says, "We're making the case that the arts have a lot to contribute to academic discourse."
— Pamela Polston
If you like this, try...
King Lear, Actors From the London Stage, Thursday through Saturday, March 28 through 30, 7 p.m., Lane Series at FlynnSpace, $31-35.
Check out the live theater schedules for local companies, including Vermont Stage, Northern Stage, Lyric Theatre, UVM Theatre, Middlebury Actors Workshop, Stowe Theatre Guild, Girls Nite Out Productions and more.
Loudon Wainwright III, Suzzy Roche and Lucy Wainwright Roche
Friday, March 29, 7:30 p.m., Chandler Center for the Arts, $34-48.
Loudon Wainwright III, Suzzy Roche and Lucy Wainwright Roche
In his excellent podcast on country music, Cocaine & Rhinestones, Tyler Mahan Coe often talks about "blood harmony" — the theory that no one harmonizes better than family members. Some science backs up that notion. But for anecdotal proof, go put on a record by the Louvin Brothers or the Carter Family. See — or rather, hear — what he means?
While their collective oeuvre branches out beyond country into folk, pop and rock, the Wainright family undoubtedly believes in blood harmony. Listen for yourself when Loudon Wainwright III, his ex-girlfriend Suzzy Roche of the Roches and their daughter, songwriter Lucy Wainwright Roche, make a Vermont appearance in March.
Loudon, the Grammy Award-winning Wainwright patriarch, has produced some of the most memorable, and offbeat, songs of the late 20th century, including "Motel Blues," "The Swimming Song," Dead Skunk" and "Rufus Is a Tit Man." He's also produced some remarkably talented progeny. "Rufus" would be his son, the famed pop singer Rufus Wainwright. (That last song was written for Rufus when he was a baby, BTW.) Rufus' sister, Martha Wainwright, is also an acclaimed songwriter.
Those two won't be attendance when Loudon, Suzzy and Lucy come to the Green Mountains. But you can bet there will be some blood harmony in the air that night.
— Dan Bolles
If you like this, try...
Neko Case, Thursday, September 27, 7 p.m., St. Johnsbury Academy, $20-62.
Acoustic Hot Tuna, Thursday, October 11, 7:30 p.m., Chandler Center for the Arts, $40-85.
Lucinda Williams and Her Band Buick Six, Sunday, November 11, 7:30 p.m., Lebanon Opera House, $44.50-59.50.
Don McLean, Friday, November 16, 7:30 p.m., Paramount Theatre, $45-65.
The Quebe Sisters, Friday, April 19, 7:30 p.m., Barre Opera House, $25-29.50.
Hannah Sanders & Ben Savage, Friday, April 26, 7:30 p.m., Lane Series at UVM Recital Hall, $25.
Cédric Tiberghien
Wednesday, December 5, 7:30 p.m., Mahaney Center for the Arts, $6-22.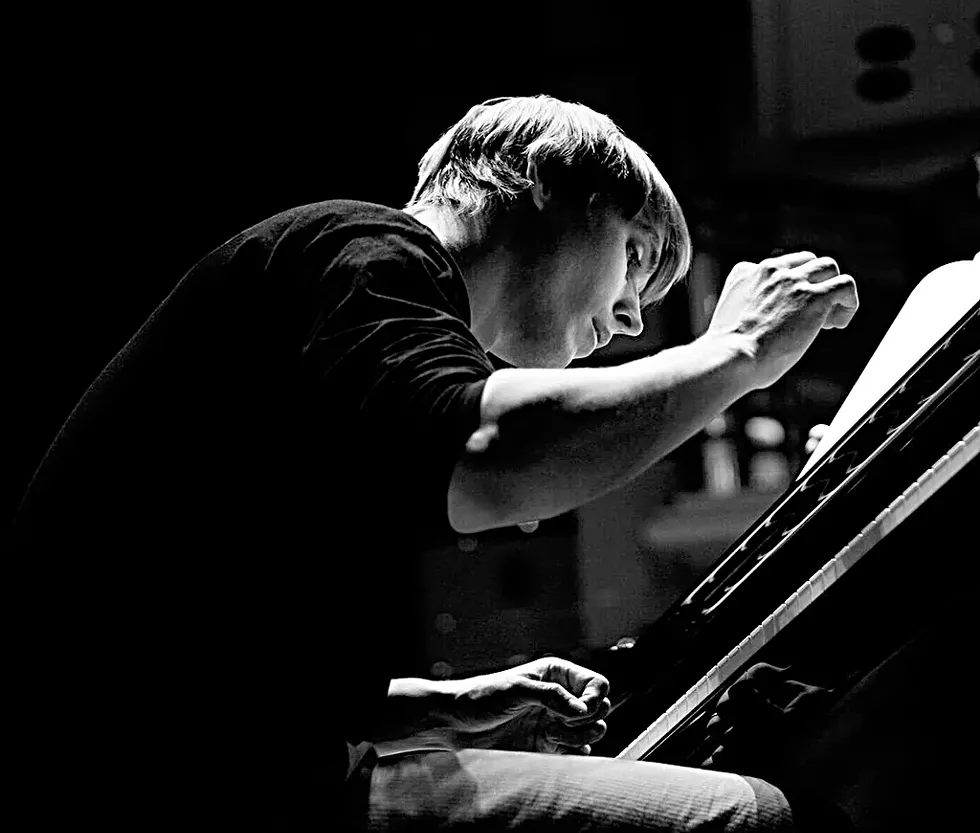 COURTESY OF BENJAMIN EALOVEGA
Cédric Tiberghien
Cédric Tiberghien plumbs the emotions of music so thoroughly that he makes each piece seem like his own composition. In Middlebury, the 43-year-old French pianist will play works by Claude Debussy, Paul Hindemith, Alexander Scriabin, Karol Szymanowski and Frank Bridge; but his online performances of Johannes Brahms, Franz Schubert and Fédéric Chopin are equally surprising, as if he were telling the story of each well-known piece anew.
"He made everything in these mercurial scores sound personal," a Washington Post reviewer observed, "as if his own warring emotions were finding spontaneous expression in the music under his fingers."
Tiberghien studied at the Conservatoire de Paris. He seems to do everything: He counts 60 concertos among his repertoire, regularly performs chamber music with violinists and singers, and has at least 25 recordings to his name. He performs around the world constantly — a concert he gave in Paris five months ago made French television news for being "rare."
His Middlebury program will celebrate the centenary of the 1918 Armistice, uniting music written during World War I by composers from all sides and sites of the conflict: France, Germany, Russia, Poland and England. It's a timely reminder of the possibility of international peace.
— Amy Lilly
If you like this, try...
Inbal Segev, cello, and Alon Goldstein, piano, Friday, November 30, 7:30 p.m., Lane Series at UVM Recital Hall, $5/35.
Juho Pohjonen, Friday, January 25, 7:30 p.m., Lane Series at UVM Recital Hall, $5/30.
Alexander Melnikov and Andreas Staier, Friday, March 15, 7:30 p.m., Mahaney Center for the Arts, $6-30.
Simone Dinnerstein, Saturday, May 4, 7:30 p.m., Chandler Center for the Arts, $15-41.
Spectrum Dance Theater: A Rap on Race
Saturday, October 6, 8 p.m., Flynn MainStage, $15-45.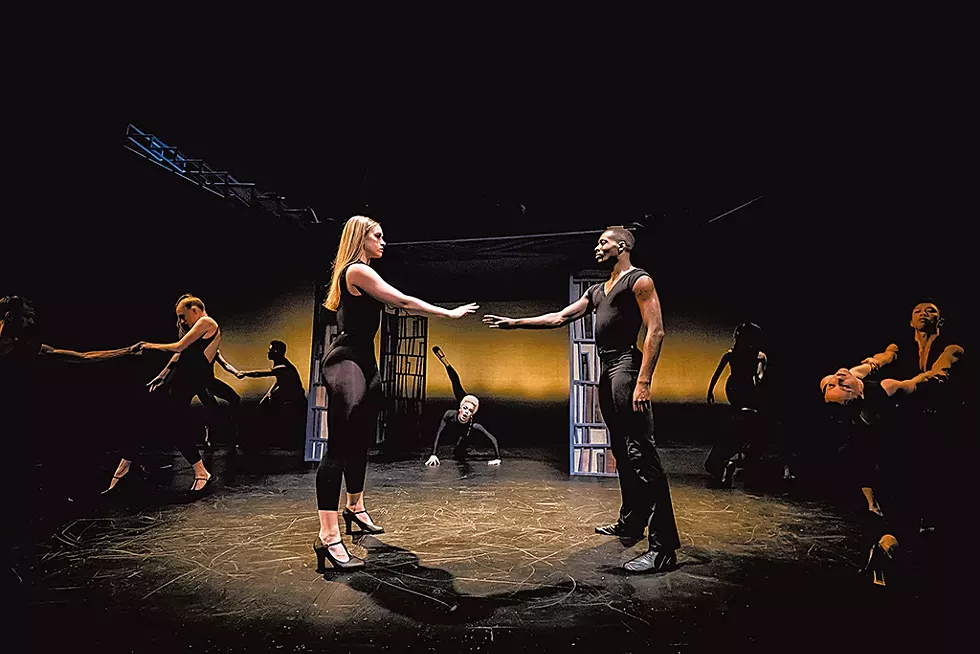 Spectrum Dance Theater: A Rap on Race
In a scene from Spectrum Dance Theater's A Rap on Race set to music from Charles Mingus' seminal 1963 jazz album The Black Saint and the Sinner Lady, two dancers lift one another, riff off each other's spinal undulations, and disconnect with defiant kicks and spins. Once they've stopped moving, the spotlight shifts to a seated pair of actors engaged in a fervent conversation about a perennial source of tension in America: race.
Bessie Award-winning choreographer/director Donald Byrd and MacArthur Award-winning actress/playwright Anna Deveare Smith created the performance piece to bring to life the 1971 book A Rap on Race. That book chronicles a two-day conversation between anthropologist Margaret Mead and novelist James Baldwin in which they discussed and debated race.
"The show itself is a really provocative mix of dance and theater that somehow uses the past ... to make a trenchant comment on the present," writes Steve MacQueen, artistic director of the Flynn Center for the Performing Arts, by email. "I was deeply saddened at how relevant ... their nearly 50-year-old conversation is." He believes that, in many ways, dialogue on the topic is "stuck" and hopes the piece will "kick-start conversations locally."
Seattle-based Spectrum Dance Theater's 15 male and female dancers reflect much of the U.S. population's diversity. They perform highly athletic and emotional solos, duets and ensemble pieces, alternating with spoken scenes by Byrd, as Baldwin, and actress Julie Briskman, as Mead. A Friday matinee for high school students and a master class hosted by the UVM Dance Program bring this show's power to the young people.
— Elizabeth M. Seyler
If you like this, try...
Parsons Dance, Friday, December 14, 8 p.m., Flynn MainStage, $15-45.
Bill Shannon: "Maker Moves," Friday and Saturday, January 11 and 12, 8 p.m., FlynnSpace, $30.
Simone Dinnerstein and Pam Tanowitz Dance, Friday and Saturday, January 11 and 12, 8 p.m., Hopkins Center for the Arts, $19-50.
Candoco, "Let's Talk About Dis, Face In," Friday, February 22, 8 p.m., Flynn MainStage, $15-40.
Camille A. Brown & Dancers, "ink," Thursday, April 4, 7 p.m.; and Friday, April 5, 8 p.m., Hopkins Center for the Arts, $19-50.