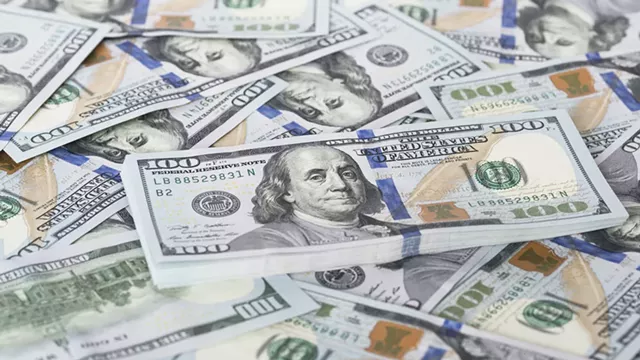 As they neared adjournment last Friday afternoon, Vermont legislators were doling out federal coronavirus relief at a dizzying speed.
"My head is spinning trying to keep track of where the different pieces of money are," Rep. Francis "Topper" McFaun (R-Barre Town) said on the virtual House floor.
"I think we're in the land of spinning heads right now," confirmed Rep. Michael Marcotte (R-Coventry).
By the end of the evening, the House and Senate had sent Gov. Phil Scott seven bills appropriating a total of $827 million to Vermont businesses, hospitals, schools and other organizations in dire need of financial support. Combined with the $182 million that Scott and the legislature's Joint Fiscal Committee had already spent — largely on emergency public health needs during the first stage of the outbreak — lawmakers had used up just over $1 billion of the $1.25 billion Vermont received from the federal Coronavirus Relief Fund.
"Together, we got over a billion dollars out the door for Vermonters," House Speaker Mitzi Johnson (D-South Hero) told her members late Friday before gaveling out for two months.
Lawmakers plan to spend the remaining $241 million — and any additional federal aid that arrives — when they return in late August to complete next year's budget. In the meantime, the Scott administration will have its hands full moving the $827 million out the door.
So where is it going?
By far the largest chunk of change will be distributed to the state's hard-hit health care sector. The Agency of Human Services has been charged with divvying up $275 million, through a newly established Health Care Provider Stabilization Grant Program, to hospitals, doctors, dentists, long-term-care facilities and other providers, based on need. The House also agreed late in negotiations to provide $28 million in hazard pay to workers in the health care arena — a compromise with the Senate, whose members had hoped to distribute $60 million to essential workers in many sectors.
"This is one area where we're trying to do something for the workforce," Sen. Jane Kitchel (D-Caledonia) said.
Lawmakers approved a total of $152 million in direct grants to businesses that experienced major revenue declines. That doesn't include a variety of appropriations to specific types of enterprises, such as $25 million for dairy farmers and processors, $5 million for women- and minority-owned businesses, and $5 million for arts and cultural nonprofits.
Other major recipients? The state's K-12 schools received an initial appropriation of $50 million (lawmakers expect to provide more in August), while the Vermont State Colleges System picked up $35 million and the University of Vermont $28 million. And organizations fighting homelessness received $48 million.
To keep your head from spinning, Seven Days pored through every line item in the seven appropriations bills and sorted them by sector and recipient. Here's where Vermont's federal aid is going.