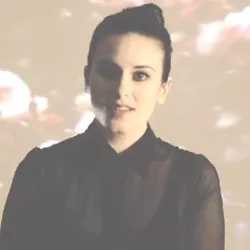 This month, movie critics around the country are talking about Norwich resident Liz Canner's teasingly titled Orgasm Inc. The documentary, which chronicles Big Pharma's quest for a female equivalent to Viagra, just got a national release. On February 11, Jeannette Catsoulis of the New York Times called Canner's exposé "as entertaining as it is revelatory." Another critic compared her in-your-face style to that of Michael Moore.
Vermonters got a jump on Orgasm — back in 2009, it had a successful run at Merrill's Roxy Cinemas, and staff writer Lauren Ober interviewed Canner for Seven Days. This Wednesday, catch a free screening at the University of Vermont — and come with questions.
---
Hillary Archer, a recent UVM grad who works as videographer at the university's Gund Institute for Ecological Economics, has made a short film, called "Look Both Ways & Never Tell a Lie," that showcases the power of the life lessons handed down from person to person as proverbs, truisms and clichés.
Rather than telling a story, the film evokes an art installation. A severely attired Archer stands before a stationary camera. As images of nature are projected behind and on her, she recites a litany of familiar imperatives: "Be careful what you wish for." "Be a work of art or wear a work of art." "If you've made your point, stop talking." A second backdrop of yet more natural scenes offers beauty, motion and disorder — a counterpoint to the tidy human advice. Watch it at misshillaryarcher.tumblr.com.
---
Burlington filmmaker Camilla Rockwell thinks kids today need more of that natural counterpoint. In her 57-minute documentary Mother Nature's Child, she explores the growing divorce between children and nature as kids' lives become more regimented, cushioned and wired — and how adults can help them reconnect.
One interviewee, a longtime preschool teacher, says she's seen a growing trend of mental and physical problems in her pupils, who often lack the unstructured outdoor playtime their parents had. Nature, she suggests, is an "invisible school" where kids learn things they won't glean from screens.
That's no news to Vermonters, perhaps. But Rockwell, who's worked with PBS documentarian Ken Burns, also trains her camera on kids in the urban and suburban environs of Washington, D.C. Catch Mother Nature's Child at the upcoming Green Mountain Film Festival or a free local screening.
---
Back in the 1930s, Boston-based filmmaker Margaret Cram developed a formula that could only work in the pre-video era. She traveled to various New England towns and cast their residents in a film with a boilerplate script: A "movie queen" returns to her hometown, sees the sights and visits local merchants. Eager to see themselves on screen, townspeople lined up to buy tickets to the finished product.
You can see Middlebury's version of The Movie Queen (1939) as half of a double feature of silents screening this Sunday at the town's American Legion Post 27. The other feature showcases the Vermont State Guard, formed to protect the state during World War II. Both have live musical accompaniment.
---
Local actor and first-time filmmaker Colleen Alexander shows three short films, plus a preview of a feature, on March 10 at the Palace 9. They include "Waiting on Love" — with a plot involving a love spell gone awry — "The Querents" and "Cadence Lee."