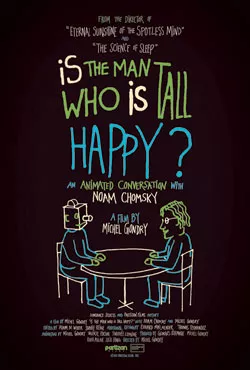 Like your movies with sides of earnestness and activism? It's time once again for the annual MountainTop Film Festival, which showcases narrative and documentary films devoted to human rights issues. Some of the seven selections in the fest, which runs Friday through Thursday, January 17 to 23, have already popped up in Vermont's multiplexes or at last fall's Vermont International Film Festival. But here's a second chance to see them in the Mad River Valley, at Waitsfield's Big Picture Theater — starting with the biopic Mandela: Long Walk to Freedom, which screens every night of the fest. (Idris Elba of "The Wire" plays the late South African leader.)
MountainTop Human Rights Film Festival Friday through Thursday, January 17 to 23, with screenings starting 2 to 8 p.m. at the Big Picture Theater in Waitsfield. Reception with live jazz on Friday, January 17, 5 to 7 p.m. $6-8 per film; free for students. mountaintopfilmfestival.com
---
While Ryan Coogler's Fruitvale Station may not win Oscars, critics have consistently championed this film dramatizing the last day in the life of a young Bay Area man trying to make a fresh start. It puts a human face on a real-life cause célèbre.
With marriage equality again in the news, the documentary Bridegroom offers a searing reminder of why it matters. It tells the story of Shane Bitney Crone, a Californian who found himself barred from his dying lover's hospital room, and then from his funeral, by relatives who refused to recognize their relationship.
Four more docs foreground relations — some constructive, others toxic — between the developed and developing worlds. In Blood Brother, a young American devotes himself to helping HIV-positive orphans in India. Sweet Dreams is about Rwandan women working to heal their country — by opening its first ice cream parlor. In Rafea: Solar Mama, a Bedouin gets training to provide her remote village with solar power. A River Changes Course traces the long-term social and environmental damage wrought by industry in Cambodia.
In short, even if you wander into the theater a rebel without a cause, you'll probably leave with one.
---
Speaking of human-rights-themed cinema: In the 2013 documentary Inequality for All, former U.S. secretary of labor Robert Reich makes his case for the destructive effects of America's widening income gap. Vermont Sen. Bernie Sanders wants you to see the movie, so he's offering a free screening on January 26 at the Palace 9 Cinemas, followed by a panel discussion with audience participation. The senator will be there to get your reactions to director Jacob Kornbluth's film, which won the Special Jury Prize last year at the Sundance Film Festival.
"Inequality for All" screening and discussion Sunday, January 26, 10:30 a.m. (preceded by bagels at 10 a.m.) at the Palace 9 Cinemas in South Burlington. Free; RSVP via Facebook is recommended. sanders.senate.gov/events
---
When filmmakers seek out Noam Chomsky, it's usually because they want him to expound on the ills of capitalism. Not so Michel Gondry, oddball director of Eternal Sunshine of the Spotless Mind, The Science of Sleep and Be Kind Rewind. "What makes you happy?" he asks Chomsky in Is the Man Who Is Tall Happy?, a documentary billed as an "animated conversation" with the linguist.
That's just one of the questions — most of them far more abstract, exploring core issues of philosophy and epistemology — that Chomsky and Gondry broach in the unique film. Their conversation is literally animated by Gondry's bright, hand-drawn cartoons and collages, which compose most of the visuals, offering a whimsical counterpoint to the heady topics on offer.
The A.V. Club compares Is the Man Who Is Tall Happy? to "watching the graduate-seminar equivalent of 'Schoolhouse Rock.'" You can catch it on January 23 for the first time in Burlington, presented by the Burlington Film Society and Main Street Landing Performing Arts Center.
"Is the Man Who Is Tall Happy?" Thursday, January 23, 7 p.m. at Main Street Landing Film House in Burlington. Free; donations accepted. burlingtonfilmsociety.org