Sometimes a herd of Vermont art news comes in a rush, like so many rambunctious calves, and we just have to wrangle what we can in one place. Like this:
Money for Artists!
Montpelier's Community Engagement Lab announced last Thursday that grants of up to $10,000 are available to teaching artists in Vermont to create a public art project "that strengthens awareness of a pressing social challenge and opportunity." Specifically, applicants for the new Thriving Communities Project grants must propose an artwork that explores this question: "The Earth is speaking — how do we respond?"
Clearly this framework is meant to generate interactive local responses to what CEL executive director Paul Gambill calls "the greatest challenge of our time": climate change. True to CEL's mission of putting creativity at the center of learning, he adds, "We believe that teaching artists can play an essential catalytic role in helping communities understand how to address that challenge."
In a phone call, Gambill — who cofounded CEL in 2011 with renowned arts educator Eric Booth — says that "we've been trying to grow to this point." The nonprofit's evolution in just a few years has already been impressive. According to the website, CEL's Vermont Creative Schools Initiative has served 3,500 students and 110 teachers in 37 schools across the state. How? By offering teaching-artist residencies to each partner school and facilitating cross-pollination with community partners. The goal is to develop "high-quality creative learning opportunities" for Vermont students.
Grant applicants don't have to be teaching in schools, however; Gambill notes that independent artists who propose suitable community-based projects are also eligible. A key question for applicants to consider, he says, is "Who are community partners or potential partners — organizations and assets who may already be working on this idea?" An example would be an organization addressing water pollution.
"It will be interesting to see how [applicants] align with community members," Gambill says. "It's a way for artists to get out of their silos."
Depending on the financial needs of individual proposals, CEL expects to greenlight five to eight projects, which would culminate in winter or spring of 2020. Part of each prize is a $2,500 scholarship to CEL's Teaching Artist Academy. Booth, who is widely considered "the father of the teaching artist profession," leads that residency program.
To apply, artists must submit a letter of interest by February 15. From those, a select number will be invited to submit full proposals by April 1.
Says Gambill, "I think we're going to be surprised by the richness of the applications."
Vt Untapped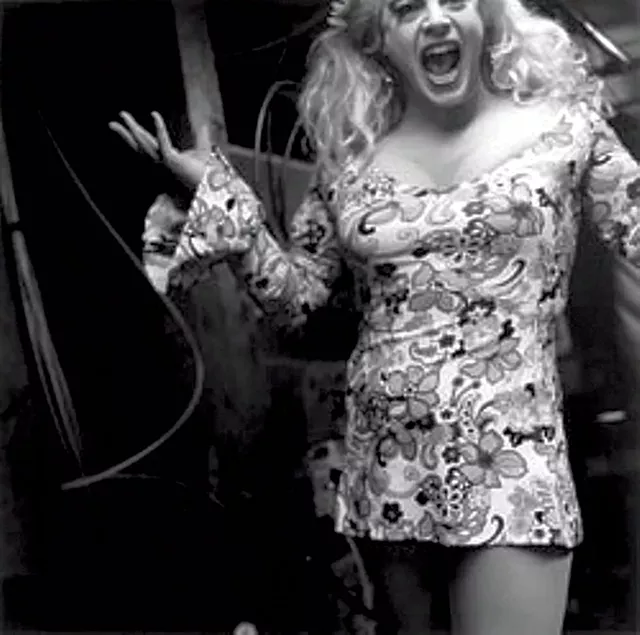 Evie Lovett
"Mitzi" of the Rainbow Cattle Co.; Cleo Johnson and Lady
Despite the information overload from a zillion media sources — or maybe because of it — just listening has become surprisingly popular. This month, Vermont Folklife Center releases its own podcast, joining Serial, My Favorite Murder, back episodes of Fresh Air and many others in the burgeoning field. The title is VT Untapped.
And really, it's about time. Podcasting seems like a natural development for an institution that has collected some 6,000 recordings dating back to the 1940s. Indeed, says Andy Kolovos, VFC's director of archives and research, the idea has been brewing for a while — since before longtime colleague Greg Sharrow was diagnosed with cancer. (He passed away last June.) Sharrow made many of the center's extant field recordings of Vermonters — old-timers and newcomers.
"The archive is broad and deep," observes Kolovos, "but access is an issue. This [podcast] is a way to create 10- to 15-minute curated bites."
VT Untapped will combine archival material with content from ongoing ethnographic research to paint an aural picture of the state's denizens. The choices for its first two episodes could hardly be more different: "Rainbow Cattle Co." — featuring interviews with drag queens at a now-defunct bar in tiny Dummerston — and "Deer Stories." The latter captures the voices of male and female hunters and includes the unlikely but charming story of Vermonter Cleo Johnson and Lady, his pet deer.
Mary Wesley, co-coordinator of VFC's Discovering Community Program, produces and hosts the podcast with a warm and measured voice; audio producer Erica Furgiuele is the editor. Also crucial to the project, says Kolovos, is volunteer Marty Dewees, who has been plumbing the archives for content.
Asked if the older recordings presented technical challenges, Kolovos says, "By and large, they're pretty clean. In the '80s and '90s, we got serious about making good recordings."
As to why podcasts are so appealing, Kolovos — who commutes from Burlington to Middlebury — has a logical answer: "Personally, I spend a lot of time in my car; the podcast [brings] a world of content directly to my phone."
And, at least so far, that content is free.
In With the New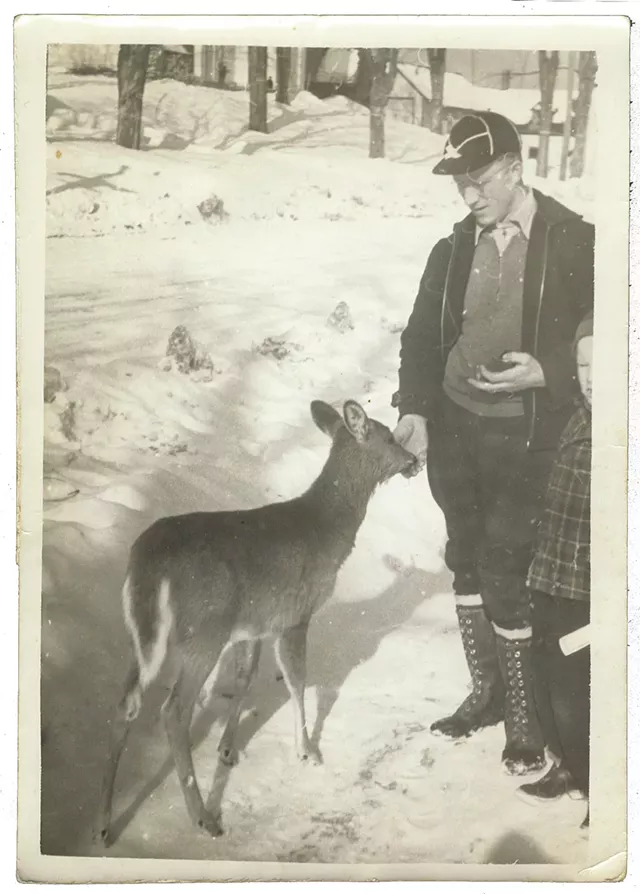 Courtesy Of Vermont Folklife Center
Exhibition image at the Rokeby Museum
From Quaker farm and site for the Underground Railroad to museum and National Historic Landmark, Ferrisburgh's Rokeby Museum represents, and exhibits, a dramatic slice of Vermont's past. Now the venue is stepping into the 21st century — with living artists.
Rokeby director Catherine Wood Brooks and Ric Kasini Kadour of Kasini House recently announced a partnership that is "designed to engage contemporary artists as interpreters of the museum's unique history." It's a fitting extension, since the abolitionist Robinson family, whose homestead the museum once was, counted artists among its members.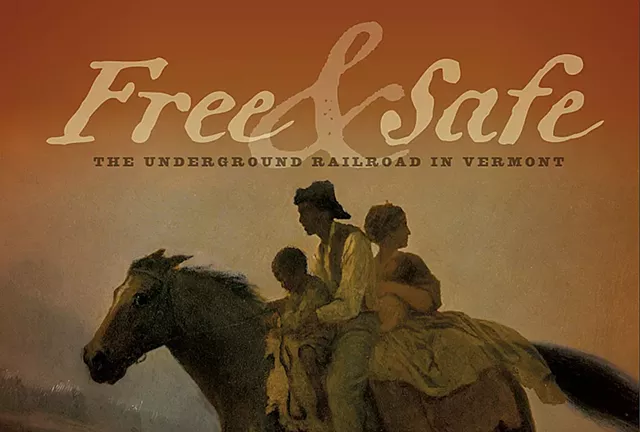 Courtesy Of Vermont Folklife Center
Exhibition image at the Rokeby Museum
Based in Montréal and Vermont, Kadour is known locally for producing Vermont Art Guide, Art Map Burlington and Kolaj Magazine. He's also worked with a handful of Vermont galleries to present art talks or curate exhibitions such as the current "Artists to Watch 2019" at the Vermont Arts Council.
At the Rokeby, which is now closed for the season, Kadour will engage with artists and the museum's archives and property "to demonstrate how contemporary art can pick up the unfinished work of history, foster civic engagement and address social, economic and environmental justice issues our communities are facing," he writes.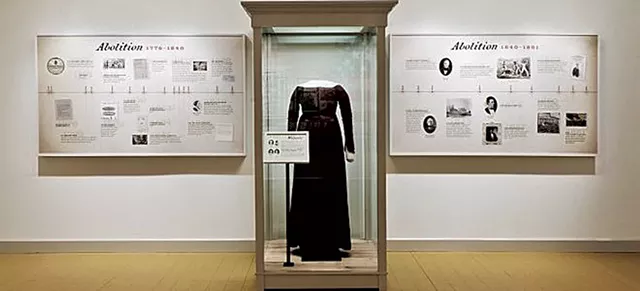 Courtesy Of Vermont Folklife Center
Exhibition image at the Rokeby Museum
It's an ambitious agenda for a two-year project, but it should, at the very least, breathe new life into the museum's raison d'être. To be sure, the work of social justice is far from done.