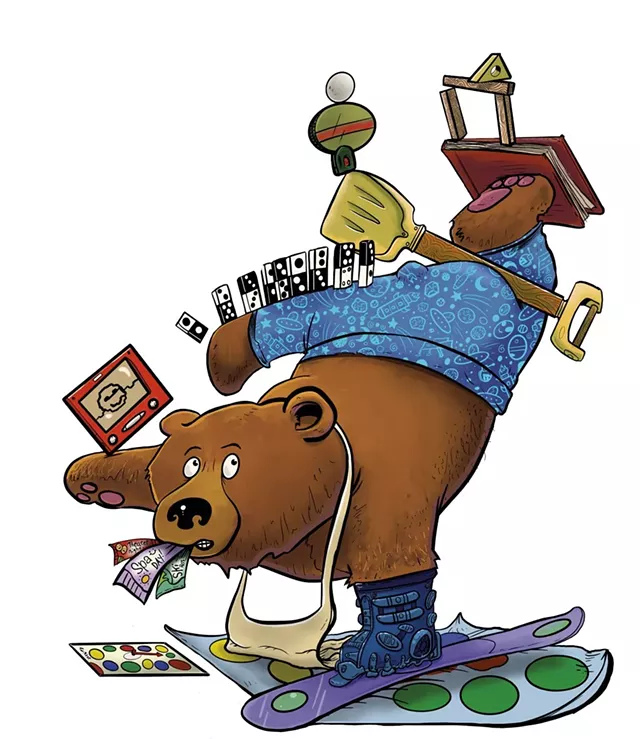 Imagine the following: You buy a present for your child — something they've been begging for since last year. Within one week, one day or one hour of said gift being unwrapped, it's abandoned in the corner of the room, never to be touched again.
It's a scenario that has happened to even the most savvy, well-intentioned parent.
Enter our gift guide. On these pages, you'll find our writers' recommendations for gifts that have staying power. From kitchen tools that will develop kids' culinary skills to ski passes that will help them stay active and off-line, we hope the suggestions guide you in your quest for quality this giving season.
Domestic Gifts
When my son, Theo, was just a few months old, I took him upstairs for a nap, leaving my then-3-year-old daughter, Mira, in the kitchen. When I came back downstairs a few minutes later, I discovered Mira, standing precariously on a chair, bellied up to our butcher-block island. She was digging a sharp knife into an apple. "I'm making apple cider," she announced, flashing a proud smile.
It was at this moment — right after I gingerly removed the knife from Mira's small fist — that I realized the need for kid-friendly kitchen tools, ones that Mira could use without the threat of an emergency room visit. I invested in a few items that I found in a Montessori catalog: a serrated nylon knife with a blunt tip and an easy-to-hold wavy stainless-steel fruit and vegetable chopper. These simple tools allowed Mira to be culinarily creative, without risking life and limb. (Now Mira, a seventh grader, whips up spaghetti carbonara, honey-wheat bread and applesauce on her own, so I'd like to think they also helped her develop a sense of confidence in the kitchen.)
Italian educator Maria Montessori, the founder of the philosophy of education that bears her name, had plenty to say about the importance of empowering kids to do things for themselves. "Never help a child with a task at which he feels he can succeed," she said. Another gem from Montessori: "The child has a mind able to absorb knowledge. He has the power to teach himself."
Here are gifts that encourage kids to learn by doing — and will likely boost their self-efficacy, too.
— Alison Novak
Baby doll & play cleaning supplies
How does the Mayo Clinic recommend preparing a sibling-to-be for a new baby? "Give your older child a doll so that he or she can be a caregiver, too." A baby doll from French company Corolle was my daughter's favorite when she was a toddler. They look realistic (without being creepy); are soft-bodied, which makes them great for snuggling; and have a trademark vanilla scent that's sweet without being cloying. Jamie Two Coats stocks a wide array of the dolls, as well as Corolle diapers, pacifiers and a bottle and bib set, so your child can tend to his or her baby while you tend to yours.
If your older child needs something else to keep busy while you take care of his or her younger sibling, consider a play vacuum or cleaning set from Melissa and Doug, or a small brush/dustpan combo, good training for when he or she is old enough to really pitch in.
Corolle baby dolls ($40 for 12-inch doll, $18 for mini doll)
Vacuum cleaner play set ($29.95), Dust! Sweep! Mop! Set ($29.95), wooden brush and metal dust pan ($24) at Jamie Two Coats' Toy Shop (54 Falls Road, Shelburne and on Facebook)
Kitchen tools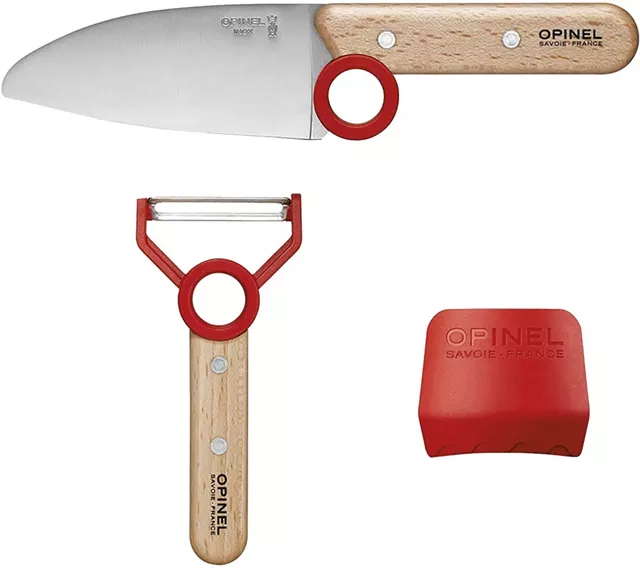 If your kids enjoy helping out in the kitchen, like mine do, consider arming them with some key cooking-related gear that will make the experience smoother and less stressful. Kid peelers and knives help little fingers stay intact, while small aprons ensure clothes don't get ruined. Cookie cutters, which Kiss the Cook stocks in a wide array of colors and shapes — including dinosaurs, cowboy boots and snowflakes — make great stocking stuffers.
Kids' chef knives and peeler from Le Petit Chef and Kuhn Rikon ($11.99-$34.99), aprons from Now Designs and Le Petit Chef ($18.99-$27.99) and cookie cutters ($1.49-$2.49) at Kiss the Cook in Burlington and Middlebury
DIY Beauty product kits
The make-your-own-slime trend turned countless kids into budding scientists. But what do you do with the sparkly, goopy, sticky stuff after making it (besides leaving it to ooze into the rug or couch cushions)? For the tween in your life who loves whipping up concoctions, consider a kit that allows them to make something that they can actually use. These lip balm and lotion kits include everything you need to create your own personal care products at home, in about half an hour. Bonus: both the balm and the lotion are made with natural ingredients like beeswax, coconut oil, shea butter and hemp oil. Check out Burlington-based Lunaroma for essential oils to add a signature scent to the finished product.
Revival Homestead Supply lip balm and lotion kits, $25-30 at Birdfolk Collective in Winooski and Waterbury
Kids' snow shovel and flashlight
Why should parents be the only ones digging out the driveway when the flakes pile up? With a kids' snow shovel, your mini-me can get in on the action, even if you're the one doing most of the heavy lifting. A flashlight, meanwhile, is a versatile gift — good for telling stories in the dark, reading past bedtime and retrieving the beloved action figure that's fallen under the bed. This one from Woodbury Mountain Toys is battery-free, which means no rummaging around in the junk drawer for spare double-As.
Paricon toy snow shovel ($7.99), Kidoozie dog-shaped flashlight at Woodbury Mountain Toys in Montpelier
Experiential Gifts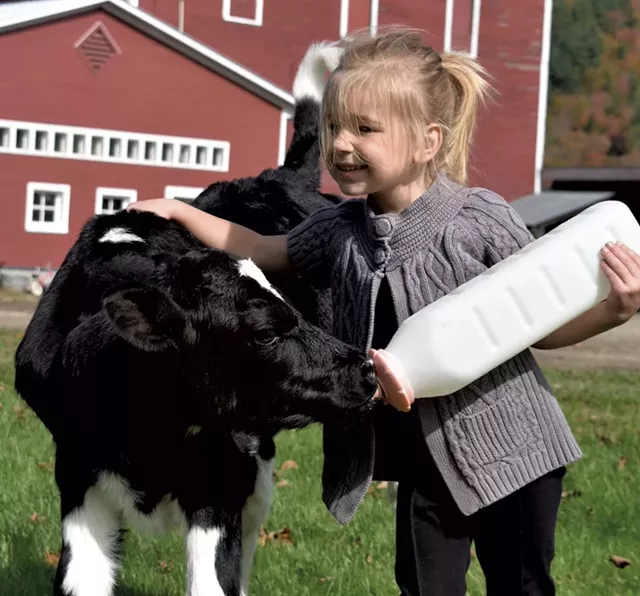 Last winter, when my 13- and 15-year-old sons asked for night ski passes to Bolton Valley, my first thought was, Absolutely not! We already had sprung for passes to Stowe, and the idea of multiple ski passes flagrantly violated the frugality instilled in me growing up. My siblings and I weren't even allowed to rip open presents. We had to slice the tape with a razor blade so the wrapping paper could be smoothed, saved and used again. By that standard, one ski pass screams luxury.
But my husband and I bought the night passes — $199 each — and here's why: In addition to small gifts, we give each of our kids one big gift each Christmas. Past big presents have included the American Girl doll Kit Kittredge; an iPad; a Kindle and enough LEGO sets over the years to build a city, complete with hotels, restaurants, airport and emergency services. Now, Kit is in a closet, the iPad and Kindle have been snubbed for smartphones and the LEGO city reduced to rubble.
The night pass, though, is a gift of fresh air. Because Bolton is closer to us than Stowe, my sons can get there to ski after school. The pass provides a license to exercise, socialize (face-to-face!) and — though my kids don't fully appreciate it — relish Vermont's beauty. It rescues them from their virtual worlds and flings them into the real one, and it's the real one at its best: on a mountain, under a starry sky. Given the choice between gifting things or experiences, I'd rather give an experience. Things lose their luster and turn to clutter. Experiences burnish themselves into lasting memories.
— Mary Ann Lickteig
Hands-on Dairy Farm Tour
Visitors to Rochester's Liberty Hill Farm arrive in time for morning chores. They can bottle-feed a calf, bring grain to calves, watch the farm's 100 registered Holsteins get milked by machine and, if they want, try milking a cow by hand. Bonus: The farm also has chickens, cats and kittens. Asia Labejsza-Kennett, mom of three and a former early childhood educator who married into farm life, serves as tour guide. "Coming from a nonfarming background, I can kind of anticipate a lot of the questions people have," she says. The 1.5-hour tour, offered year-round, costs $10 per person — kids under 2 are free — and benefits the nonprofit Liberty Hill Center for Agricultural Education. To reserve, email asia@libertyhillfarm.com.
Theater Tickets
If Netflix marathons are making your kid loopy, consider live theater. Vermont stages offer many opportunities to introduce children to this intimate, artistic, fleeting experience. Here are a few:
Kids are invited to sing, dance, clap and cheer with friends from "PAW Patrol," "Dora the Explorer," "Bubble Guppies" and other shows when the musical Nick Jr. Live!: Move to the Music comes to Burlington's Flynn Center for the Performing Arts Feb. 4 and 5. Tickets range from $22.50 to the $107.25 VIP ticket, which includes premium seats, admission to a meet-and-greet with select stars, a photo op and souvenirs.
Lyric Theatre Company not only stages live musicals at the Flynn, it showcases Vermonters in every one. It will present six performances of family-friendly Matilda the Musical April 2-5. If you aren't in it, get a ticket before they're gone at flynntix.org.
The Very Hungry Caterpillar has inched its way off the page and onto the stage. The classic children's tale is one of four Eric Carle stories told by 75 puppets in The Very Hungry Caterpillar Show. It comes to Rutland's Paramount Theatre for a 3 p.m. and a 5 p.m. performance on Feb. 29. Tickets, $22, are for sale at paramountvt.org.
Cooking Classes
What could be more delicious — and useful — than a cooking class? Robert Barral, chef and co-owner of Café Provence, welcomes cooks of all abilities — including kids ages 7 and up — to the culinary theater at his Brandon restaurant where he and fellow chefs teach every Wednesday. The French-born Barral has worked for Four Seasons hotels in the U.S. and Canada and was executive chef at the New England Culinary Institute. Other teachers include a Mexican chef and a pastry chef. Three foods are presented in each class, typically an appetizer or soup, an entrée and a dessert. Tastings follow each demo. Students don't leave hungry, Barral says, "because the tastings are sufficient for a meal." Classes cost $50 each; buy three and get one free. Find the schedule at cafeprovencevt.com. Purchase by calling 247-9997.
Spa Day
Parent-and-child mani-pedis provide precious one-on-one time for kids and caregivers amid pampering for both. The Spa at Spruce Peak in Stowe offers an entire kids' menu of services for clients ages 6 to 14. The 25-minute, $25 Traditional Chillax Session teaches kids to relax and may include deep breathing, yoga stretches, a face mask and hand and foot massages. Also on the menu: Mini Me Facial, $75; Mini Me Massage, $75; Princess Manicure, $25; Princess Pedicure, $35 and more. For older kids, the Clarifying Teen Facial unclogs pores and speeds skin cell turnover, $100 for 25 minutes, $165 for 50. Clients 15 and older may enjoy all spa amenities, which include eucalyptus steam rooms, dry saunas, whirlpools, a fitness center and a heated outdoor pool warm enough to swim in when the snow flies. To book appointments, call 760-4782.
Ski to the Cabin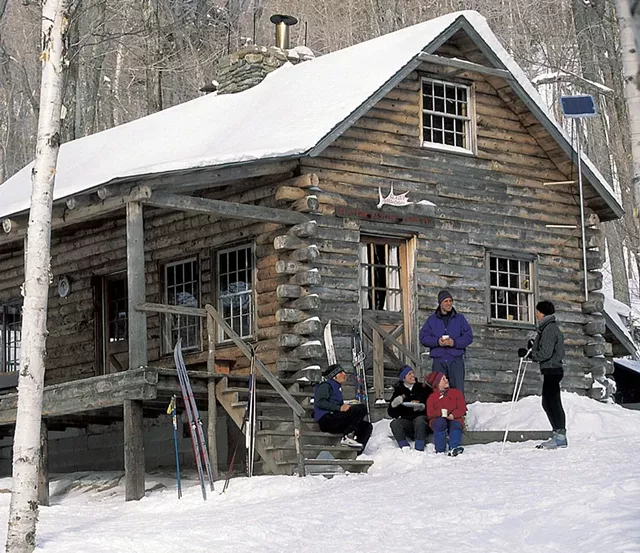 You don't have to be a guest at Trapp Family Lodge to enjoy its 2,500 acre Stowe property. Day passes — $10 to $25 — and season passes — $50 to $450 — allow cross-country and backcountry skiing, as well as snowshoeing, on 100 kilometers of trails. Rental equipment and lessons are available. Cross-country skiers are encouraged to make the "exhilarating" (read three miles, with hills) trip to Slayton Pasture Cabin where a break awaits next to a crackling fire. Warm your mittens on the hearth while you enjoy homemade soups, sandwiches, hot chocolate or a well-earned chocolate chip cookie. Wrote one young visitor in the cabin guest book: "I did it for the cookie." Buy season passes at trappfamily.com/outdoor-center.htm.
Old-fashioned gifts
Too many kids' toys and games these days are designed to become obsolete: They have complicated and time-consuming rules, must be assembled and played in one or a few configurations, require batteries and, worst of all, become landfill material the moment a single piece or accessory is lost.
When I reflect on the countless hours I spent alone in the basement playroom of my childhood home, the toys and games that held my attention the longest and stimulated my imagination the most all shared some common characteristics: They didn't have a fixed start or finish but involved open-ended play. They had no predetermined problems to solve or goals to achieve. And, nearly without exception, all were toys and games that would be recognizable to people of my parents' or grandparents' generations.
Though there are dozens of classic kids' gifts to choose from, some are more suitable than others for the winter holiday season. Bicycles are a great gift, but usually, kids can't ride them in Vermont from December through March, which is pushing their upper limits of delayed gratification. Ditto for inline skates and skateboards — that is, until the new Talent Skatepark opens in Burlington in early 2020.
Here are some classic toys and games that never seem to go out of style.
— Ken Picard
Wooden building blocks, dominoes and train sets
What's great about these toys is that they're simple, durable and usable even if a piece gets lost or chewed up by pets. For example, there are multiple tabletop games that can be played with a set of dominoes, but kids of all ages will enjoy setting them up in rows and knocking them down. Sets of eco-friendly building blocks (21 pieces for $35.90), dominoes ($23.20) and wooden train sets (Circle Set starts at $30.50) are all made locally and sold by Maple Landmark in Middlebury, which sources the vast majority of its sustainable wood products in Vermont and Maine.
Ping-Pong table
Table tennis, which can be played by up to four people at a time, is a great foul-weather game that helps kids develop and hone their hand-eye coordination. Admittedly, a Ping-Pong table consumes a lot of space, but most can be folded and stored — or serve double duty as craft tables. New tables start at $100 at Dick's Sporting Goods, though it's worth putting out feelers for used ones on Front Porch Forum. In September, I scored a free one from Mike Yantachka, my House representative from Charlotte, while he was cleaning out his garage. Only in Vermont!
Handheld digital microscope
This gift is a modern twist on the classic microscope found in most high school science classrooms. Gone are the days of handling sharp-edged glass slides and aiming a light beam accurately into a mirror to see microscopic objects. With today's handheld digital microscopes, which have up to 1,000X magnification, kids can have hours of fun exploring everyday items around the house and yard such as flower petals, sea shells, dead bugs or even their own fingernails. Digital microscopes come with a USB or adaptor cables for connection to a laptop or smartphone, and usually can be mounted on a stand. New York magazine's The Strategist recommends the Plugable USB 2.0 Digital Microscope, which can be purchased online for about $40.
Etch A Sketch
This classic toy, invented in 1960 by Frenchman André Cassagnes, is one of the best-selling toys of the 20th century, along with the Slinky, Matchbox cars and Play-Doh, whose memory-triggering scent is so recognizable it's been trademarked. The elegance of the Etch A Sketch is its simplicity: a portable, self-contained and erasable drawing screen, controlled by two knobs, which encourages kids to create something out of nothing — from drawing a basic staircase to a likeness of the Taj Mahal. In an age when most children already spend too much time on screens, here's one that won't make parents tear their hair out. $26.99 at Homeport in Burlington.
Twister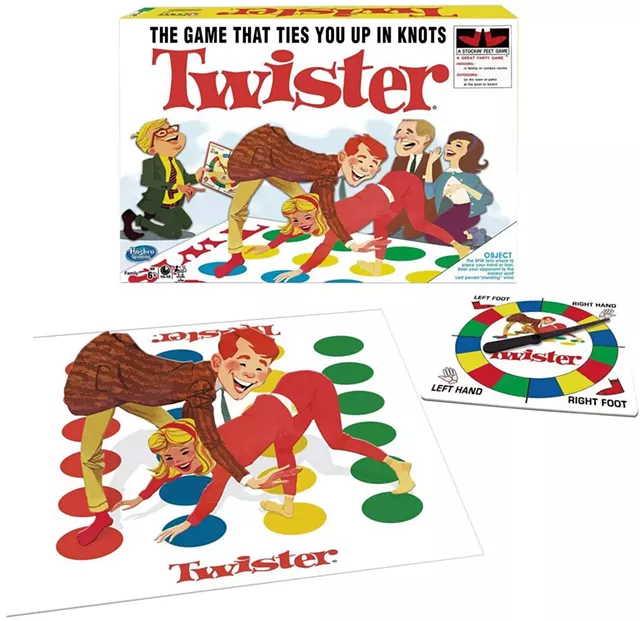 Another classic game from the 1960s, Twister is about as low-tech as they come: a large plastic mat with six rows of colored circles and a spinner that directs players where to put their hands and feet (e.g., "Left foot green"). Whoever falls over is eliminated from the round and the last person standing is the winner. (But really, who ever keeps score in this game?) Fun for kids and adults, Twister builds strength, balance and coordination, and can be played indoors or out. $23 at Kidstructive Fun, University Mall in South Burlington.
Books

The winter my oldest daughter turned 6, she begged me to read chapter after chapter of The Secret Garden. Midway through a second, exhausting pregnancy, I was happy to lie on the couch and read aloud while she watched snow drift down through the windows. My daughter lived in Mary Lennox's world, picturing herself as a lonely English orphan who was enchanted with a robin and the discovery of a garden hidden behind high walls.
Reading widens a child's imagination. And while imagination isn't necessarily reflected in standardized test scores, using and developing it deepens a child's ability to empathize with others and to envision their own unique pathway through life.
If your child isn't an enthusiastic reader, don't despair. New York Times Book Review editors Pamela Paul and Maria Russo offer reassuring advice in their newly released guide How to Raise a Reader: Children can learn to love reading at many ages. The authors offer pro tips and detailed reading lists organized by age and genre. Above all, Paul and Russo emphasize the importance of making books part of family life. Even if it's only for 15 minutes every evening, make reading a household habit.
The book also debunks six popular myths about childhood reading. My favorite takeaway— as a mother of two daughters who were both late readers — is "the age your child learns to read is not actually related to future reading skills or overall cognitive ability." Your child, in fact, may suddenly begin to love reading as a teenager — as my daughters, much to my surprised delight, did.
Books make terrific presents. Below, find titles from Vermont authors that would make great additions to your holiday shopping list. (Thanks to Sandy Scott, co-owner at the Galaxy Bookshop in Hardwick, for lending her expertise.)
— Brett Ann Stanciu
For little ones:
Peep and Ducky It's Snowing!, by David Martin, illustrated by David Walker ($14.99)
Upbeat writing paired with cheerful illustrations make for a book that's fun to read aloud and gets the kiddie crowd cracking up. Also check out Peep and Ducky board books ($6.99).
For picture book fans:
Nine Months: Before a Baby is Born, by Miranda Paul, illustrated by Jason Chin ($18.99):
This book about pregnancy for the whole family combines Chin's detailed illustrations with Paul's storyline about a soon-to-be big sister and her parents.
The Champlain Monster, written and illustrated by Jeff Danziger ($24.95):
Two young siblings discover the secret of Vermont's famed lake creature — but decide to keep it to themselves.
Night Job, by Karen Hesse, illustrated by G. Brian Karas ($16.99):
A warm story of a school custodian and his young son who spend a Friday night working together.
For middle grade readers: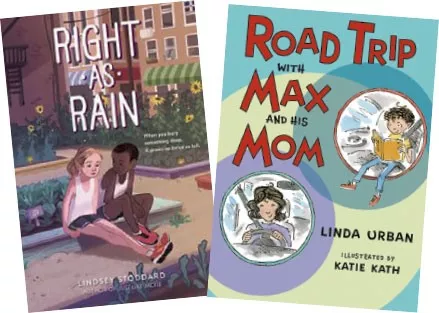 Right as Rain, by Lindsey Stoddard ($16.99):
Stoddard's second novel traces a young girl and her parents' move from Vermont to New York City as they struggle with their grief over the death of the girl's brother. School Library Journal notes the novel provides young readers with "an insightful, accessible introduction to privilege, homelessness, and gentrification."
Road Trip with Max and His Mom, by Linda Urban, illustrated by Katie Kath ($16.99):
This sweet and sensitive story about a family with divorced parents — a sequel to Weekends with Max and His Dad — finds the third grader and his mom traveling to a family reunion to celebrate his great-great-aunt's 100th birthday party.
Lost in the Antarctic: The Doomed Voyage of the Endurance, by Tod Olson ($7.99):
Adventure lovers will be riveted by Olson's fourth installment of his nonfiction series about explorers.
For teens:
Light It Up, by Kekla Magoon ($18.99):
Vermont College of Fine Arts instructor Magoon's newest novel revolves around an unarmed 13-year-old girl fatally shot by a police officer. Told in a series of vignettes with different points of view, the book confronts complex — and timely — questions.
The Place Between Breaths, by An Na ($17.99):
This YA title explores the scary terrain of mental illness through 16-year-old Grace, who navigates her mother's sickness, her father's determination to discover a cure for schizophrenia and her own struggles with the disease.
How to Be a Good Creature: A Memoir in Thirteen Animals, by Sy Montgomery, illustrated by Rebecca Green ($20):
Naturalist Montgomery shares memories of swimming with electric eels and how she learned forgiveness from an ermine in this enchanting and educational read.
For parents: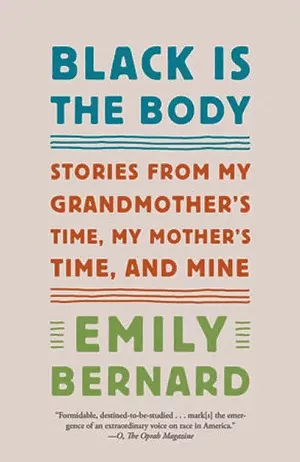 Black is the Body: Stories From My Grandmother's Time, My Mother's Time, and Mine, by Emily Bernard ($25.95):
University of Vermont professor Bernard's memoir in essays explores formative experiences in her life — from growing up in the South, surviving a random stabbing in a New Haven, Conn., coffee shop, adopting twin baby girls from Ethiopia and teaching college students in Burlington.
Where to buy books?
The Green Mountain State boasts numerous independent bookstores — friendly places with staff who encourage visitors to browse and are eager to offer gift suggestions. In Chittenden County, check out Phoenix Books in Burlington and Essex, the Crow Bookshop in Burlington, and the Flying Pig Bookstore in Shelburne. In central Vermont, indies include Bridgeside Books in Waterbury, Bear Pond Books in Montpelier, Next Chapter Bookstore in Barre and the Norwich Bookstore in Norwich. Other notable stores around the state: Galaxy Bookshop in Hardwick, Boxcar & Caboose in St. Johnsbury, Yankee Bookshop in Woodstock, the Vermont Book Shop in Middlebury and Northshire Bookstore in Manchester Center — which boasts an impressive children's room that's worth the trip.