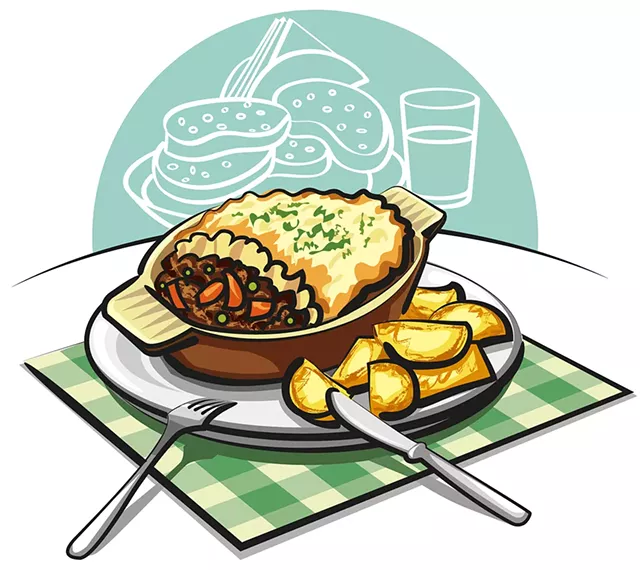 When Cris Peck and Jason Neimark decided to open a restaurant in Waitsfield, they knew local lamb would figure heavily on the menu. So it seemed serendipitous when the space they found happened to be right beside the Mad River Woolery, a fiber-processing mill and wool store. "Everything just panned out," says Peck.
The 50-seat Shepherds Pub will have a soft opening on December 23, then gradually phase in daily lunch and dinner service. The bar will feature New England beers, natural wines and cocktails made almost exclusively with regional liquors, "[plus] the mixers and the specialty Italian things we've got to get," Peck says.
As for the menu, it will consist primarily of savory variations on "pie." First and foremost, there will be shepherd's pie — a dish traditionally made with lamb, while cottage pie is made with beef. Other options will include chicken potpie, fisherman's pie, charcuterie, von Trapp Farmstead cheeses and big salads. The staff will stock up for winters by fermenting, canning and pickling.
Calling the spot a "farm restaurant" rather than a "farm-to-table" restaurant, Peck notes that nearly everything it serves will come from the Mad River Valley and nearby towns. Back 40 Farm VT in Stowe will be a primary supplier, and Peck also expects to buy from Gaylord Farm, Hartshorn Organic Farm and other nearby operations.
"What we're saying," says Peck, "is that we want to feed our neighbors the same way we feed our families. Our neighbors are family."