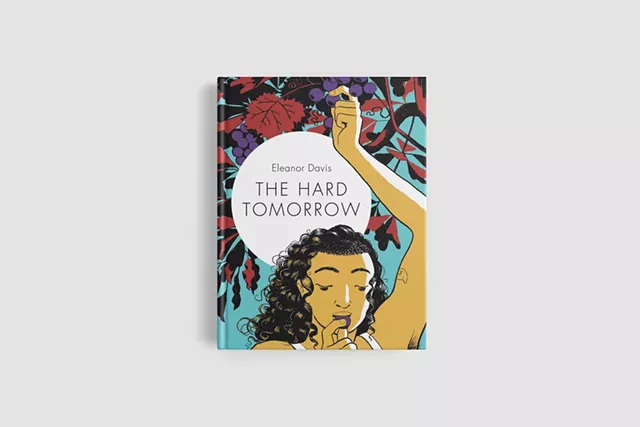 For lovers of the written word, is summer really complete without a stack of must-read books to devour by pools, at picnic tables or in the warm evening air amid a symphony of crickets and cicadas?
Under normal circumstances (whatever that means in an ever-changing world), we might call a pile of page-turners "beach reads." Since the threat of COVID-19 has rendered long days on crowded waterfronts less appealing, and in some cases illegal, we're reimagining the summer reading list for the more isolated back porch.
We requested reading recommendations from seven Vermont authors who represent a range of genres. Scribes such as poet Rebecca Starks, journalist and political nonfiction writer Garrett M. Graff, and novelist Susan Z. Ritz shared a delightfully motley assortment of titles for fans of graphic novels, feminist fiction, YA fantasy and beyond. Beach reads tend to be breezy, but these back-porch reads are better described as bold.
Some are escapist, such as Samantha Irby's laugh-your-ass-off essay collection We Are Never Meeting in Real Life. Others might hit close to home during the coronavirus era, such as Eleanor Davis' graphic novel The Hard Tomorrow.
Check your local bookstore for availability of these titles; you can also support independent stores by ordering at bookshop.org. Burlington-area booksellers appear in the Register, Seven Days' digital guide to shopping locally online, at shoptheregister.com.
The Hard Tomorrow
Eleanor Davis, Drawn & Quarterly, 152 pages. $24.95.
In April, the Los Angeles Times awarded Athens, Ga., cartoonist and illustrator Eleanor Davis its 2019 Book Prize in the Graphic Novel/Comics category for The Hard Tomorrow. Set in the not-so-distant future, the book follows activist Hannah and her husband, "stay-at-home pothead" Johnny, as they try to conceive a baby, build a house and prepare for the future. Meanwhile, a tenuous democracy and looming war breed uncertainty.
"It feels super personal while also offering a chilling and clear-eyed snapshot of this fraught political moment," said Hartland cartoonist and author James Sturm, who recommended the book.
He also encouraged readers to try Persephone's Garden by Glynnis Fawkes (Secret Acres, 2019). "Glynnis has a wry sense of humor, and her deft observations of life's small joys and great sorrows are exquisitely poignant."
Inheritance: A Memoir of Genealogy, Paternity, and Love
Dani Shapiro, Knopf, 272 pages. $24.95.
When a fun-spirited genealogy test reveals that Dani Shapiro's dad is not her biological father, her perception of herself and her family is upended. The 2019 memoir Inheritance, picked by Montpelier novelist Susan Z. Ritz, walks readers through Shapiro's journey of reimagining her identity.
As Ritz observed, "The book goes to the core of how flimsy our life narratives can be when they are based on lies and deception."
Can't get enough of Shapiro? The author also hosts two podcasts: "Family Secrets" and "The Way We Live Now." In the latter, she looks at how everyday people are dealing with the COVID-19 pandemic.
For poetry pundits, Ritz endorses The Best Poems of Jane Kenyon (Graywolf Press, 2020). "Jane was a keen observer of New England's special beauty. The poems, selected by her husband, Donald Hall, are both intimate and incisive — mystical meditations perfect for a summer evening of contemplation on the porch."
In the Waves: My Quest to Solve the Mystery of a Civil War Submarine
Rachel Lance, Dutton, 368 pages. $28.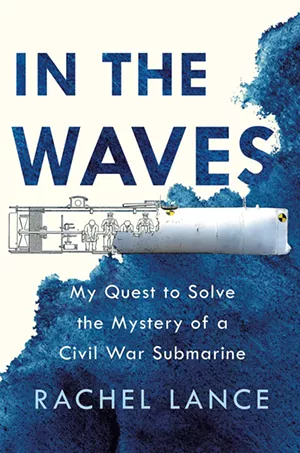 According to her bio, first-time author Rachel Lance is "especially fascinated by the trauma patterns from blast and ballistic events." A scholar specializing in injury biomechanics, Lance channeled that fascination into her 2020 nonfiction page turner In the Waves. Burlington-based journalist and political writer Garrett M. Graff is a fan.
In the book, Lance dives into the disappearance of the H.L. Hunley, the first submarine to sink an enemy ship in combat, as well as the mechanics behind phenomena such as explosions, gunshots and asphyxiation. "It's filled with some wonderful characters, accessible science and some smart life lessons," Graff raved.
Why Fish Don't Exist: A Story of Loss, Love and the Hidden Order of Life by Lulu Miller (Simon & Schuster, 2020) is another of Graff's picks. "The way Miller winds the story around to a mind-blowing and world-altering conclusion is masterful."
We Are Never Meeting in Real Life
Samantha Irby, Vintage Books, 288 pages. $15.95.
Kalamazoo, Mich.-based writer Samantha Irby is all about those LOLs. She's flexed her comedy chops as a writer for the Hulu show "Shrill" and in essay collections such as Meaty (2013) and Wow, No Thank You (2020), both from Vintage Books.
Between those two books, in 2017, Irby gifted fans with We Are Never Meeting in Real Life, for which Underhill fiction writer Nino Cipri vouches wholeheartedly. The book's 20 essays delve into what Cipri calls "the vagaries of adulting" in a "crude, hilarious and deeply relatable" voice.
"Your neighbors will wonder why you're laughing to yourself, and you might be too embarrassed to tell them it's because of an essay about incontinence," Cipri said, "but Irby's brand of curmudgeonly humor is perfect company for a summer of social distance."
Cipri is also a fan of Sarah Pinsker's A Song for a New Day (Berkley, 2019). "Song follows a musician and a corporate lackey as they both create meaningful art and music in a shut-down, alienated world and showcases Pinsker's brilliance, empathy and experience as a former touring musician," Cipri said.
The Illness Lesson
Clare Beams, Doubleday, 288 pages. $26.95 hardcover; $25.51 paperback.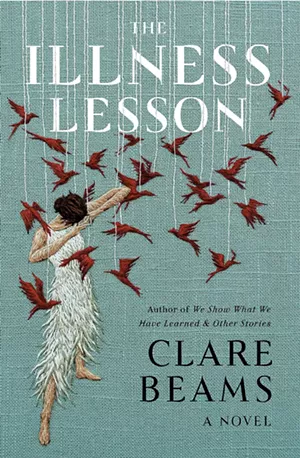 In a review of The Illness Lesson, the Washington Post compared Clare Beams to Shirley Jackson and Margaret Atwood — high praise, indeed. The story of the 2020 novel, recommended by literary thriller author Miciah Bay Gault, plays out in 19th-century New England, where students at a progressive school for girls have mysteriously fallen ill.
Protagonist Caroline Hood, who runs the school with her father, fears for the pupils as the men in charge make questionable choices in their efforts to manage the situation.
Gault noted: "The Illness Lesson is many things: a historical novel that alludes to Little Women's Louisa May Alcott and her transcendentalist father, Amos Bronson Alcott; a speculative wonder with exquisitely crafted sentences painting both landscape and unraveling constitutions in delicate, startling prose; and a scathing commentary on the ways in which women's desires are governed."
Speaking of Jackson, Montpelier resident Gault is also a fan of her gothic horror novel The Haunting of Hill House (Viking Press, 1959). "Every sentence is a work of art, and if you've seen the Netflix series, just know that the book is even better. Plus, Shirley Jackson wrote Hill House while living in North Bennington ... so it's a Vermont-ish kind of book."
The Essential Haiku: Versions of Bash, Buson, & Issa
Robert Hass, the Ecco Press, 352 pages. $26 hardcover; $17 paperback.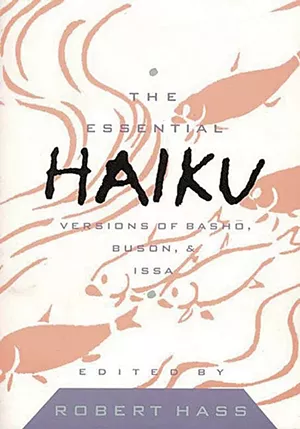 "For those, like me, who find it hard to sustain concentration right now but feel the healing power of small moments of focus, I recommend The Essential Haiku: Versions of Bash, Buson, & Issa," Richmond poet Rebecca Starks said.
The 1995 collection includes approximately 100 haiku from three masters of the 17-syllable verse form that originated in Japan. The works are rendered by American poet Hass in what Starks describes as "pithy, resonant translations."
Starks also suggested Olga Tokarczuk's Nobel Prize-winning novel Flights (Riverhead Books, 2018). "What begins as a humorous, intriguing patchwork of reflection, invention and interrupted storytelling picks up speed, and then lifts off, following a kind of Bernoulli's principle of narrative."
The Reader
Traci Chee, G.P. Putnam's Sons Books, 464 pages. $19.99 hardcover; $10.99 paperback.
Imagine you're raised on survival skills in an illiterate society, and the key to finding your kidnapped aunt and caregiver is a rectangular object filled with mysterious markings (also known as a book).
This is the situation facing Sefia, the main character in the first installment in Traci Chee's YA fantasy trilogy, published in 2016. "It's not a lighthearted tale," YA writer Laura Williams McCaffrey warned. "Characters grapple with what it means to recover from a brutal past and craft a more loving future."
There is light at the end of the tunnel, however. "Though the series might be a little violent for some," the Montpelier writer said, "don't many of us need stories in which people find hope when hope is hard to find?"
Williams McCaffrey also suggested The Brilliant Death by fellow Vermonter Amy Rose Capetta (Viking, 2018), calling the YA novel "an adventure fantasy story, a coming-of-age story and a gender-fluid love story. The world is gorgeous and exactly what readers might need if they long for grapevines and trellises, mosaics and labyrinthine passageways."